Fuerteventura is one of our most popular choices for a surf holiday and it is easy to see why. Our surf guide to Fuerteventura will give tell you what the surf is like, what bars & restaurants we recommend, how to get around and what to do when the surf is flat!

It is home to more white sandy beaches than any of the other Canary Islands and has plenty of waves for all standards. Fuerteventura is known as the "Hawaii of Europe" for its similar climate and many surf spots.


1. Quick facts
Population of 103,167 (2009).
Pronounced Fwerteventura, meaning "Strong Winds"Main
Economic activity - Tourism, fishing, agriculture (cereals and vegetables)
Second largest of the Canary Islands
2. The Best Surf Camps in Fuerteventura

2. Weather
The island receives 3,000 hours of sunshine per year, and only rains for about 2 hours every week!
The average day temperature is 28°C in summer (20°C at night), 22°C in winter (15°C at night)
Sea temperature 23°C in summer, 18°C in winter.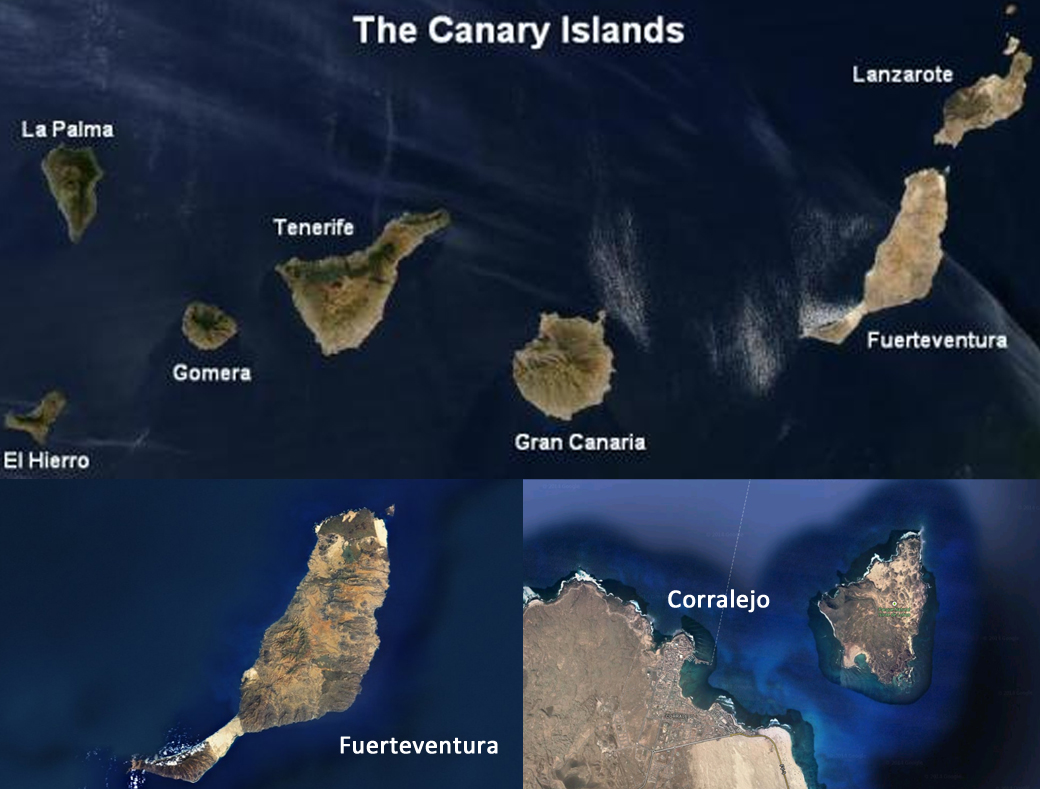 3. Corralejo
The main surf town is Corralejo pronounced "Kora-leko". Corralejo is approx. 2.5 square kms in size and is at the North East corner of the island, 40 minute drive from the airport.

The town is made up of a main street full of shops & restaurants with roads set off from it where the different accommodation and housing are. Parallel to this road is the coastline with a harbour and beaches with promenades full of cafes and restaurants. Corralejo's population is 13,600.

4. Fuerteventura's Surf

It is a year round surf destination hence the need for an in-depth surf guide to Fuerteventura. During the summer months from June to August the swell is not as strong so it's not as good for the advanced surfers looking to get barreled! Generally the conditions from October to May are best. You can surf in shorts for the summer and for a few weeks into September/October.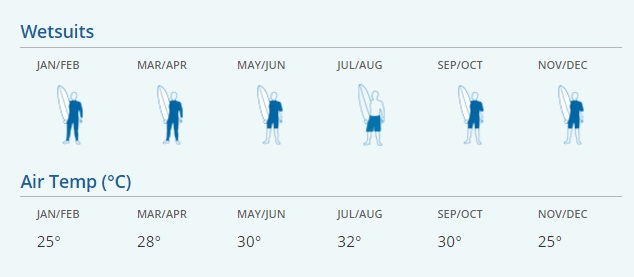 5. Fuerteventura Surf Conditions for Beginners



Source: Surf Trip Finder™

6. Best Beginner Surf beaches in Fuerteventura
A central ingredient for our Surf Guide to Fuerteventura is a ranking of all surf spots by ability so you know where to surf and where to avoid.

1. Palya Morro aka Drop Beach
A beach break that picks up the swell from a NE wind. The beach has both left and right hand waves. Watch out for rip currents at either end of the beach, these tend to be clearly marked by flags. It's a great beach for non -surfing partners to chill out in the sunshine!

2. Playa Blanca
Not the best looking of Fuerteventura's beaches, it doesn't have the white sand like the others! However it does produce some great fun waves perfect for learning to surf on. It is the first beach you will see as you travel from the airport to Corralejo.

3. El Cotillo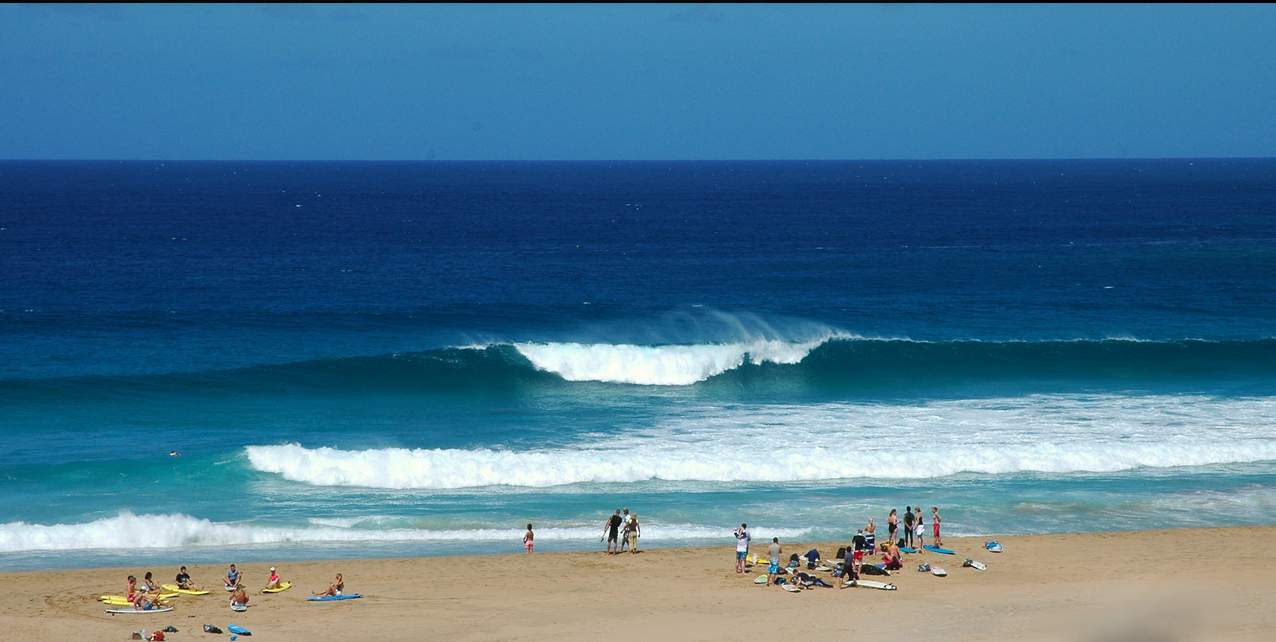 Both a beginner and intermediate/advanced surf break depending on the conditions. In the summer months when the swell is not as strong it is a great beginners surf beach.


The Best Surf Camps near Beginner Surf Beaches in Fuerteventura:

7. Fuerteventura Surf conditions for Intermediates



Source: Surf Trip Finder™

8. Best Intermediate Surf beaches in Fuerteventura

1. Punta Elena aka Rocky Point or Bajo del Medio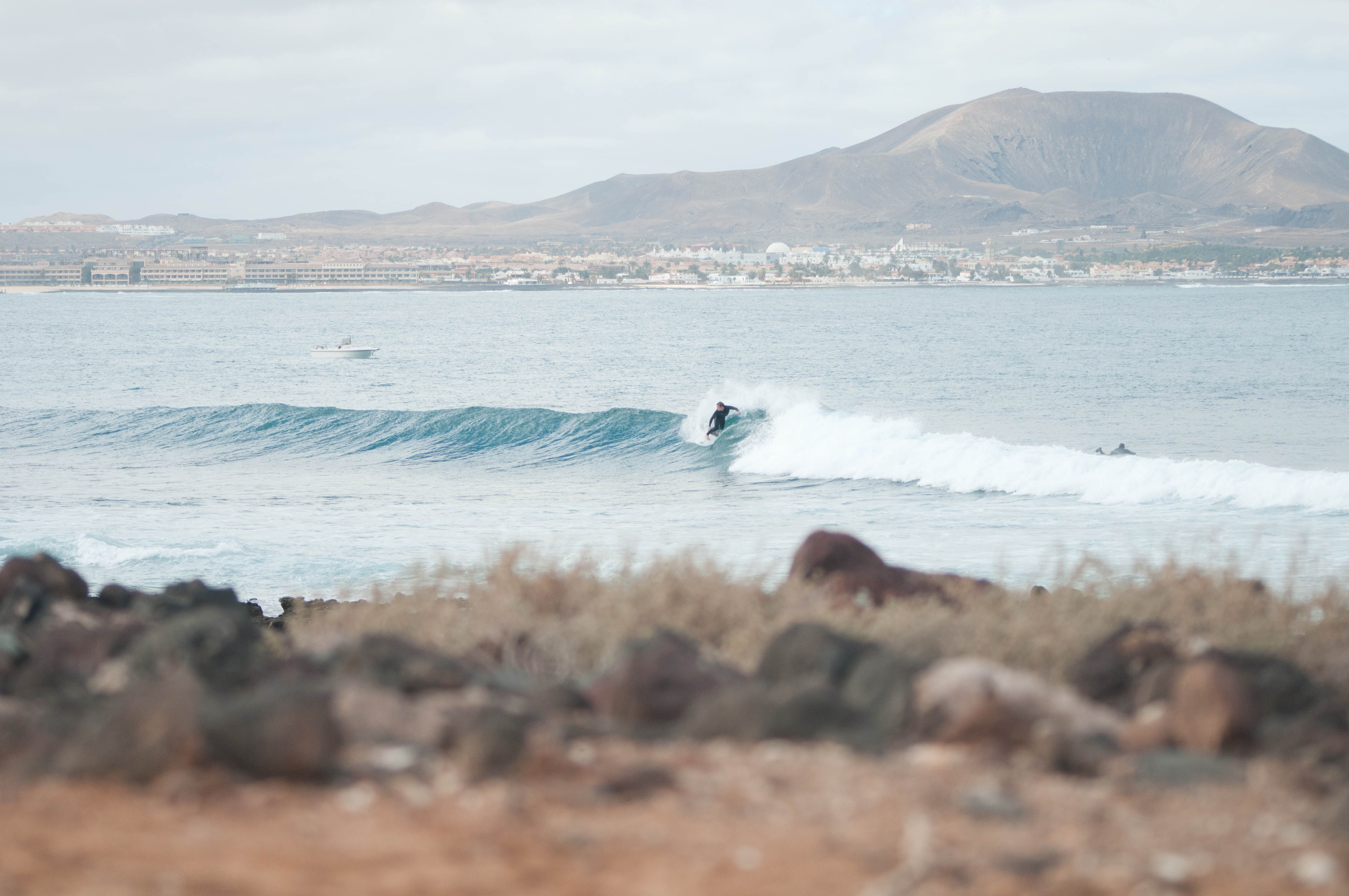 Good for when the North Shore is too big. Can produce barrels on its day. It is a reef break within the bay of Corralejo. The break gets bigger on the outside for those thrill seekers and then forms nice lefts and rights on the inside. You need to walk over the rocks to get to it so makes sure you bring some booties. Best surfed: from mid to high tide or from low tide.


2. Punta Blanca aka Shark Bay
Located on Fuerteventura's North Shore. It's a mellow reef break, great for those looking to surf a reef break for the first time. Entry is easy and the rides are nice and long. Also perfect for longboarders. Best surfed: from mid tide up.

3. Inside La Caletas aka Boneyards
Nice intermediate reef break located close to the Majanicho, a fishing village on the North Shore. It mainly produces left hand waves but although there is a faster right…just make sure you kick out before it gets too shallow! Best surfed: mid to high tide.
The Best Surf Camps near Intermediate Surf Beaches in Fuerteventura:


9. Fuerteventura Surf conditions for Advanced surfers



Source: Surf Trip Finder™

10. Best Advanced Surf beaches in Fuerteventura

1. El Hierro - The Bubble
The island's most famous waves and for good reason we have included it in our surf guide to Fuerteventura. The Bubble is a super fast barrelling right and left hand wave over shallow reef, definitely not for the faint hearted! It's located just after the fishing village of Majanicho on the North Shore. Even if you don't plan on surfing the Bubble it is definitely worth going to watch the action when the swell is pumping! Best surfed: mid to high tide.

2. Los Lobos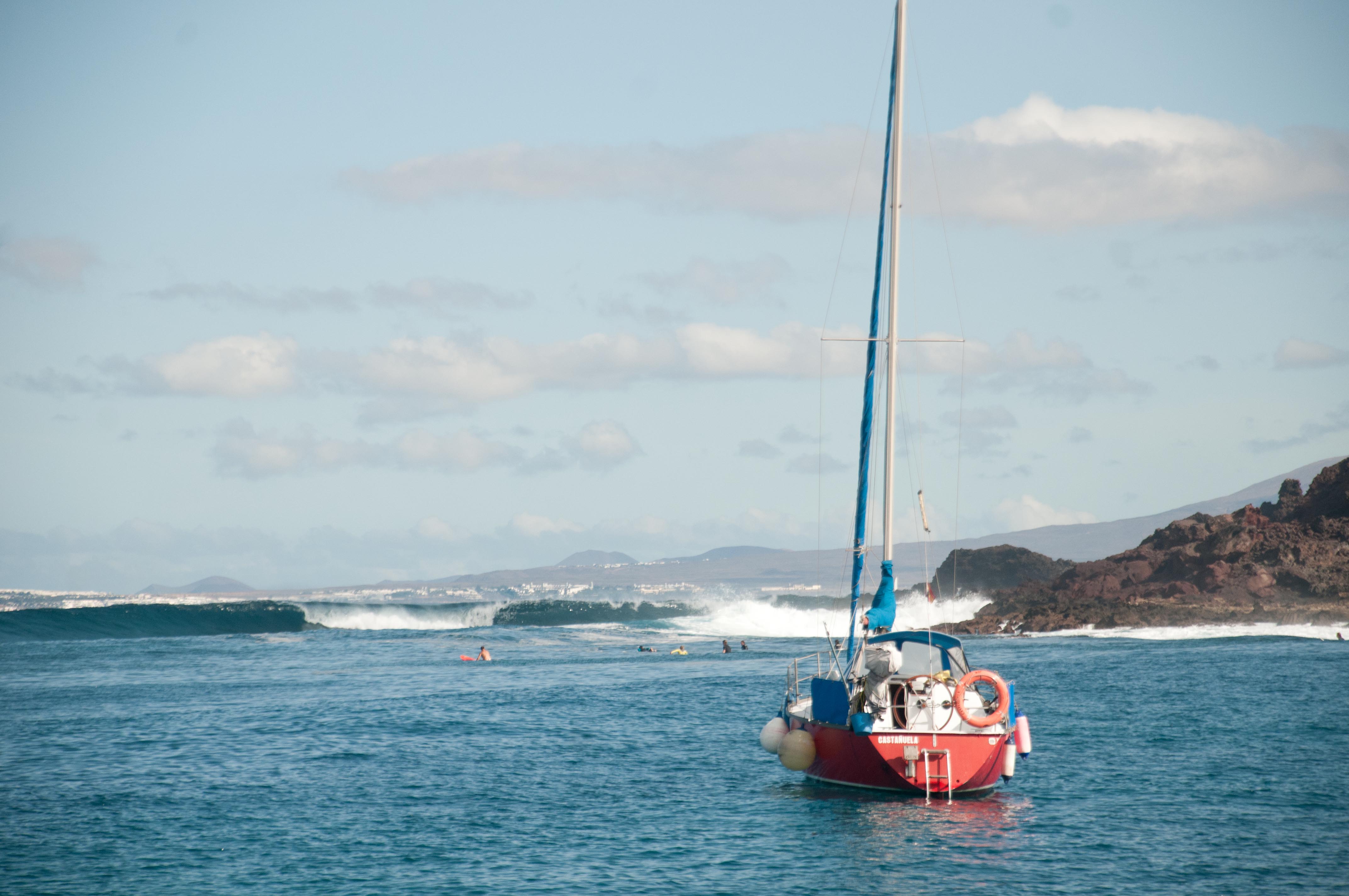 A world class right hand point break, which some call the "Longest right hander in Europe!" It breaks of the small island that can be seen 3k from the surf town Corralejo. The point gives fast barrelling waves perfect for advanced surfers, whereas further down the line the take offs are a little more forgiving!

Access is via ferries which leave every hour from Corralejo, then a 20 minute walk across the island to the surf break. You can also get a jet boat to drop you at the point of your choice, they will normally swing by every 1 hour and you can just shout when you want picking up.


11. Getting around Fuerteventura

The airport is on the East side, by the islands biggest town Puerto del Rosario. Corralejo is a 40 minute drive north. Hiring a car in Fuerteventura is a great way to explore. The island can be crossed in less than 40 minutes. The roads are very good in Fuerteventura, although a 4x4 can be handy if you want to surf off the beaten track.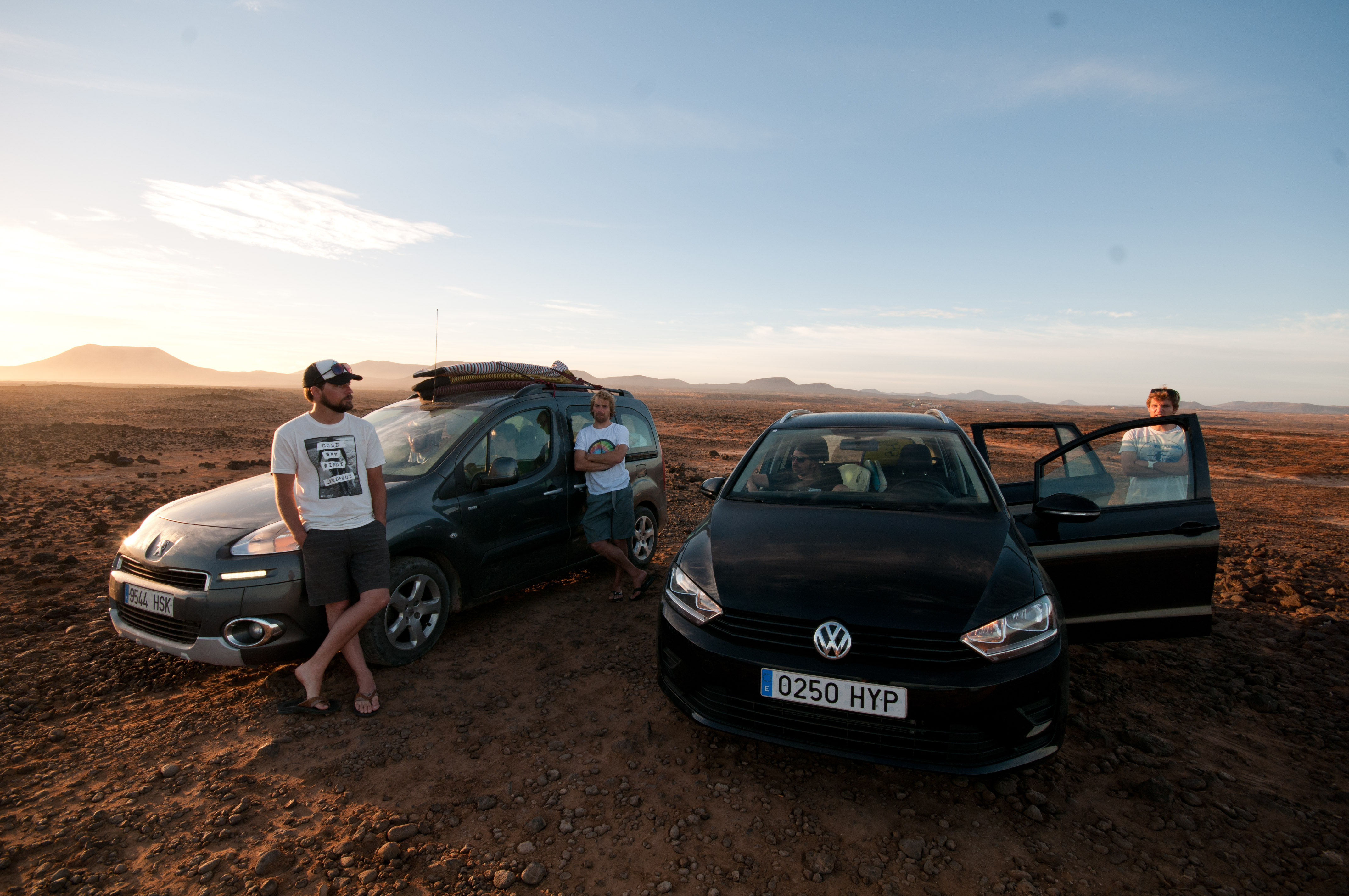 The roads around Betancuria on the West coast are a bit of an exception. It is the mountainous side of the island and has a lot of windy roads which can be fun for some and not for others!

12. Best places to eat & drink in Corralejo

This Surf Guide to Fuerteventura is not complete without a list of recommended places to chill out aprés surf, here is 6 of our favourite surf hangouts in Fuerteventura:

1. Citrus Surf Café
Just off the main street in Corralejo around the corner from the "corner rock bar". It's the best place to chill after surfing. The menu has a great range of food with plenty of options for vegetarians or for the meat lovers. The owner John has lived on the island for 20 years and loves all things surfing!

2. Beleten Restaurant
On Waikiki beach. What is best about this place is that it is a local favourite, not just a tourist spot. Its location right on the beach makes it a great spot to sit and enjoy a drink looking out to the sea view,. The menu is a mix of Spanish & International including Tapas, Fish & Steak, and Pizza!

3. Bugaloo
A nice chilled out bar with a great terrace to watch the sun go down. There is live music on a Tuesday and Fridays.

4. La Taberna Restaurant
Just up from the Bugaloo. Famous in Corralejo for their steak and fish. Miguel the owner will always make you feel at home and like you have known him for years!

5. Kiwi Bar
Situated in the Atlantico centre at the bottom of town. It's a European style bar despite its name and pumps out the tunes until the early hours!

6. Waikiki Night Club
We can't leave this spot out! Right on the beach in Corralejo. For those that literally want to stay out all night, Waikiki goes on until 6 am (sometimes later!) Not the best option if you're planning a surf!!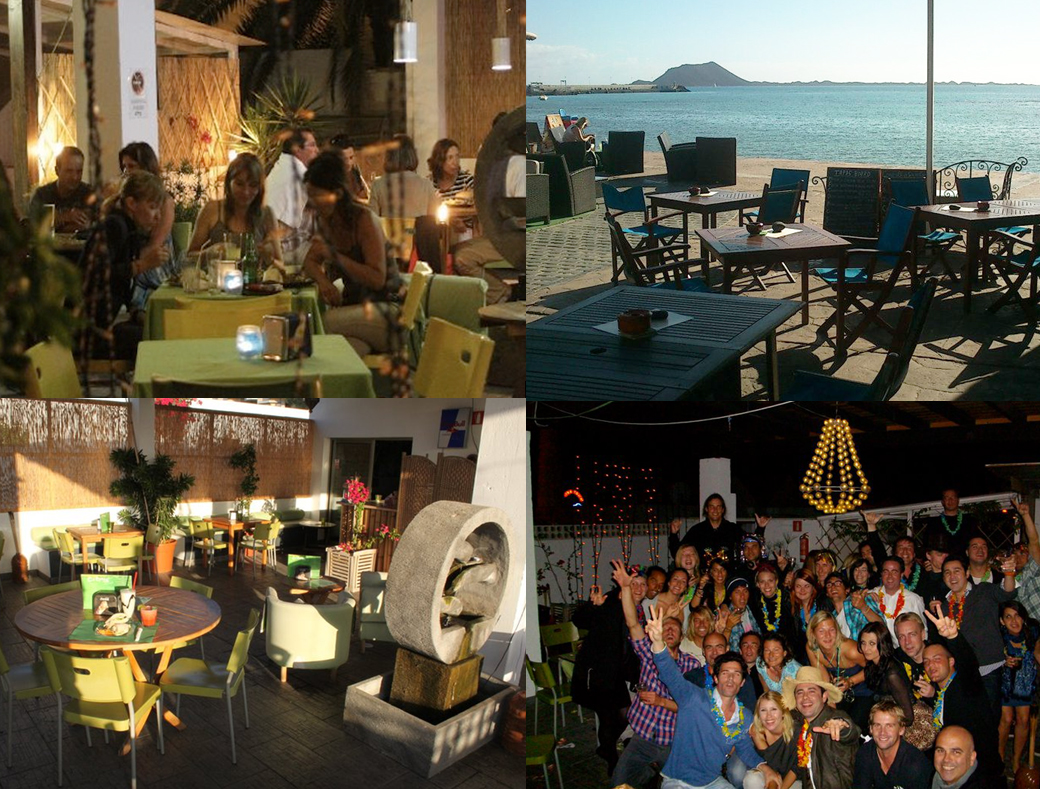 13. Top 5 things to do if the surf is flat

To accompany this Surf Guide to Fuerteventura, we have written a separate blog on 5 things to do in Fuerteventura, below is a summary:
1. Acua Waterpark - never too old!
2. Isla de Lobos
3. Day trip to Lanzarote - only 20 minutes in the Ferry
4. Explore El Cotillo
5. La Oliva to Betancuria village

Our video below sums it all up nicely...