SurfX - FAQS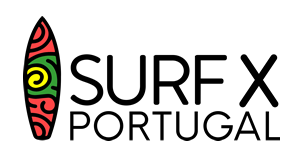 1st - 4th November 2019
A unique 3 day event for those who love surf, the outdoors & a taste of Portugal
BOOK YOUR TICKET
From the team that bought you the Surf Summit in Ericeira, SURF X is an intimate gathering of people who love surf & the outdoors.
The 3 night & 2 day event will take place from the 1st to the 4th of November in the surf town of Ericeira, Portugal
The event is limited to 40 spaces. Attending will be like minded people from across the world looking for a quick escape from day to day work, doing great outdoor activities, networking, having some delicious local food & nights out and enjoying all Ericeira has to offer. .
Each participant will get a chance to Surf twice (maybe 3 times) along with a host of other activities such as Stand Up Paddle, Mountain Bike, Yoga or Hike along the coastline of the World Surf reserve.
It's going to be an amazing few days and we hope you can join us.
SURFX PORTUGAL 2019 SCHEDULE
Day 2 - SATURDAY
Surf Lesson/Session for all levels

Lunch at Na Onda café on Foz do Lizandro surf beach

Hike the cliffs along the World Surf Reserve with drinks at a hill top bar... Or... Yoga (on the beach if weather permits it)

Dinner and party in the streets of Ericeira
Day 3 - SUNDAY
Lunch at Ribeira D'Ilhas Surf restaurant on the World Surf Reserve Beach

Mountain Bike & winetasting tour to the historic town of Cheleiros... Or... More Surf!

Experience dinner in the Southern side of Ericeira old town
Day 4 - MONDAY
Bus back to Lisbon Airport for Departure