Are you looking to improve your surfing?

The next time you are thinking about how to improve your surfing as well as your fitness levels, why not head off to one of our excellent surf & yoga camps in Morocco?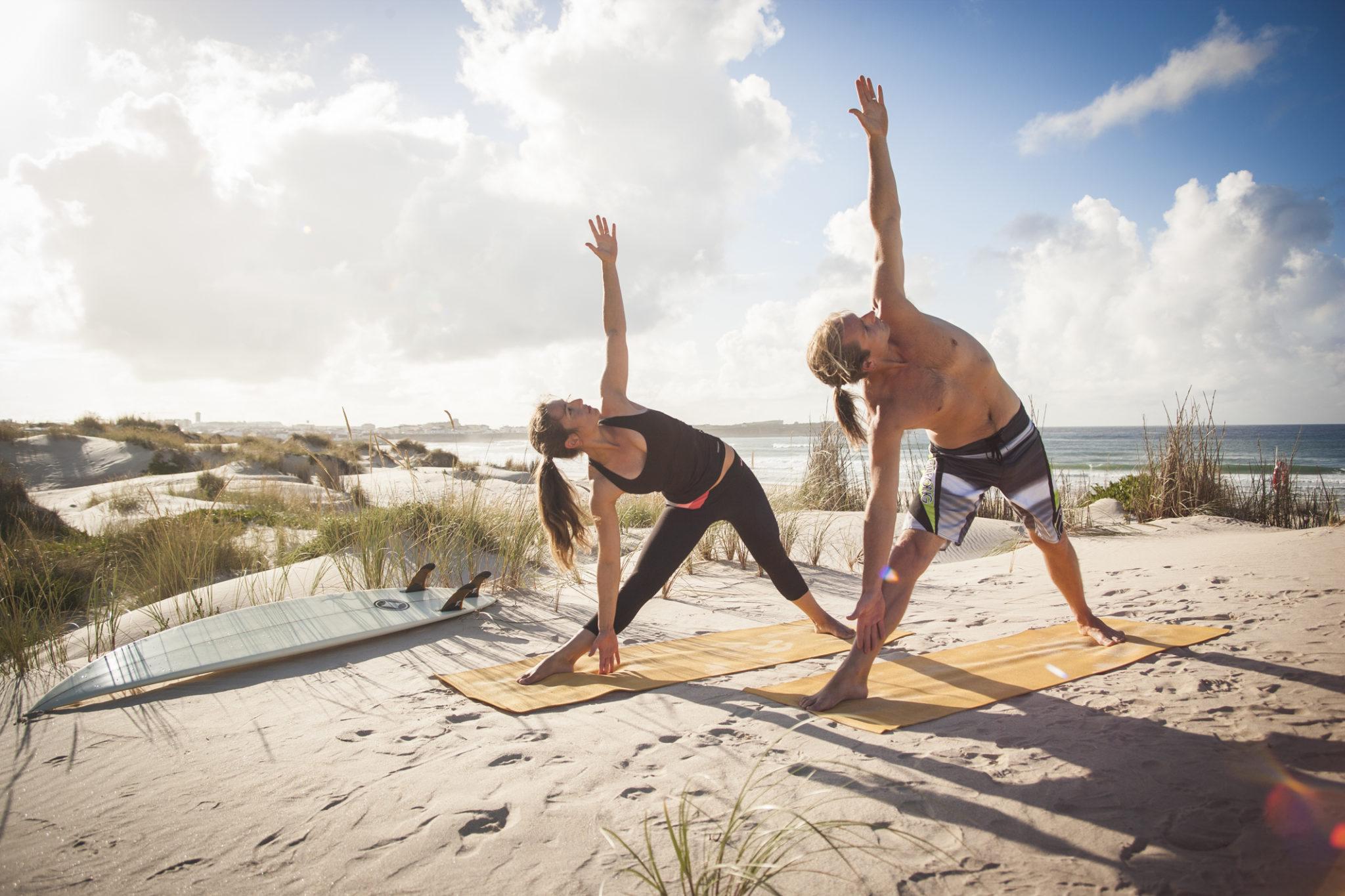 Yoga is not a sport or activity, it's a way of life, that over time, will benefit your surfing experience by helping you build your inner core strength, balance, flexibility and breathing, as well as reducing soreness in your muscles post surf session.

Whilst there are many studios and gyms that offer yoga classes, the best way to incorporate it into your surfing routine is by heading off on one of our surf and yoga camps in Morocco.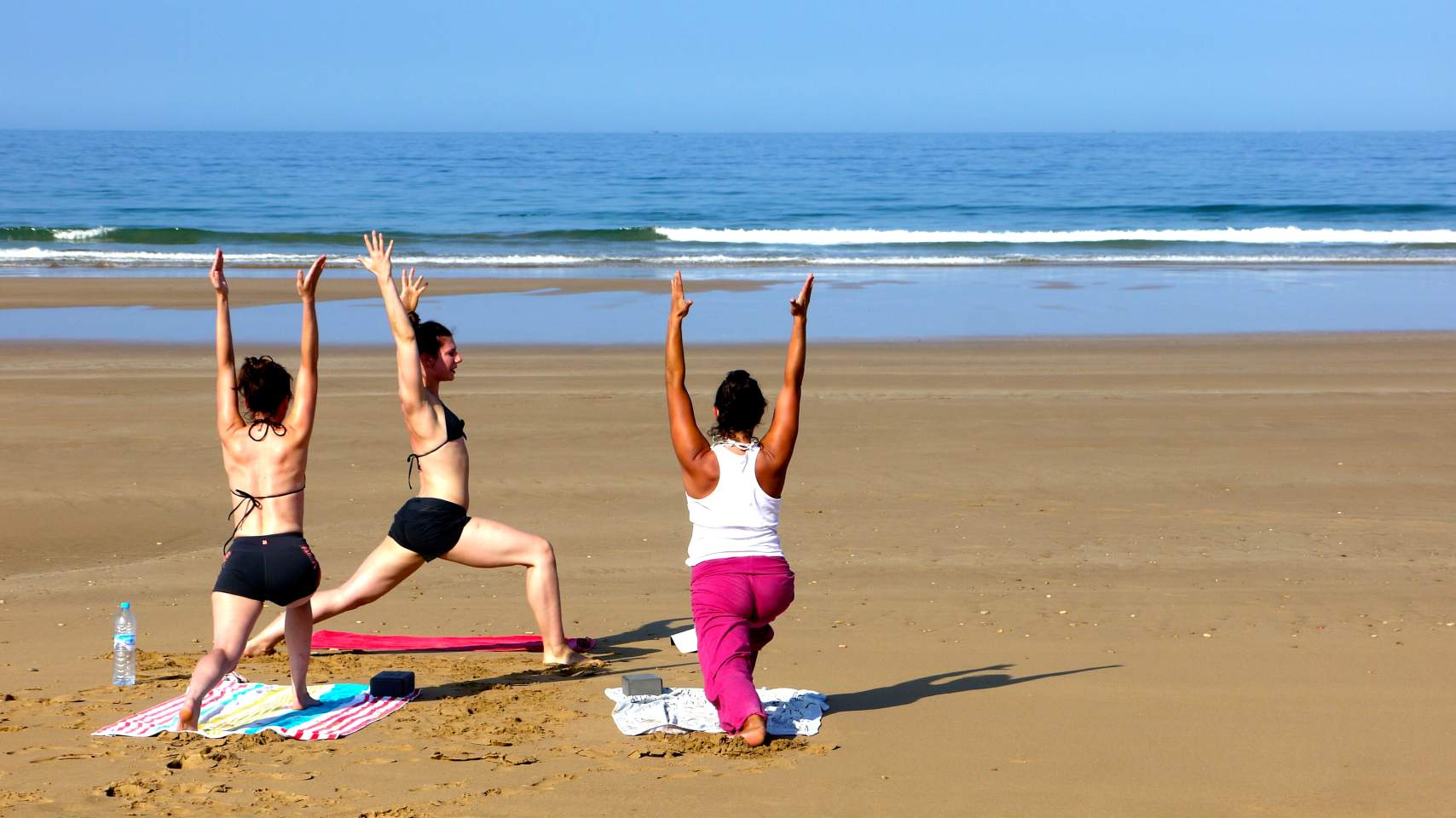 Surf and yoga camps in Morocco are a truly unique experience, like its European counterparts the coastal areas offer spectacular long white sandy beaches and endless surf options but it is Morocco's mix of culture, geographical location, old world history and the people that make it really stand out as a fascinating surf destination.

Morocco's geographical location on the Atlantic Ocean, stretching from the European style cities up north, down into the nomadic Sahara desert regions in the south, give it a diverse cultural richness like no other.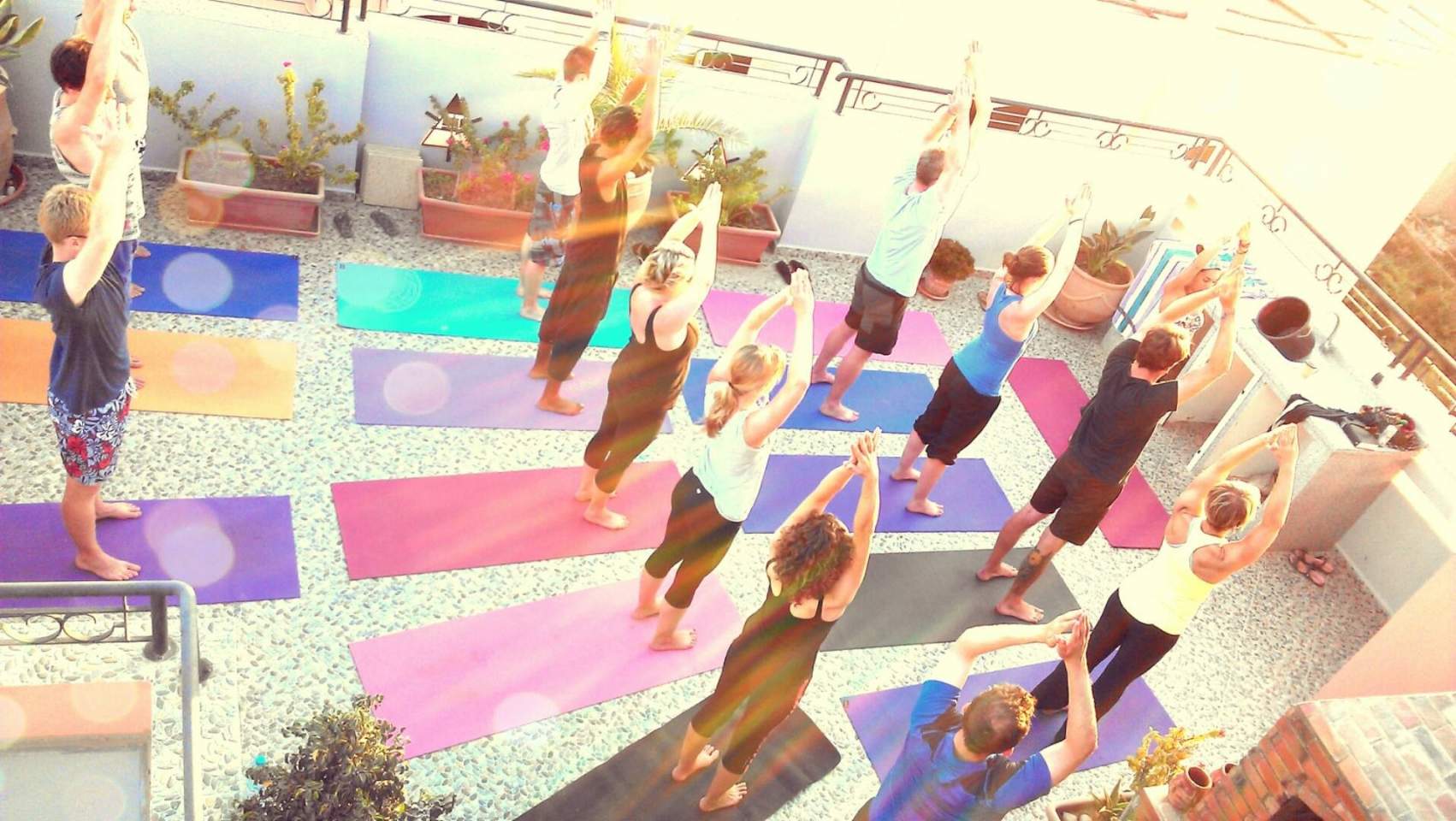 A surf and yoga camp in Morocco give you the perfect experience to learn about the art of yoga and how it can positively affect not only your surfing, but your overall lifestyle and well-being, whilst being in one of the most beautiful and unique countries in the world, with like minded people, surfing some of the worlds best waves!

To help you on your yoga journey, we have listed our favourite 6 surf & yoga camps in Morocco below:



6 Surf & Yoga Camps In Morocco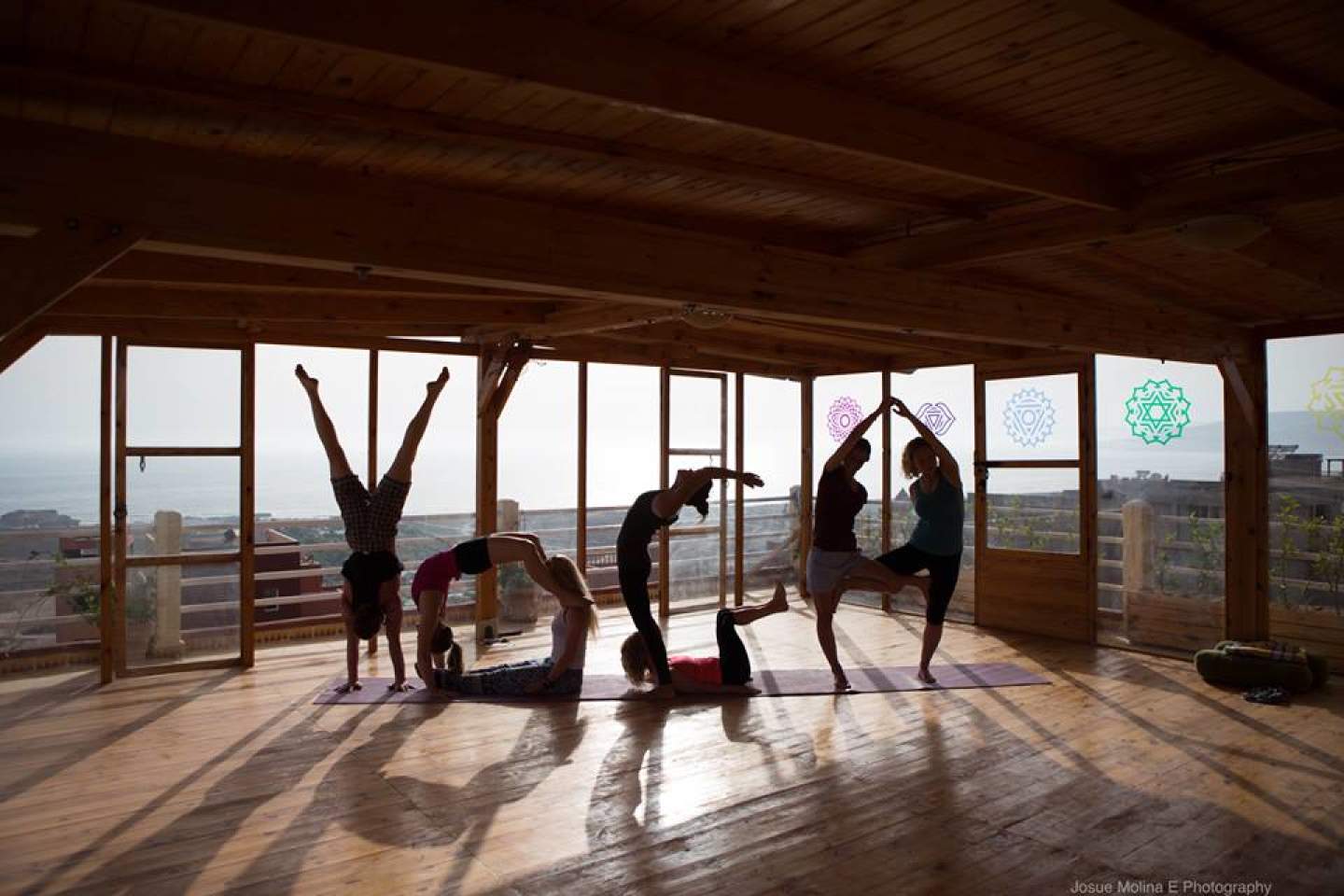 This beautiful villa is nestled away in the hillside village of Tamraght, and offers spectacular views of the Atlantic Ocean and some of Morocco's best waves. The villa has beautiful long open terraces and seating at every level, so no matter what room you are in you can relax and enjoy the sea views with a glass of mint tea.

The yoga here is fantastic, with flowing, dynamic classes in the morning to wake you up and ready for the day ahead and relaxing, restorative classes after a day surfing long peeling waves.

With long sandy beaches right on the doorstep and over 300 days of sunshine a year, this is the perfect all year round surf and yoga destination.

7-Night Surf & Yoga Packages From £449 pp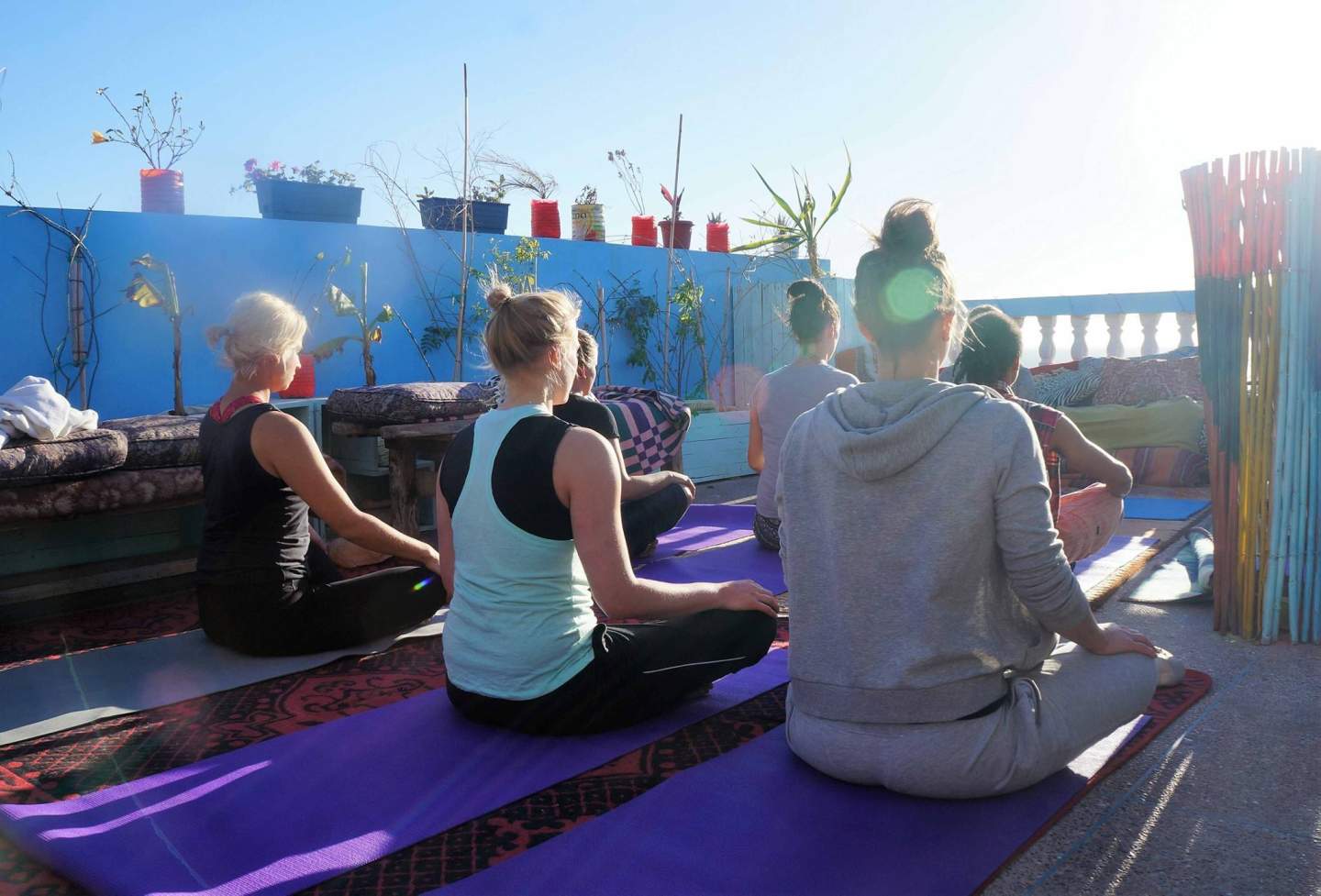 For those who want everything under one roof with a slice of luxury on their surf and yoga camp in Morocco should look no further than The Lunar Surf House.

Three delicious meals per day, daily surf lessons with surfboard and wetsuit hire, daily transportation to the best waves, excursions to Paradise Valley, access to traditional bathhouses and local Souk markets, hammam and massage.

There is also a 'cooking and crafts' package that includes 2 Moroccan basket weaving classes, pottery day, Darija (Moroccan Arabic) lesson, Gnawa concert and a Henna tattoo party.

7-Night Surf & Yoga Packages From £365 pp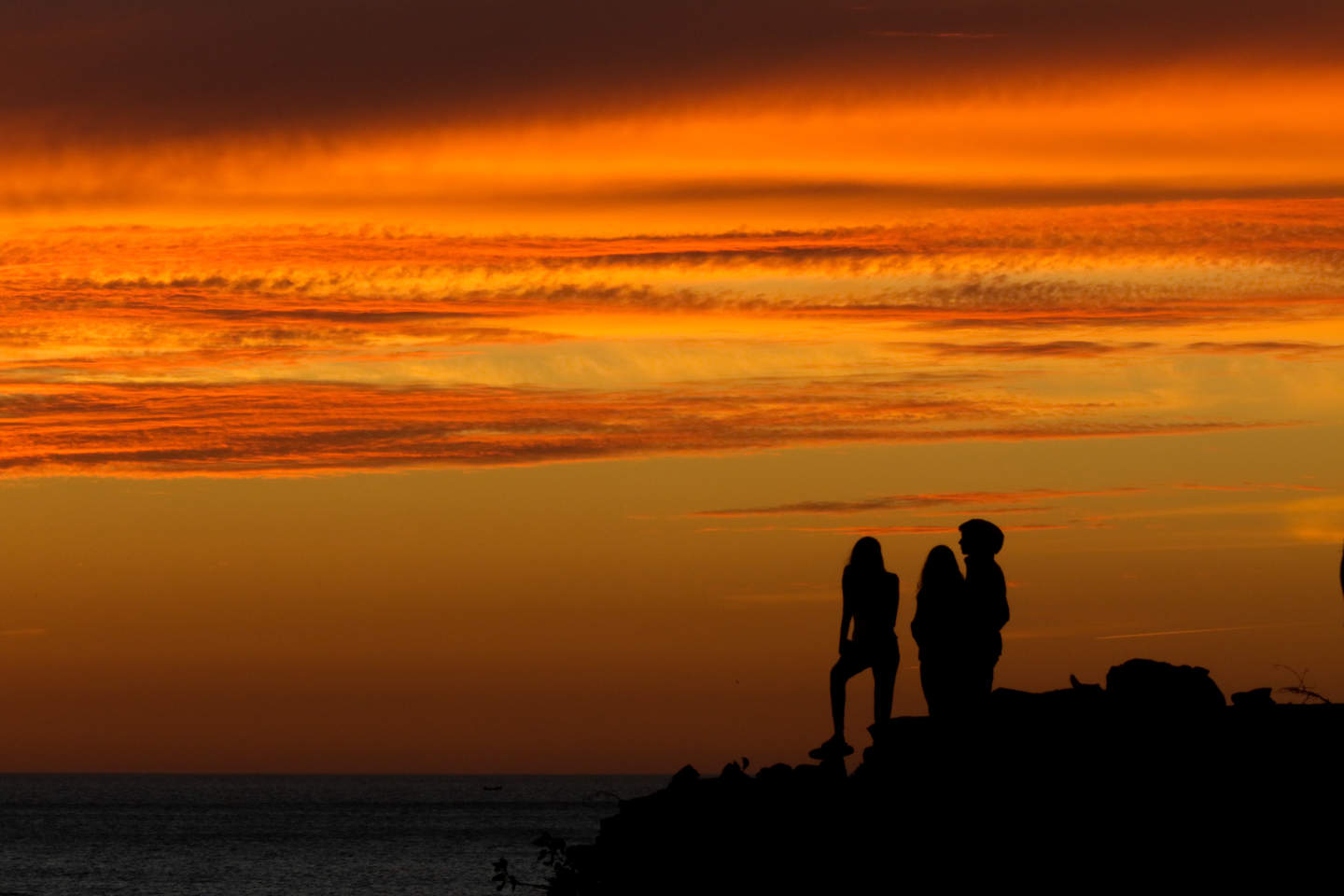 Offshore Surf Morocco is a traditional Moroccan Riad with windows and doors opening onto a beautiful garden and crystal clear pool that offers the ultimate refreshment after a day in the salt surfing some of the longest peeling waves in the world.

The two roof terraces provide plenty of outside space to relax and chat with fellow surfers, surrounded by the colours of nature and blossoming trees whilst you refuel on local delicacies.

The surf and yoga package is one of the best around and includes 2 structured surf lessons each day, transport to the best spots according to your ability and the conditions each day, surf equipment, your personal choice of sunrise or sunset yoga on the terrace each day, accommodation, 7 locally sourced healthy and fresh breakfasts, tasty organic lunches and water for the day as well as 6 traditional Moroccan dinners.

7-Night Surf & Yoga Packages From £454 pp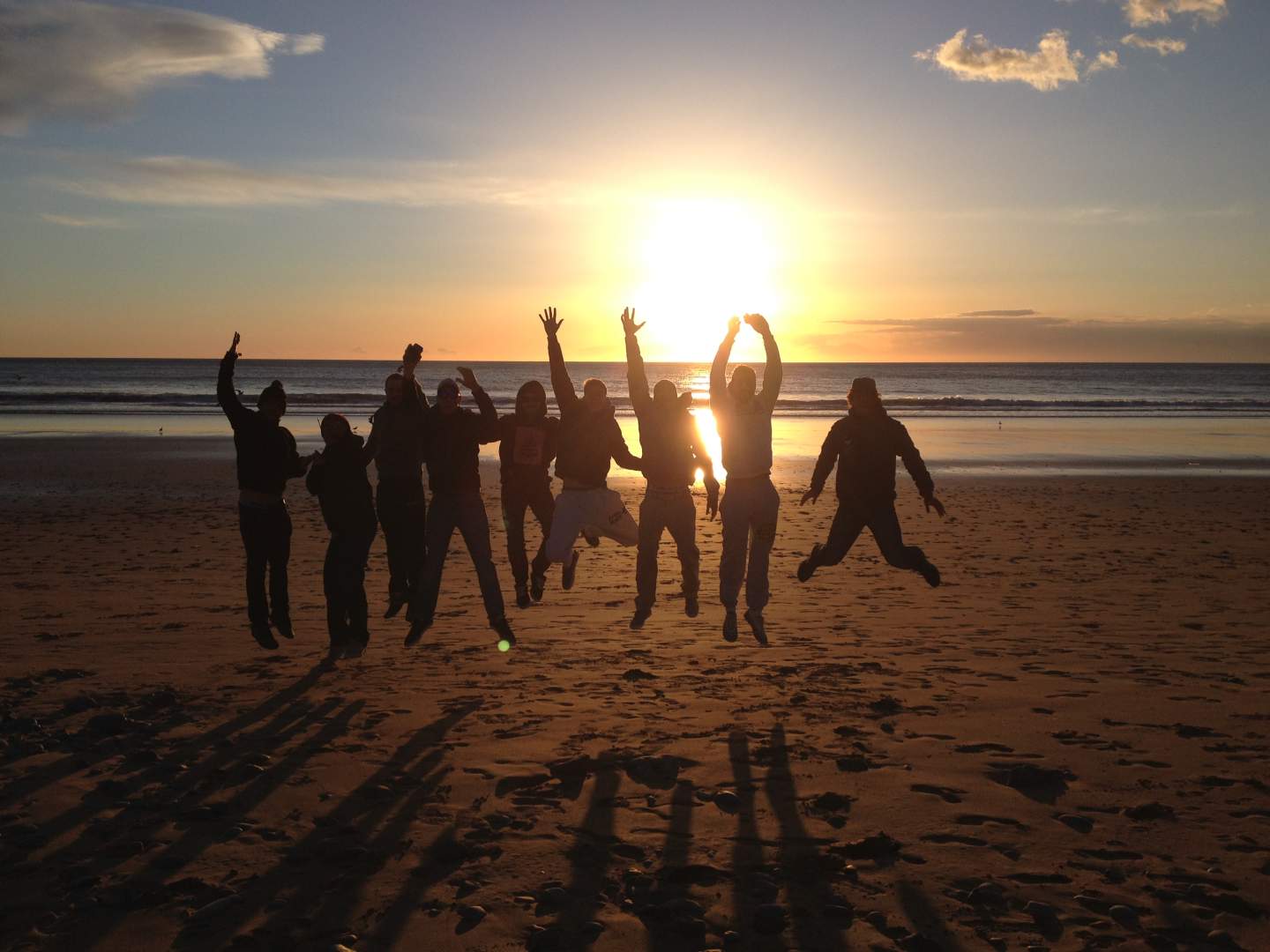 Situated within walking distance to Anchor Point, a right hand point break that is up there as one of the most famous waves in Morocco, that works best on a westerly swell or big northerly and has perfect barrels lining up all the way back down to Taghazout.

The villa is a joy to behold and has a private outdoor swimming pool, a stunning garden with mountain views, a rooftop terrace where you can also gaze at the mountains as well as the Atlantic Ocean and 6 rooms with private bathrooms on 3 floors that make for the perfect getaway for a couple or group of friends. It has everything you need for a health conscious invigorating Morocco surf experience.

Wake up to the sounds of the waves rolling down the point and drink a mint tea on the rooftop before hitting the waves. After a long day surfing, warm down with yoga on the rooftop terrace before a delicious dinner of local cuisine.

Taghazout is quiet at night , but there is always lots happening on the rooftop terrace at Village Shangri-La, where you can hang out with local and visiting surfers, swapping tales of the days best waves!

7-Night Surf & Yoga Packages From £554 pp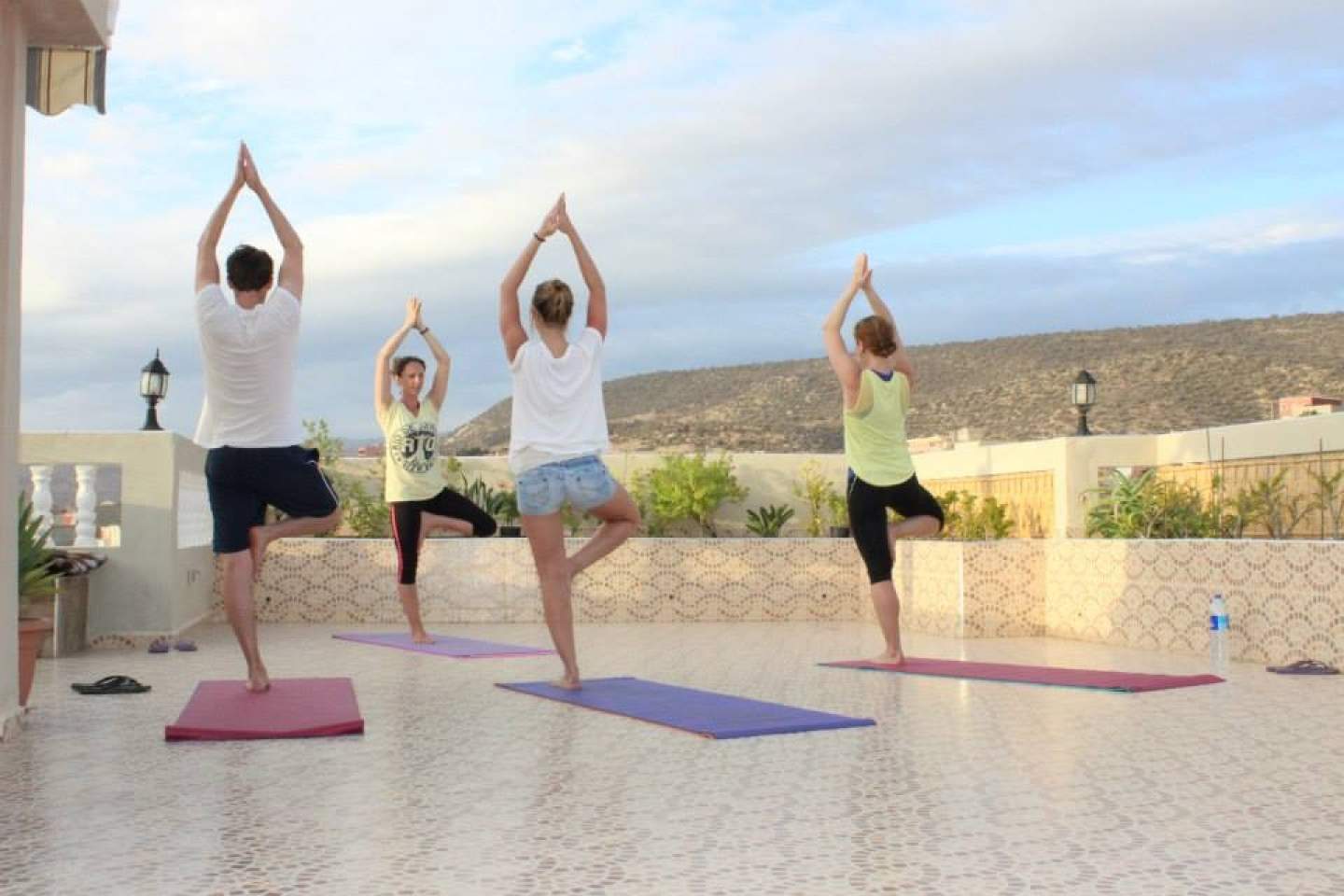 Overlooking Taghazout Bay, the Surf Star Morocco house is situated in the beautiful village of Tamraght, a 10 minute walk to the beach and a 2 minute drive to 5 of the best local surf spots.

The house offers a very relaxing and friendly vibe which is great for couples, groups and solo travellers, with 14 bright and spacious rooms and 2 private surfer apartments that are linked to the camp by the terraces. The 3 roof terraces function as the communal eating space where you can enjoy mouth-watering bbq and local delicacies, relax in the sun as well as acting as the yoga space.

The afternoon yoga sessions with Lucie are the ideal way to wind down from a day in the ocean, and if you've never done it before, don't fret, in the classes Lucie really talks you through each of the poses that makes it a very relaxing environment to learn in.

7-Night Surf & Yoga Packages From £417 pp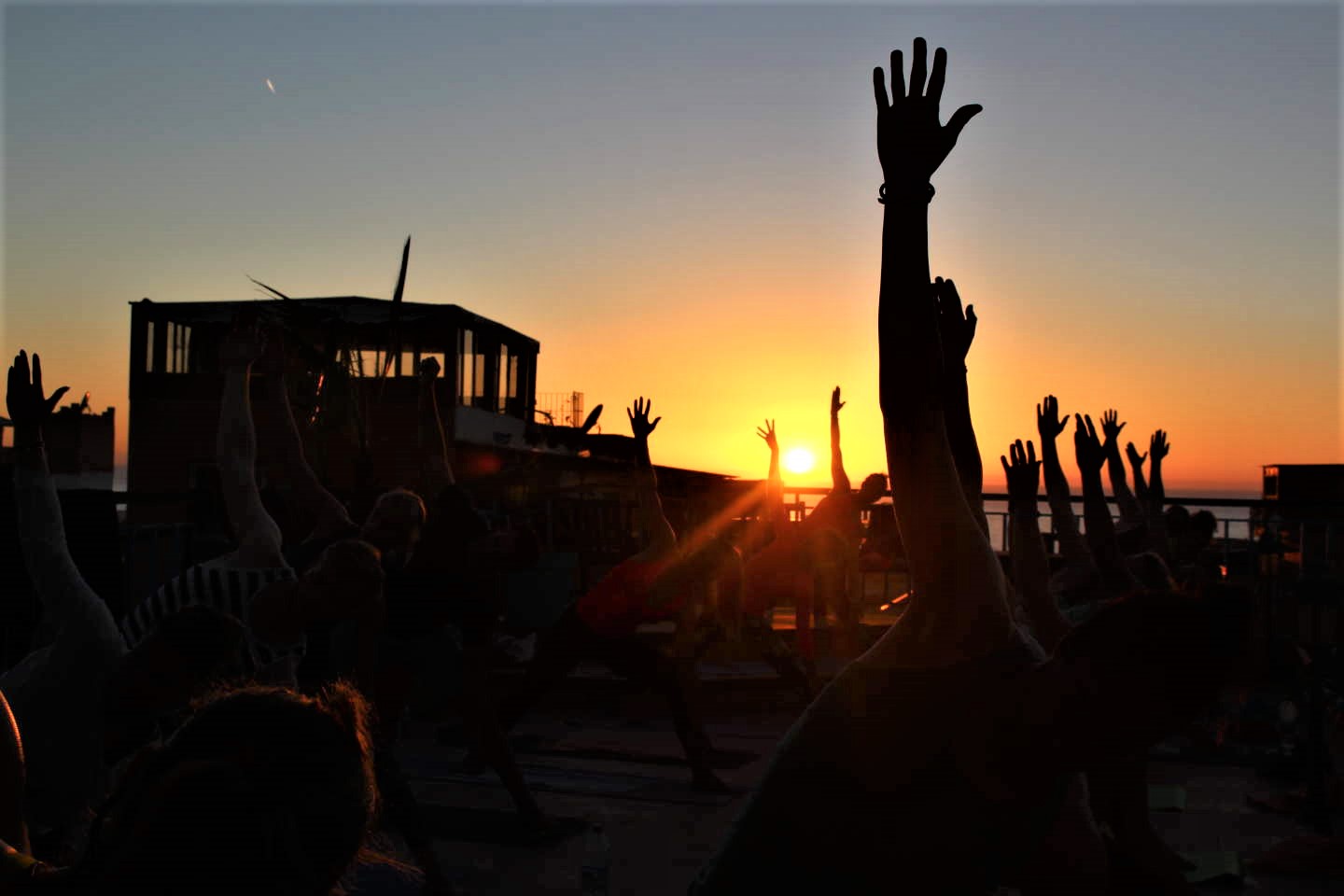 Easy Surf Maroc is located in a beautiful Moroccan Berbere surf village that offers a relaxed atmosphere with cosy beach front cafés and friendly locals. Some of the countries most famous waves, such as Anchor Point, Killer Point and Boilers are just a few minutes away from the camp.

With 300+ days of sun annually, sandy beaches, and an endless coastline of surf spots for all levels, a surf and yoga camp trip should be added to your bucket list immediately, with Easy Surf Maroc one of the best places to head to first! There are many terraces which are great for panoramic views, relaxing with a cold drink and a delicious fruit platter, reading a book, or simply chatting with fellow surfers.

Yoga lessons are held on the beach as well as on the stunning rooftop terrace that offer unrivaled views over the Tamraght and Taghazout areas.

7-Night Surf & Yoga Packages From £427 pp