It is hard to argue a case against Portugal's best surf spots for being some of the best surf destinations not only in Europe, but worldwide.

Waves like Nazaré, Supertubos and Coxos are almost household names now among surfers thanks to the coverage they have been getting from viral videos, big wave records and WSL competitions.

To give you an understanding of what to expect we take a look at the 5 surf spots in Portugal that have made the country a world famous surf destination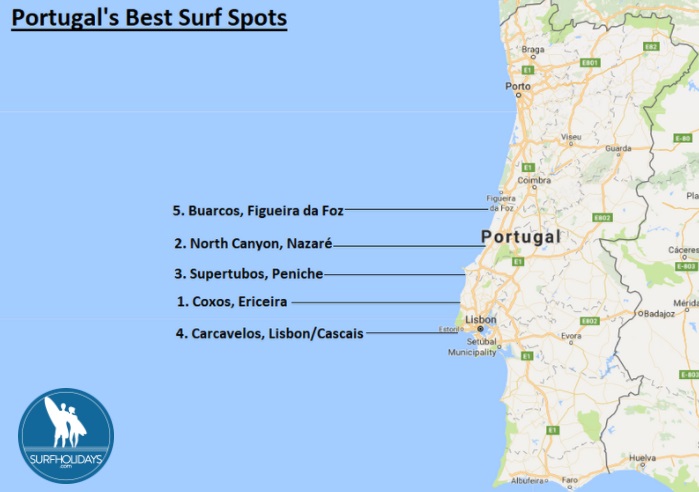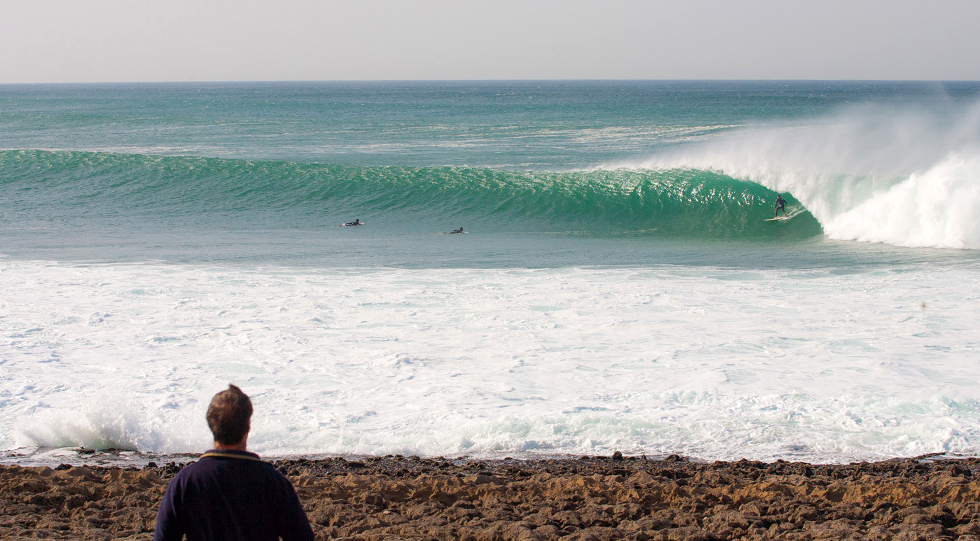 Photo by Ricardo Bravo
Coxos, Pronounced Ko-shus, is considered by the vast majority of Portuguese to be one of Portugal's best surf spots.

It is a fast right hand wave that breaks over flat rocks and tends to be at its best at low tide, and when it works it is definitely one of the best waves in Europe, if not the world. Coxos is in the Portuguese town of Ericeira. It is easy to access, with a small dusty path for some cars and then a big walk along some sharp rocks and Sea Urchins!

Ericeira has 9 surf beaches in total within 8 kms, as well as a few hidden gems. The town itself is one of Portugal's most beautiful, full of interesting old cobblestones streets and local restaurants and bars. Also worth mentioning is Cave, one of the heaviest waves in Portugal and a difficult choice to leave out of the Top 5.

Recommended accommodation close to Coxos:
2. North Canyon, Nazaré
You must have been sleeping under a rock for the last few years if you haven't seen the epic pictures/videos of big waves surf at Nazaré.

This old school fishing village sits along Portugal's central coastline, 1hr30minutes north of Lisbon. In the last 4 years it has become the country's most famous wave thanks to the huge amount of publicity it generates when it is working.

Every winter the 'North Canyon' lifts up and break against the cliffs. The waves started getting noticed in 2005 with the advent of tow in surfings and a group of locals who began charging it. However it wasn't until 2011 that it caught the surf world?s attention when Garret McNamara (GMAC) made the Guinness book of records by riding the biggest wave in history.

GMAC is originally from Hawaii but is fast beoming a local here in Nazaré. Portugal's Antonio Silva and England's Andrew Cotton are some of the other big names that have surfed it when it has been at its biggest. The wave takes no prisoners, in 2014 Maya Gabeira, one of Brazil's and the world's top female surfers was knocked out cold and nearly didn't survive on what was one of the surf world's scariest moments, all caught on camera, Andrew Cotton was recently splashed across the world wide media platforms with his back breaking wipe-out.

The spot is worth a visit alone just to watch some of the world's best big waves surfers, but take note that away from the giant wave, the area around Nazaré has some of Portugal's most consistent surf.

Recommended accommodation close to the North Canyon:
3. Supertubos, Peniche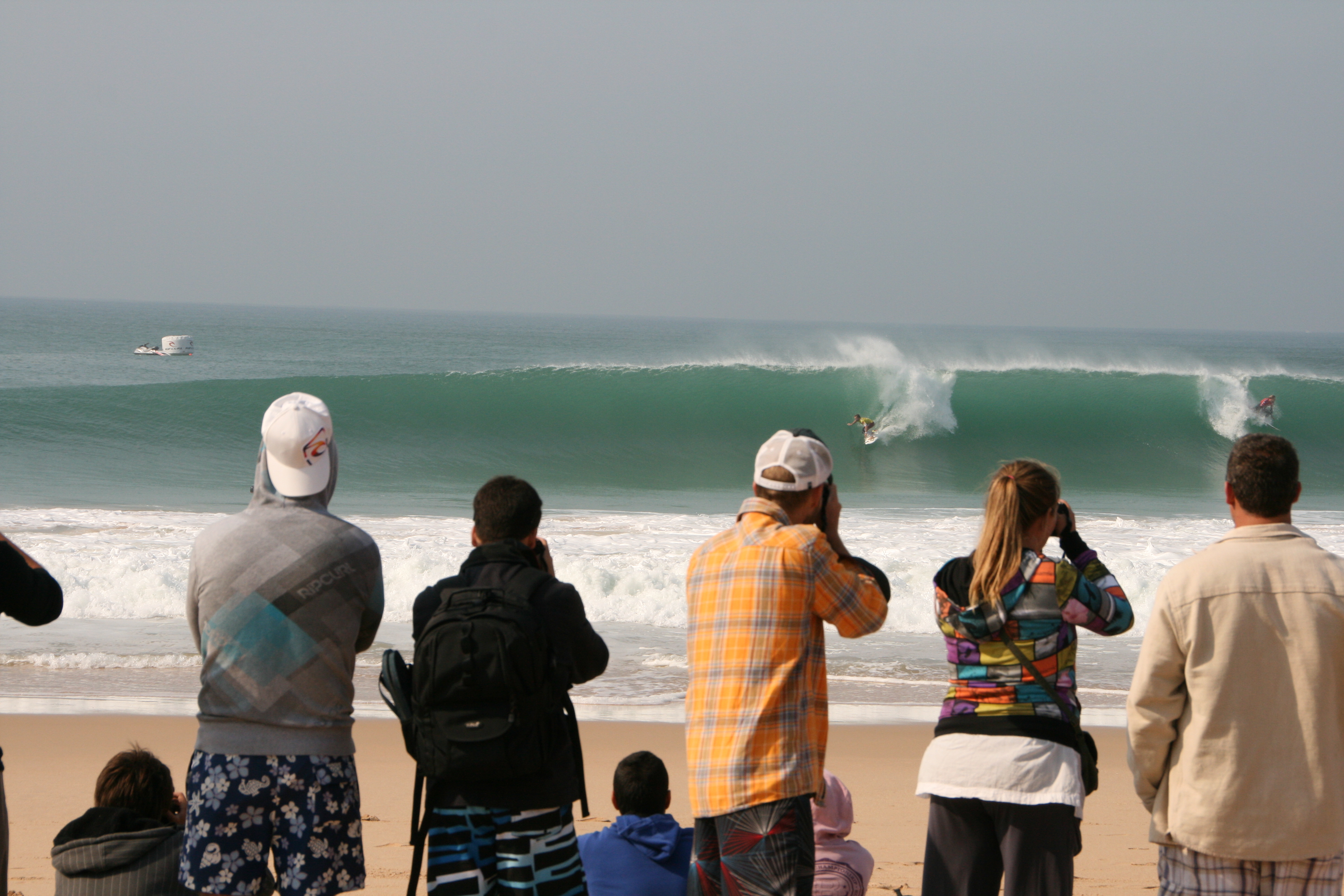 Photo by Mark Stephens
Supertubos has become home to Portugal's biggest surf completion, the Rip Curl Pro. The contest is held every October and is part of the WSL World Tour, where the world's best surfers compete to win the World Title at this heaving beach break.

Supertubos is an open unprotected beach break that can still work at up to 20 feet. It is part of the phenomena that is the Peniche peninsula. The area sticks out from the main land and faces every direction so that almost every day of the year no matter what the wind and swell pattern is there is surf to be had.

Peniche has become Portugal's most visited surf destination. It doesn't have the old traditional town vibe of Ericeira but it does have some of the most beautiful long beaches, epic surf for every standard and a consistency that is hard to match elsewhere.

Recommended accommodation close to Supertubos:
4. Carcavelos, Lisbon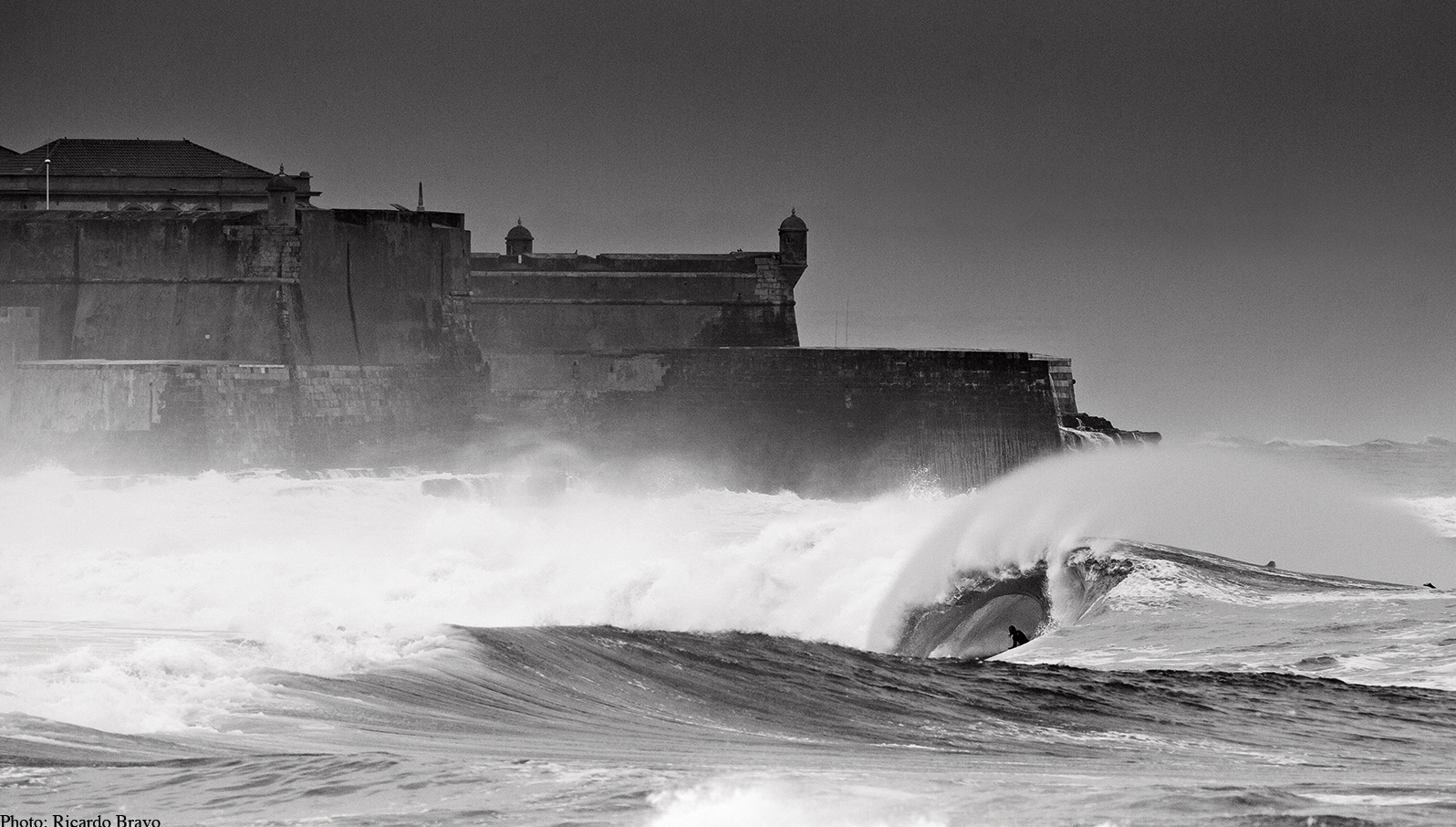 Photo by Ricardo Bravo
Carcavelos is 20 minutes from Lisbon centre and is known as the birthplace of Portuguese surf. The beach is a beautiful long white sandy playground with many different peaks for all standards.

In Summer it is a great fun wave to progress, in Winter it is a fast beach breaks that holds its size very well, and produces some world class barrels. The water is clean which cannot be said for many other city surf breaks.

Being so close to Lisbon it can get busy, but that also means it has a great atmosphere in and around the area, with beach cafés and the odd comparison being made to Rio de Janeiro. There are decent facilities such as showers and parking and the beach often holds surf events & festivals each year ranging from National Championships to the WSL Cascais Pro.

Carcavelos is on the border of Lisbon and Cascais It is in the middle of a great variety of waves that stretch from the West up to Guincho beach and across the bridge to Costa do Caprica.

Recommended accommodation close to Carcavelos:
5. Buarcos, Figueira da Foz
Buarcos is a small fishing town next to the larger town of Figueira da Foz and is in the central coastline of Portugal, half way between Lisbon and Porto.

The wave might not be as famous as the 4 previous choices however it is probably Portugal's longest wave, and at high tide rides can last more than 200m which puts it high on the list as one of Portugal's best surf spots.

It might be difficult to get a barrel but if you are looking for world class carving waves that can last forever this is the spot. There is a big paddle out, but the upside is this thins out the herd and keeps the crowds away!

Central Portugal remains one of Portugal's undiscovered secrets. The majority of people live closer to the big cities or towns, which means there are a lot less crowds in the water here and a lolt more waves to be had!
.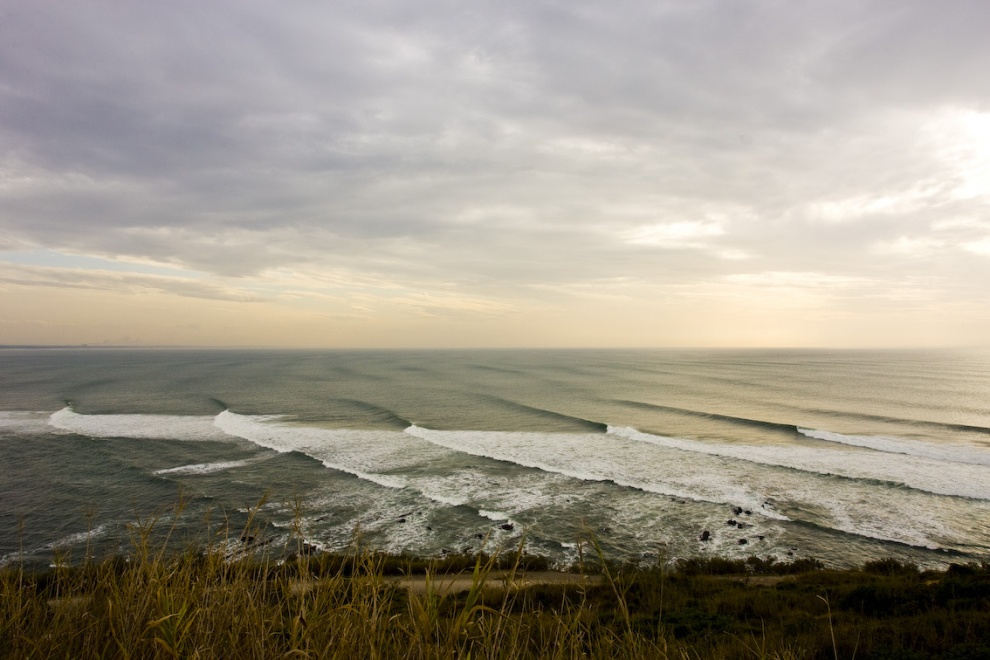 So that's a quick look at Portugal's best surf spots which is never easy, especially when doing a Top 5 in Portugal where the standard is so high. I hope you can make the trip to this wonderful country and discover a place rich in culture, with beautiful old towns and easily some of the most incredible waves in the world