Following on from our guides to the top five beginner waves in Bali and the top five intermediate waves in Bali we now shift our attention to the more experienced surfers, with all these waves close to our surf camps in Bali.

As an advanced surfer you will be hunting out the best spots on the island for your adrenaline fix. So if you like big, hollow and shallow waves then read our guide below to the top five advanced waves in Bali.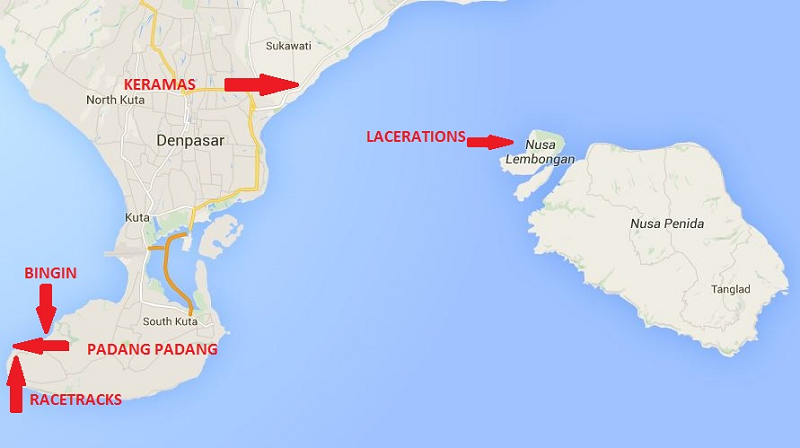 Racetracks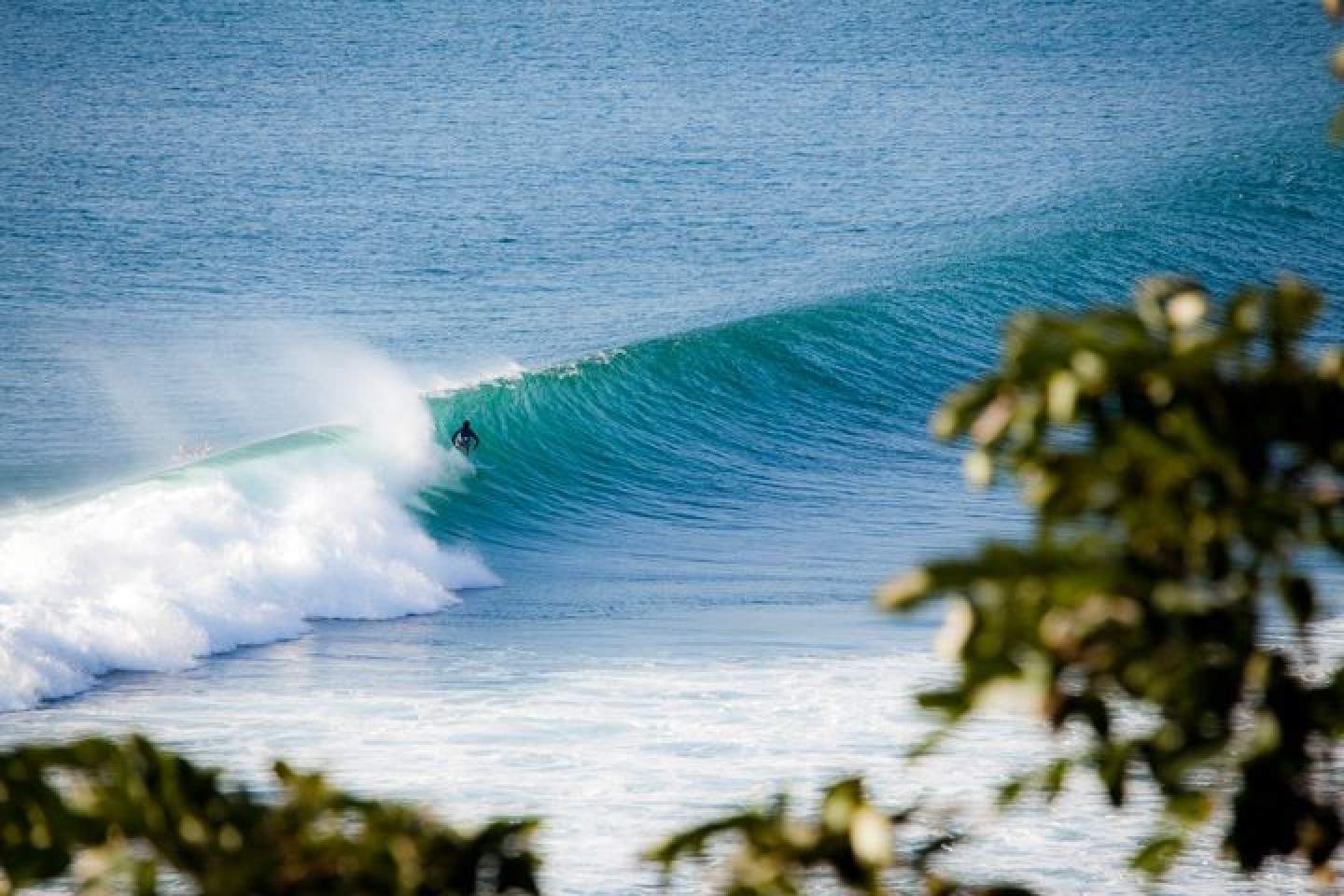 Photo: The BaliCamp

Racetracks is the inside section found to the right of the cave at Uluwatu. Working best on a low to mid tide at around 4-8 foot, this lefthander offers up incredible barrels breaking over an extremely shallow coral reef. Some sections can be knee deep so bring your reef boots for this spot. The spot also gets crowded with locals dominating the line up, so keep your eyes peeled when paddling into a wave here.



Padang Padang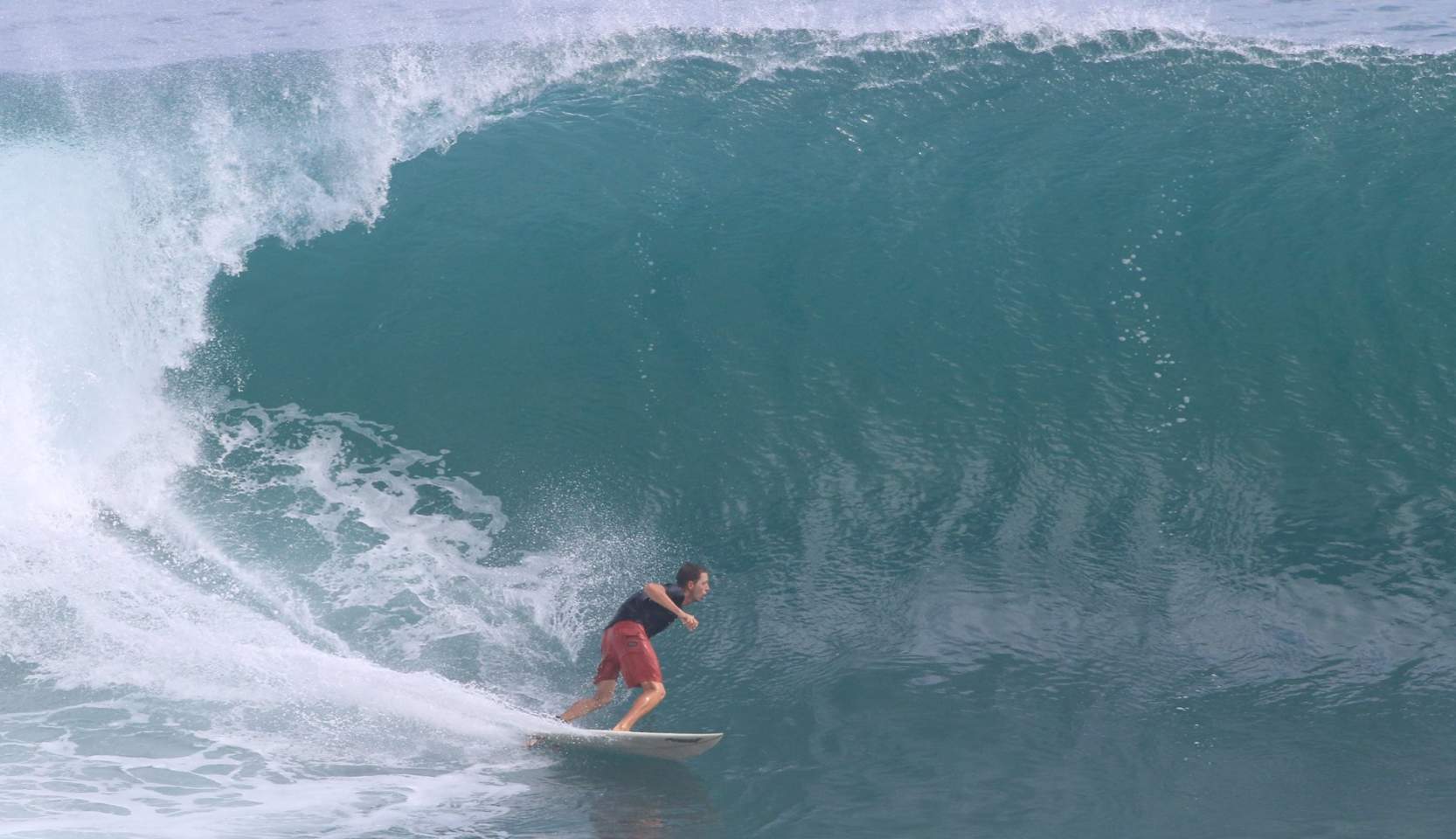 Without a doubt the best wave on the Island, with folklore saying the wave is so good they named it twice! Starts to show its teeth from about 4–5 foot but can hold up to 12-15 foot! This left hander provides world class barrels that offers up two chances to pull in.
The first section offers a barrel straight from take-off after which you have chance to whip in a turn and readjust for the extremely hollow end section, where the wave bottoms out and spits you out into the channel.
Watch the video below to see this magical wave in action.


Bingin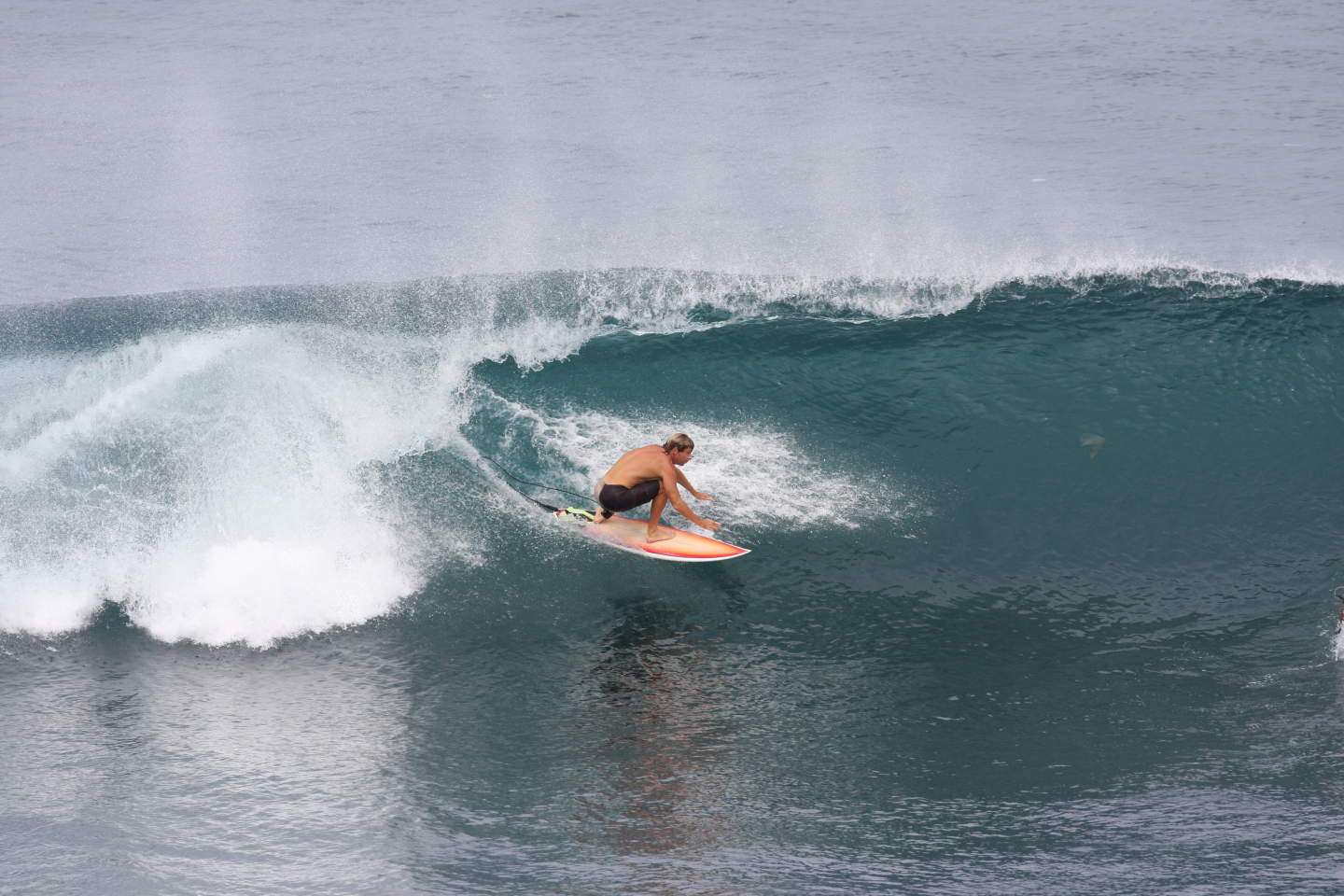 Photo by: Padang Padang Surf Camp

This short left hander can throw out some of the widest barrels for its size of any wave on the island. The rides are short, lasting for about 50m, but churn out mechanical waves constantly. Due to this and the take-off spot being so small it can be super crowded.
Best on a falling tide but can get extremely shallow at low tide, with the wrong move resulting in days picking urchin spikes out of your skin!



Keramas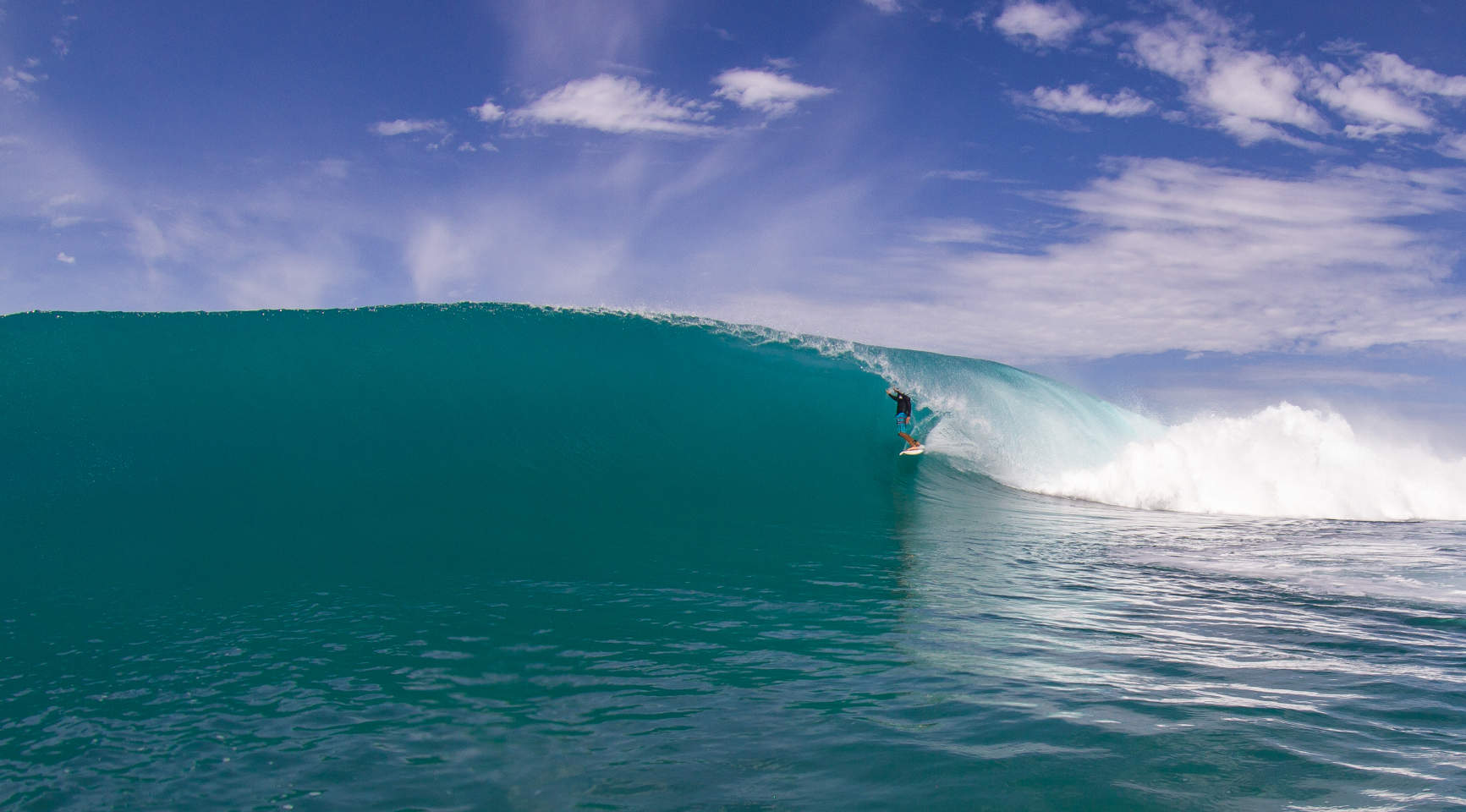 In a land of left hand waves, Keramas is a paradise for regular footed surfers. This right hand wave breaks over a rocky and patchy reef with a scattering of sand that offers up rides of 100m.
Best surfed between mid and high tide, the wave itself allows for a heavy barrel straight after take-off before walling up allowing for a few turns or snaps before pulling in again for the inside section.
A great place to take the other half as she can watch you surf from the comfort of one of the many pool bars that line the beach.



Lacerations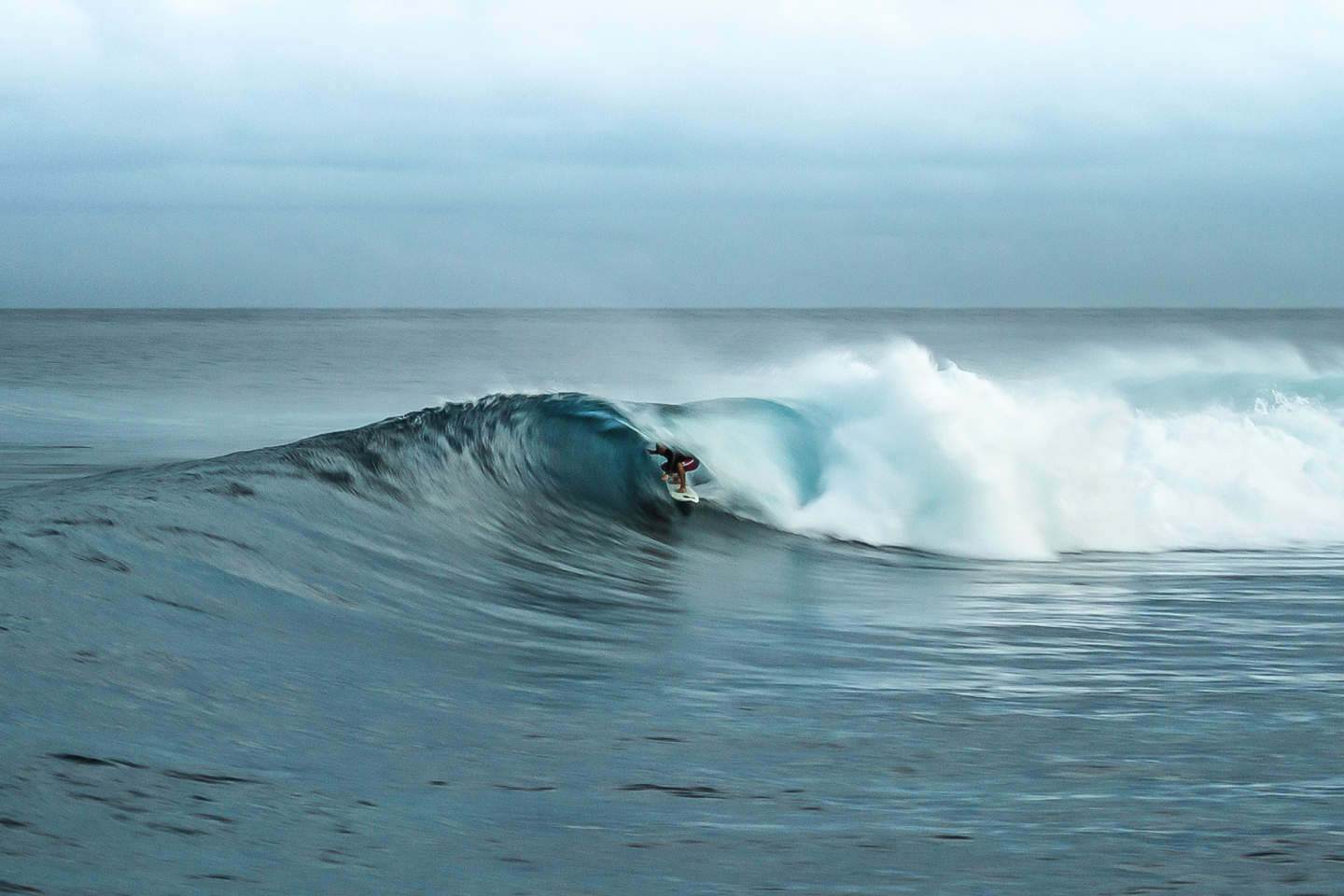 Photo by: Mondo Surf Life Style
This mechanical right hander is situated on Bali's neighbouring island Nusa Lembongan. It's best to head here for a day trip or spend a couple of days here when the swell starts to max in Bali.
Starts working at head high and can hold double overhead, churning out 50–100m waves that can give you some really deep barrels. A dangerous spot to surf due to the currents that tear through either side of the reef alongside buoys, fishing traps and sea weed farms!