Just when you thought you had the line-up to yourself along comes a zoo-full of animals who are determined to take over the surf. Have a giggle at some of the cute, weird, and wonderful creatures who love the surf as much as we do…
1- Dogs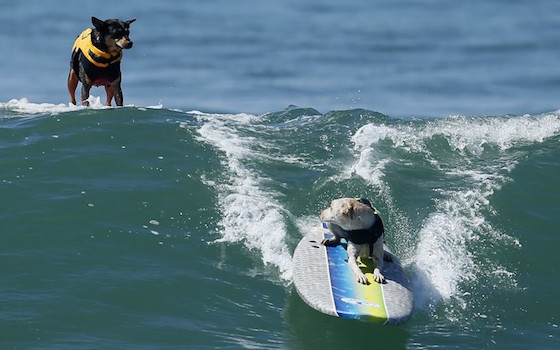 To begin our foray into the world of crazy surfing animals, we have to start with man's best friend. Dogs really do follow us anywhere, and even have a go at surfing on rare occasions. Some of the most bizarre surfing dogs can be seen at the annual Surf City Surf Dog Competition that's held at Huntington Beach, California… look out for it this September at: https://surfcitysurfdog.com
2- Dolphins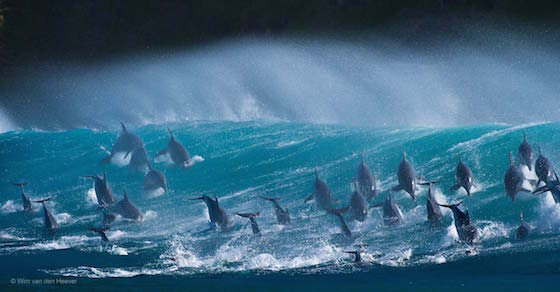 For your classical surfing creature, it has to be the dolphin. The beautiful mammals love to play in the waves, gaining momentum and speed as they ride the peaks and troughs. If you are really lucky you might even have them around you when surfing…
3- Seals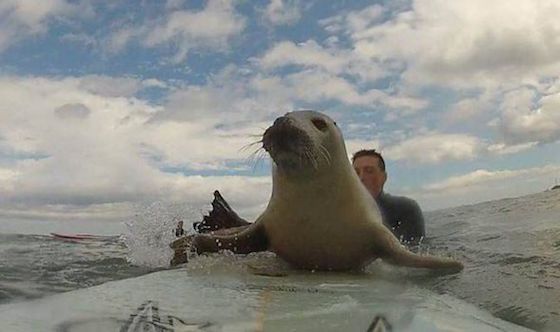 Just when you thought seals would be like Dolphins, just cruising the surf along comes one who is extra inquisitive. This lucky surfer has a friend surface to say hello to his surfboard.
4- Rats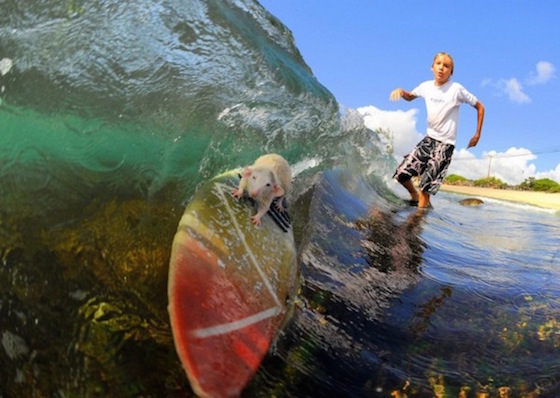 How and why are another question entirely, but this pet rat has the same love of the ocean as his owner. Note to self: need to find tiny surfboard and try this out with water-loving pets.
5- Swans
What may appear to be an average December day at Kirra on the Gold Coast of Queensland, Australia turned out to something special. Four black swans decided to give surfing a go… You never know what you will see next.
This article was added by Francesca Bingley