When you think of a point break, what's the first thing that comes into your mind? Keanu Reeves and Patrick Swayze maybe up there from the classic 90s film, but you'd be better off thinking about ocean swell wrapping itself around a rocky point creating perfectly set and staggered waves. So if you've already watched the film 'Point Break' and now fancy giving the real thing a go, here are our suggestions for some of the best point breaks in Europe:
1- Los Lobos, Fuerteventura, Canary Islands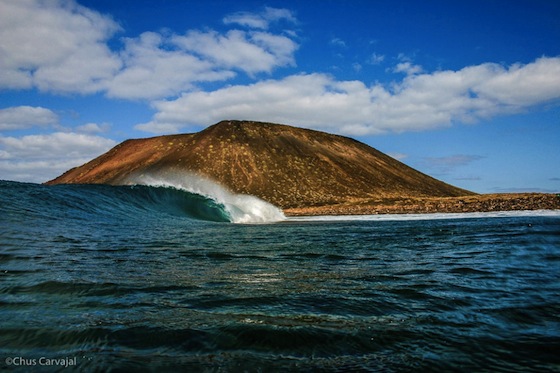 You can't get more dramatic or scenic than surfing at the foot of a volcano. Los Lobos is the volcanic island lying just off from the North Eastern coast of
Fuerteventura
. After taking the ferry to the island you are rewarded for intrepidness with a righthand point break that can provide rides of up to 500 metres on a good day. Just make sure you get the last ferry home late afternoon, back to Corralejo and the main land before you spook yourself out.
2- Ribeira D'Ilhas, Ericeira, Portugal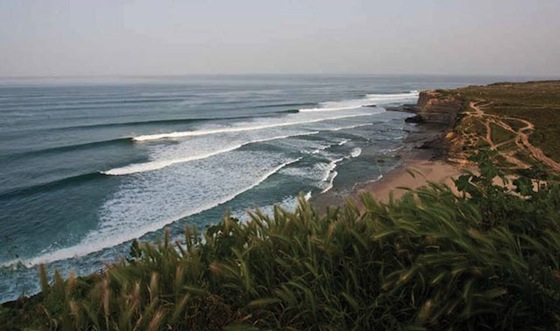 Home to the Quiksilver Pro Portugal each year, Riberia D'Ilhas is part of Ericeira's World Surf Reserve. It's stunning righthand point break is a counterpart to Australia's Bells Beach, so attracts some of the best surfers in the world to its waves, especially when it gets bigger, as it can handle up to 16 feet of swell.
3- Erromardie, Basque Country, France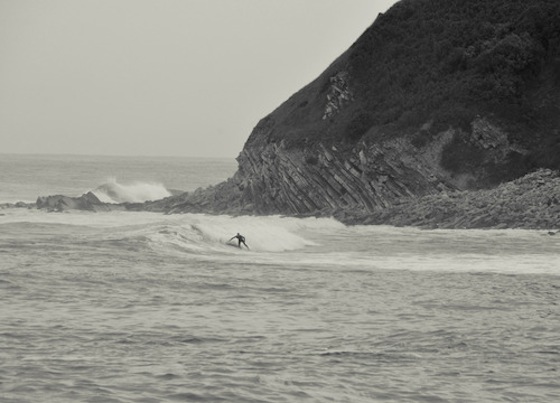 France and point breaks don't usually go hand in hand, but there are some the further south you go on the Atlantic Coast. Once you get into Basque Country and close to the Spanish border there are some just waiting for some swell to hit. Erromardie lies between Guethary and Saint Jean de Luz, and provides good righthand rides of up to 150 metres as soon as the swell gets to 3 feet or more.
4- El Sitio, Pais Vasco, Spain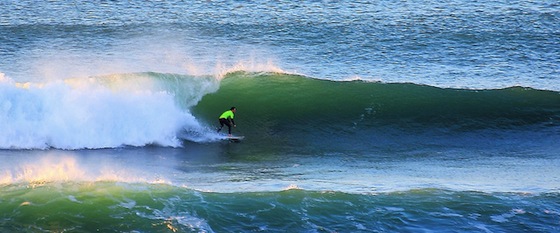 Finally we have a lefthand point break, and it's found in the Spanish Basque Country. El Sitio is an easy break to surf, so ideal for anyone of us trying out a point break for the first time, plus it's often very quiet. So definitely worth a day trip if you're staying in the busier
surf destinations
of San Sebastian or Zarautz.
5- Arrifana, Algarve, Portugal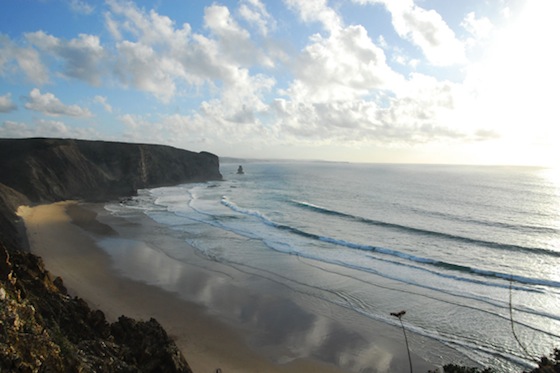 When you're staying in Lagos in the Algarve and used to surfing easy beaches like Maia Praia, then Arrifana is worlds away. The hardcore rocky point break is for expert surfers only, but is definitely worth checking out even if from the cliff top, or from the beach itself where there is also a ridable beach break for us mere mortals.
This article was added by
Francesca Bingley