Basking in warm weather all year round, even when winter does roll around in Tenerife it rarely drops below 20°c in the day. The largest of the Canary Islands, Tenerife attracts the most visitors in comparison to the other islands, but you can still find peace and solitude on the land and in the water, making it a fantastic place to visit to try surfing for the first time.

Our Tenerife surf camps are the perfect choice for your surf holiday, warm water all year round, as well as plenty of sunshine to relax in after your surf, and frequent swells make it one of the best islands for surf in the Canaries with plenty of beginner surf beaches in Tenerife to jump on a board for the first time.

In preparation for your Tenerife surf camp we've decided to show you the top 5 beginner surf beaches in Tenerife below. Have a read, get stoked and we will see you soon!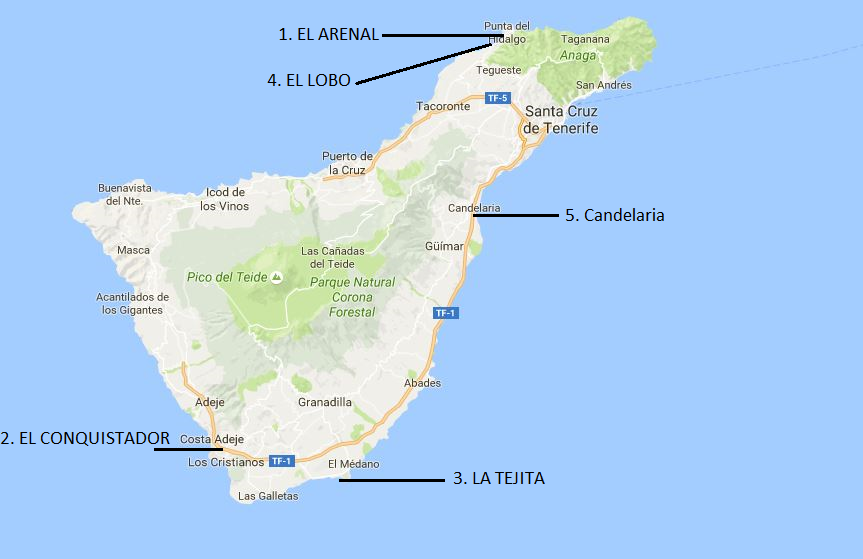 1 - El Arenal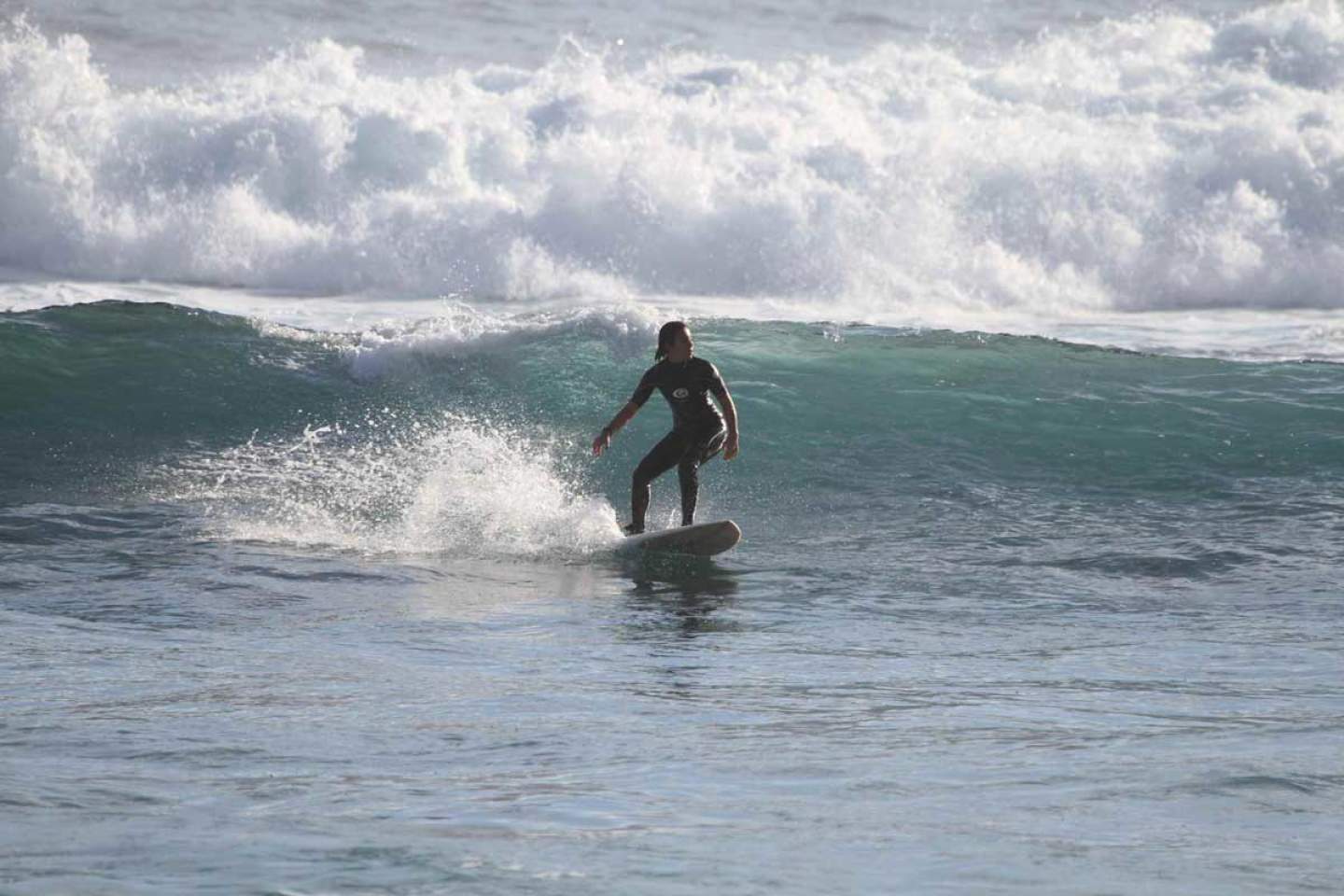 This beach break produces both left and right walls perfect for both goofy and regular footed surfers. With a good N-NW swell, rides up to 100m can be had here with it being best surfed on a mid-tide with a 2-3ft swell running. Due to the movement of sand there can be a shore-break at high tide so watch out!
View & Book our recommended option beside El Arenal:


2 – El Conquistador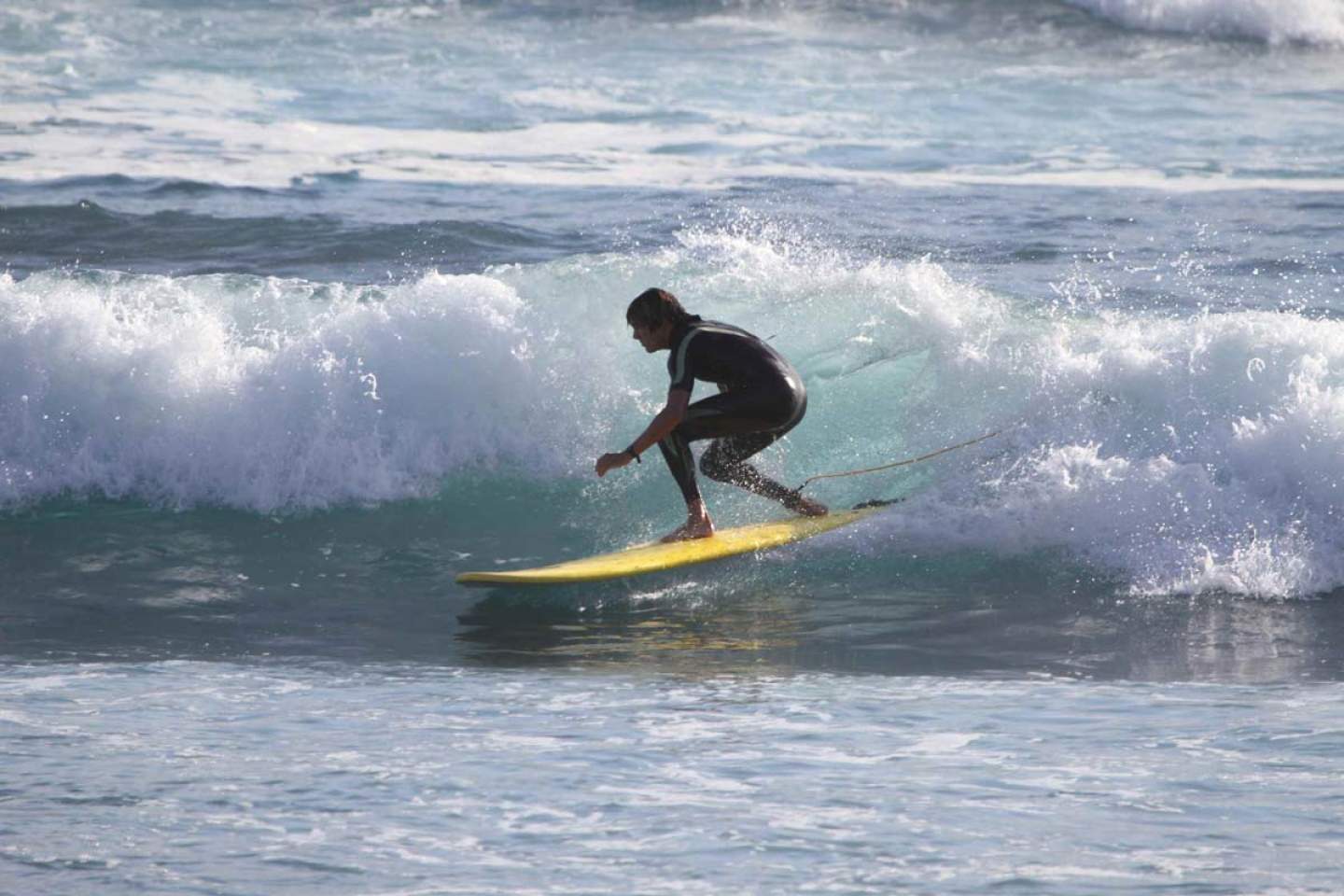 Best surfed on a swell from the south this left and right handed wave is a lot of fun when the conditions line up. It starts working from about waist height and holds over-head swell pretty well as well. The middle section of the wave is great to learn how to turns before it walls up pretty steep for the last section of the wave.
View & Book our recommended option beside El Conquistador:

3 – La Tejita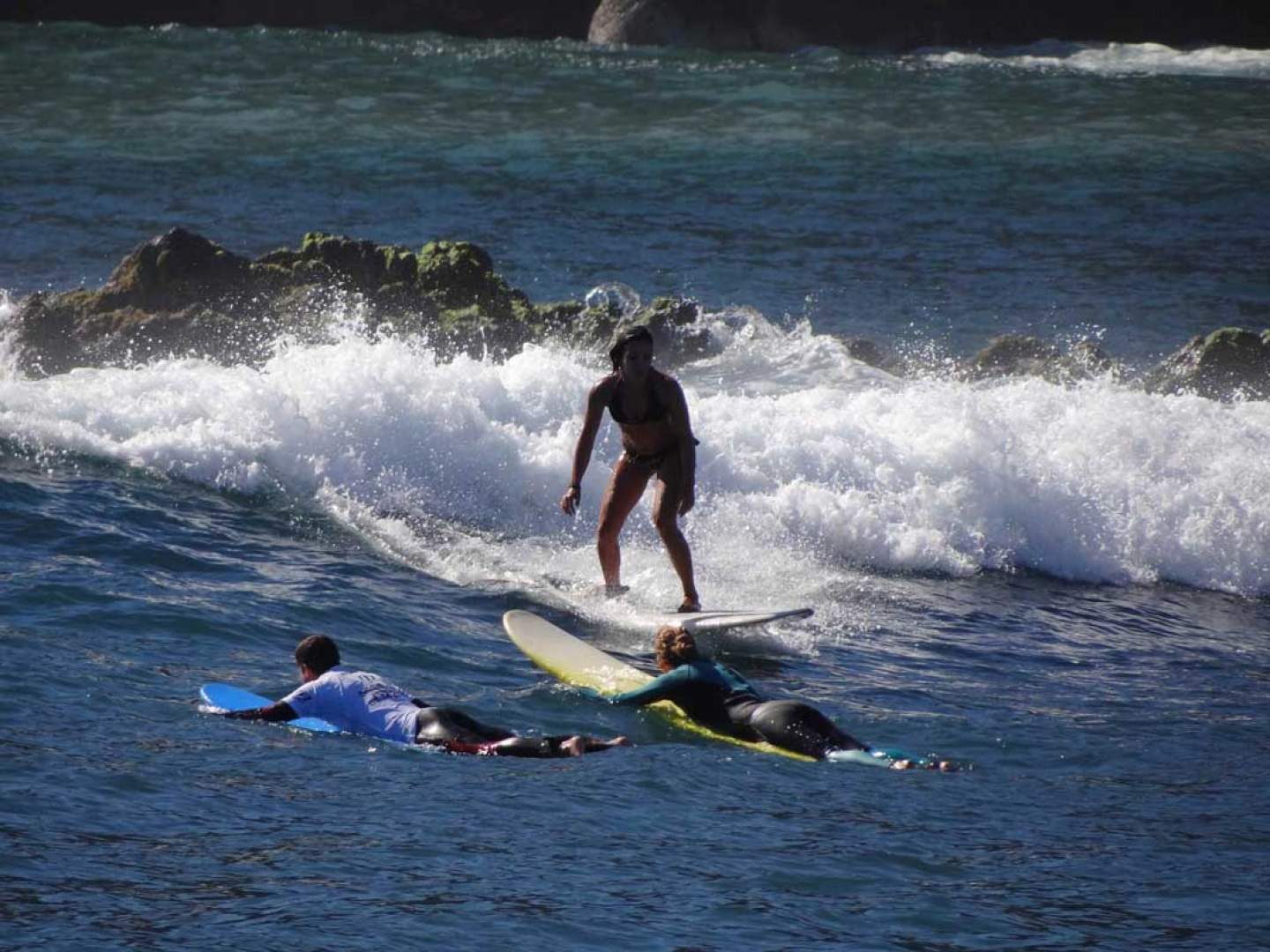 Located in the SE of the island La Tejita produces fantastic beginner waves that offer both left and right hand waves breaking in crystal clear water over a sandy bottom. Best surfed on a SE swell at around 3-4ft with winds from the N-NW. A great place to spend the day surfing to your heart's content!
View & Book our recommended option beside El Conquistador:

4 – El Lobo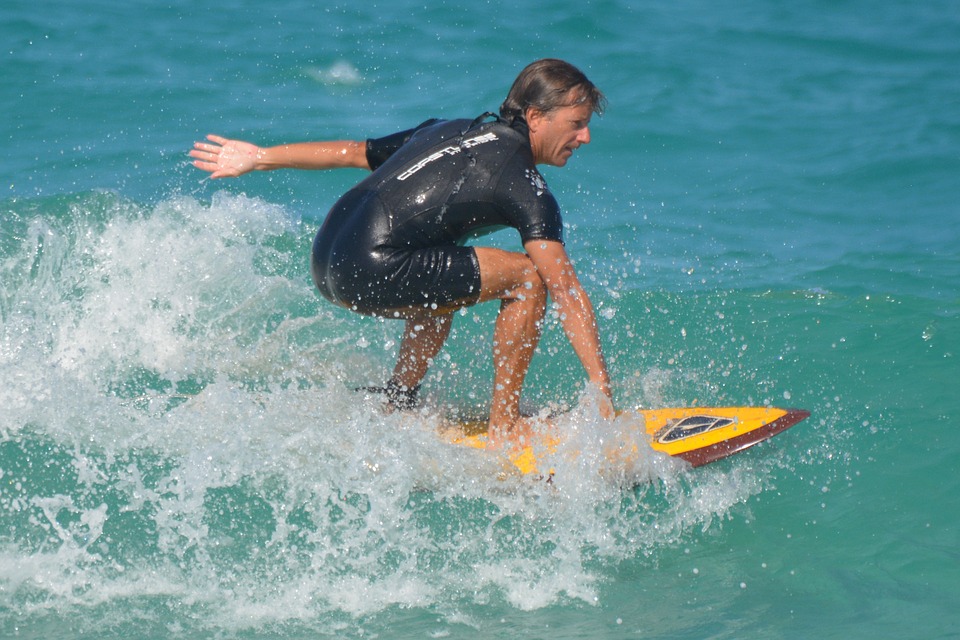 Located south of El Arenal, El Lobo is the perfect left hand point break for beginner surfers. It's perhaps home to the friendliest and happiest locals on the island who are all happy to share the waves with new surfers from different parts of the world. Can be surfed at any stage of the tide, but a good 3-4ft SW swell will provide hours of fun for new comers to the sport.
View & Book our recommended option beside El Lobo:


5 – Candelaria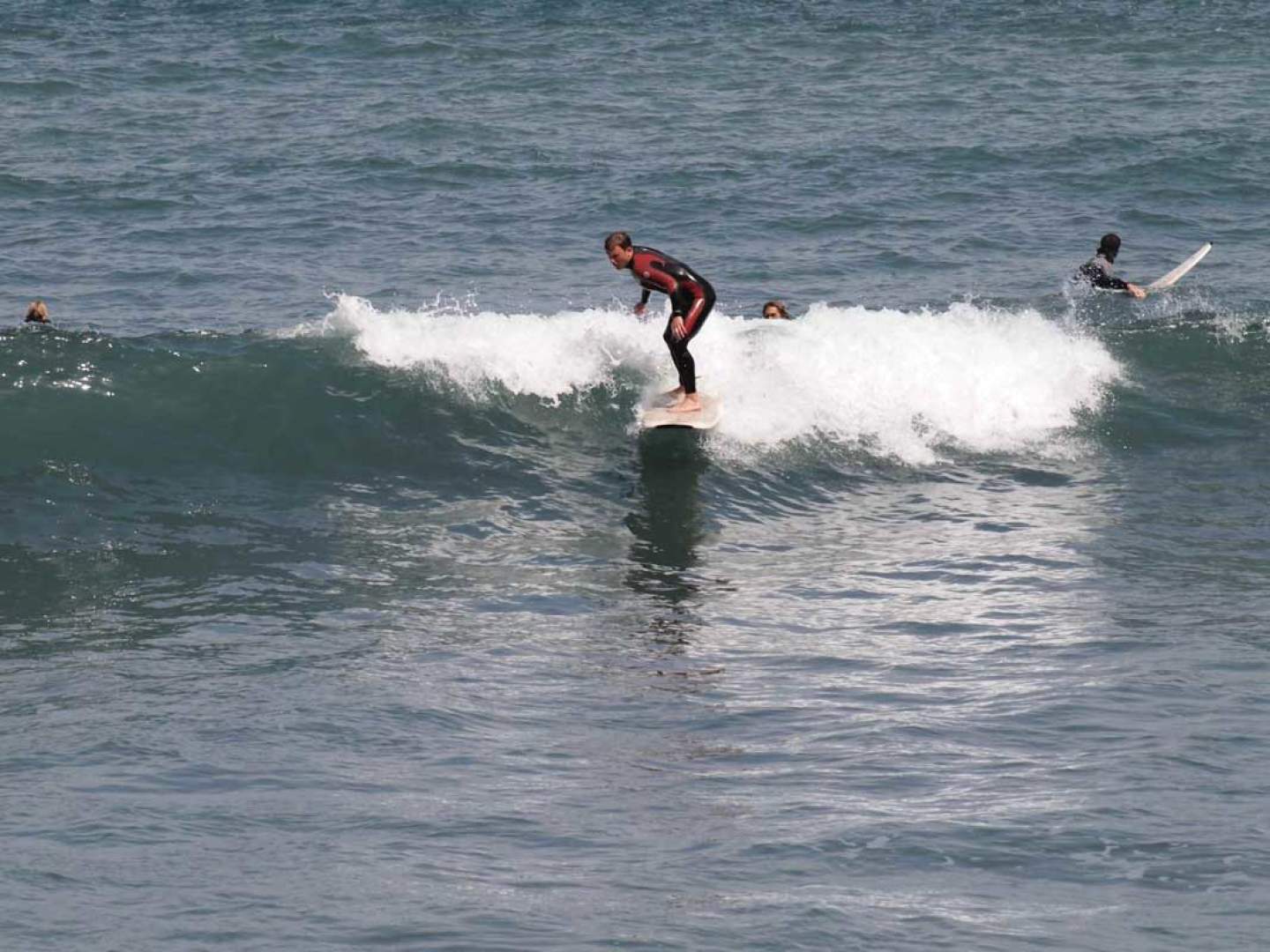 The final beach in our Top 5 Beginner Surf Beaches in Tenerife is Candelaria. This wave breaks over a reef, but don't be worried, there is plenty of water covering it to keep you safe. Best surfed at mid tide with a 4-5ft swell running, this right hander has a gentle take off before producing a wall that can be ridden for roughly 50m. A great wave to head to for regular footed surfers.

Watch the video below from the BIC 2016 trip to Tenerife to see what you could be getting up to when on your Tenerife surf camp.



Other articles you may also find helpful:
Top 5 beginner waves in Lanzarote
Here's what's in store for you on our Fuerteventura surf holidays

Photo by: Atlantik Surf School