If you're looking to give surfing a try for the first time or want to progress your existing surf skills, make the most of the top 5 best beginner surf beaches in South Africa for your next holiday.


With sea temperatures that never drop below 15°C, excellent waves for all levels of surfers, exciting cultures, diverse landscapes, rich histories, delicious food and every adrenalin activity you can think of, South Africa surf holidays have it all.


South Africa is a country that, around every corner, will surprise you with another stunning natural landscape, from the deserts of Kalahari to urban Cape Town, where you can see the native flora creeping up the slopes of Table Mountain from the various surf line-ups as the sun sets.

To get the most out of your time in the water, we have listed the top 5 best beginner surf beaches in South Africa below, allowing you to make the most out of your surf holiday of a lifetime, stress free and able to enjoy this country to the fullest.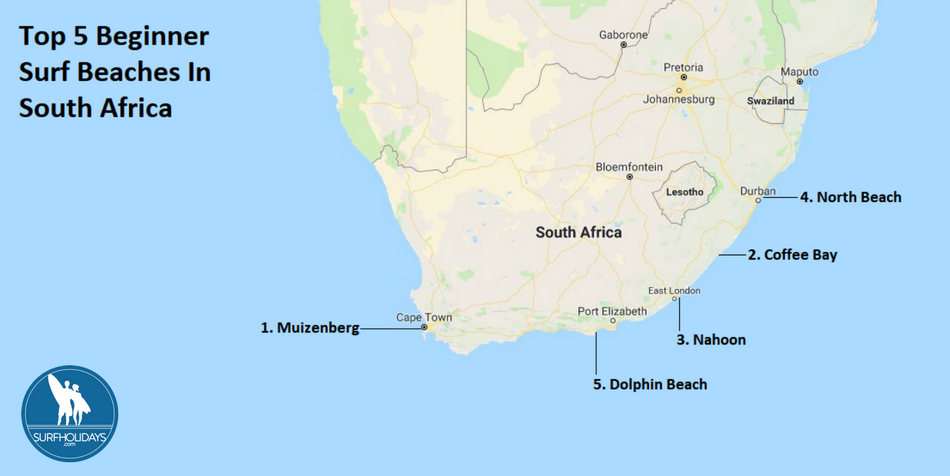 South Africa - Quick Facts
Population: 54 million

Main surf area: 3,000km of varied coast line.

Year round surf: Yes.

Most consistent surf: May - September.

Best time for beginners: All year.



1. Muizenberg, Cape Town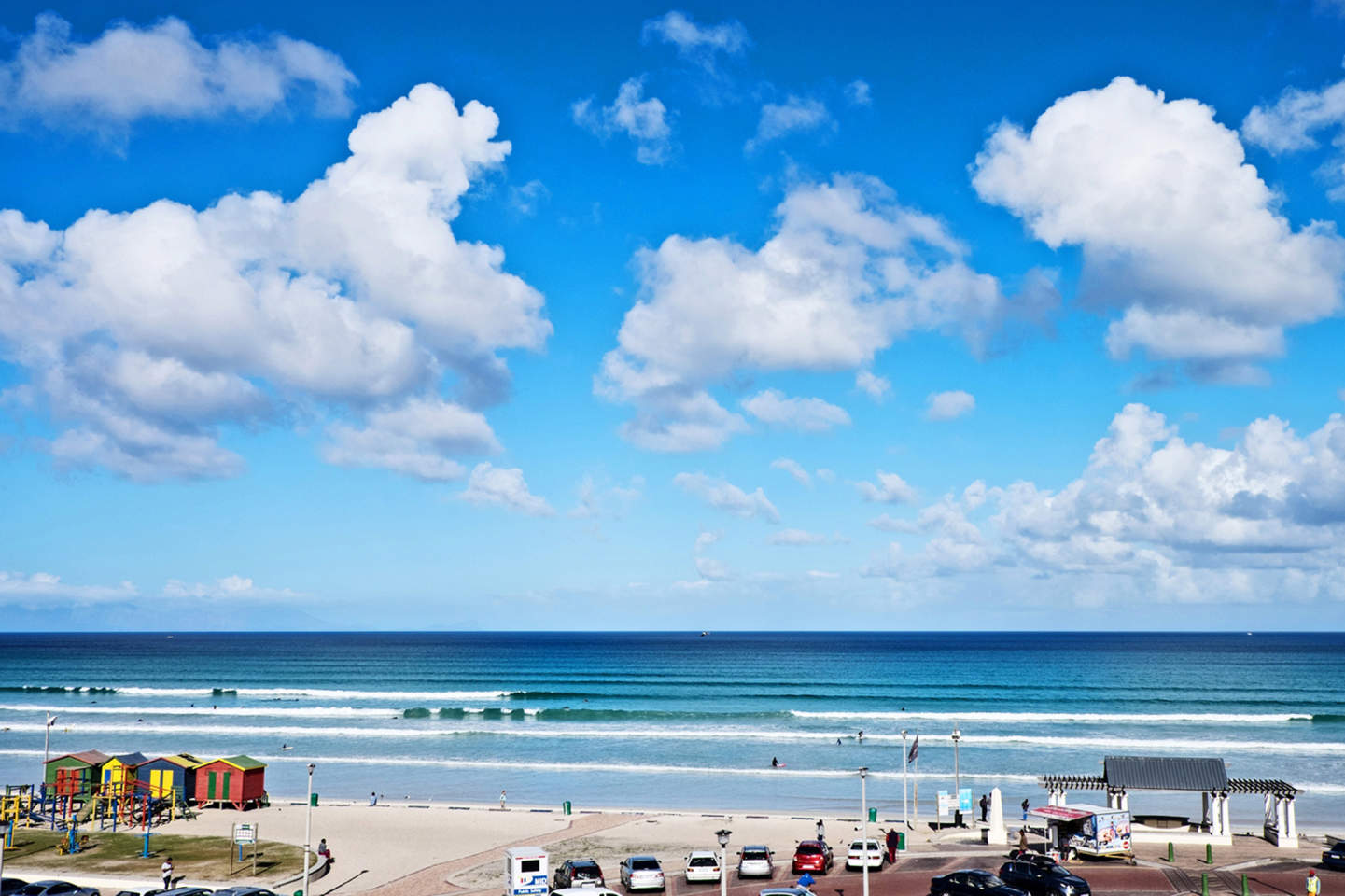 Town: Muizenberg.

Where: False Bay, Western Cape.

Area: Vibrant beach side suburb that has become a trendy bohemian delight, boasting delicious cafes and restaurants, vintage, book and clothing stores and a homegrown culture that makes 'Muizies', as it's known, a one of a kind town to enjoy on your South Africa surf trip.

Beach: Muizenberg Beach is a beautiful beach that is roughly 300m in length but is actually part of a continuous strip of sandy beach that goes on for 25 miles all the way to Gordon's Bay. Has all you need for a day at the beach; showers, toilets, coffee shops, restaurants and even the Muizenberg Visitor Information Centre.

Surf: One of the best beginner beaches in South Africa serves up, with gentle walling left and rights, the perfect spot to learn and home of long boarding in this area of the cape.

Best Time To Go: February to June.

View Accommodation & Surf Packages In Muizenburg



2. Coffee Bay, Wild Coast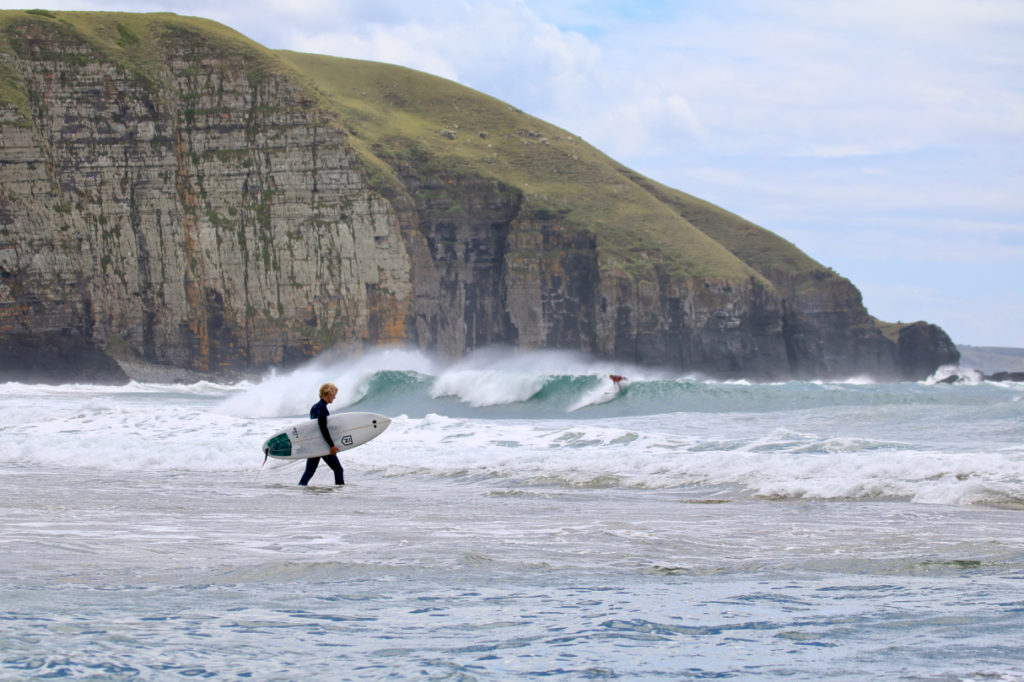 Town: Coffee Bay.

Where: Wild Coast of the Eastern Cape Province.

Area: Coffee Bay is a small community located along the Wild Coast of South Africa, known for it's breathtaking views and beaches which is now becoming well known among surfers and backpackers. Hike the many trails that lead to beautiful scenic views through the local village, find your own secluded beaches along the coastline and take part in the numerous activities in the area.
Beach: Coffee Bay is known for its spectacular surroundings with dramatic rock-faced cliffs, rolling green hills that merge with the white sand beach and one of the most relaxing post surf atmospheres you can experience.

Surf: Coffee Bay main has two types of waves waiting to be explored; a point break, which is best surfed towards the end of your South Africa surf getaway and has nice right hand walls, and the main beach break that offers both left and right peaks to brush up on the basics.

Best Time To Go: April to August.

View Accommodation & Surf Packages In Coffee Bay



3. Nahoon, East London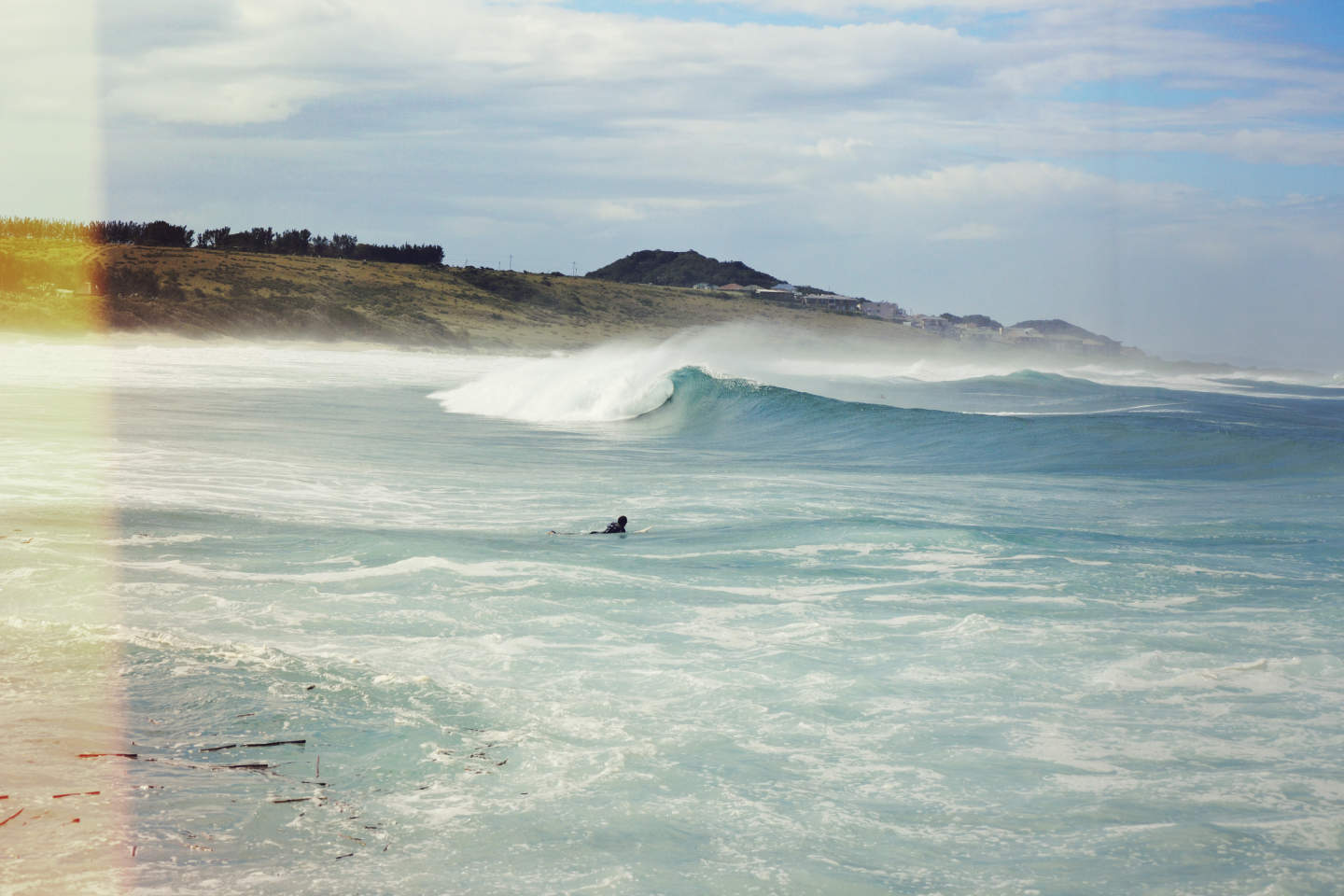 Town: Nahoon.

Where: East London, Eastern Cape.

Area: Nahoon is situated in the wild and beautiful Eastern Cape and aside from all the adrenalin inducing activities on offer, is also home to sites of historical and cultural artifacts. Make sure you visit the Nahoon Fossil Prints which are the oldest Homo Sapien footprints in the world, dating back 200,000 years.

Beach: Nahoon beach is arguably East London's most popular beach, and for good reason. Miles of white sand, clear water, fantastic local amenities, and numerous trails to explore.

Surf: Nahoon is one of the best beginner surf beaches in South Africa as it has two waves on offer, the first is the main beach break which has both left and right handers to learn on and master the basics, before you can try your hand at Nahoon reef, a right hand point that packs a bit more punch than the beach.

Best Time To Go: April to September.

View Accommodation & Surf Packages In Nahoon



4. North Beach, Durban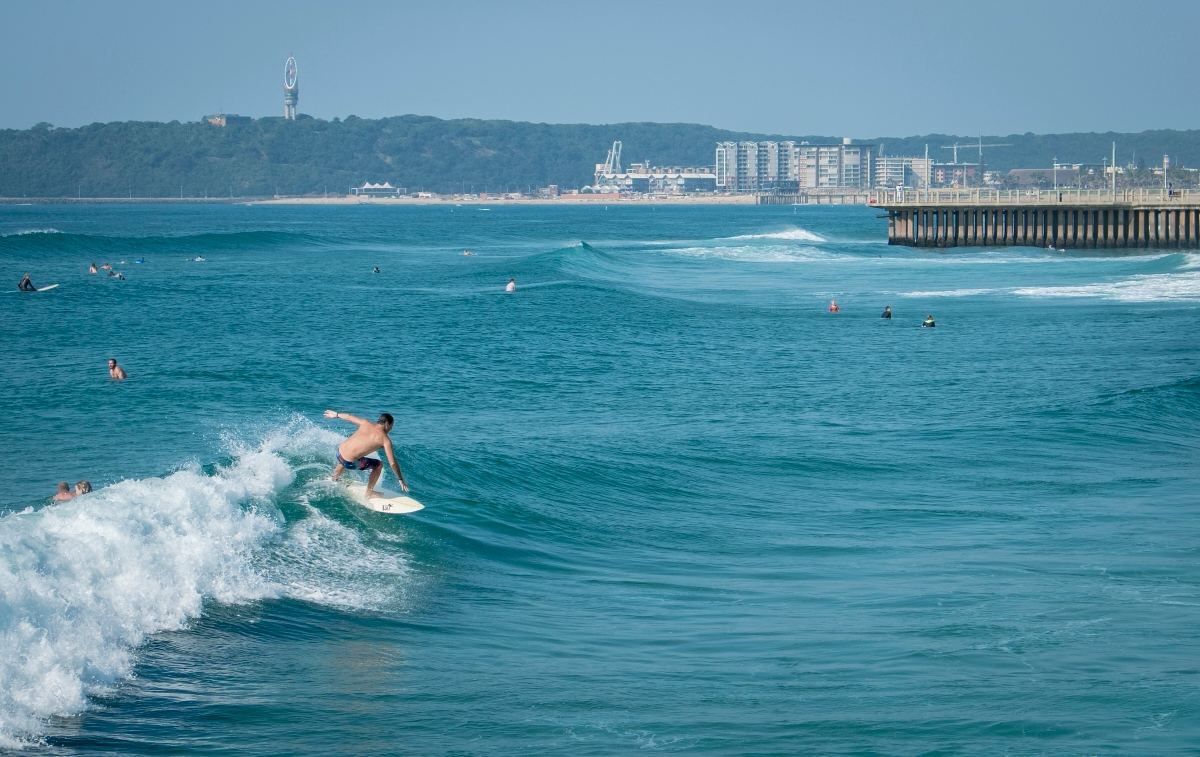 Town: Durban.

Where: KwaZulu-Natal Province, Eastern South Africa.

Area: Beautiful, cosmopolitan, and full with great waves for all surfing abilities, Durban is without a doubt, the capital of the South Africa surf scene. A great place to head if your prefer your South Africa holiday with more night life options as it has lots of pubs, club and restaurants on offer with a fun and lively atmosphere. You can also go on safari in the Kruger and Kalahari Gemsbok national parks, which is a must do for anyone.

Beach: Found on Durban's spectacular 'Golden Mile', North Beach is one of the best places to spend the day, not only because of it's beginner friendly waves, but for its swimming, esplanade, tasty cafe's and deli's as well as the many cultural activities and numerous water sports.

Surf: North Beach has multiple peaks, with a heavy left hander towards the pier and hollower right that breaks across the sandbar. Find your own peak along the beach and trade waves with friends.

Best Time To Go: March to June.

View Accommodation & Surf Packages In North Beach



5. Dolphin Beach, Jeffreys Bay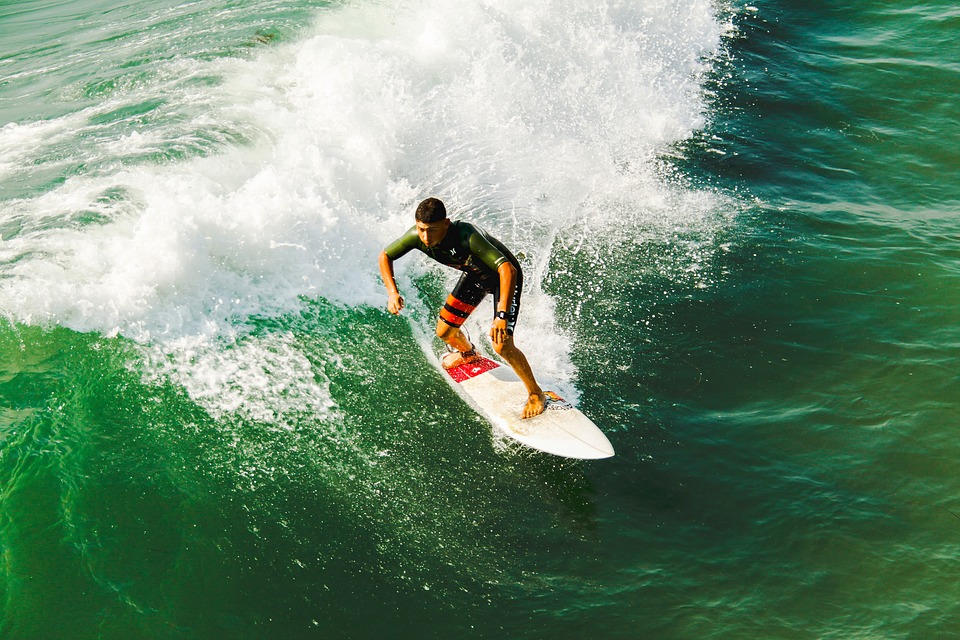 Town: Jeffreys Bay.

Where: Eastern Cape Province.

Area: Dolphin Beach in the heart of Jeffreys Bay is hugely popular not only for surfers, but for those who want to walk along and take in the magnificent views. The area is one of the fastest growing in South Africa, with many awesome restaurants and cafe's to fuel up on post surf as well as surf-style factory outlet shops to pick up a surf bargain.

Beach: Wide stretch of soft white sand, lapped by the ever constant waves of the Indian Ocean has been awarded Blue Flag status – an international award for beaches that meet stringent safety, environmental and facilities standards.

Surf: Whilst most of the hype lies with the legendary Supertubes just off Dolphin Beach, many are surprised to learn that Dolphin Beach has perhaps the best beginner surf beaches South Africa offers, with slow walling left and right green walls that are the perfect canvas to get a grip of the basics.

Best Time To Go: April to September.

View Accommodation & Surf Packages In Dolphin Beach


South Africa's diverse scenery and landscapes are the perfect back drop to enjoy other activities away from the salt, in between surf sessions you can try bungee jumping, rock climbing, sky diving, hiking, cycling and many others.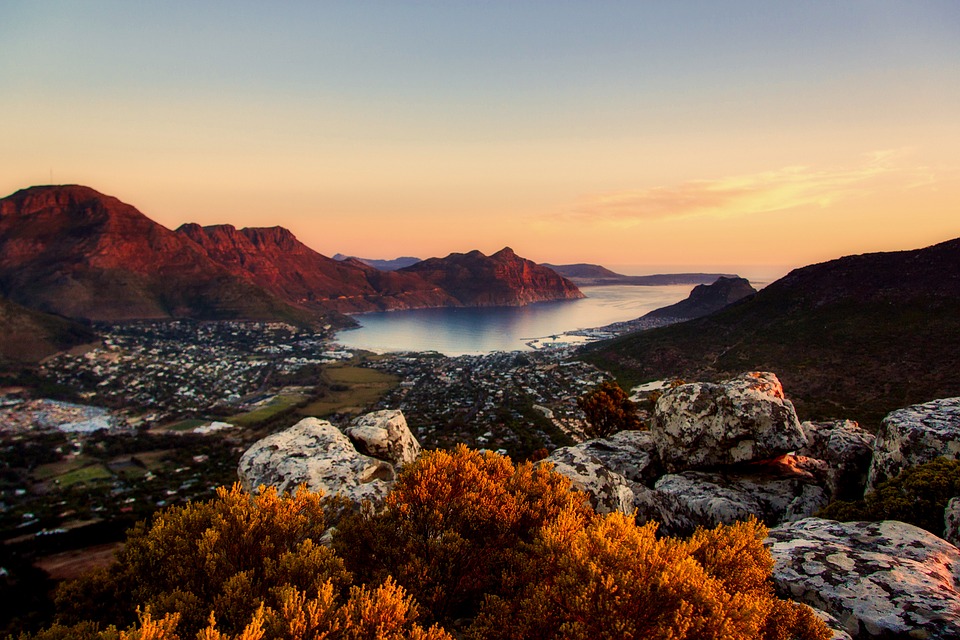 South Africa has many fantastic sights and excursions to enjoy in between making the most out of South Africa's great waves, from sampling delicious red and whites in the Cape Winelands, exploring the forests along the Garden Route and hiking the mountain ranges of Cederberg and Swartberg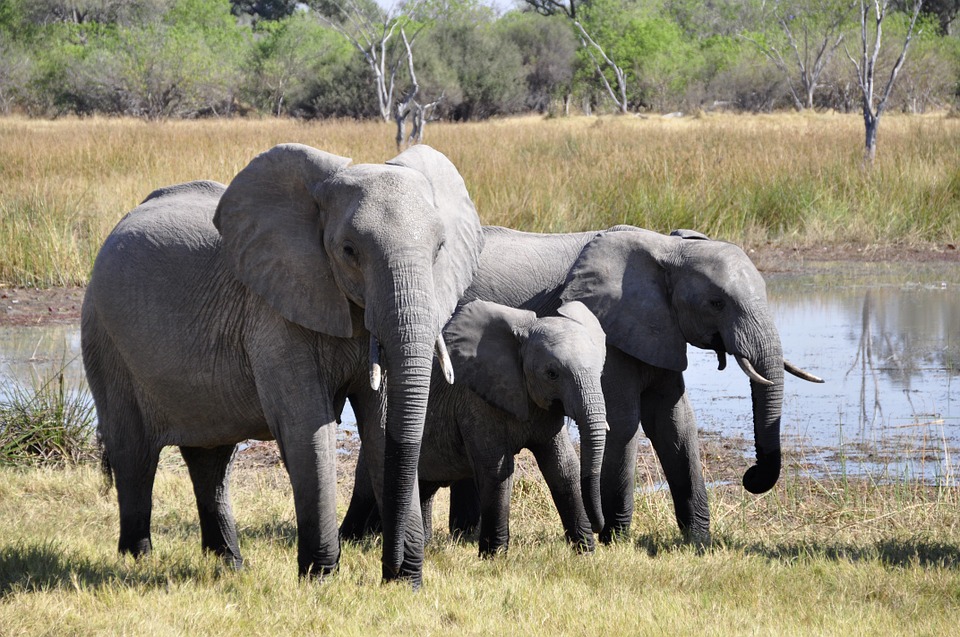 One of the biggest attractions to South Africa is the wildlife and is something you should definitely experience whilst you are there. South Africa is arguably the best safari destination in the world, offering the 'Big Five'; lion, leopard, buffalo, elephant and rhino and many others in accessible parks and reserves. You can drive right into the epic wilderness at Kruger, Kgalagadi and other parks, or join khaki-clad rangers on guided drives and walks.


North Beach Image Courtesy Of roomsforafrica.com

Coffee Bay Image Courtesy Of tickettoridegroup.com