Costa Rica has over 1,200km of coastline, and approximately 300 beaches so writing a piece about the best beginner surf beaches in Costa Rica is never going to be easy nor is everyone going to agree with it!

Costa Rica also has both a Pacific and a Caribbean coastline, both of which receive year round swell. So it wins all the awards for being a surfers paradise and one of the best beginner places in the world to learn how to surf.
The country has some of the most friendly people and is often voted the happiest place in the world. So if you haven't been before its time to start planning a Costa Rica surf holiday.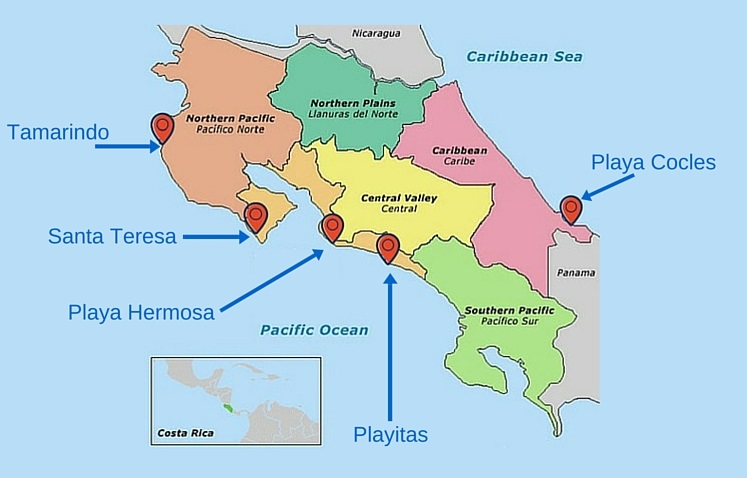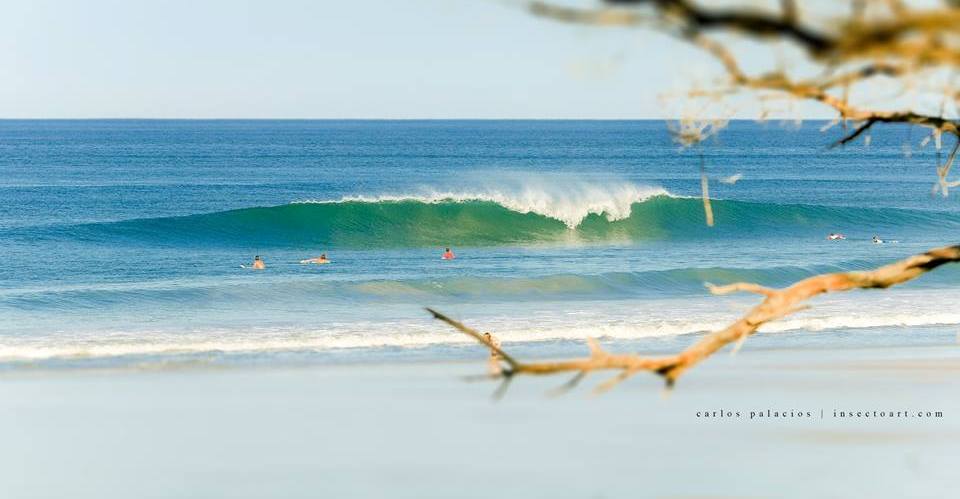 Pic: Carlos Palacios

- Town: Great smaller surf town, not over commercialised
- Where: Northern Pacific coastline
- Beach: One of the best beginner surf beaches in Costa Rica. Long, sandy & clear blue water
- Surrounds: beautiful scenery of green jungle meets beach
- Best Time: Best for beginners during December/January
- Weather: Shorts year round. Average Temp 30ºC
- Dry Season: December - April.
- Rainy Season: May-November
The best places to stay and surf Playa Santa Teresa: Selina Surf Club Santa Teresa or La Posada Surf Hostel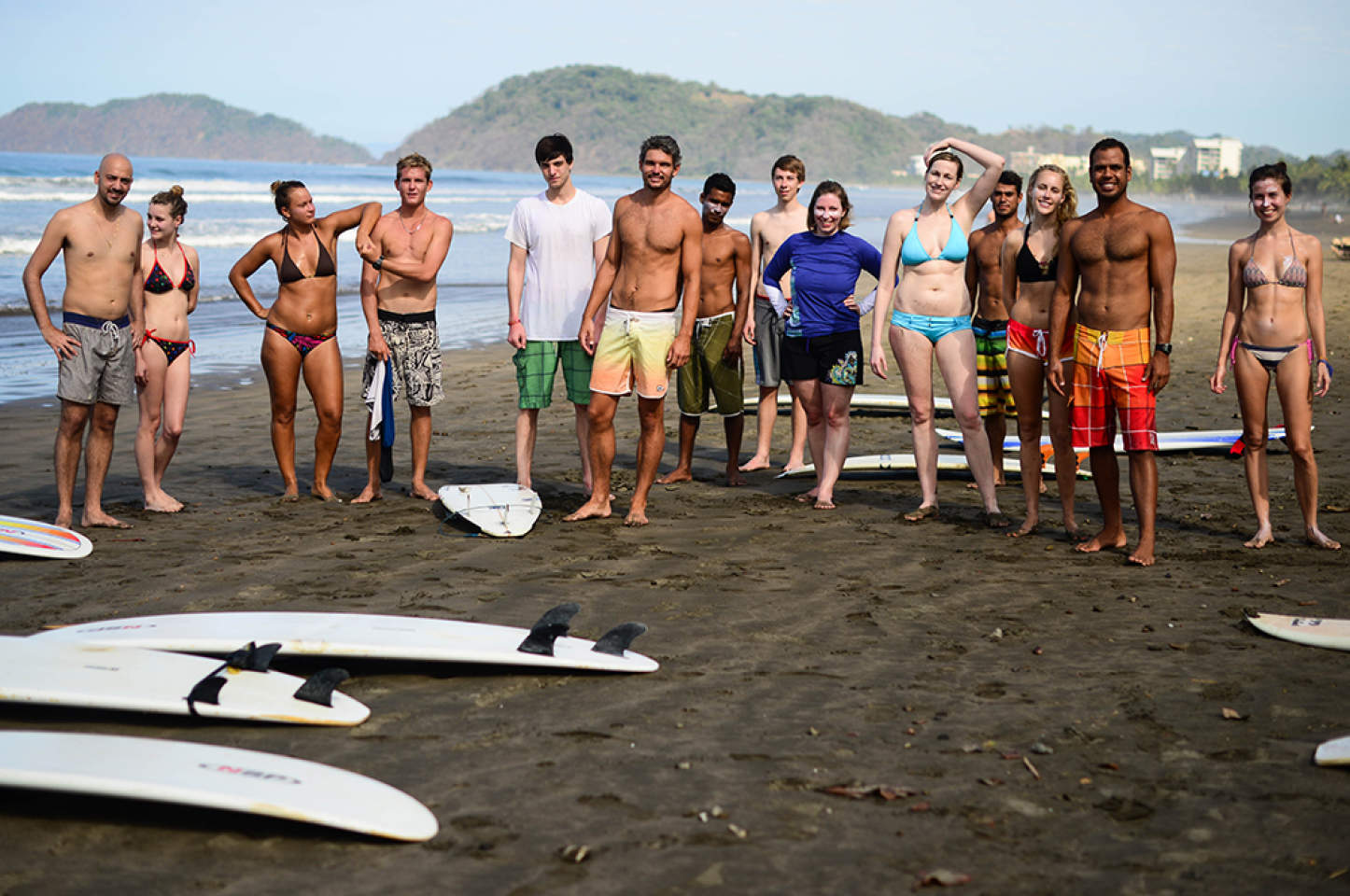 Pic: School of the World

- Town: Chilled out surf town based around a 10km long stretch of grey sandy
- Where: Central Pacific coastline - 3km from the Costa Rica's biggest surf town Jaco
- Beach: A long beach with plenty of different peaks to have to yourself
- Surrounds: Means 'beautiful' in Spanish and lives up to its name.
- Best Time: Year round very reliable, there is always a wave to surf
- Weather: Shorts year round. Average Temp 30ºC
- Dry Season: December - April.
- Rainy Season: May-November

The best place to stay and surf Playa Hermosa: Surf Synergy Academy & Resort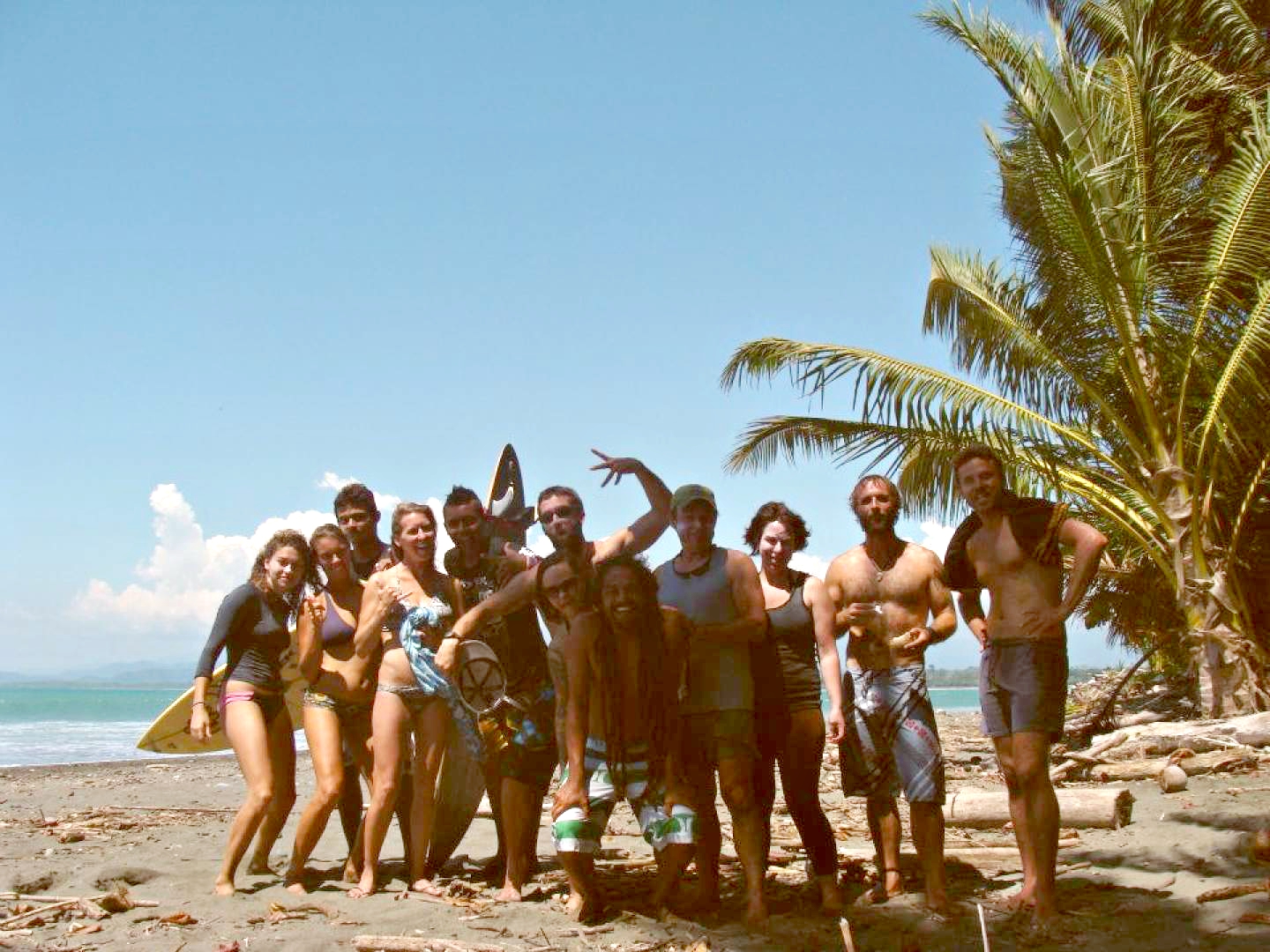 - Town: In Puerto Viejo, a lively surf & reggae Caribbean town
- Where: Southern Carribean coastline
- Beach: 1.5km mellow white sandy beginners beach in Costa Rica's Caribbean coast
- Surrounds: Jungle, turquoise seas and banana plantations
- Best Time: Year round but Jan to April best
- Weather: Shorts year round. Average Temp 30ºC
- Dry Season: Feb - April , Sept-Oct
- Rainy Season: Nov-Jan, May-Aug
The best place to stay and surf Playa Cocles: Selina Surf Club Puerto Viejo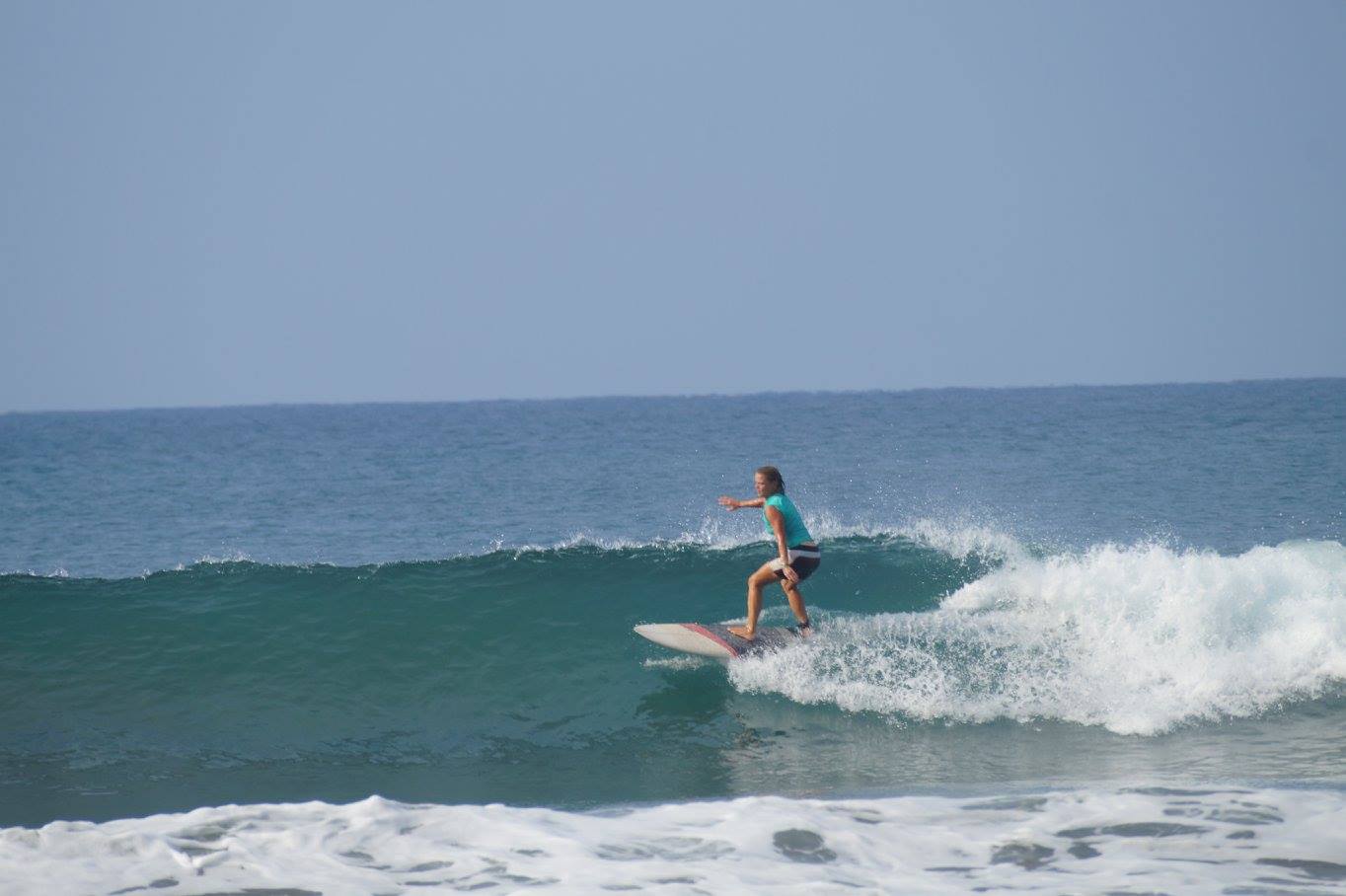 Pic: Manuel Antonio Surf School

- Town: Located in beautiful Manuel Antonio.
- Where: Northern Pacific coastline
- Beach: Fairly empty lineup with friendly locals
- Surrounds: White sandy beaches & rainforest (National Park)
- Best Time: Best for beginners is March to October
- Weather: Shorts year round. Average Temp 30ºC
- Dry Season: December - April.
- Rainy Season: May-November

The best place to stay and surf Playitas: Hermosa Beach House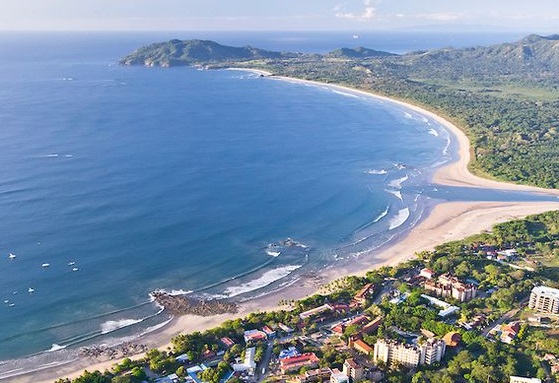 - Town: One of Costa Rica's most popular & lively surf town
- Where: Northern Pacific coastline
- Beach: Long Beginner friendly gold sandy surf beach
- Type: Perfect fast breaking right-hand waves for advanced beginners
- Best Time: December/January is the best time for beginners
- Weather: Shorts year round. Average Temp 30ºC
- Dry Season: December - April.
- Rainy Season: May-November

The best place to stay and surf Playa Tamarindo: Sugar's Monkey