We are getting excited to watch the launch of the ASP's women's world surf tour next month at the
Roxy Pro Gold Coast
, with 10 events this year and 17 of the world's best surfers competing… it's going to be great. So the question is- who is going to dominate and claim the world title in 2014? Here are our top 5 female pro surfers to watch as they make their bid for the title: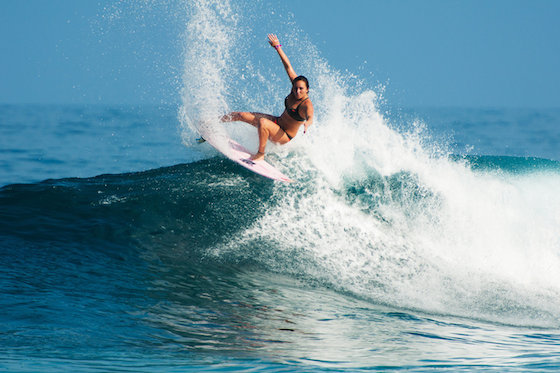 Carissa is a force to be reckoned with. She is the reigning world champion and also won the title in 2011 when she was the youngest surfer to win the award at only 19 years old. Watch out for her powerful moves and easy style in the water.
2- Tyler Wright, Australia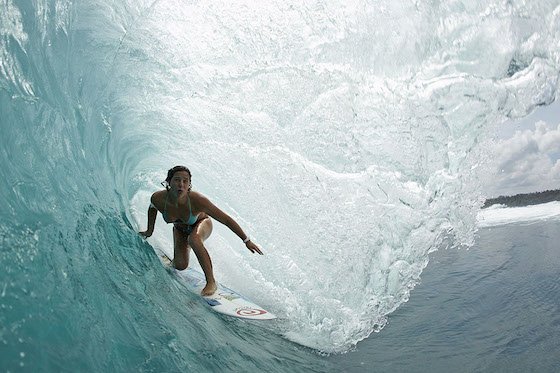 If there was anyone who could give Carissa Moore a run for the world title, it would be Tyler Wright (Owen Wright's younger sister). She was brilliant on tour last year, winning at the Roxy Pro Gold Coast, and at the Rio Women's Pro, and finished a stylist 2nd to Carissa.
3- Stephanie Gilmore, Australia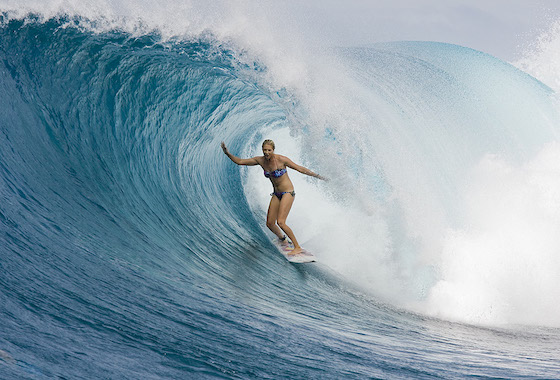 When looking at recent champions Stephanie Gilmore's name jumps to the top of the list… she's won the world title 5 times: 2007, 2008, 2009, 2010, and 2012. She has always been an amazing surfer since coming on tour in 2007 and winning the world title, and will be gunning for the top spot again this year.
4- Sally Fitzgibbons, Australia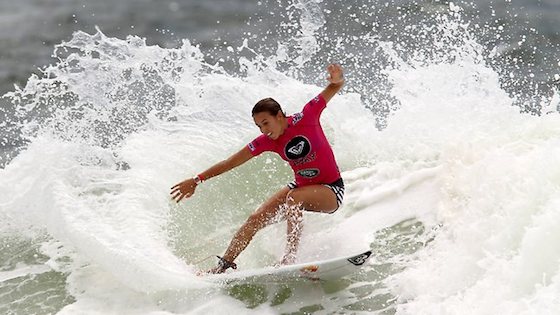 Having finished 2013 third in the rankings and also winning the Roxy Pro France last September, Sally is in great form to do well this year. She came a close second place in the world rankings back in 2011, so we know she has the potential to be a champion. Definitely one to watch.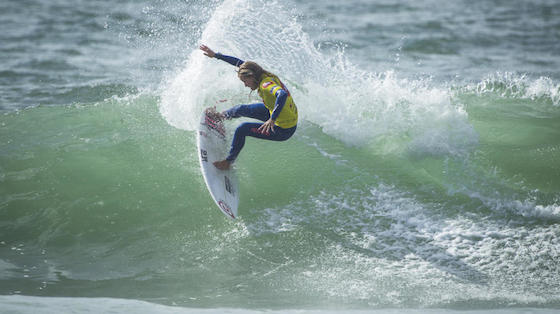 After all the Aussies and the Hawaiians on tour it's about time we saw Europe represented. Keep an eye out for Europe's best female surfer- Pauline Ado from Hendaye in the beautiful Basque region of France. She finished 9th in the world last year, and has yet to win her first WCT event… so she's going to be hungry for a win.