There is something very special about the waters surrounding Ireland and the UK; it's freezing for the majority of the year, it's big, unpredictable and wild during the dark winter months and is surrounded by some of the most jaw-dropping scenery you can imagine.

For those who brave the cold water here know all too well the world-class waves that are found here, from peeling point breaks, a-frame beach break barrels, hollow reef breaks and even big wave spots, the UK and Ireland is a surf holiday location that has it all!

For those looking to venture to these isles for a UK surf holiday should check out the ten waves listed below, so you can make the most of your escape and seek out the best waves the UK and Ireland have to offer.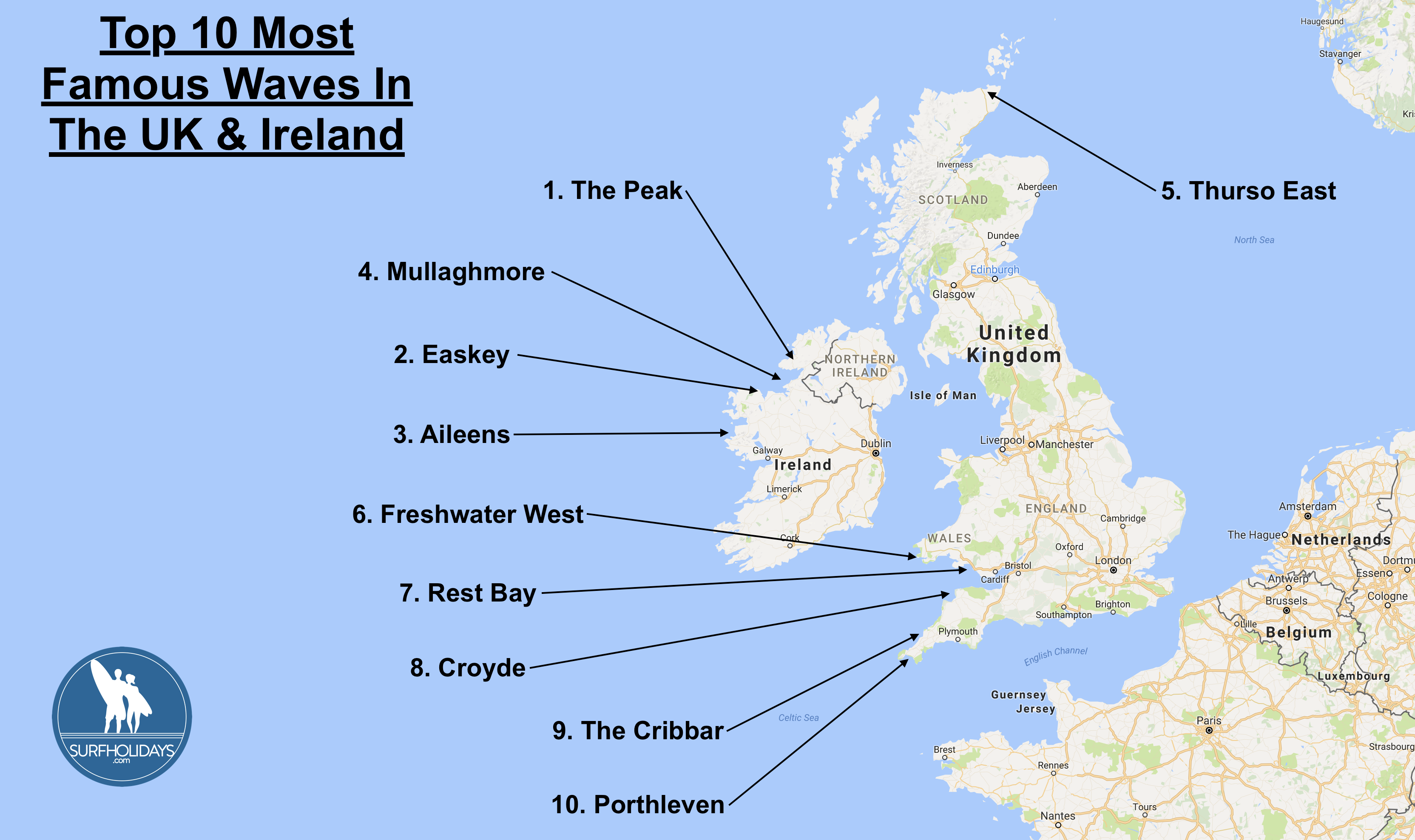 1. The Peak, Bundoran, Ireland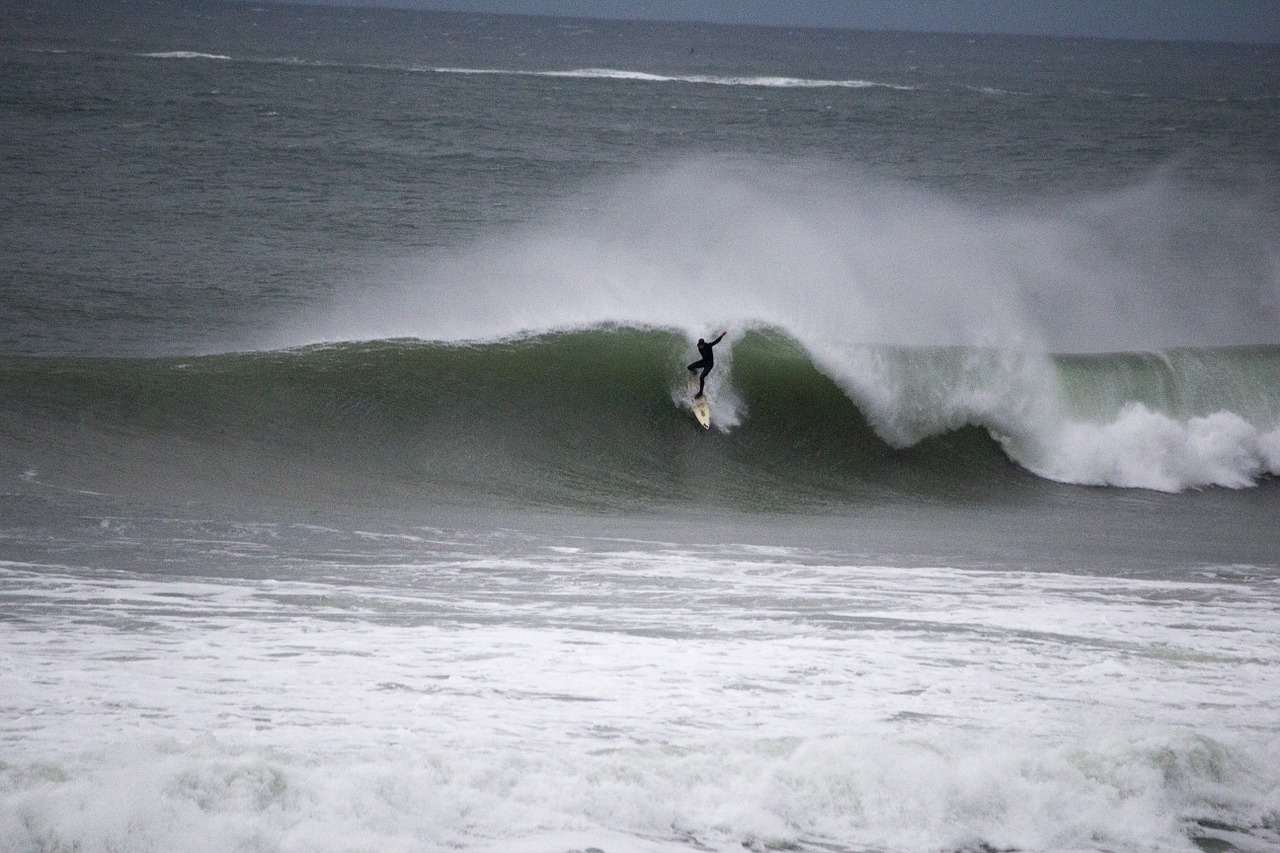 This barreling left-hander wave is one of the focal points of Irish surfing. The Peak breaks over a slab of rock, creating a steep takeoff with a harsh wipe-out if you get it wrong.

Town: Bundoran
Where: County Donegal, Ireland
The Area: Popular seaside resort, the area is an ideal place to spend a weekend or a week long surf trip, enjoying the traditional music in the Irish bars and restaurants in town, and learning how to surf the many waves on offer.
Beach: Beautiful curved beach with golden sands surrounded by the greenest of fields. Great seaside amenities close by.
Type: A-frame reef break that can be world-class when the conditions align, with the left normally more powerful and hollow. When it's less than 6 feet it only works with low tide and the left is faster, longer and barrelling, whereas the right is shorter and can pinch at the end.
Best Time: September - March
Weather: 4 - 24°C
The Best Place to Stay & Surf The Peak: Bundoran Surf Lodge
2. Easkey, Easkey, Ireland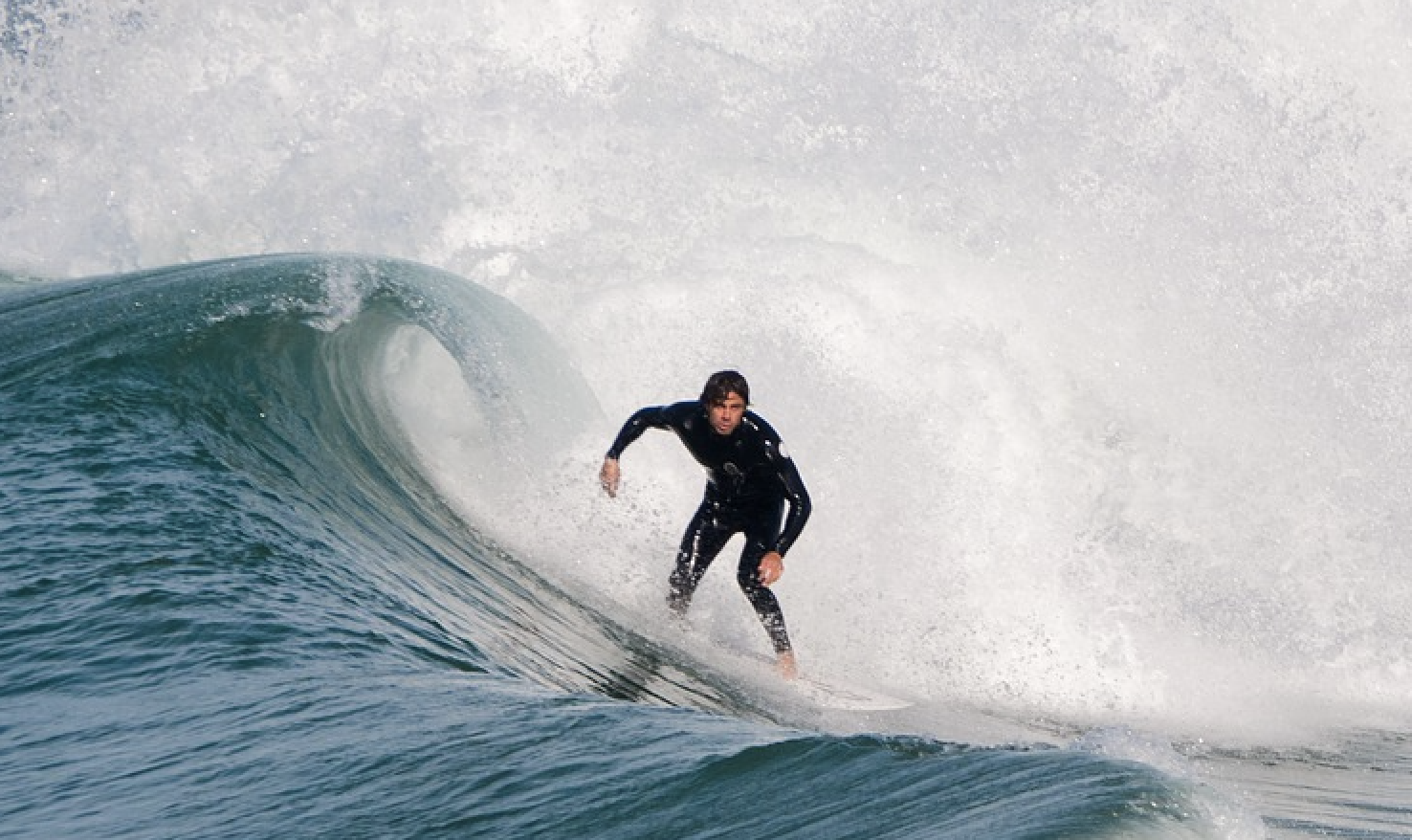 Some places have all the luck. The town of Easkey is the base for the Irish Surfing Association, and the reason they chose this town lies in not one, but two amazing reef breaks... the left next to the river mouth and one going right near the castle.

Town: Easkey
Where: County Sligo, Ireland
The Area: The scenery in Co. Sligo is unrivalled on the north west coast no matter what the weather. Climb the dunes for a better view, or better yet, climb Knocknarea or Benbulben, Sligo's very own Table Mountain.
Beach: The area makes it seem like you've stepped back in time, with a church ruin on the shore and snow-capped mountains framing the lineup, this beautiful beach is steeped in Gaelic history.
Type: Left and right reef break walls that peel perfectly along the flat bottomed reef, giving you plenty of opportunities to pull in or carve up the shoulders.
Best Time: September - March
Weather: 4 - 23°C



3. Aileens, Lahinch, Ireland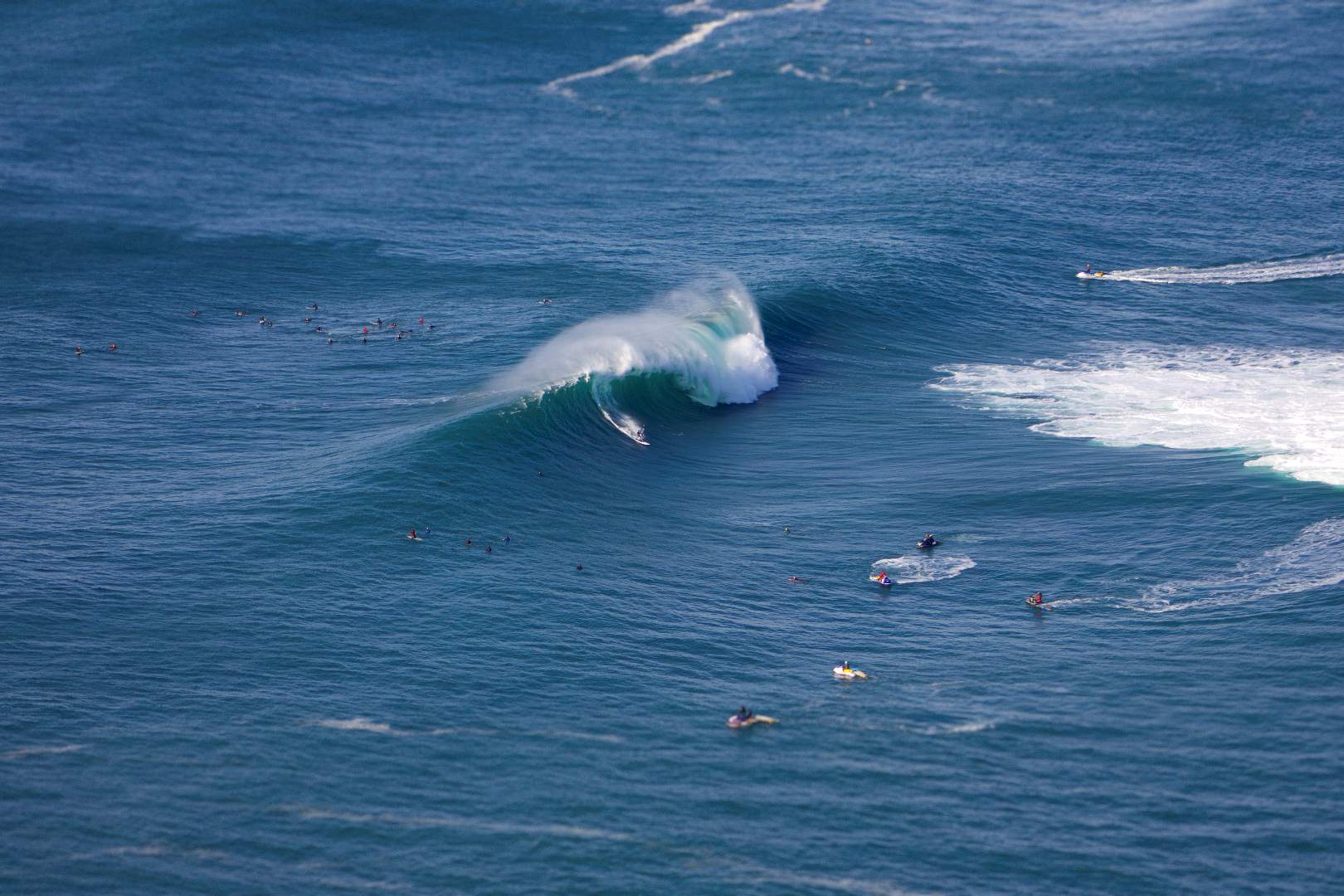 Lahinch is a busy resort village beside a long, sandy beach backed by dunes and gained a reputation for being the home of tow surfing in Ireland. Aileens is the crown jewel of this wave rich area.

Town: Lahinch
Where: County Clare, Ireland
The Area: Lahinch has become Ireland's main surf town over the past decade. With its traditional Irish pubs and numerous surf shops, the town has a great buzz about it that is hard to experience elsewhere in Ireland.
Beach: Aileens is found at the foot of the wondrous Cliffs of Moher, whilst not a beach as such, it offers some of the most breathtaking views you can experience in this country.
Type: Along with Mullaghmore, Aileens is Ireland's premier big wave spot, producing gigantic right-hand slabs that rifle along the reef for up to 150m.
Best Time: November - Ferbruary
Weather: 4 - 23°C
The Best Place to Stay & Surf Aileens: The Links #22
4. Mullghmore, County Sligo, Ireland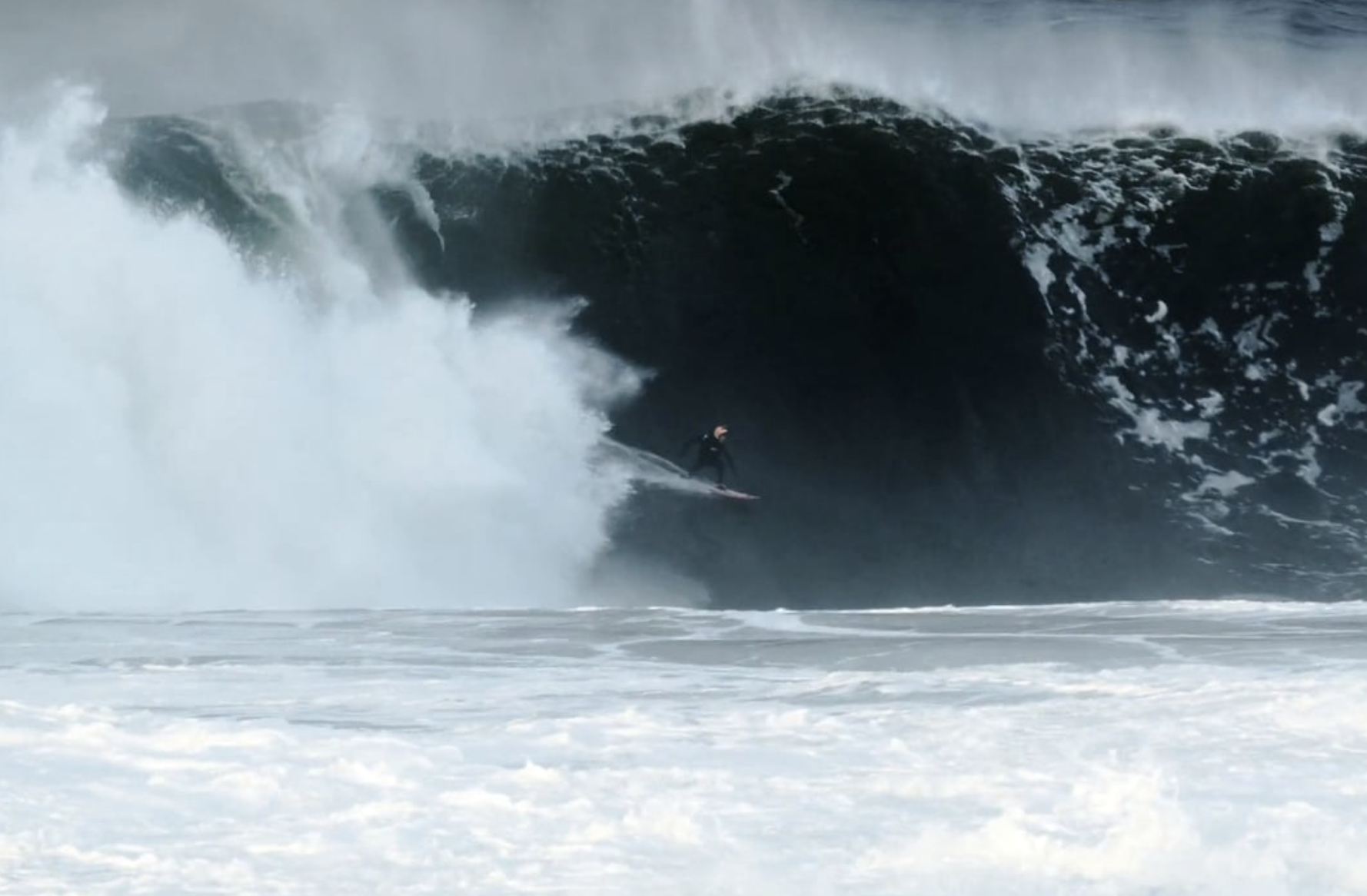 Mullaghmore is quickly becoming known as one of the world's prime big-wave surf destinations. Capable of holding the biggest swells the Atlantic has to offer, this wave is for only the most experienced surfers. It is located a few kilometers from one of Ireland's most popular surf towns Bundoran, and is the scariest wave on our list of the top 10 most famous waves in the UK and Ireland.

Town: Mullaghmore
Where: County Sligo, Ireland
The Area: The area is home to amazing scenery, including the beautiful Classiebawn Castle and the often snow-capped Benbulben Mountain. If you ever find yourself in the Northwest of Ireland, Mullaghmore is a must see!
Beach: The wave breaks about 100m off the headland and so can be watched from the comfort of your car with the air conditioning on full heat for those cold winter mornings.
Type: The surf at Mulaghmore is a long, fast and hollow left hander which slam onto a ledge of unforgiving reef. High tide and waves of sufficient size are necessary for the waves to break out from the rock. Mullaghmore starts breaking at about 10ft and can hold waves of up to 50ft and beyond.
Best Time: November - February
Weather: 2 - 23°C





5. Thurso East, Thurso, Scotland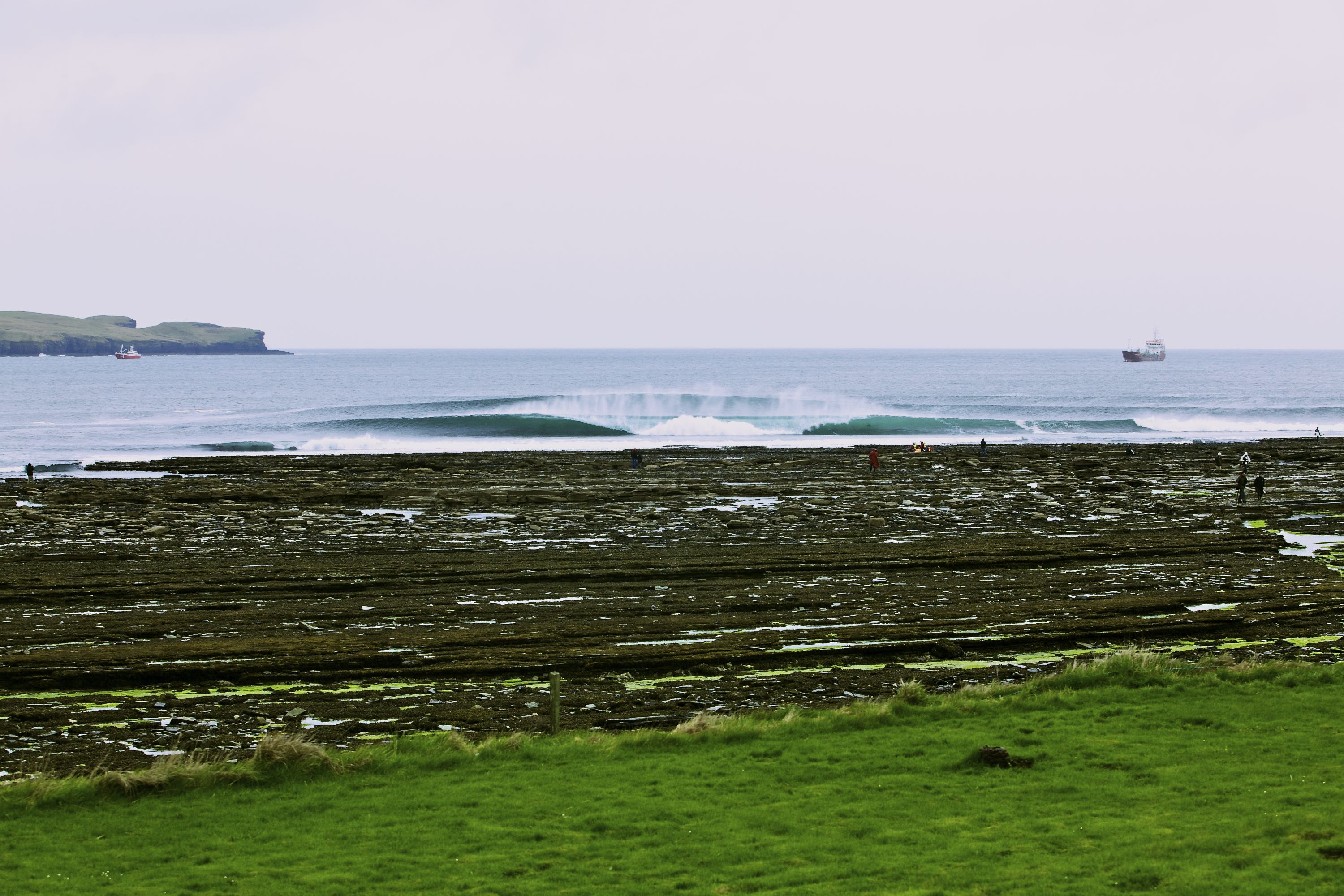 Thurso East is a beautiful and long right-hander that on its good days, produces some of the best right-hand walls that wouldn't look out of place in The Maldives if it wasn't for the neoprene the surfers are rocking. This reef break consistently offers powerful leg-burning rides, ancient scenery and, of course, cold waters of 7°C during the winter months. While this is the only Scottish wave on our list of the top 10 most famous waves in the UK and Ireland, there are many world-class waves around the area, but the locals wouldn't be too pleased if we listed them!

Town: Thurso
Where: Caithness, Highlands, Scotland
The Area: There's plenty to see and do in and around the beautiful town of Thurso. The town is a hive of lovely traditional shops, cafes, bars and restaurants and gorgeous natural landscapes.
Beach: It's overlooked by the remains of Thurso Castle.
Type: This right point break is known as the best wave in the north of Scotland and possibly all of the northern coasts. Thurso East is a world-class wave and has been described as a mix between a long section of Jeffreys Bay and Nias if you were dressed in head-to-toe rubber!
Best Time: August - April
Weather: -5 - 21°C





6. Freshwater West, Pembrokeshire, Wales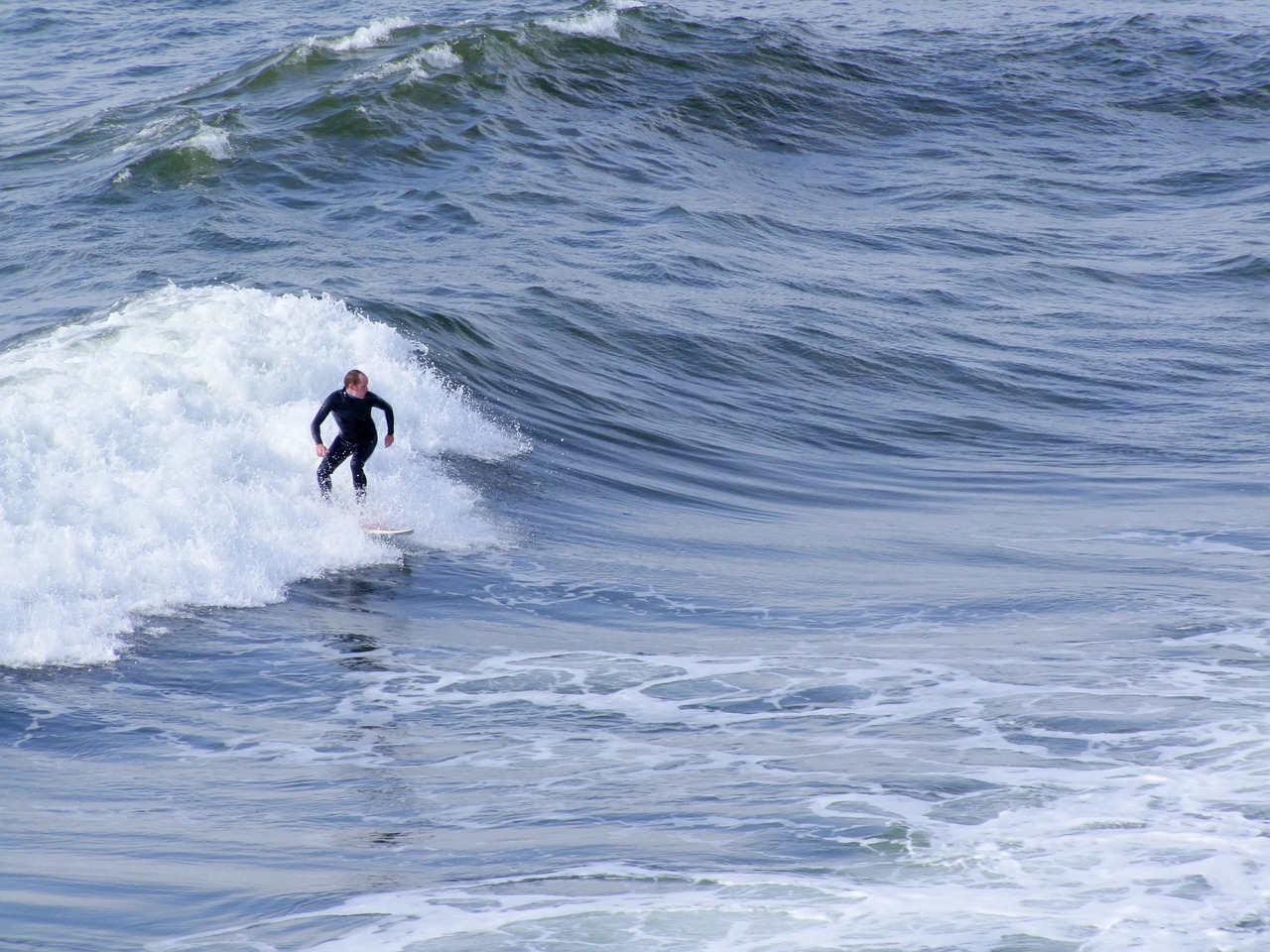 The most consistent spot in Wales and site of the Welsh nationals. Freshwater West is a huge beach with peaks dotted all along its length; this allows you to find a wall to yourself, permitting you to progress at a faster rate as you can catch more waves! The main beach produces the more powerful peaks which will appeal to the beginner surfer ready to take their skill level up a notch, while the smaller coves towards the south end of the beach provide some smaller walls that are perfect for that first time in the salt.

Town: Castlemartin
Where: Pembrokeshire, Wales
The Area: Stunning area of natural beauty that is surrounded by medieval ruins, lush green pastures and forbidding cliff faces.
Beach: Rolling dunes taper down to the beach where you will find golden sands, rocky outcrops and great waves.
Type: Beach break peaks that offer left and rights for all levels of surfer, packs more power and barrels at low tide.
Best Time: April - October
Weather: 6 - 25°C



7. Rest Bay, Porthcawl, Wales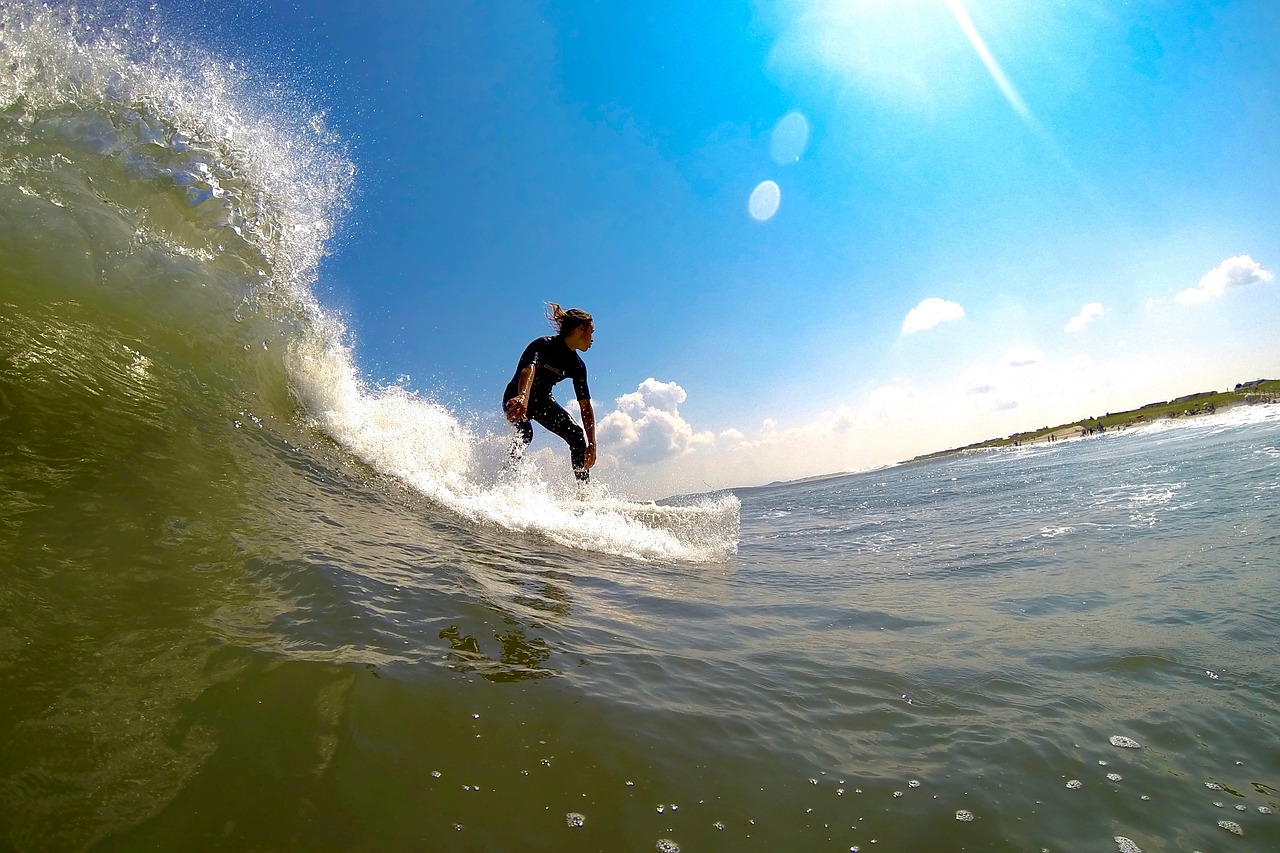 Lying west of Porthcawl is the sandy beach break of Rest Bay. The break offers good lefts and rights that run for up to 100m when the conditions allow. Restbay is good for all abilities and is a haven for people looking to surf for the first time.

Town: Porthcawl
Where: Bridgend, Wales
The Area: Porthcawl is an extremely popular holiday destination as it's steeped in history, has beautiful and varied landscapes and great facilities that have everything you need on a Wales surf trip.
Beach: Rest Bay is a golden beach that is backed by The Royal Porthcawl Golf Club, cliff faces and tidal pools.
Type: Works at all stages of the tide, producing easy to manage walls that are perfect for all abilities of surfer. A good left can break at the south end of the bay on mid tide.
Best Time: September - April
Weather: 6 - 25°C



8. Croyde Bay, Devon, England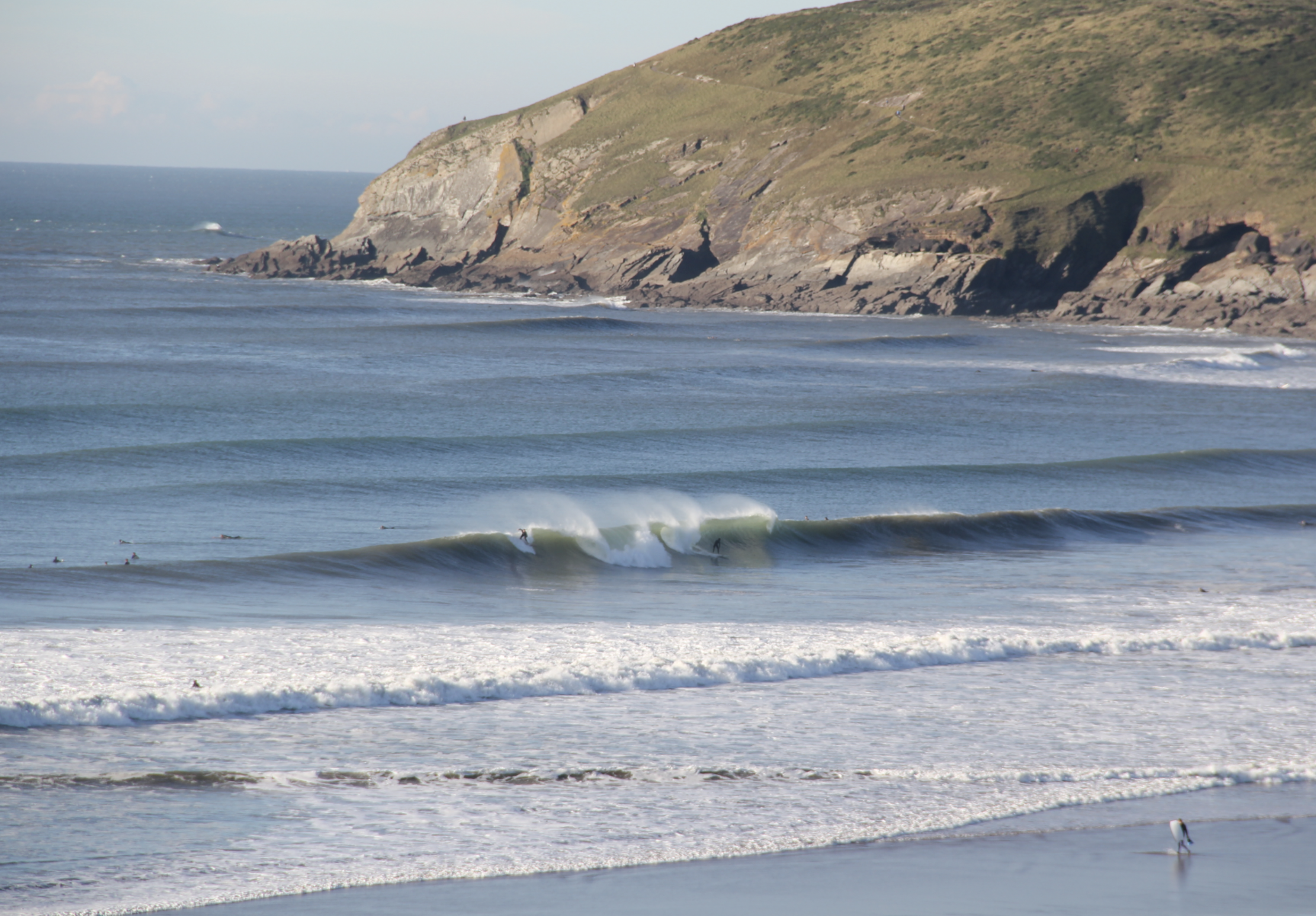 Croyde produces some of the best beach break barrels that you will find on a UK surf camp, with the beach notorious for dishing out Hossegor-esque, a-frame peaks on low tide.

Town: Croyde
Where: North Devon, England
The Area: Picture post card area with green rolling hills, dramatic coastal cliffs and cute thatched cottages.
Beach: Small bay framed by a dune system and rocky out crops, a very popular beach with tourists and locals, and home of some of the finest sunsets you can lay your eyes on.
Type: Croyde has it all really, beach break peaks, a reef set up at the northern end, an outer bombie known as Oyster Falls and a long right-hand point break known as Downend. But what Croyde is famous for is it's a-frame low tide barrels that break in waist depth of water.
Best Time: August - April
Weather: 6 - 27°C



9. The Cribbar, Cornwall, England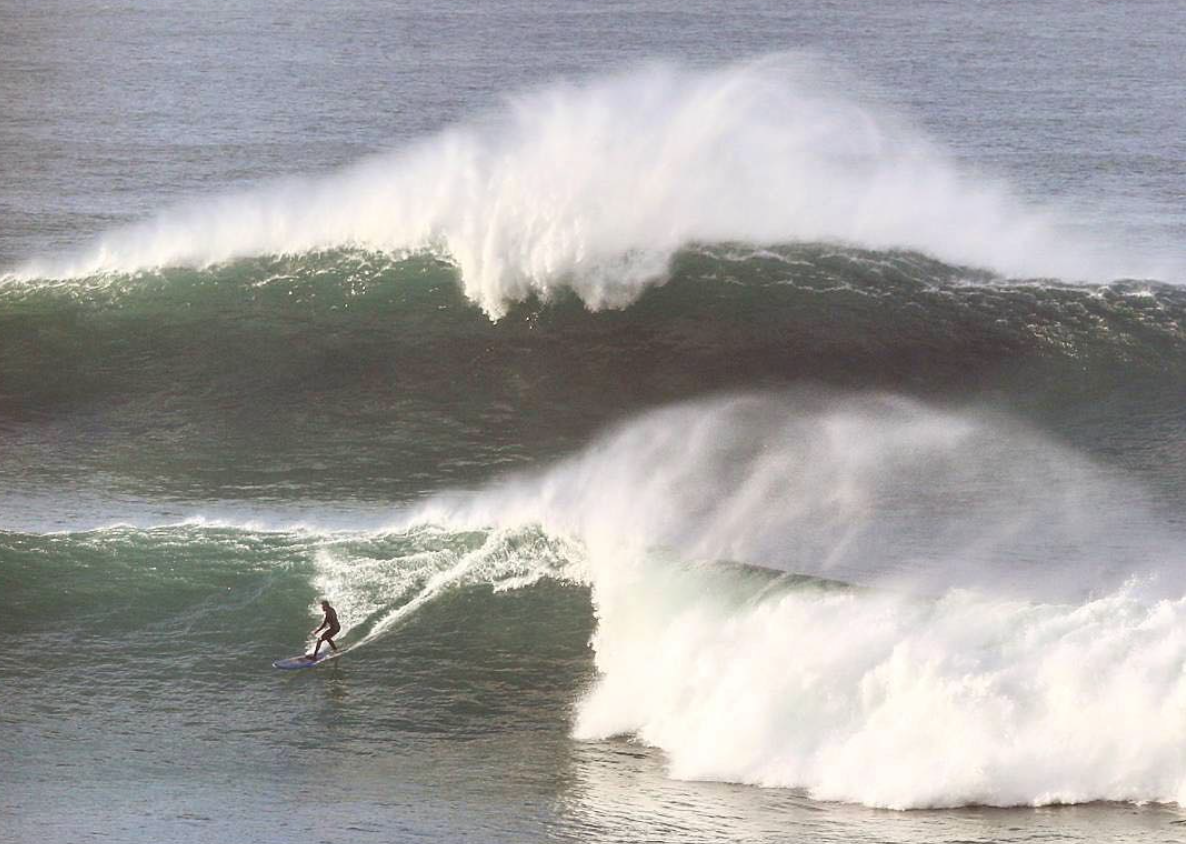 England's premier big wave spot is known as 'The Cribbar' and can be found at the northern end of Fistral, off the end of the headland. It is a true big wave spot that can hold up to 5x overhead.

Town: Newquay
Where: Northern Cornwall, England
The Area: Newquay itself is an extremely popular seaside holiday destination for residents of the UK and is also labelled as the home of British surfing.
Beach: Fistral is the closest beach, just a hundred metres or so back down the path from the headland. Fistral is the home of the WQS Boardmaster event and a beautiful beach to spend the day, making use of the beachside amenities.
Type: Big wave spot that rears up out of deep water offering a Mavericks-esque style take off, before walling up and tapering out towards the shoulder.
Best Time: November - March
Weather: 6 - 27°C




10. Porthleven, Cornwall, England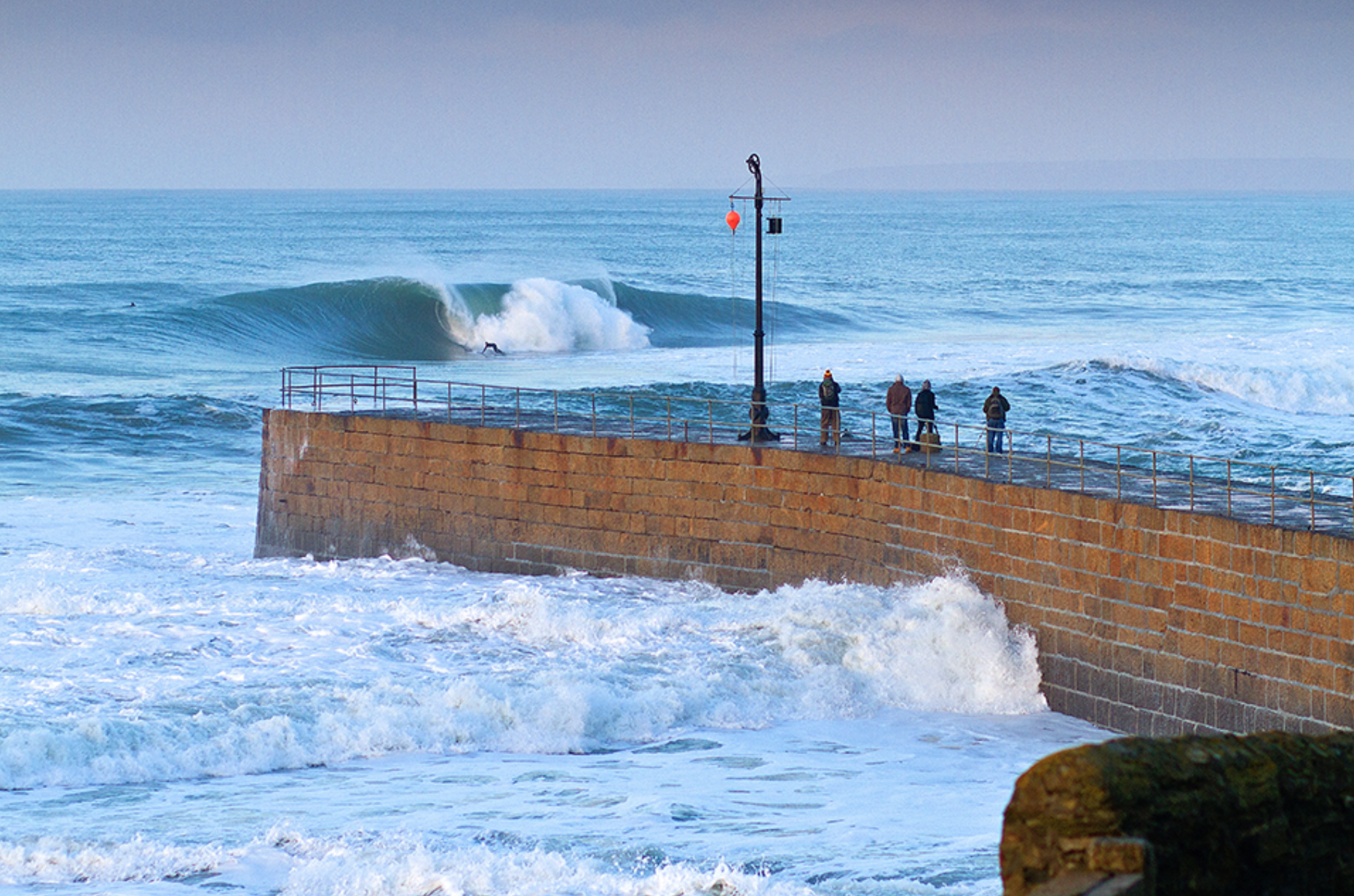 Many consider Porthleven to e the best wave in the UK and when the wind, swell and weather line up, it's hard to argue. It's mainly a right-hander that rifles along the granite bottom, but a good left can split the peak on the right swell and direction.

Town: Porthleven
Where: West Cornwall, England
The Area: Porthleven is a beautiful harbour village situated in a designated AONB; the landscape is unspoilt, rugged and best explored on foot on your Cornwall surf holiday.
Beach: Consisting of three miles of sand and steeply shelving shingle, Porthleven beach is next to the granite pier that extends out to the reef break.
Type: Top to bottom barreling reef break that can peel for up to 100m, this is one wave that you must surf in your lifetime.
Best Time: September - March
Weather: 6 - 27°C