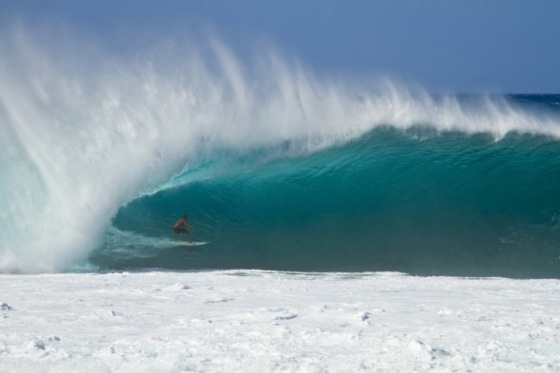 Sion Milosky, Pipeline © Joliphotos.com
The surfing world is massively creative. Every year we watch new lines being drawn down a barrel, aerials thrown out in free surf and competitive sessions, and fresh changes to the ASP's world tour. One of the most innovative areas of the sport is often one of the most overlooked- the coverage. However, things are about to change.
Thousands of people wake up each morning to the latest surfing developments through the media source of Surfersvillage. Covering events the world over, Surfersvillage plays a huge part in keeping surfers informed about what matters to the community. So it makes sense that the organization is putting together awards this year to honour the best in the industry.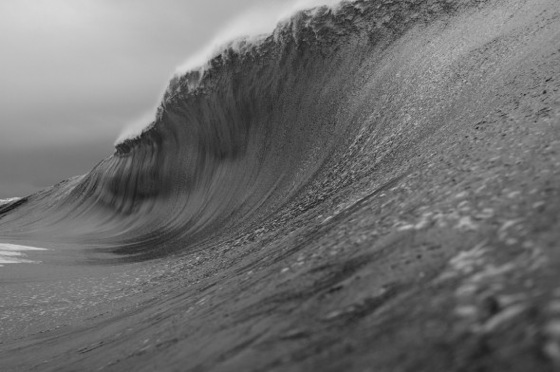 Aileen's © Mikey Smith
Surfersvillage has created the following surf categories:
Journalist of the Year
Photographer of the Year
Film/Video Producer of the Year
Social Media Blog of the Year
Surf Event Webcast of the Year
Surfer of the Year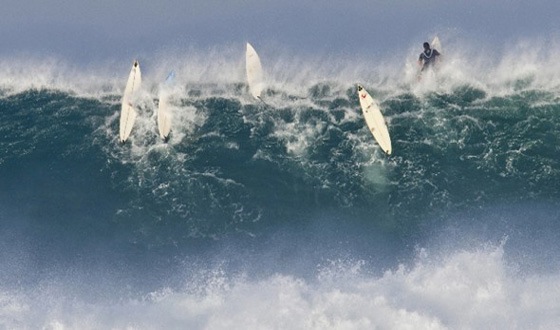 Carnage at Waimea © Mike McGinnis
It is all about recognizing who has really contributed to how we think, learn and discover about our surfing world; plus who is using the new media arts and sciences to take surfing to the masses. It will be interesting to see who is nominated and voted for by the public, and then who will be selected by the actual Surfersvillage judging panel.
To be part of the voting or to submit your work, check out
www.surfersvillageawards.com
to have your say. Then keep an eye out for when things really heat up in Autumn, as the award ceremony is set for October 2011.