Name:
Tiago Pires
Nicknames:
Saca, The Portuguese Tiger
Hometown:
Ericeira, Portugal
Born:
1980
Stance:
Regular
Years on World Tour: 7, 2008-2014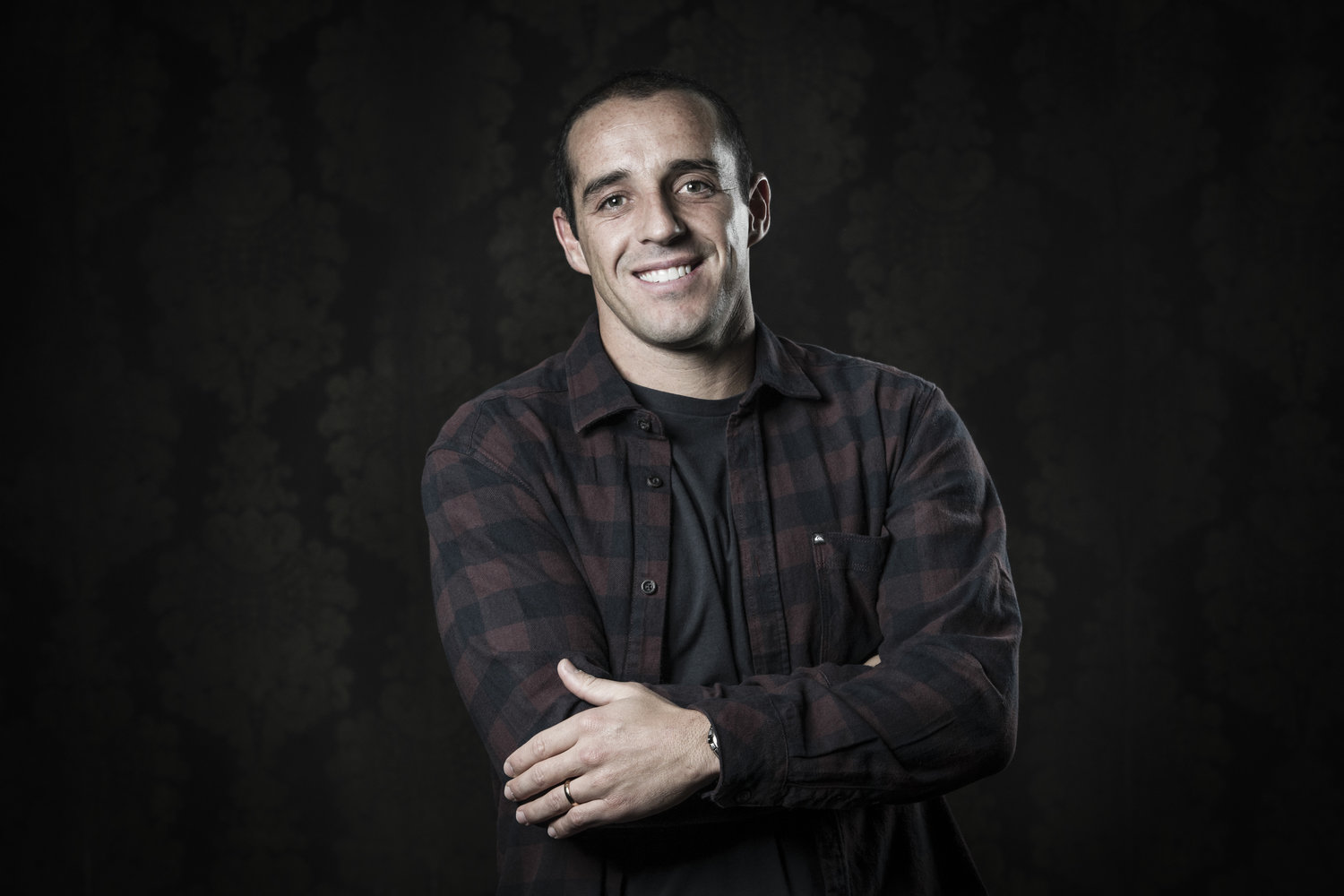 Emergence of Saca
After decades of the Aussies and the Americans monopolizing the competitive surfing circuits, Europe has finally produced some great surfers to dispute their dominance. One serious challenger is the phenomenal Portuguese surfer Tiago Pires.
Tiago "Saca" Pires has risen up the ranks of the World Qualifying Series since 1999, and has just finished his second year in a row on the ASP World Tour. It was through hard work and determination that Pires made history by becoming the first Portuguese surfer to qualify for the ASP's tour.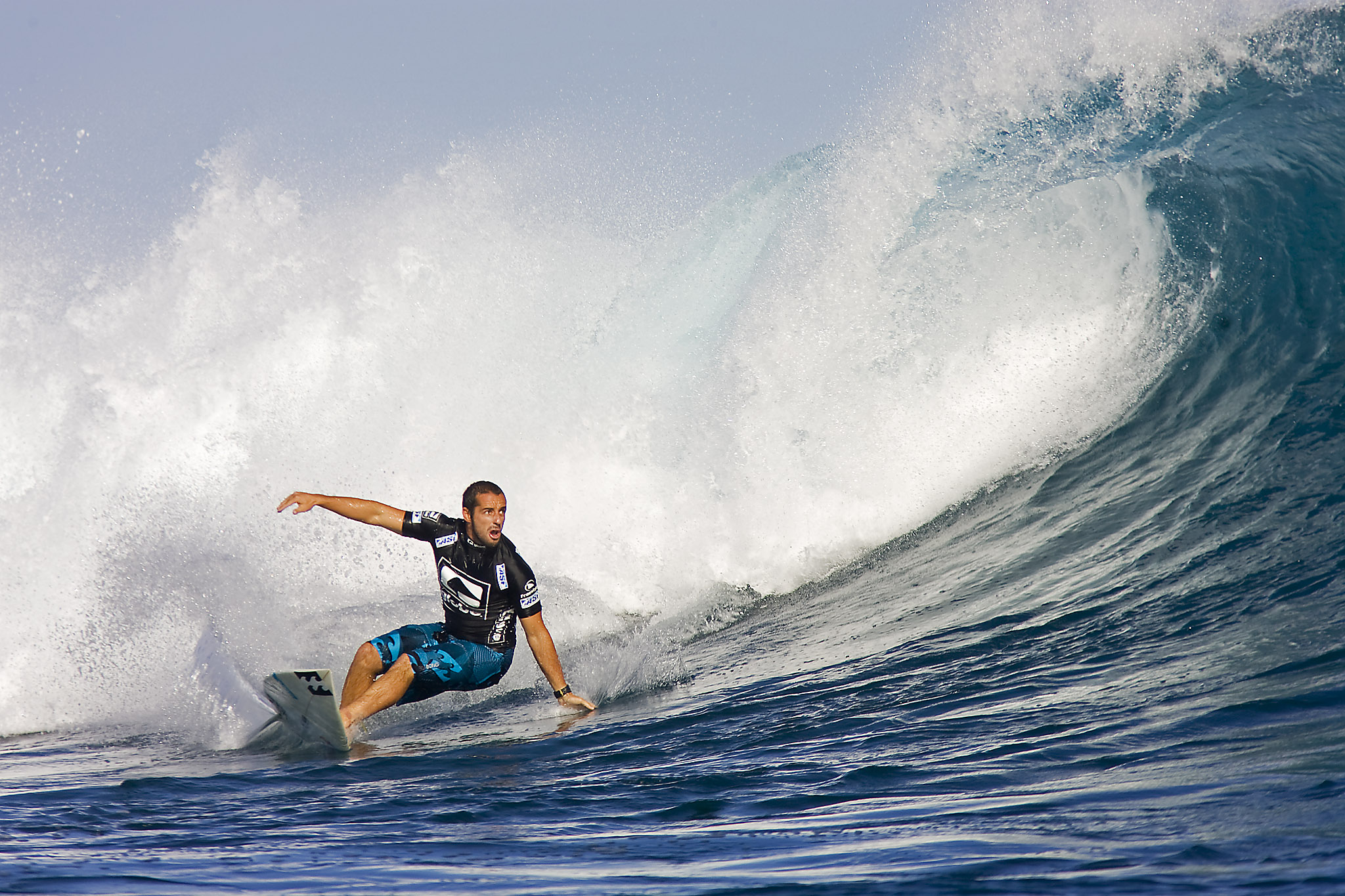 Background
Born in Lisbon, but brought up in the town of Ericeira, Portugal, it is little wonder that Pires is such a great surfer.
Surfing in Ericeira
is an amazing experience with surf that suits beginner level right through to Pro. Inspired to surf by his brother Ricardo, Tiago achieved the title of European Junior Champion in 1999. In the same year he made the surfing world take notice when he was runner up to Hawaiian local Sunny Garcia at Sunset.
However, attaining his place on the ASP dream tour wasn't straight forward. It has taken Pires 8 years of competing in the grind of the WQS to earn his spot. He has received huge support from not only his family, friends and sponsors, but the Portuguese people themselves.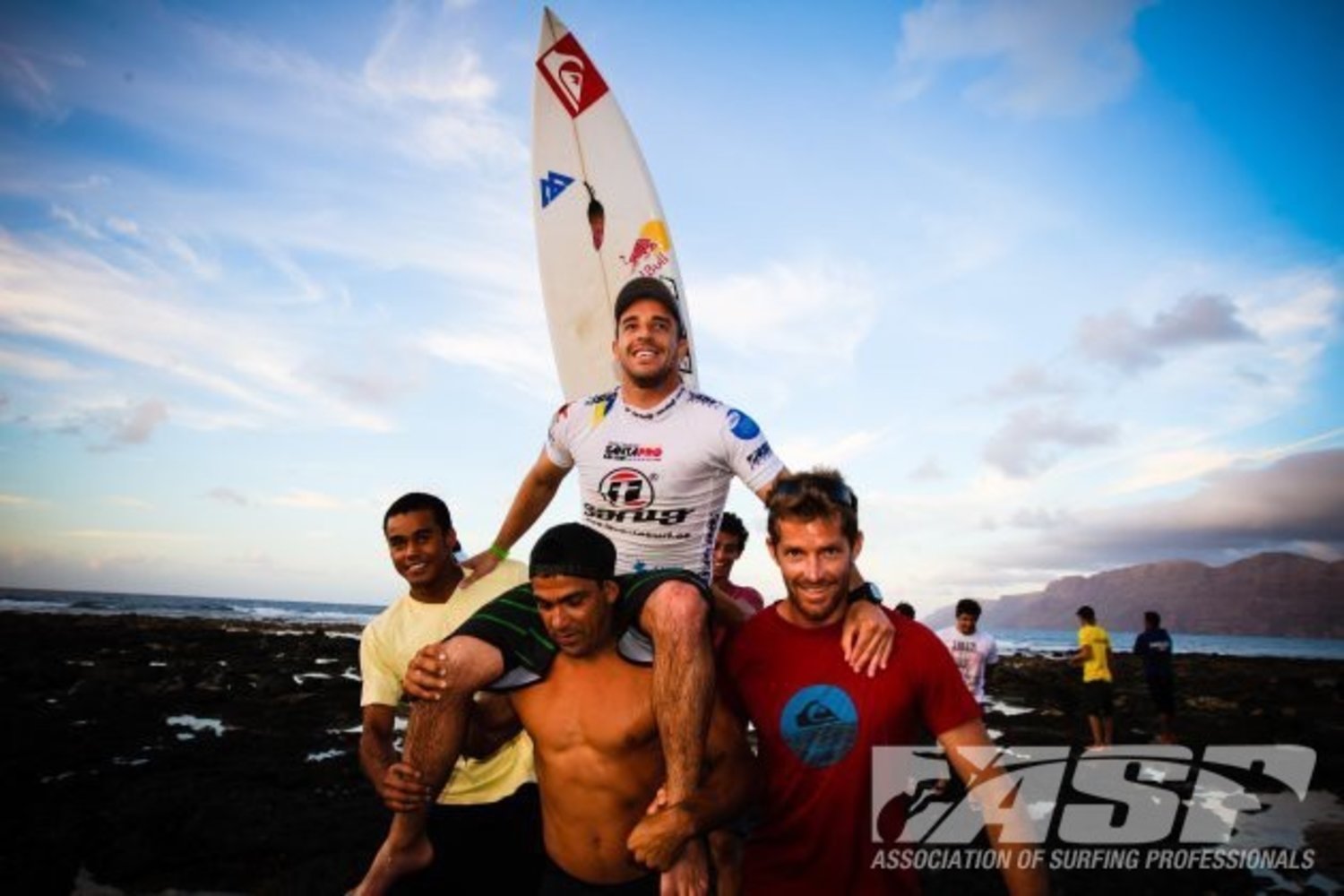 Progression
In Portugal Tiago Pires is a national hero, having inspired a new generation of surfers to get out there. He has even helped bring tow-in surfing to Portuguese shores. Back in 2005, he joined the mainly French Billabong crew in surfing the massive 20ft plus waves at Cascais, Portugal with the help of some jetskis and a whole lot of courage. He was the standout surfer of the day, and brought national attention to not only surfing but the progressive sport of tow-in.
Since his ascension to the World Surf League, Pires has represented the "Euroforce" as they are affectionately known. Jeremy Flores, Miky Picon, Marlon Lipke and Aritz Aranburu were his 2009 European tour buddies, and push him to go even further with his surfing.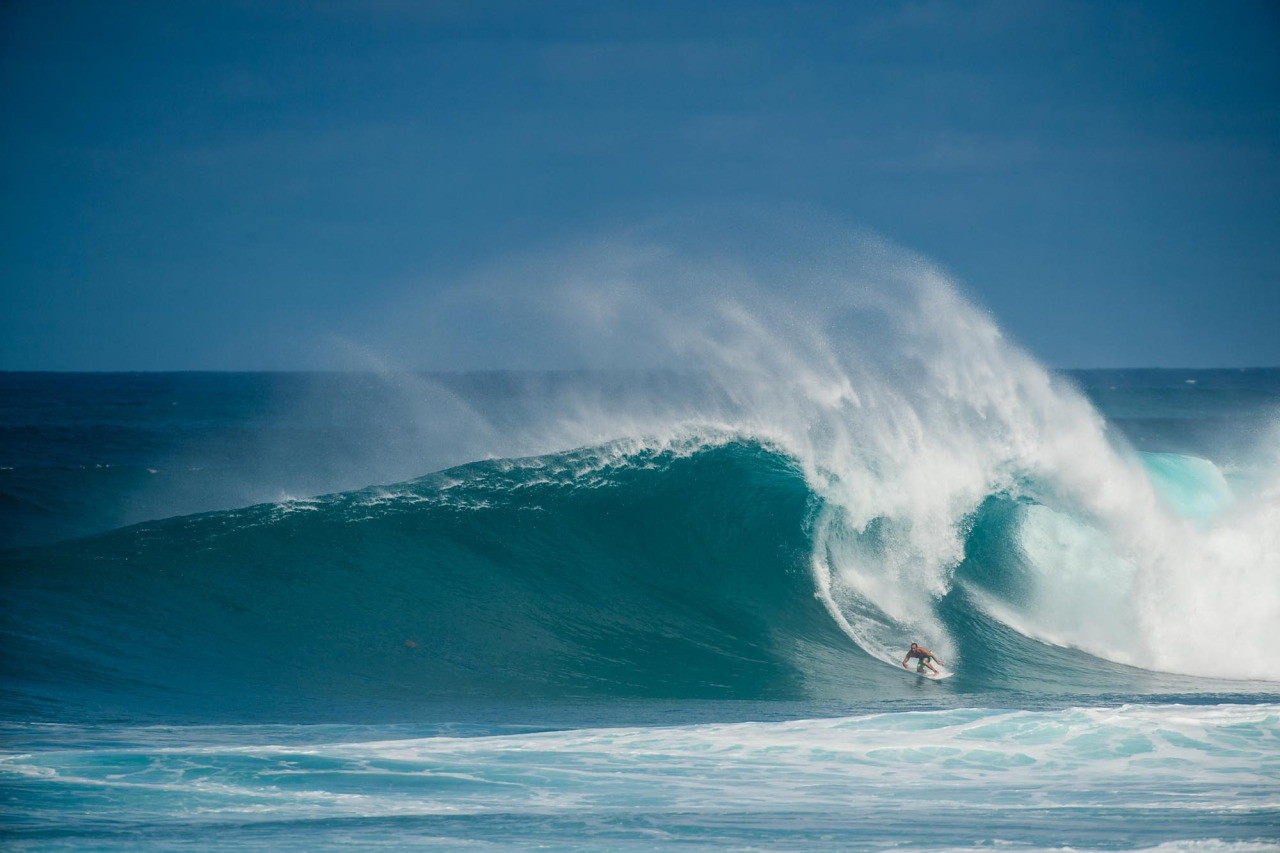 Tiago on the North Shore Hawaii
The World Tour
His highest ranking was in 2010 when he finished 21st. He never achieved a win on the World tour, his biggest results where 3rd at the Rip Curl Search in 2008, 3rd in Hossegor in 2009 and 3rd at the Quiksilver Pro Goldcoast in 2011.
In his 3rd placing in Hossegor in 2009 he defeated World Champion Kelly Slater. In the churning waves of La Graviere, Tiago very bearly made the final, coming in 3rd after Bede Durbidge and contest winner (and machine) Mick Fanning.
As things stand now, Tiago is still appearing in QS events and other surf events, although he is not trying to get back on the World Tour. He is newly married and has just become a father.
Tiago shows Kelly Slater his home town break "Cave" in Ericeira, Portugal: