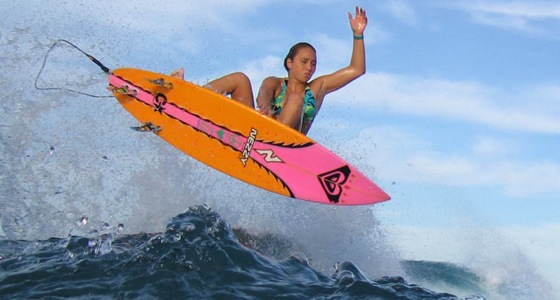 Name:
Carissa Moore
Nicknames: C-Moore, Riss
Born: 27 August 1992 (18 years old)
Hometown: Honolulu, Hawaii, USA
Stance: Regular
Sponsors:
Nike, Red Bull, Target and DaKine.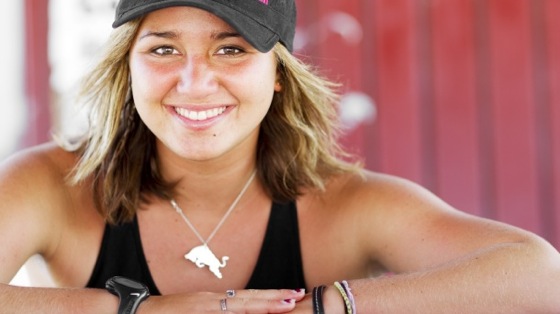 If there has been one surfer to watch this year it has been Hawaiian Carissa Moore. She has been on fire since she joined the ASP's world championship tour last year, and has been burning her way to the top in 2011. She has won 3 out of 5 events so far this year, and is leading the ratings board. So who is this young energetic surfer?
Born and raised in Hawaii, it's little wonder that Carissa is pushing women's surfing into new territory. Inspired by her friend and professional surfer Bethany Hamilton (who lost her arm in a shark accident a few years ago), Carissa has really leapt onto the world surfing scene.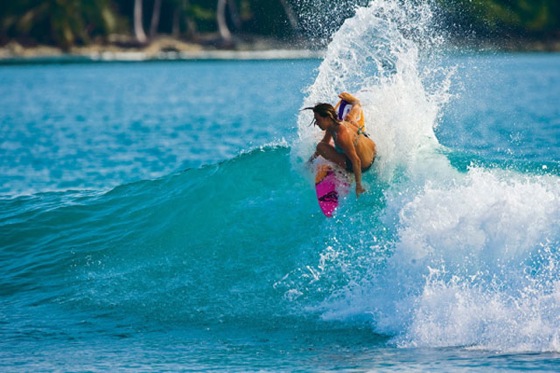 Back in 2009 Carissa received a wildcard into the Gidget Pro surf contest at Sunset Beach, and went on to win her first elite tour event. Her outstanding performance in Hawaii meant that she earned herself a place on the dreamtour for 2010. The industry was watching and waiting, and she didn't disappoint.
Carissa won 2 events in 2010, claiming the victory at the Rip Curl Pro Portugal in Peniche, and again in New Zealand at the TSB Bank Women's Surf Festival. She was on a roll and won the Rookie of the Year award as she finished third over all, and gave the older crew a bit of a shock.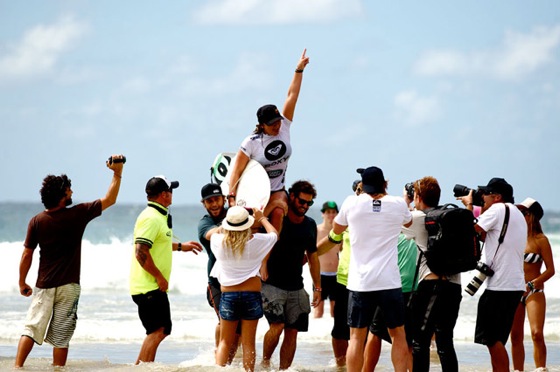 This year has seen all the initial hype come true. Even though she is only 18 years old, Carissa has a mature mindset and has been leading the tour. She started the year with a bang by winning the Roxy Pro Gold Coast in Australia and then made it to the next 2 finals against her main rival Australian Sally Fitzgibbons. The rivalry between Sally and Carissa has been driving both of them to push their surfing further. Carissa has stepped up her game and won the last 2 elite tour events at the Commonwealth Bank Beachley Classic, and then the Billabong Pro Rio where she met with Sally again in the final.
Carissa and Sally's ratings charge has already altered the face of women's surfing, as the world champion of the last 4 years Stephanie Gilmore is now out of the running for the first time since she joined the tour.
The next events that will be the clincher for whether Carissa wins the world title are the Roxy Pro
Biarritz
(11th to 17th July) and US Open of Surfing at Huntington Beach (1st to 6th August). So it's a 'watch this space' for how she does in the next couple of months. To follow her progress and get a feel for life on tour, check out her website
www.carissamoore.com
.