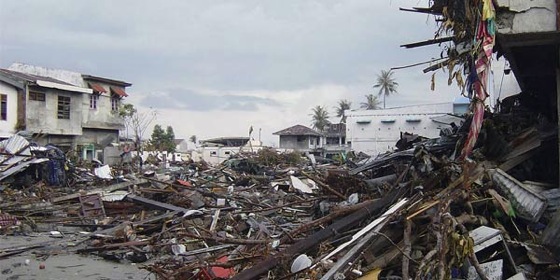 At 9.42pm on Monday 25th October 2010 a massive earth quake struck just off the coast of the Mentawai Islands in Indonesia. The quake measured 7.7 on the richter scale, and created a 3 metre high tsunami. This wall of water swept over the Mentawai islands killing 447 and injuring another 173 seriously. With still 57 people missing and entire villages completely destroyed, there has been a massive need for help.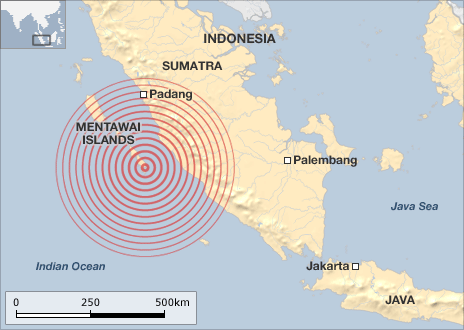 Over the past few weeks there has been an international push for aid, spearheaded by Surf Aid International
www.surfaidinternational.org
. The Islands lying off the coast of Sumatra in Indonesia are best known around the globe as a world class surf destination. Professionals and amateurs alike travel thousands of miles every year to visit the spectacular waves of the Mentawai Islands.
The earth quake has left the islands reeling from the tsunami's damage, with many dead and the destruction to every day life. However, help is finally making it through after the set back of bad weather and treacherous conditions. Surfers and aid workers have teamed up under the banner of Surf Aid to deliver much needed help to the areas most effected by the disaster.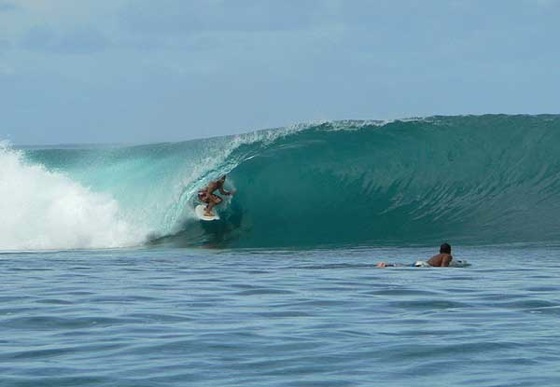 One of the areas that demonstrates the damage caused by the tsunami is next to the world famous wave Macaronis. The luxurious beach huts of the Macaronis Beach Resort and its surroundings have been all but swept away, leaving only the severely damaged central building. However this scene only gives a small indication of the massive needs that the survivors of the tsunami still have in the months to come.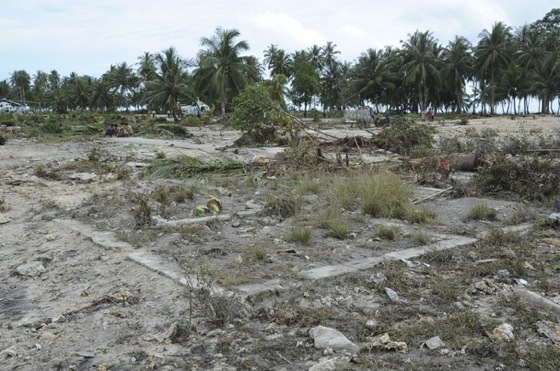 Fresh food, drinking water, cooking equipment, shelter, sanitation, medicine and eventually the rebuilding of homes, are needed to restore life to those who have lost everything. Over 500 homes were destroyed, and over 200 damaged, with the result that 15,000 people have been displaced. It's a situation that is hard to imagine. However, as a surfer we should never forget that even though we may all visit incredible surf spots around the globe from time to time, it's really important to look after the places we may go to, as we are part of a wider surfing community.
So whether you have just looked at a picture of the amazing waves of the Mentawais, dreamt of going there, or maybe have even been, take a moment for the victims of the Tsunami, and if you can- support the work that Surf Aid is continuing to carry out.
SurfAid Mentawai Tsunami report - 3 Nov 2010 from SurfAid International on Vimeo.