Spain northern coastline has some of the best surf in Europe. Surfing in Spain took off in the early 1960's and was mostly centered around Cantabria and the Basque country. During the 80's it started to take off as more and more took to the sport and realised the vast amount of waves the country has. Now surfers can be found along the entire north coastline of Spain from Vigo close to the Portuguese border and through the rest of the north east regions of Galicia & Asturias as well as on the south coast, in the Andalucian towns of Cadiz and Tarifa.
We take a look at some of Spain's best surf spots, the big 5 on the northern coast...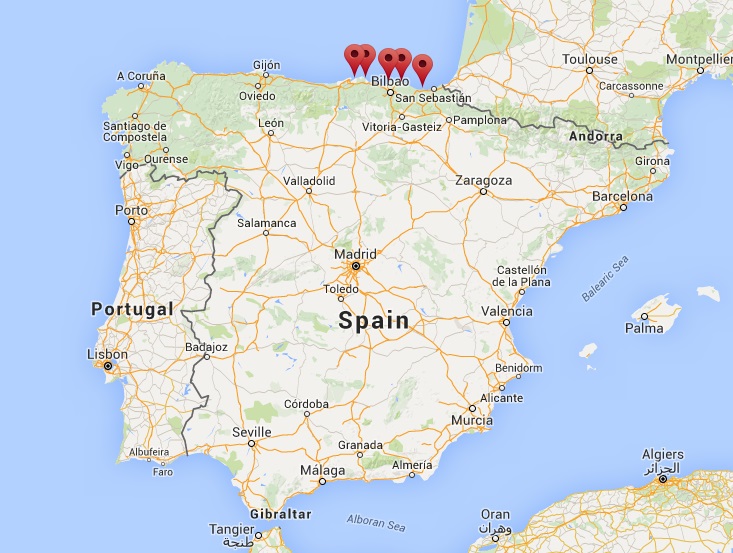 1. Mundaka
, Basque country
The most famous and for good reason. On its day it is like a wave fun park, producing barrel after barrel of consistent waves. A rivermouth wave that holds up to 12 feet of swell.
2. Isla de Santa Maria
, Cantabria
Wilder than Mundaka, the wave breaks between the uninhabited island and the main land. Big rewarding 12 feet barrels for those brave enough. Close to Santander and the surf towns
Somo
, which has a great long beach perfect for beginners and intermediates.
3. Menakoz
, Basque country
A big narly wave that breaks onto sharp rocks. Famous for its huge vertical drops. Close to Sopalena, another good surf town for beginners and intermediates who want to skip the big wave!.
4. Roka Puta
, Basque country
A big wave right hander in the heart of the Basque country. Close to Spain's most famous surf town
Zarautz
.
5. El Brusco
, Cantabria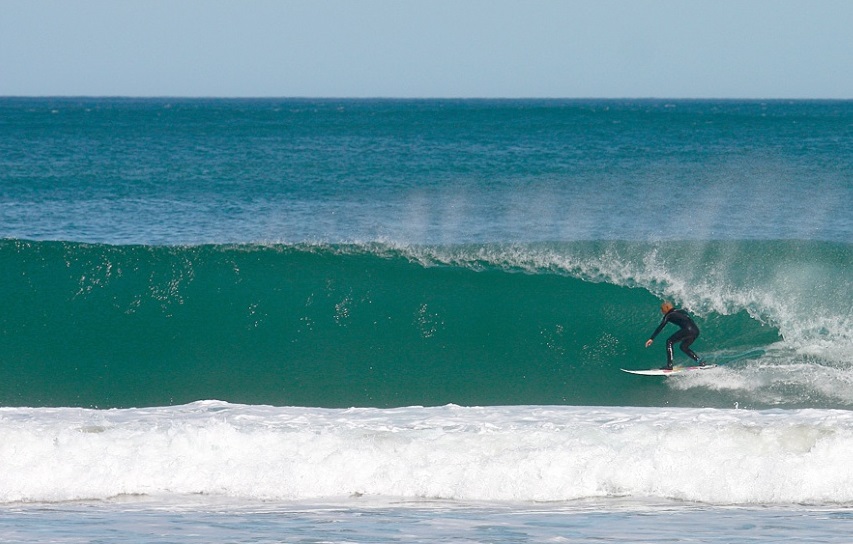 Photo: Ivan San Jose
One of Spain's best beach breaks. Similar to Portugal's Supertubos but handles a little less size. Close to the summer surf town of
Noja
. The wave produces excellent barrels and is a great place to hone your skills.