In the first of our Sit Down series we meet Easkey Britton, 5 times Irish National Champion. Easkey is named after a famous surf break in County Sligo and comes from one of Ireland's most famous surf families. She is from the North West coast of Ireland, and grew up along the wave rich coast,
surfing in Bundoran
, Rossnowlagh and more recently the big wave Mullagmore...

1. How did you first get into surfing?
I was born into it; surfer parents - named after a surf spot - dropped in the ocean at
Rossnowlagh
from before I could walk - from the age of four I was standing on my first surfboard!
2. What is your favourite wave in Ireland?
It really depends on the day, there are waves for every mood on our crooked, tangled stretch of coast. That said, I keep coming back home to Donegal Bay. The reefs are so mechanical and I love the extremes - the raw, wildness and intensity of
Mullaghmore
and the playful power of the Peak.
3. Where is your favourite wave elsewhere in the world?
I think these days I'm almost more attracted to the journey, adventure and process of getting to or finding a wave that I've never ridden before. Scoring good surf is the bonus on one of these missions.
4. What is your favourite surf area in the world?
It's about the people and the place as much as 'the perfect wave' for me. These last few years I've had some magic experiences in unlikely 'surf areas'; Papua New Guinea and Iran!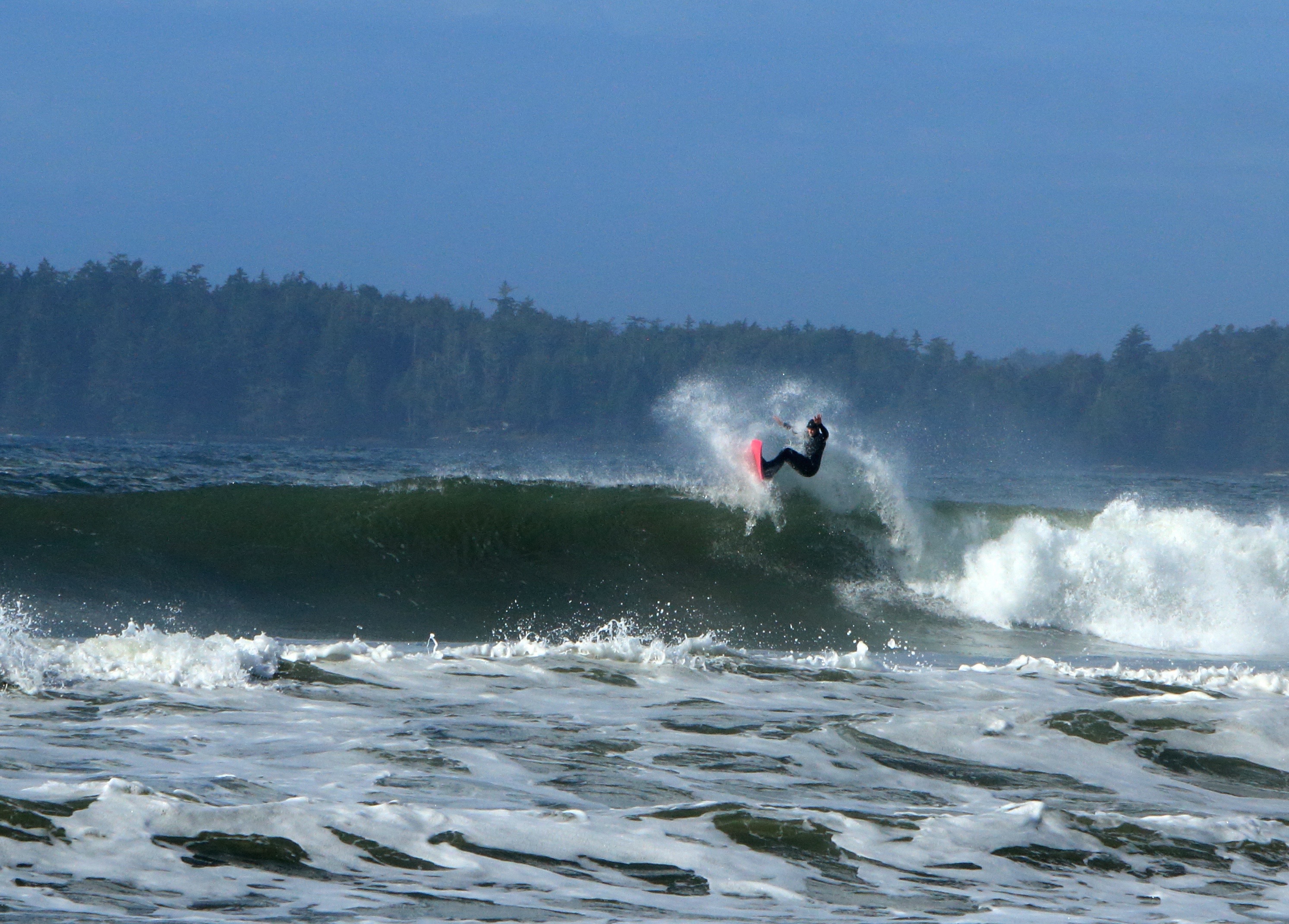 Photo: Kelly Brown

5. Where in the world would you like to go to that you haven't been?
I think cold-water destinations are where its at. Chile has been on my radar for a while and then after meeting big-wave surfer-activist Ramon Navarro at the Global Wave Conference and watching his documentary, 'The Fisherman's Son', I was hooked.
6. What board do you generally ride?
I usually ride a 5'10, 'Art of Trim' shape by Luke Hart. And I want to mix up and experiment the craft I ride more… Lately I've been getting really into body surfing with a hand plane.
7. What do you do in your free time when you're not surfing?
I have to be constantly creating…writing, art-work, aerial dance, mindfulness practice, planning projects for Waves of Freedom, researcher for NEAR-health - a project at NUI Galway looking at nature-based solutions for health and wellbeing.
8. Beaches, Slabs or Reefs?
Reefs.
9. Rights or Lefts?

Lefts.
Photo:David Gray / Finisterre

10. Who is your favourite pro surfer?
I don't have a favourite but I'm most impressed by the barriers Keala Kennelly and Paige Alms are consistently breaking in big-wave surfing right now.
11. What is the funniest thing that has ever happened to you while surfing?
Being out-surfed on a wave by baby sea lions in the Galapagos.
12. What is your favourite surf movie?
Litmus. And anything by Mickey Smith and crew.
13. What is your favourite song/album to take on a surf trip?
Most road-trips in Ireland are with my Dad, so that means ZZ Top and Johnny Gallagher!
Easkey Britton is an Ambassador for
Finisterre
. She is co-founder of
Waves of Freedom
You can find here on:
Instagram:
@easkeysurf/
Web:
www.easkeybritton.com
TEDx:
Just Add Surf
Just Add Surf