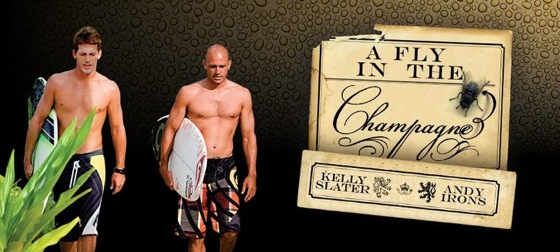 2010 marks the return of the on going rivalry between Hawaiian Andy Irons and Floridian Kelly Slater. After a year's hiatus from the ASP's world championship tour, Andy Irons is back and raring to go. Simultaneously King Kelly has come from a year where he only won 1 event, finished 6th over all- a feat that anyone else would be more than happy with, however when it comes to Kelly the bar is raised.
So where did this rivalry come from? Whilst Irons was happily earning his stripes on the junior circuit in his teens, Slater was dominating the world tour. Slater was winning world title after world title, but by 1999 he needed a break and went into semi retirement. Here was Irons' chance to finally push through the rankings and claim a world title or two.
Slater's 4 year sabbatical opened the ASP's doors to other surfers hungry for the world title win, and Irons was one of them. In 2002 Irons won his first world championship title- but Kelly wasn't on the scene. It was in 2003 and 2004 that things would get dramatic. Slater came out of retirement in 03' and was extremely hungry for the win, but then so was Andy- fresh from his 02' victory. So unsurprisingly it was in 2003 the infamous rivalry thoroughly kicked in.
Andy Irons heralds from the home of surfing: Kauai, Hawaii. At the age of 31, he is a killer competitor, has won 19 ASP elite events, holds 3 world titles, and is sponsored by Billabong, Von Zipper, Monster Energy Drinks, Kustom Footwear, Nixon watches and Dakine accessories.
Kelly Slater in comparison is something of a living legend. Coming from the small wave town of Cocoa Beach, Florida, this 38 year old defies his upbringing and rips apart some of the biggest waves in the world. He has won an unprecedented 41 ASP elite events, holds 9 world titles and is sponsored by Quiksilver (since 1990), FCS Fins, Channel Island Surfboards, and Komunity Project Accessories.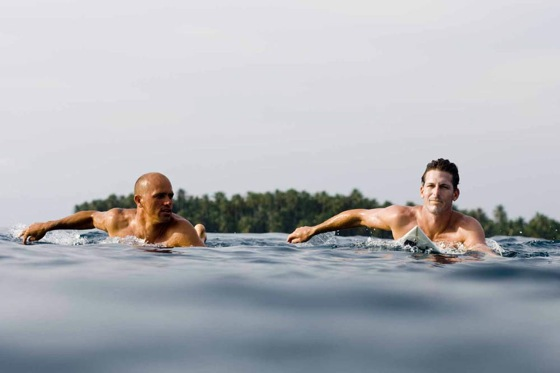 Back in 03' and 04' it was Irons who dominated the world surfing scene. He managed to hold Slater off during that time, and won another 2 world titles for his collection. Slater just couldn't seem to break passed this big wave rider from Hawaii. However, in 05' the tables finally turned. In an epic final showdown at the Billabong Pro Jeffreys Bay 2005, Slater took the event title by defeating Irons 16.83 to 16.56 with only 35 seconds to spare. This event proved to be the turning point for Slater as he went on to win the world title that year and the following year.
So now what? Both Slater and Irons have taken sabbaticals, and now both are on tour together again. Are they as hungry as they were in the past for the win? Who knows, but it will certainly good to watch them as they come up against each other this year.
Take a look at the trailer for the unique documentary spawned by the Irons-Slater rivalry: A Fly in the Champagne. Tune in at 1min10 to hear Kelly and Andy share their opinions on each other in their own words.