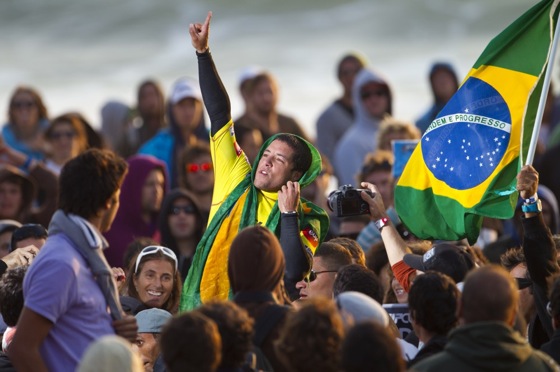 It's official, the Rip Curl Pro Portugal has finished in record time, and Brazilian surfer Adriano de Souza has claimed the victory.
Event number 9 of 11 of the ASP's world championship tour came to a dramatic close yesterday as top 10 surfer De Souza defeated x10 world champion Kelly Slater (USA). The two came head to head as sunset approached in Peniche, Portugal in what was one of the quickest elite events in ASP history. The Rip Curl Pro Portugal had a window of opportunity to run from 15th to 24th October, however the event was started on 16th and finished yesterday 18th October.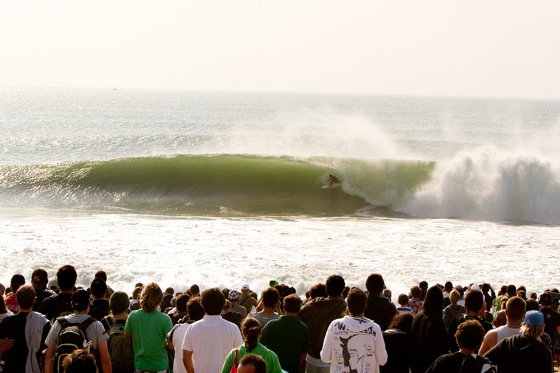 The decision to run the event in the 3 days straight was made due to the superb conditions at the infamous Supertubos break at Peniche. The town is incredibly popular with surfers from across Europe for their
surfing holidays in Portugal
, and this week was no exception. The Atlantic storm swell threw up some amazing barrels, so it was near perfect conditions for the surfers to perform in. It was a good call yesterday from the contest directors, as round 3 was completed, and the remainder of the contest was run whilst the swell was still pumping.
In the clean 3-5 foot barrels, some of the best wave action since Tahiti was witnessed by the packed out beach. De Souza did the unthinkable and managed to beat the seemingly invincible Slater to the title, winning 15.67 points to Slater's 14.73. De Souza was ecstatic at his win, but still thanked Slater for being such an inspiration, and pipped Slater as being the next world champion.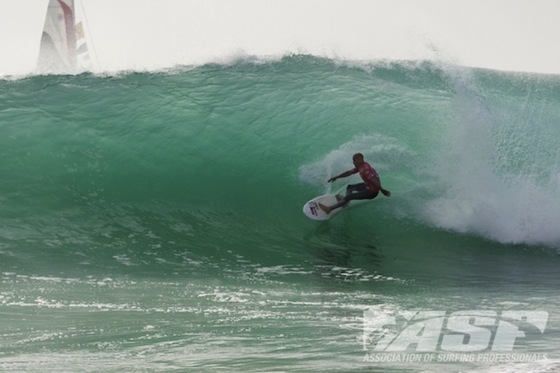 De Souza moves up to 6th position in the world championship rankings with his win and the 10,000 points that he's won, however Slater is moving further out of reach of the top 5 surfers on the ratings with his second place finish. Closest to catching him up has been Australians Owen Wright and Joel Parkinson, but with only two events to go, it is looking less likely that anyone is going to be able to take Slater down. Short of Slater injuring himself, or surprisedly bowing out early in the next event, it looks like Slater will be a shoo in for the title.
However, before we move on to the next dream tour event in San Francisco the Rip Curl Pro Search... we need to give special mention to the return to form for Australian Bede Durbidge, who's had a bit of a tough year. Online viewers and beach fans alike were wow-ed by Durbidge's seemingly superman like ability to take on powerful closing out barrels, and escape with Houdini like ability. It looks like he's back in form, so watch out for him at the next event.