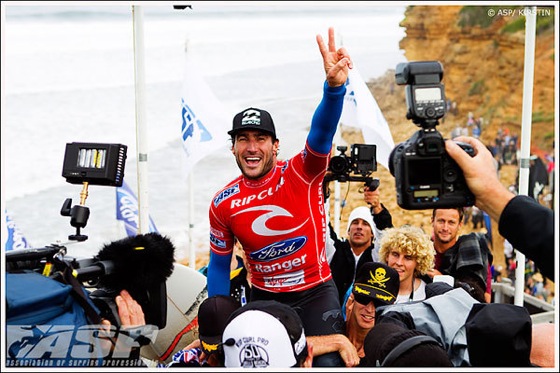 Over in the land of Australia history was made on 24th April at Bells Beach, Torquay, Victoria. After 50 years of the Bells Beach surf contest, it was the delighted Australian Joel Parkinson who took the title on his home turf.
Held in amazing conditions, Bells Beach lit up for the contest and provided the perfect proving ground for the second stop on the ASP's world championship tour. Big attempts were made by Kelly Slater (USA) , Adriano de Souza (BRA), and even Parkinson's compatriot Mick Fanning, but in the end Parkinson was in form and found the waves on the day to clinch the win.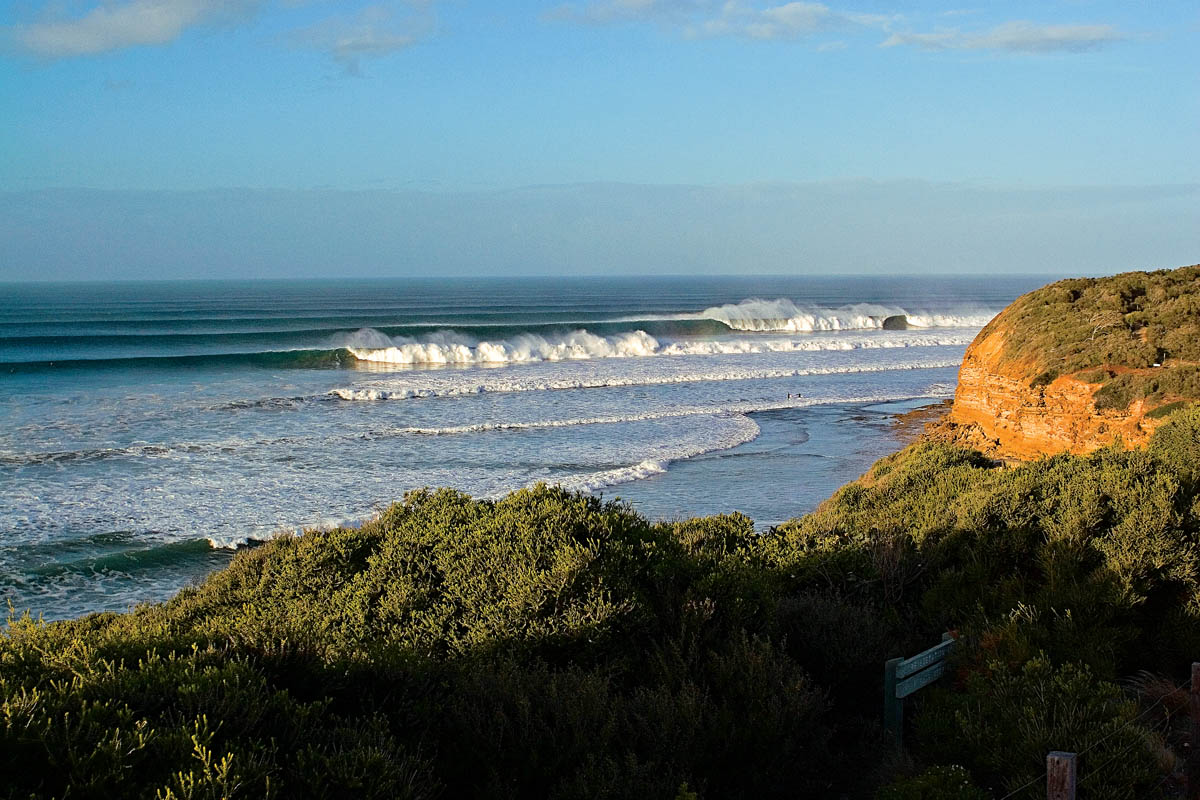 The final was electric as Parkinson competed against his buddy Fanning, defeating him in the 2 to 2.5m waves 18.53 to Fanning's 13.26. Parkinson even managed to score a perfect 10 out of 10 as part of the amazing final.
Parkinson's win is a big moment for the Aussie, as for the past 2 years he has been so close to getting momentum and making a play for the world title. However, back in 2009 he injured his knee in the second half of the season, whereas last year he sliced his heel open whilst surfing at Snapper Rocks, Gold Coast. It has seemed as though Parkinson's run of bad luck is finally lifting and it has mean that he has shot up the ratings, now only 1200 points behind the world title leader- Kelly Slater who is of course x10 world title holder.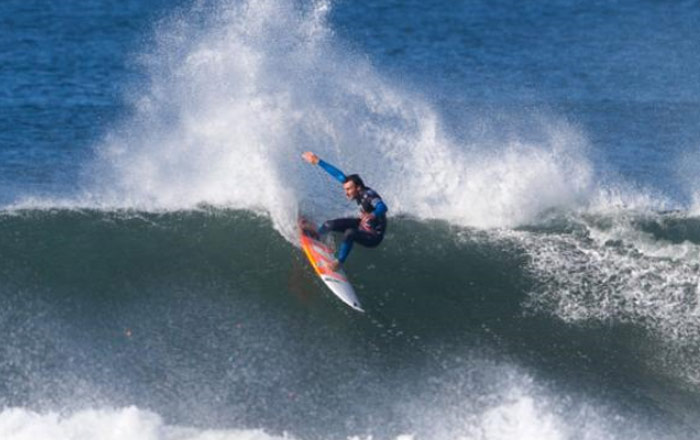 Mick Fanning, x2 world champion, is also moving up the ratings, now sitting in spot number 6. He is known for his drive, focus and for being one of the fittest guys on tour. Hence there was a reason why Fanning and Parkinson were in the final together.
Despite Slater winning the first event of the ASP's dreamtour season at the Quiksilver Pro Gold Coast, he failed to progress further than the quarter finals. A very happy Adriano de Souza managed to defeat him en route to being taken out in the semis by the in form Parkinson. However, Slater still leads the pack into the next event The Billabong Pro Rio in Brazil which is set to run from 11th to 22nd May.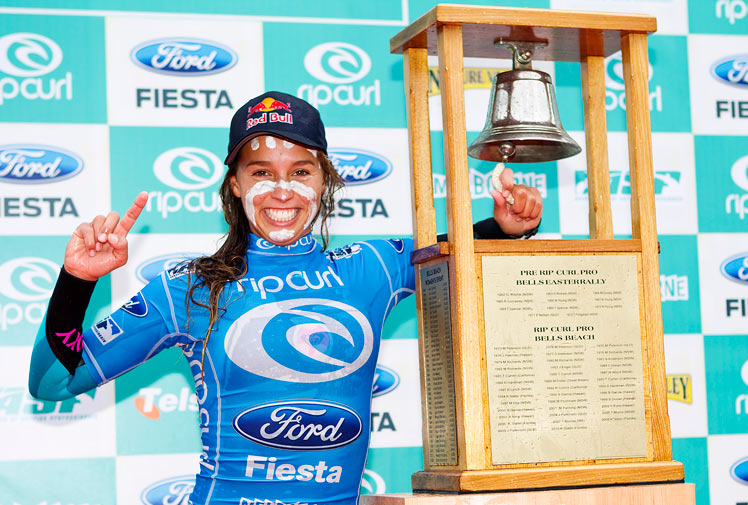 On the women's scene fittingly it was another Aussie who took the title at the Rip Curl Bells Beach contest. Sally Fitzgibbons took her first elite tour win in the smaller waves of Rincon, defeating previous world ratings leader Hawaiian Carissa Moore. It was a very closely fought heat, where Fitzgibbons only won by a small margin, defeating Moore 16.77 to 15.40. The win meant that Fitzgibbons moved up the rankings to 2nd in the world, and has her first shot at going for the championship title.
Check out the clip of how Parkinson sealed the deal on his first dreamtour win of 2011.