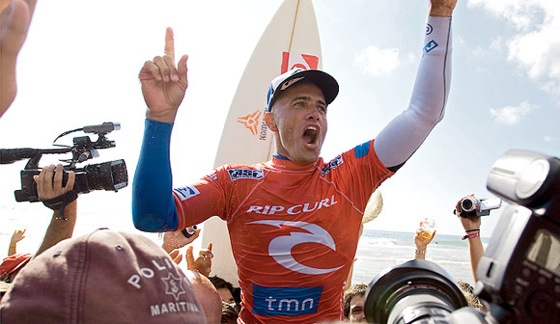 Is there no stopping Kelly Slater now? Current world number 1 and x9 world champion Kelly Slater won the Rip Curl Pro
Peniche
yesterday in punchy 3-5 foot surf.
Floridian Slater defeated current world number 2, South African Jordy Smith to claim his 44th elite tour title. At event 8 of 10 in the sunny surf at
Supertubos, Peniche
Slater claimed his victory with a combined wave score of 13.33 to Smith's 11.43. Smith achieved the best single wave score of a 7.10 out of 10 with his impressive superman aerial on his backhand, but just couldn't back up his score with a second excellent wave.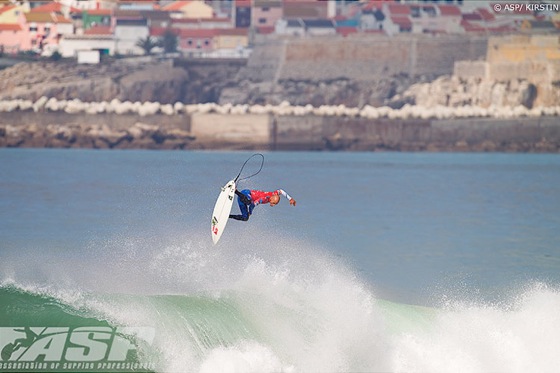 Slater pulled off two good backhand rides, one which included a massive turn and floater, earning him a 7.00 out of 10. Throughout the competition Slater has carried out what he's needed to in order to progress and to not only keep up with the younger surfers on tour, but to best them. In a word, Slater is a "Freak", and it looks like this freak of the surfing world is on his way to an unprecedented 10th world title.
Aussie and defending world champion Mick Fanning is at spot number 3 on the world title race, but bowed out of Rip Curl's contest at round 3. Fanning's early departure from the competition meant that he could no longer be in with a shot of the world title.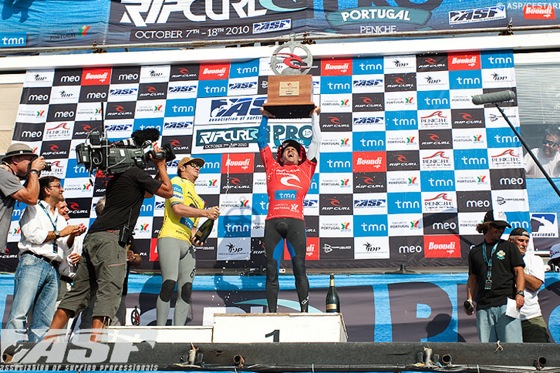 Now it is a two man race- Jordy Smith is the only person who is still in with a chance, and that chance is getting slimmer by the event. Scenario-wise Slater would have to do really badly in both the up coming Rip Curl the Search contest somewhere in Puerto Rico, and then again in the Billabong Pro Pipeline in Hawaii.
Our Euro Force is still doing well especially with France's Jeremy Flores' best result of the year. The Frenchman from Capbreton managed to equal his best result of the year of finishing 3rd in the contest, which he also achieved back in Teahupoo, Tahiti. His result pushes him from 20th to 15th in the rankings.
Unfortunately Portugal's Tiago Pires couldn't progress further than round 2, leaving him with a 25th place result that he'll soon want to better in Puerto Rico.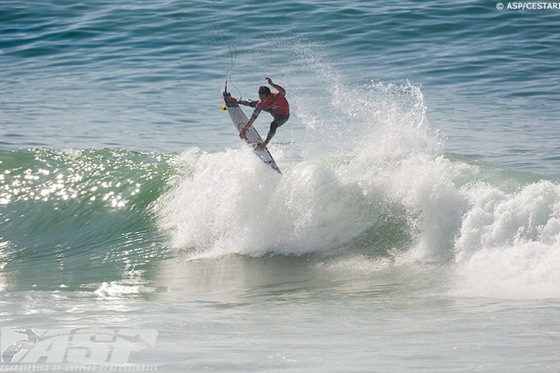 So now it's on to stop number 9 of the world tour. Rip Curl will host the Search event that changes location every year in the quest to find new waves. 2010 will be held in Puerto Rico, but the wave itself has yet to be disclosed. The event will run 30th October to 10th November. Watch the next event live online at
live.ripcurl.com
Depending on how Puerto Rico goes, it could mean that Slater will be crowned the new world champion, so make sure you stay tuned. In the meantime to keep you entertained or for those who missed the final, here's the official montage to make you happy...