Funky Ways to Personalise Your Board and Make You Stand Out From the Surfing Crowd
The surf board has been around for many years, and looking back on earlier shapes and styles you can see how the piece of equipment has evolved over time. Modern surfing has seen a huge increase in quality from aspects such as buoyancy, materials and design, but how can you as an individual better this?


Discovering a board in which you feel confident using and that enhances your performance can be a lengthy process and sometimes the one which suits your technique may not turn out to be the most attractive. It's obvious that a surfer shouldn't choose their board based entirely on whether they like the pattern or appearance, but there are plenty of ways you can create the perfect board and turn your unsightly equipment into one in which you will love to show off!


Penmanship
Posca pens have been used for many years and are an inexpensive way of customising your board and creating the ultimately unique designs. These waterproof pens are easy to use and come in a variety of colours. Unlike paints, you can achieve fine detailed images and some of the most intricate patterns. If you are particularly creative and enjoy drawing this would be the perfect choice for you! If you like the idea but aren't as confident with your artistic skills however, there's always the option to use tracing paper or even stencils. The possibilities are endless and once finished with an acrylic top coat of paint, is sure to withstand the weathering of ocean life for years to come!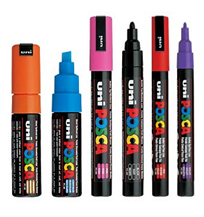 Graphics and Stickers
There are many websites online in which you can purchase laminate graphics and stickers. Although this may mean that your design would not be unique, it can definitely turn an unsightly board into an ultimately stylish piece of equipment. An alternative to this, but perhaps a more costly option would be to find a business which allows you to send in pictures of your own to have placed on the board, much like you would if you were having a tattoo. Possibilities would then be endless and you could also choose the scale of your graphic, either deciding on a small understated image or perhaps a custom full board decal.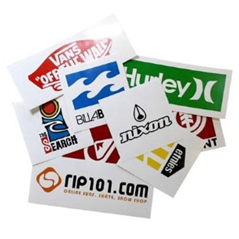 This article was written by Alexandra, an avid sports enthusiast and sun seeker on behalf of SkyPark Secure who provide excellent
Manchester Airport Parking
facilities at great prices!