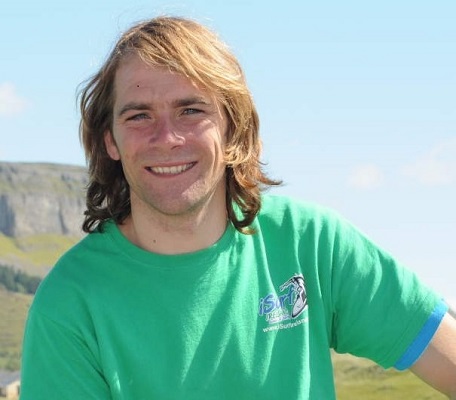 This month we sat down with legendary Irish bodyboarder Seamus "Shambles" McGoldrick, owner of the iSurfIreland School of Surfing in Strandhill, Co Sligo.



1. How did you get into surfing?
I started bodyboarding when I was ten years old and it has been my preferred waveriding vehicle ever since. My childminder, when I was young, lived right at the shore at Strandhill Beach. One of her sons was a bodyboarder and the other was a surfer and I used to watch all their surf movies every day after school. I thought that the surf videos were relatively tame and repetitive compared to the bodyboard vids, which were much more punk and radical and of course low budget and completely homemade. I asked my parents for a bodyboard that Christmas and never looked back.
When I set up my surf school in Strandhill I used to get so much fun out of riding the surf school foamies, although I do coach bodyboarding too. My stand up surfing began to progress slowly and now I love a good stand-up surf session too. Variety is the spice of life. I would have to say my main passion is still bodyboarding and I would identify myself as a bodyboarder.
Some people are still caught up in the surfers vs bodyboards debate but they are just stuck in the 1980's. It is not what you ride but how you ride it. At the end of the day, it is not really about being a good surfer, it is about being a good person and that means respecting everyone who is trying to enjoy the ocean.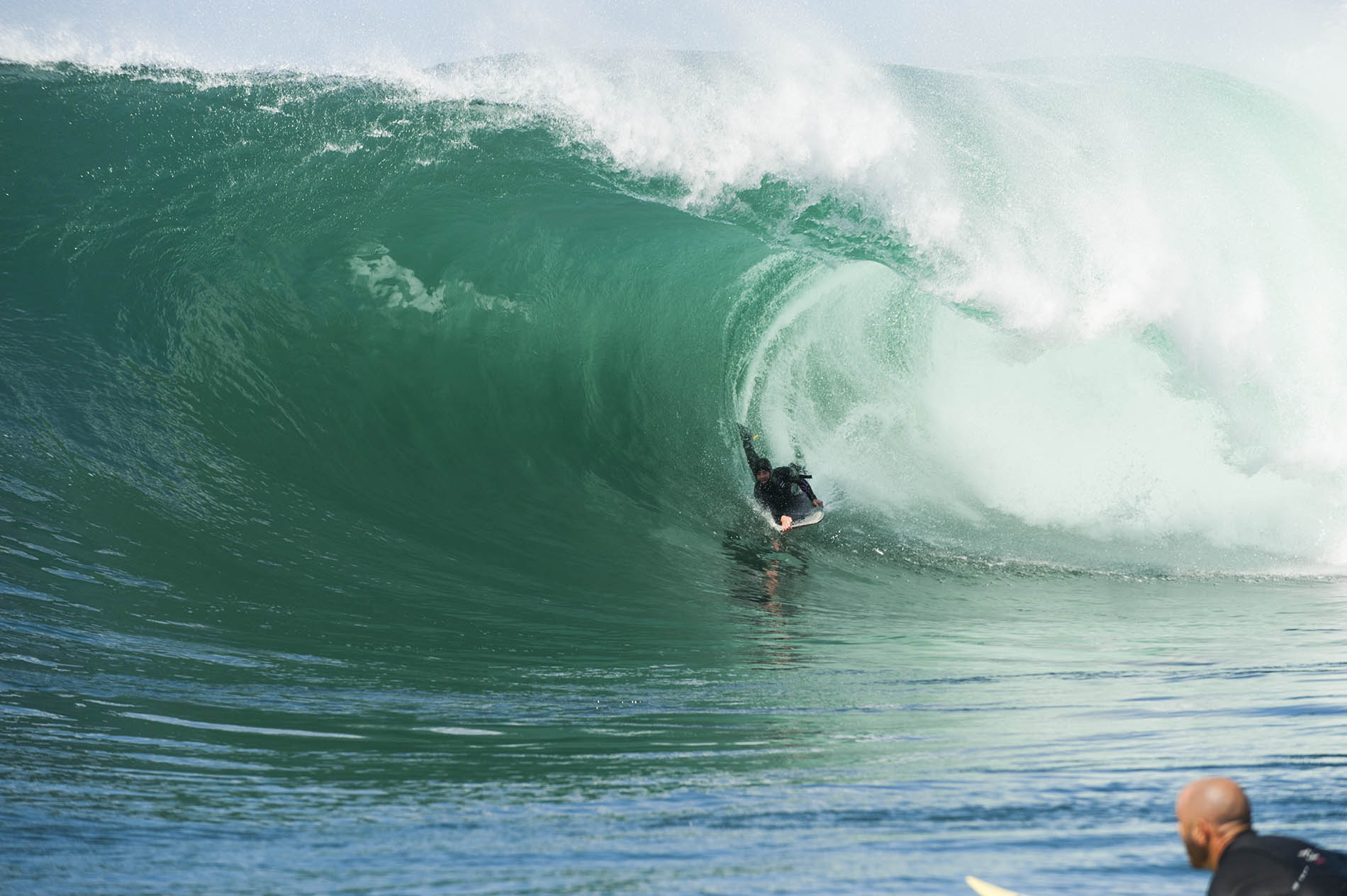 Seamus bodyboarding in Ireland
2. Did you ever compete in contests?
The local County Sligo Surf contest was held at Strandhill every August, and it was a pretty big deal when you were 12 years old. Looking back, the contest scene was so small in Ireland but to us it was massive. Surf contests help you focus on your surfing and get you dedicate to improving your level, so in that sense competitions are very helpful. The contests were always more of a 'meeting of the tribe' than a cut-throat competition, they brought shortboarders, longboarders and bodyboarders together and there was always a great vibe around the events.
Although bodyboard contests definitely helped me improve my surf skills I never had too much competitive success. I won a couple of junior competitions and I got to travel around Ireland and even to France one time for squad training events. I represented Ireland at a couple of European junior events and went to the world championships in 2004 in Ecuador where I was the highest place Irish athlete in the event. These were all awesome experiences for any young person, but to be honest, from about 18 years old on I realised I wanted to focus on free-surfing rather than contests.


3. You were invited to the Mike Stewart Pipeline Invitational earlier this year - tell us about the event?
To get to surf in the Mike Stewart Pipeline event was a dream come true. Watching videos Mike Stewart (9 times pro bodyboarding world champ and Hawaiian legend) bodyboarding at Pipeline in Oahu, Hawaii was what made me want to start bodyboarding all those years ago. So to get to meet Mike at Pipe and surf this famous wave with only three other guys was certainly a 'pinch me I must be dreaming' kind of a moment.
As I said, from eighteen on I focused on freesurfing. There were a lot of exciting developments in surfing in Ireland happening at that. The Irish bodyboarders formed a tight crew and we kept pushing our boundaries. I used to go hang out with Mickey Smith, Fergal and Lowey and so much crazy stuff happened on a regular basis. A couple of years later I ended up getting sponsored by Science Bodyboards owned by Mike Stewart - my personal bodyboarding hero.
Eventually, I pushed my boundaries a little too much and ended up having a horrific wipeout at a reef called Rileys in County Clare where I hit my head and snapped my right femur. I was lucky to be alive but I didn't know if I would be able to surf again. I worked really hard on my rehab and recovery and then less than eleven months since my accident I got a call from Mike Stewart asking me if I would like to surf in his Pipeline event. 'Sure Mike, I would love to come to Hawaii." was my instant reply. I had to organise a fundraiser but everyone was super supportive and before I knew it I was on the sand at Pipeline feeling on top of the world.
I've just come back from doing two more world tour events in Portugal and the Canaries and I would love to give the world tour a shot next year.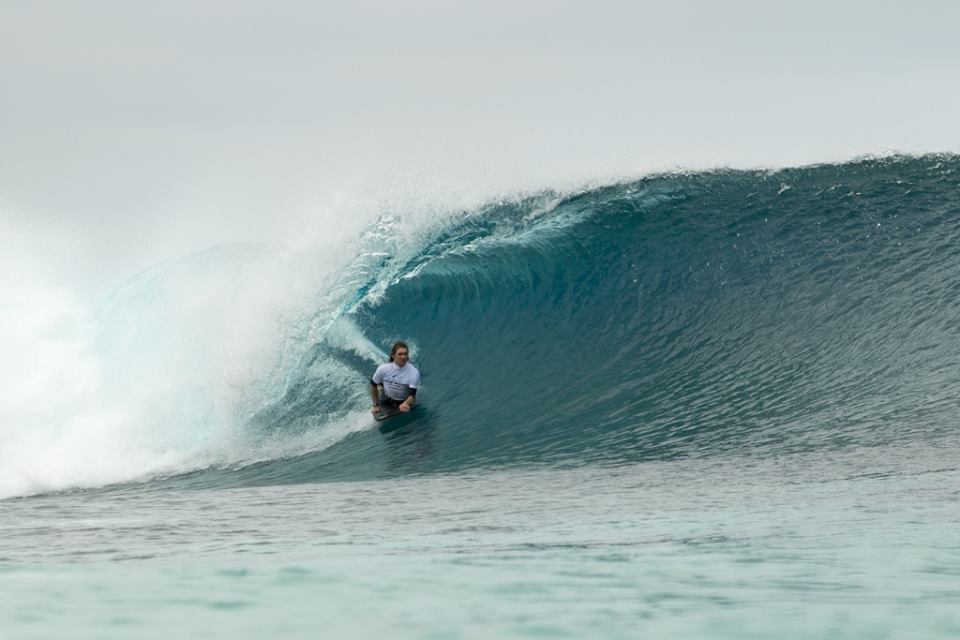 Seamus
surfing Pipeline in Hawaii
4. What is your favourite wave in Ireland and why?
I would probably have to say Riley's in Co Clare. My friend Mickey Smith - who is the biggest legend - discovered the spot and the place has always had a very special vibe. Everyone brings their own unique energy to it and bad vibes are not allowed - good vibes only. Sure, I nearly died there but there are three good reasons why I will always keep going back: barrels, barrels, barrels.

5. What is your favourite wave in the rest of the World and why?
Pipeline. It is such an iconic and amazing wave, I absolutely loved it. Plus, you can surf it in boardshorts, which is nice.

6. Why did you set up iSurfIreland School of Surfing in Strandhill. What made you set it up and how is it going so far?
My former coach on the Irish team was a very good friend of mine - Pascal Devine - he set up iSurfIreland and asked me to become a partner. It is a great joy coaching surfing and bodyboarding at my local beach and I absolutely love what I do. Business is going great and there are a few really good up and coming groms in the village, which is good to see.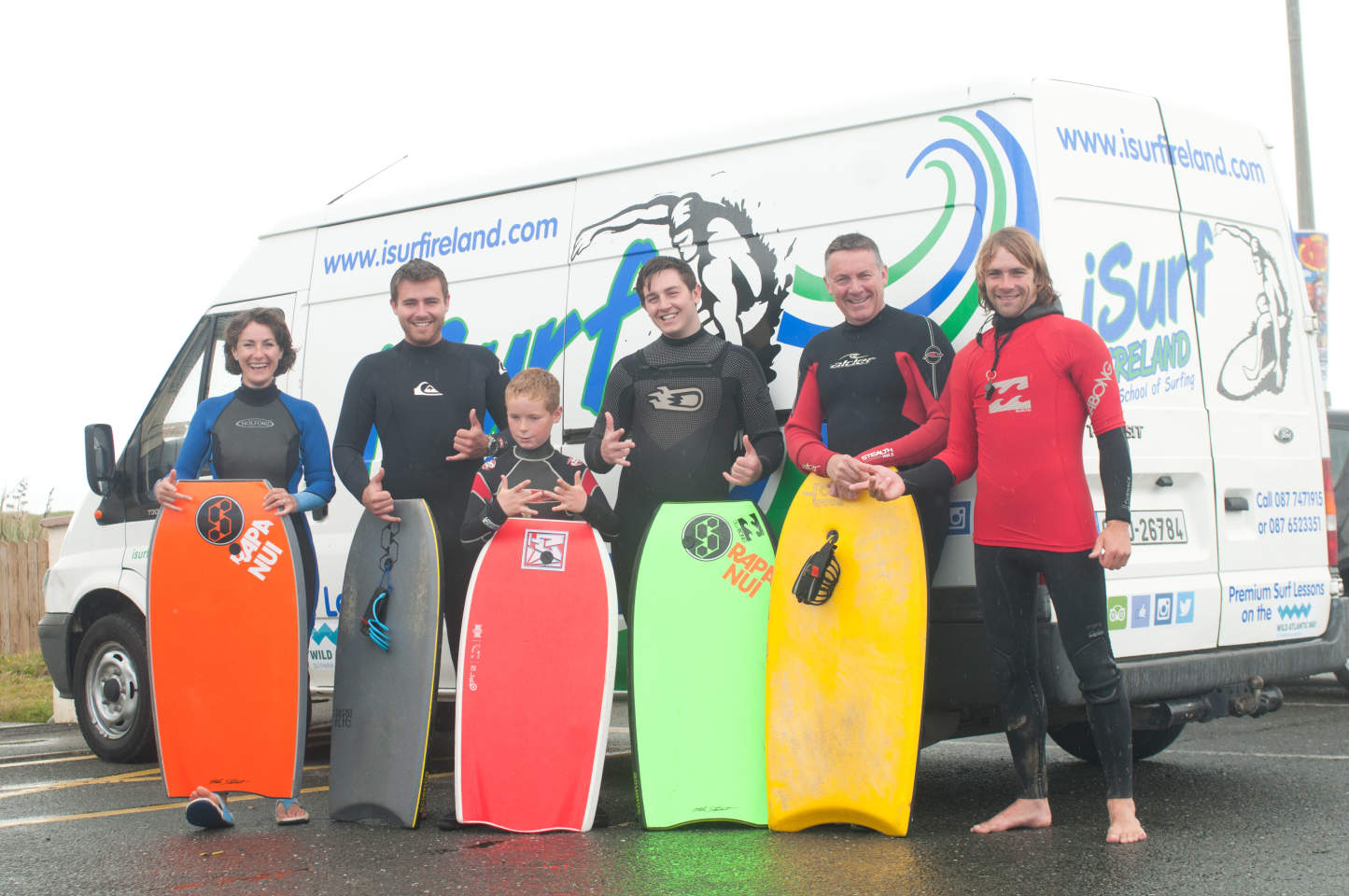 7. What three things do you recommend people do and see - besides from surfing - when they are in the Sligo region?
Well, Strandhill is actually the location of the largest coastal megalithic cemetery on Ireland's Wild Atlantic Way. I always tell people if they come to Strandhill and don't visit the Carrowmore megalithic cemetery it is like going to Giza and not visiting the pyramids, in fact, the stone structures at Carrowmore are 2,000 years older than the pyramids in Giza! Also, a visit to Sligo is simply not complete without a visit to the top of Knocknarea to visit the grave of the legendary Queen Maeve. Finally, visitors to Sligo or Strandhill need to check out the live music scene. There are a ton of bars and music venues with the most amazing live music most nights of the week.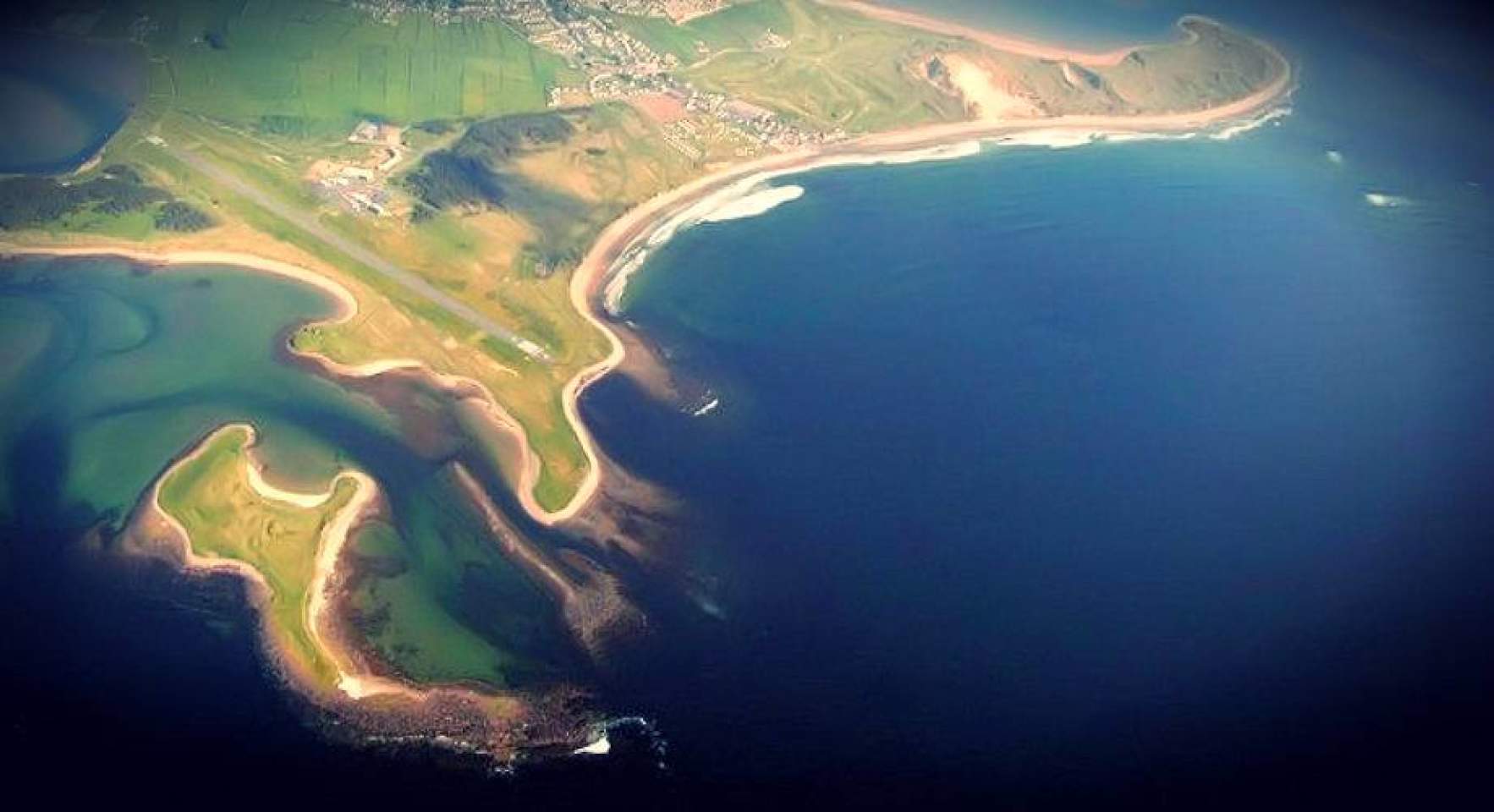 A stunning aerial shot of Strandhill beach and the Coolera Penisula.
8. Who is your favourite pro surfer/body boarder?
Mike Stewart. He is ten years older than Kelly Slater and he is still ripping it up on the world tour aged fifty-three. In October, he got two perfect tens in a contest in Japan, which he ended up winning against guys half his age.

9. Why are you called Shambles?
I was at the European Juniors when I was 15 and I spent all my money on a brand new bodyboard, which I then left it on the bus.
10. Funniest Surfing Story
Funniest surfing story? Well, there was this one time I went to
Fuerteventura
with Surfholidays and........