Earlier this month we met up with one of our favourite hosts, Clara Brito, of the
Helios Beach Houses
in Ericeira. Clara has been receiving guests from us since 2011 and is one of our highest rated hosts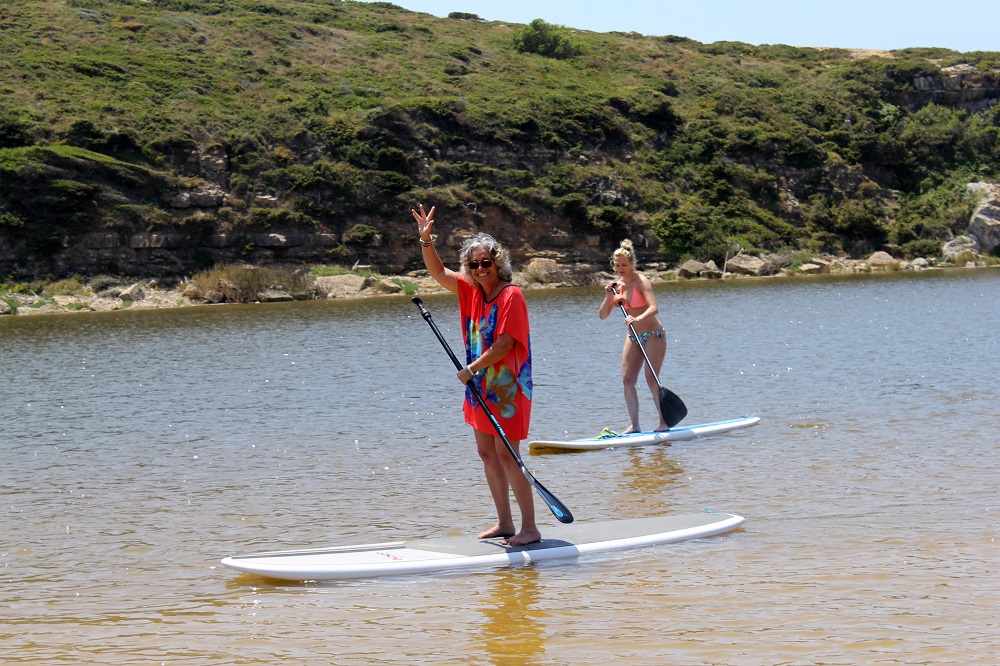 Clara stand up paddling on Rio do Lisandro below her Beach Houses
1. What inspired you to start Helios Bungalows?

The desire to share the place where me & my brother spend all our weekends and holidays in our childhood, right beside the sea and the surf. We loved it love so much that we though that maybe other people like it too.
2. What in your opinion is the best thing about Helios?
The fact that we have both the rural country backdrop on one side and one of the best surf beaches in Portugal, Foz do Lizandro on the other - an amazing contrast all in the same place.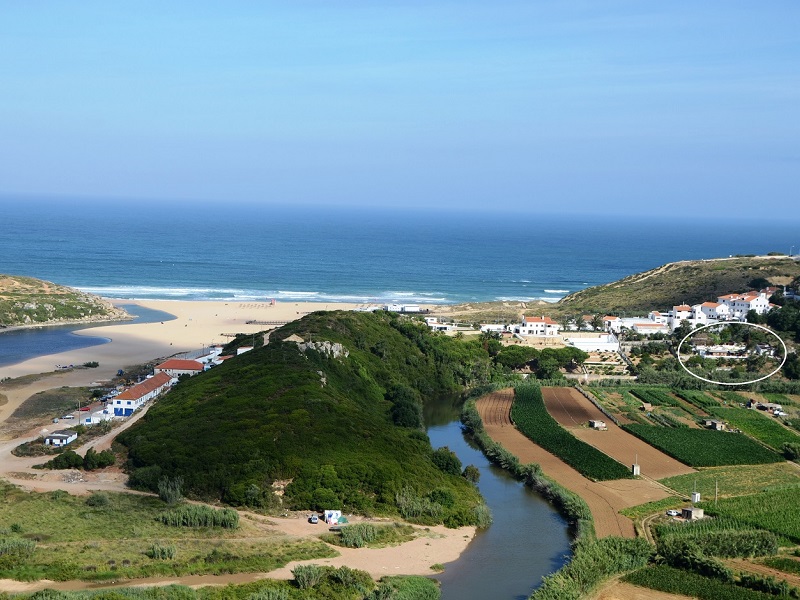 Helios (circled), with farmland and beach all in the same area
3. Have you any new plans for Helios over the coming years?
To build 2 more beach houses with 2 bedrooms each, until now we only have 3 houses with 1 bedroom each. Our place is big enough to have more 2 houses maintaining the privacy and quietness that our guests and us like so much.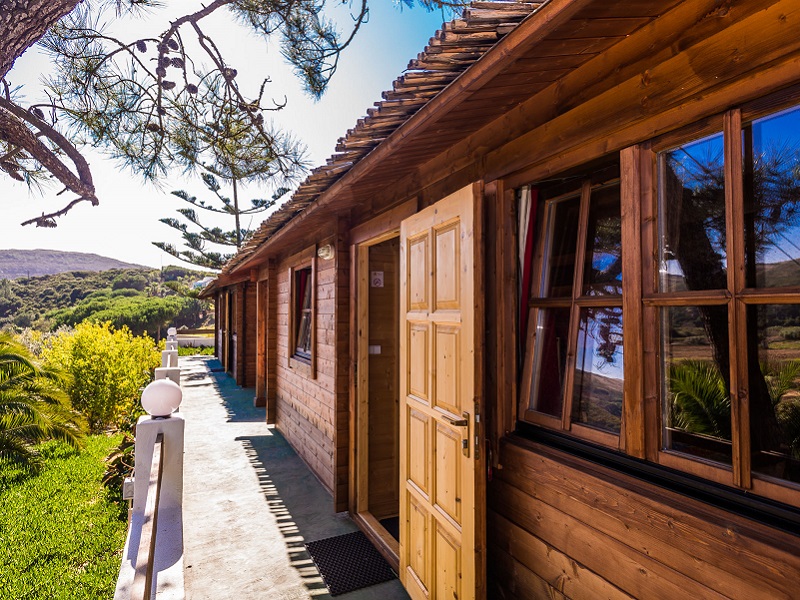 Helios Beach Houses - the Red & Blue House

4. What are the 3 must do/see things in Ericeira?
There's a lot of activities to do in Ericeira (skating, riding horses, paddle board, bodyboarding, hiking, climbing, bird watch, bike tours, diving, tennis) but the 3 best in my opinion are surfing, fishing and the really amazing gastronomy.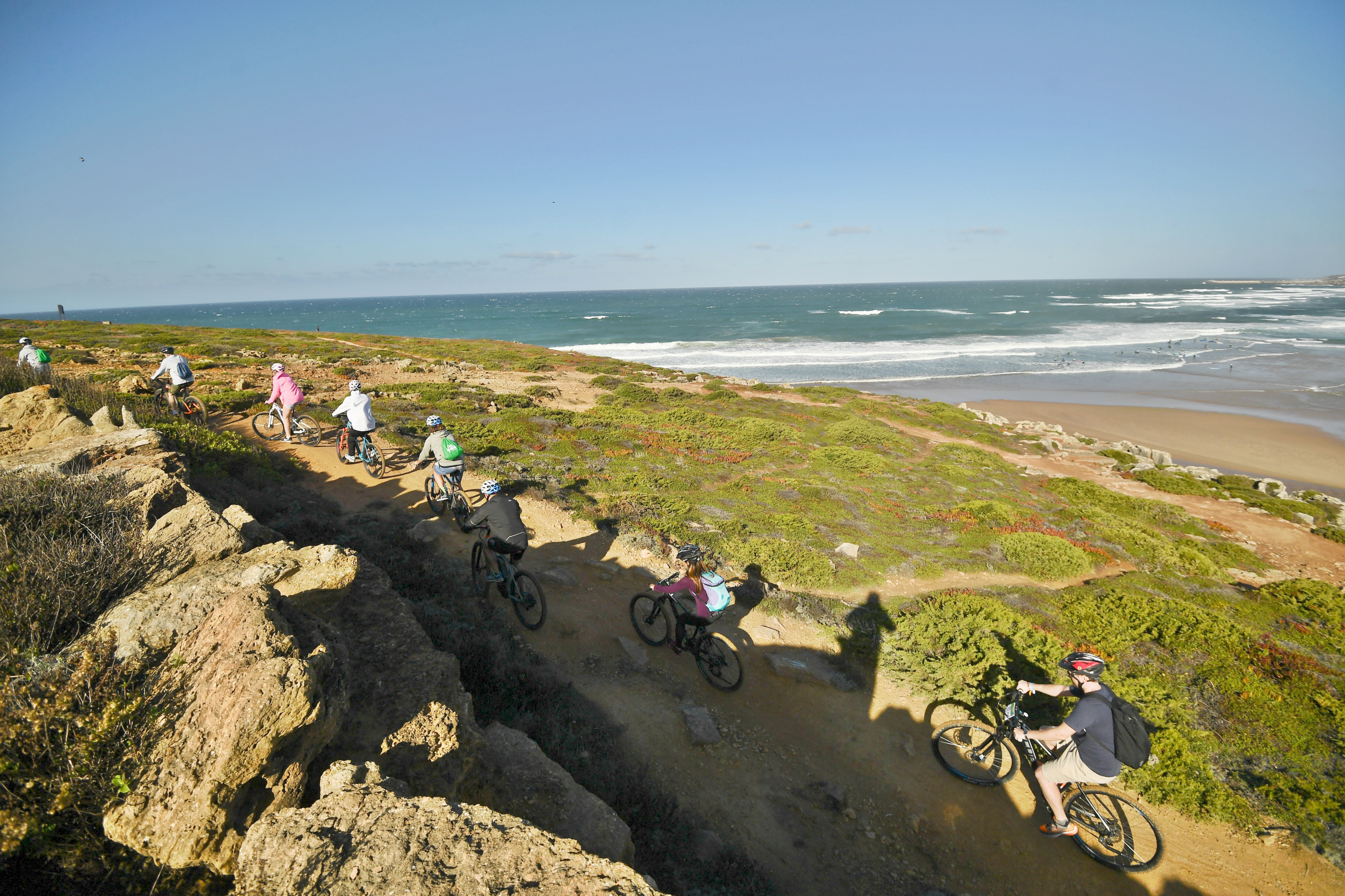 Bike tour along the cliffs by Helios Beach Houses

5. Your son Zé is a big surfer, how did he get into Surfing?
Zé was a really active kid and hated sleeping! He did many different sports before he start surfing, but surf was the only that made him completely happy. He start having surf lessons with 12 years old and never stop until now. He has won at different levels throughout his life and competed in the Nationals Surf Championships. He is also a qualified Surf Instructor.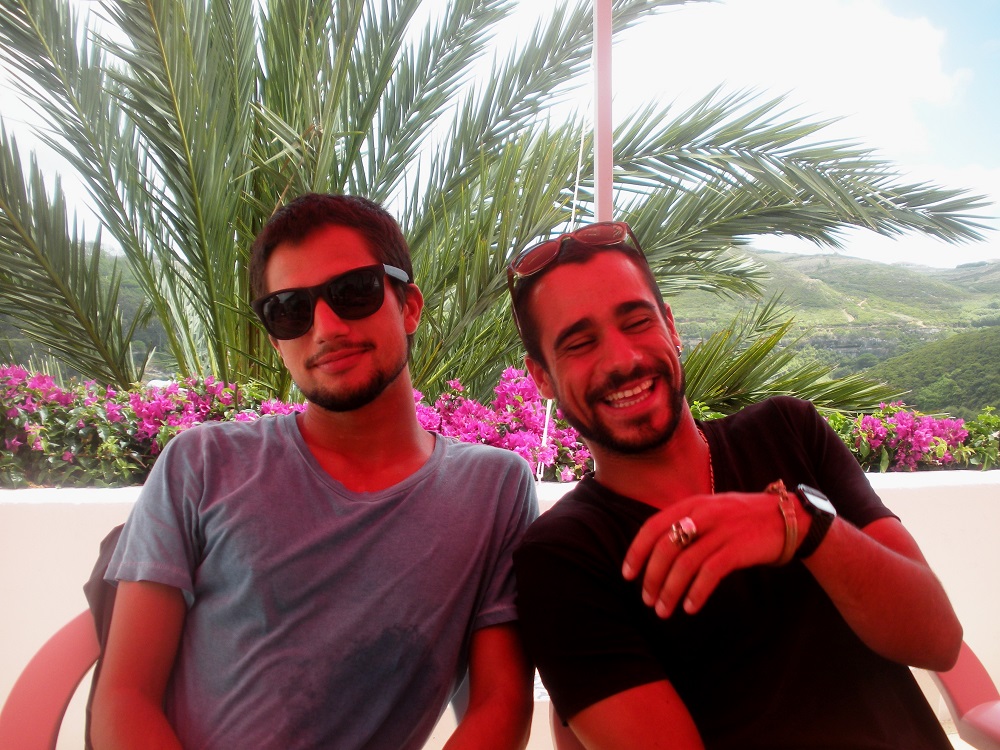 Zé and his brother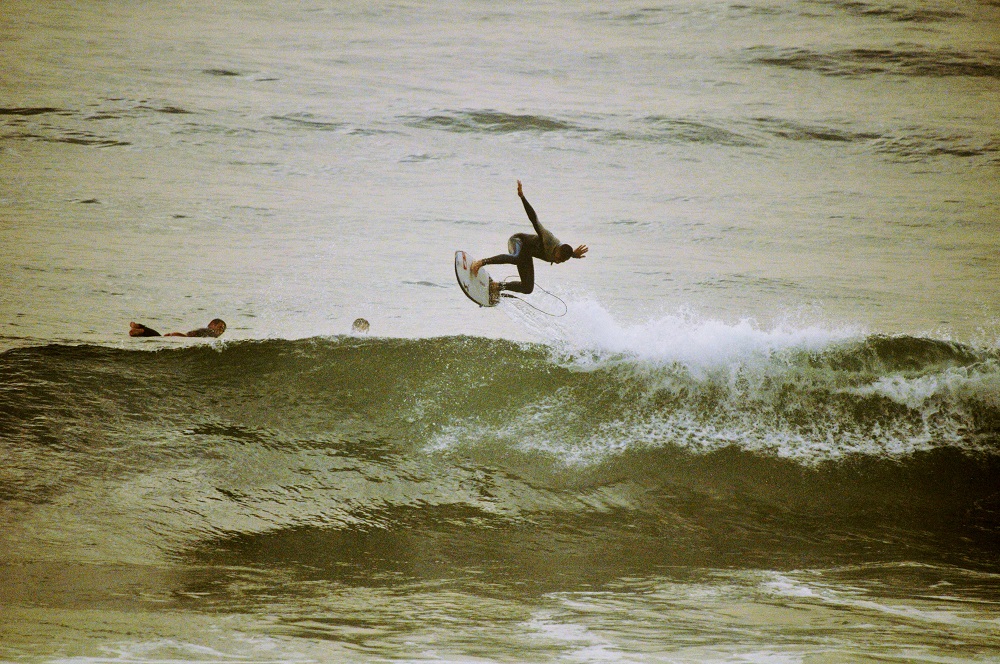 Zé getting some air!

6. Have you any interesting stories from guests who have stayed with you?

I'm the luckiest hostess in the World as I only seem to get lovely guests, wonderful people with whom I have learnt a lot about different countries and different costumes. I have now friends all over the World.
The most amazing and tender story I have it was with my first guests in 2011. They were a couple - the woman from Germany and the man from Miami, she was expecting a baby and when she start going down stairs in Helios, she start crying of happiness, she explained that it was a surprise holiday she booked for her boyfriend who is a director of an educational farm in Miami, where he helps kids with problems learn agriculture. When she saw the agricultural fields in front of Helios she got really emotional (and I too :) ). The next day in the morning she told me that her boyfriend had asked her to marry him at dinner, it was really beautiful and wonderful to see them so happy.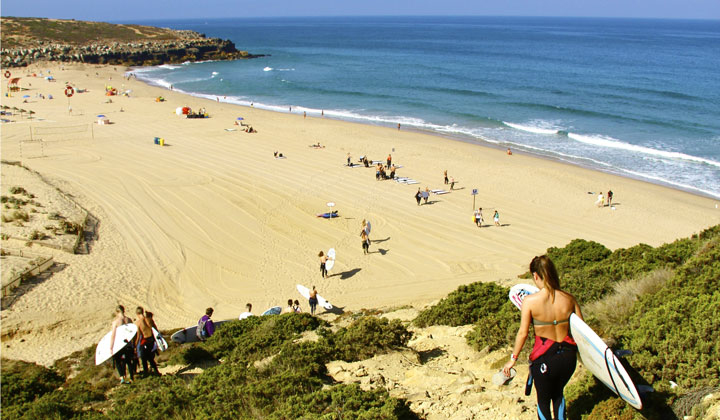 Foz do Lizando Surf beach

7. What destination would you like to travel to if it could be anywhere in the world?
Ireland for sure! I really want to know more and more about that amazing country. Although it is hard to choose because i have met so many wonderful guests from around the world since we started in Helios.