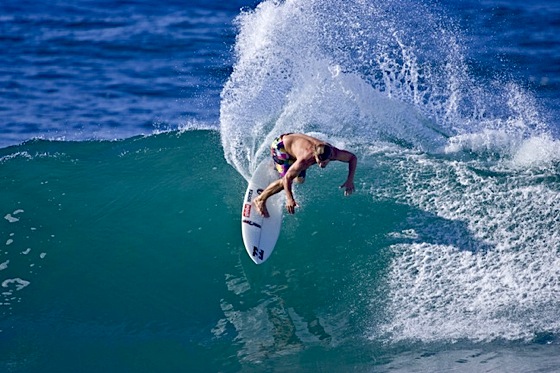 Name: Mark Occhilupo
Full name: Marco Jay Luciano Occhilupo
Nicknames: Occy, The Raging Bull
Hometown: Gold Coast, Queensland, Australia
Born: 16 June 1966, 44 years old
Stance: Goofy
Sponsors: Billabong, Globe, Dahlberg, Vodafone
If you could time travel back to the mid 80s and place yourself into the surfing world, you would have come across Mark Occhilupo. The Australian powerhouse was a rising superstar, and anyone would have thought that he was destined to dominate the surf scene and win world title after world title. However, this is not how this surfing legend's story goes...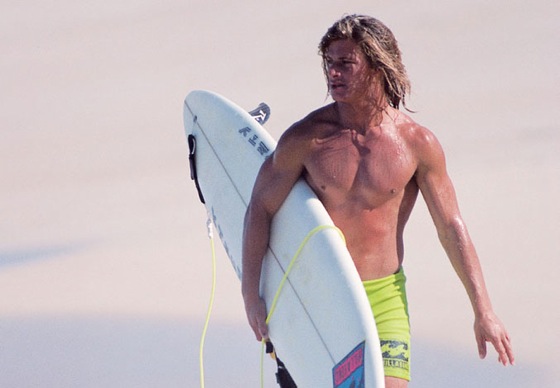 Occhilupo, otherwise known as Occy, was born in Sydney, and grew up on its surrounding beaches. So it is little wonder that he started surfing when he was only 9 years old. Surfing caught his imagination and he soon began to compete, winning his first competition when he was 13. Occy's talent and desire to win led him to qualify for the ASP's world tour in 1983 at the young age of 17. He quietly gained a 16th place finish in the end of year ratings, and was suddenly launched into the spot light.
Over the next 3 years Occy became one of the most famous surfers in the world, standing alongside rival Tom Curren. The two surfers pushed each other enormously, and their heats together are legendary. The 1986 Rip Curl Pro Bells Beach heat between them has gone down in surfing history as one of the most intense and expertly fought.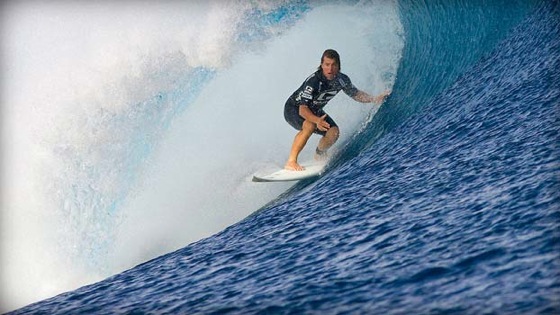 Yet here is where Occy's story veers away from the expected route to surfing glory. It was too much for him and he burnt out. After just missing out on the pinnacle in surfing, the world title, year after year, in 1988 he lost his focus and lost his place on the ASP's world tour. He faded into oblivion, partying hard, not caring about his career, his surfing or his life in many ways.
So how is Occy a living surf legend I hear you ask? It's in the ultimate Hollywood comeback... After the better part of a decade passing, friends helped Occy to pull himself out a period of depression that saw him become overweight and a couch surfer. Finally in 1995, with vigorous training and a lot of hard work, he started to compete again winning a few titles along the way.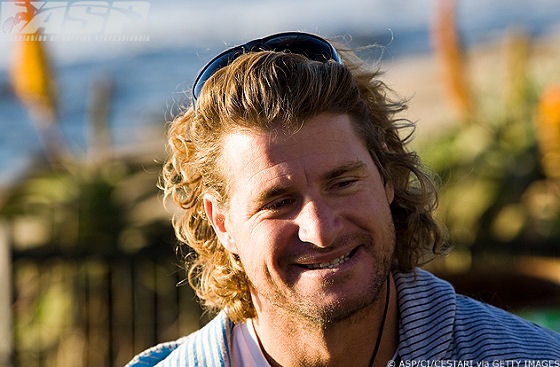 By 1997 Occy was miraculously coming up 2nd only to Kelly Slater on the ASP's world championship tour. Then in 1999, the crowning glory, he won the world title. Aged 33 years old, Occy had finally achieved what he had set out to gain ever since he was first on the tour aged 17. Occy had achieved one of the best sporty comebacks in history.
Occy continued to compete up until 2007 when he finally retired from the dreamtour, but continues to compete as a wildcard on the rare occasion, often as part of the "Clash of the Icons" series where Occy and Curren still try to best each other.
To get a sense of just how amazing Occy's surfing life has been, check out this video for his film "Occumentary".