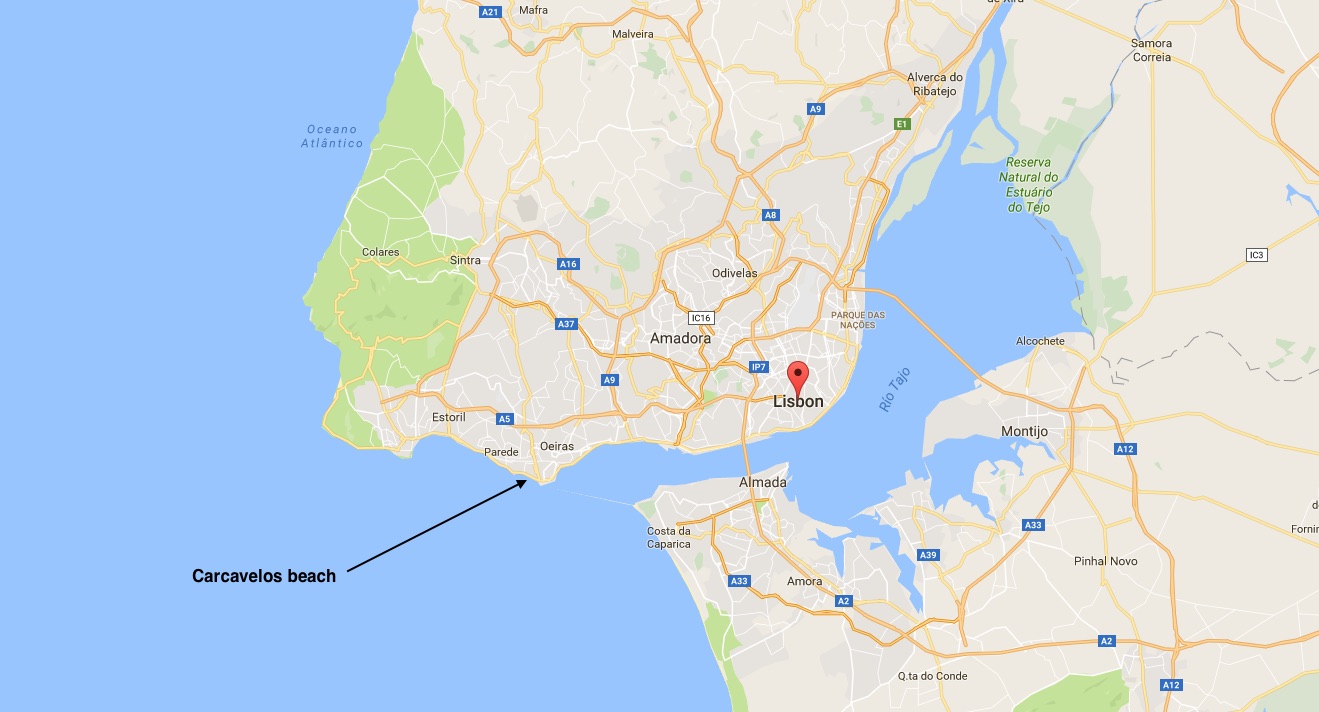 Where:
Carcavelos, Lisbon coast, central Portugal
When best to surf: September to May

Why:
Barreling beach break with options for all levels
Stats: Lefts and rights, can handle small to large swells, lots of peaks along 2km long beach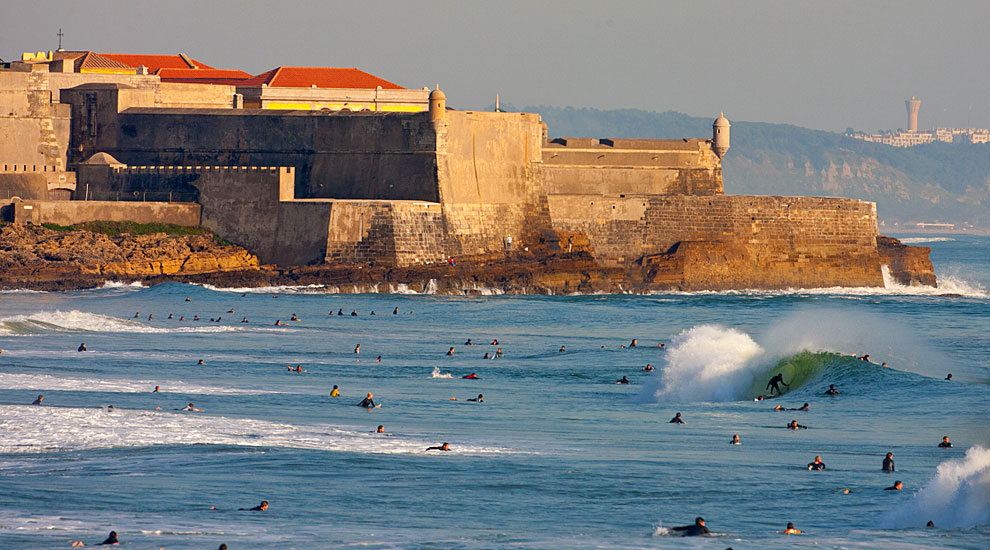 Photo by Ricardo Bravo
Carcavlos beach
is 17 km South West of Lisbon city centre and is one of the best known and loved beach breaks in Portugal. This surf spot is unique in Europe as it is essentially a city beach break, it can
easily be accessed by public transport from Lisbon
city centre and also is the starting point to the Cascais coastline to the west. At about 2 km in length, surfing Carcavelos beach offers many options with a variety of surf peaks surfable on any given day.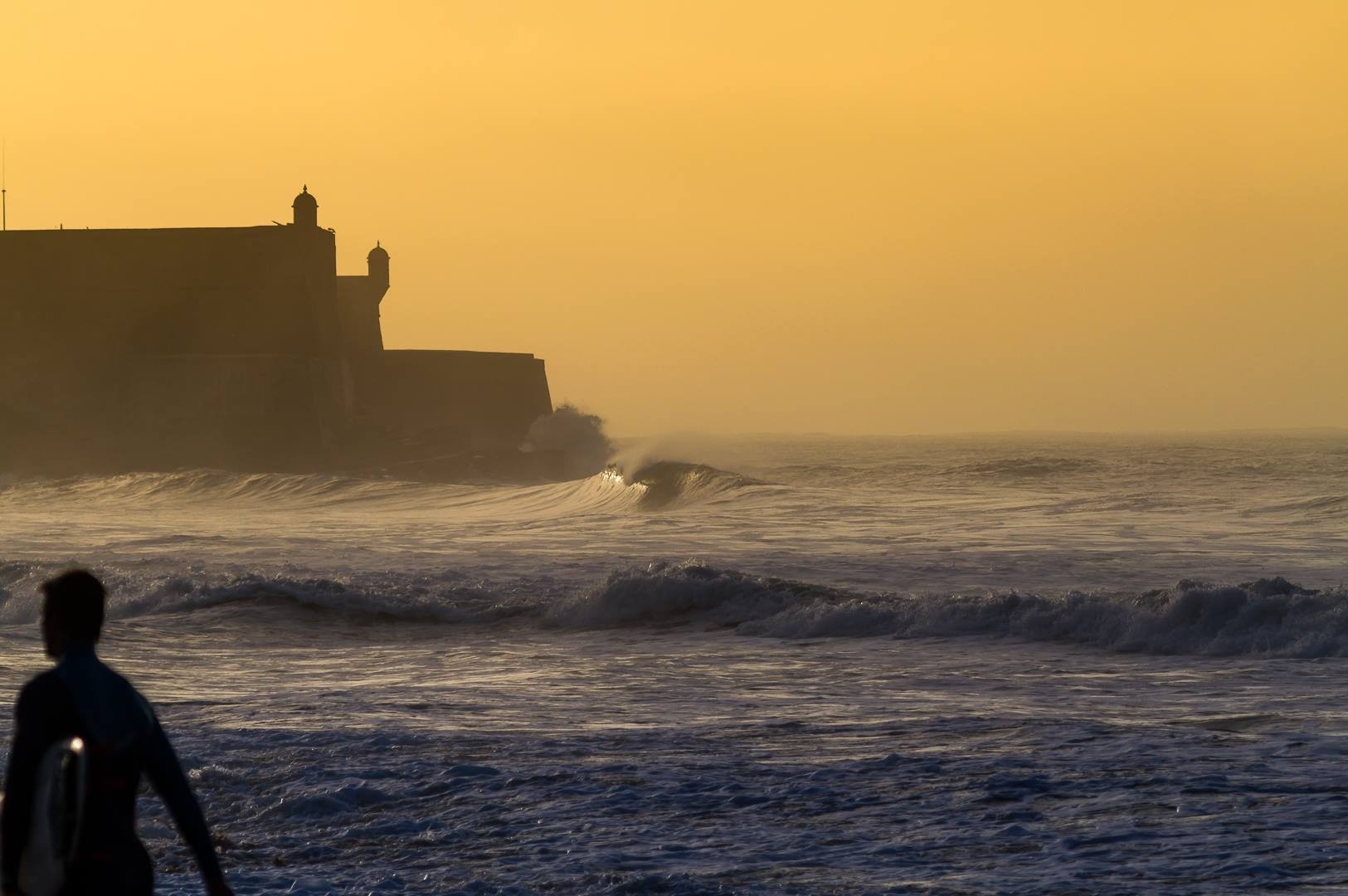 Photo by Undone Photos
What is it like to surf Carcavelos?
Well if you like warm sunny weather and a great beach break offering many types of waves.. well then its perfection. The waves at Carcavelos are breaking most of the year, being smaller during the summer months and getting more consistent from September to May. It works very well from a small ground swell up to larger 10ft + swell once the winds are working with it.
The best conditions to surf the beach is with a South ground swell with a slight North East wind, this gets the peaks working really well and barrelling down the beach for those wanting to jump into the
green room
. There are plenty of left and right breaking waves and the best tide for surfing the beach is on mid tide.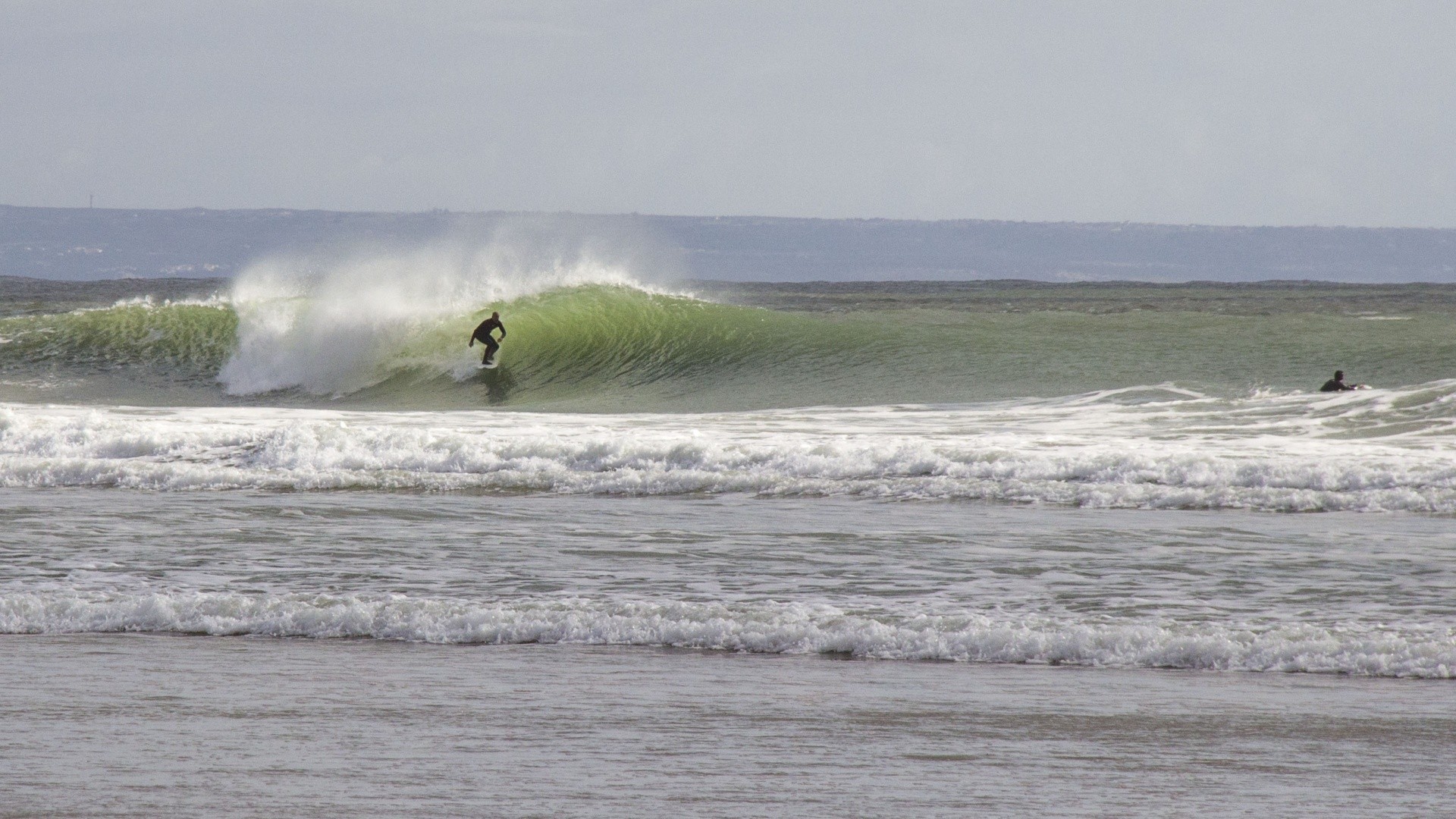 Photo by H. White

Great place to learn and progress
It is known as
one of the best beach breaks in Portugal
and therefore in Europe, and on good swells and a good North wind can have barrelling left hander waves that compete with any of the most well-known beach breaks in the world. It is a great beach also to learn on as it is home to many great Carcavelos surf schools and surf camps which are located on the beach right in front of the action or with a couple of kilometres. Here you can book lessons and hire any equipment that you may have forgotten on your travels to Portugal and it is a great place to learn and progress.

Carcavelos also hosts the
Billabong Pro
every October, where the world's top male and female surfers battle it for tour point in the World Qualifying Series. It's a great week to visit and we have some nearby
Lisbon surf camps
options worth considering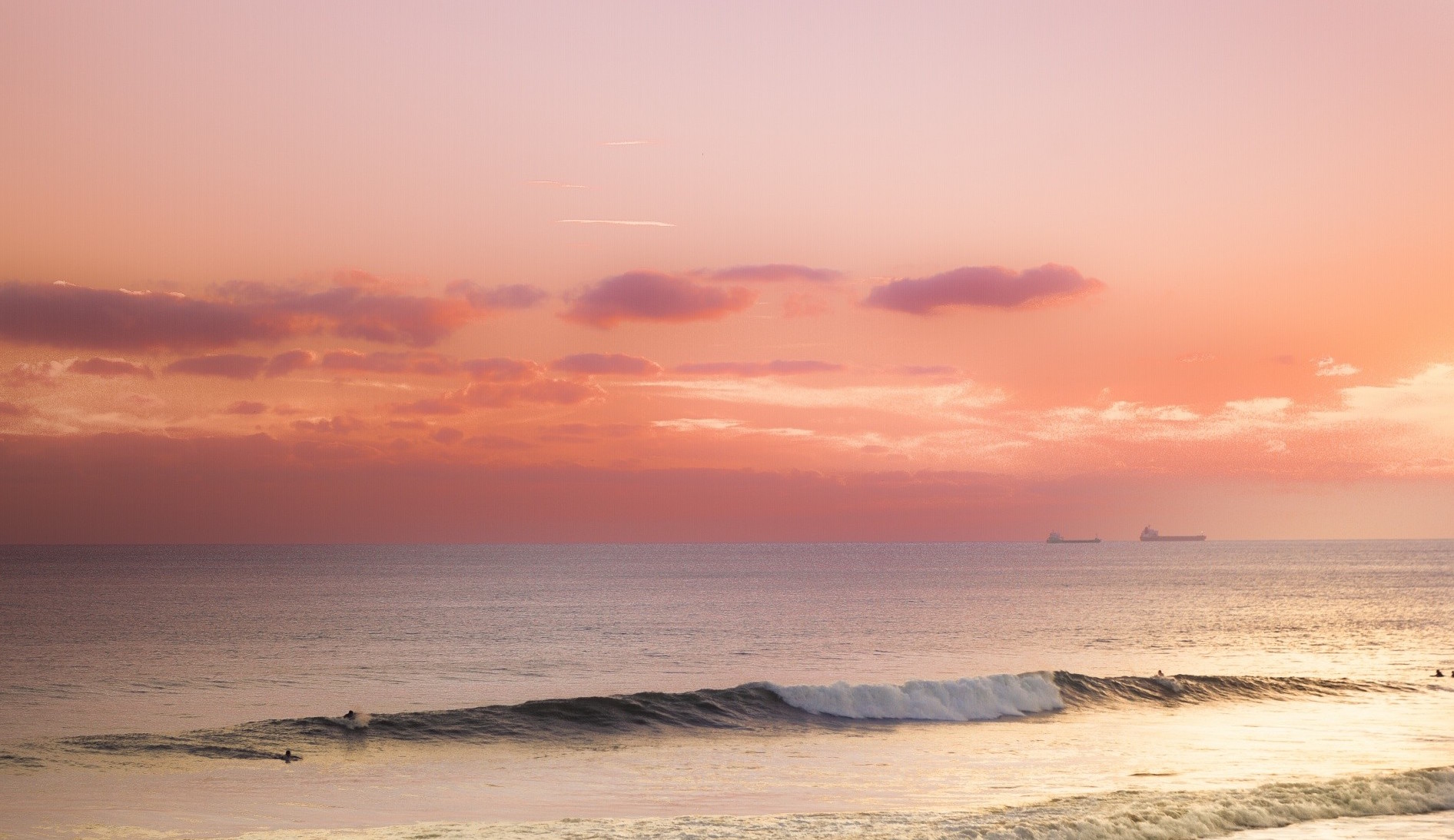 Photo by Fabio Gomes
Watch the sunset with a nice local beer
There is so much on offer while not Carcavelos surfing as it is in an urban area that is rich in culture. To the east is the famous
Sao Juliao da Barra Fortress
which was used as a defence to the river that runs into Lisbon, the Tagus River. Along the beach you will find many cafes that offer a huge variety of food and great outdoor dining. You can relax on the the promenade and watch the sunset with a nice local beer
or wine after your surf.
And there are many Carcavelos surf hostel's and accommodations in the area so you can be right by the surf and take every advantage to having the waves on your doorstep with too much travelling.
How to get to Carcavelos
The beach is very easy to get to from Lisbon, you need depart from
Cais do Sodre Station
and the train takes about 20 minutes to
Carcavelos train station
. From the station its only a 10 minute walk to the beach.
Along the same trainline Carcavelos can be easily reached from Cascais to the east (10km)
If you are driving the N6 coast road drives right in front of the beach and is about 30 mins from Lisbon and 25 from Cascais. There is free parking available on the beachfront too.