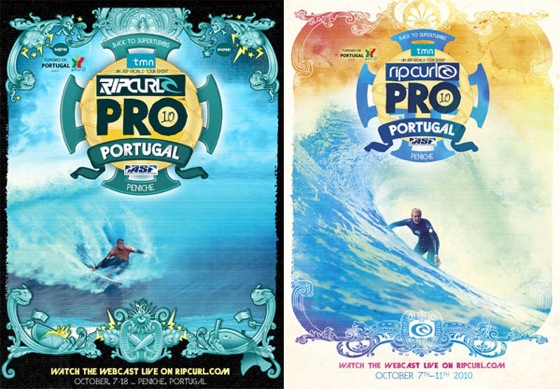 Europe's surf scene is one of the most varied and cultural in the world, and each year the World Championship Tour comes to hold at least 2 of its events on our shores.
The Quiksilver Pro France in
Hossegor
has finished, so now it's time for a change of location: The Rip Curl Pro
Peniche
in Portugal. Rip Curl's event is stop number 8 out of 10 on the ASP world tour, so nerves are being tightened as the championship race pushes towards its end goal.
Supertubos in
Peniche
is the wave that had everyone talking last year. Rip Curl held its "the Search" contest at Peniche in 2009 after what had been a disappointing contest at Mundaka. Mundaka would normally be the 8th stop on the tour, however the wave was too inconsistent for the professional tour, so something had to be altered... in steps Supertubos.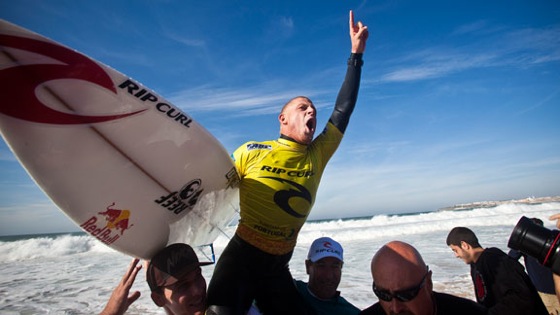 Peniche's heavy, barreling and dangerous wave wowed the spectators and pro surfers alike last Autumn. Boards were broken, new reputations earned and even a n injury or 2. Aussie Mick Fanning won the event, but it was Fanning's compatriot Owen Wright who stole the show.
Wright was an event wild card who not only made it through to the semi finals, but took down Kelly Slater, Dane Reynolds and Damien Hobgood along the way. He should have met Fanning in the semis, but he had to pull out as suffered a burst eardrum curtsey of a very heavy Supertubos wave.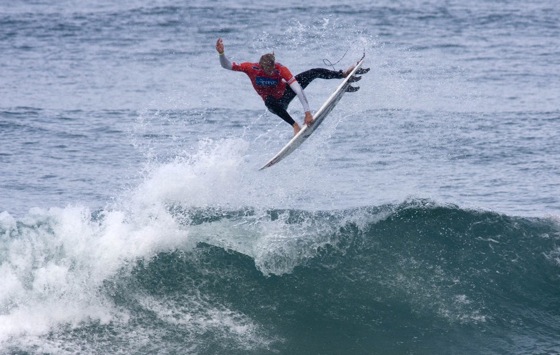 The waves were so good and the contest so popular in its first year that the ASP have decided to make it a regular fixture. So what can we expect this year from one of Portugal's top surf breaks? Mick Fanning as defending champion and recent Quiksilver Pro France winner is one to watch, especially now that he sits at 3rd in the world rankings. Everyone is going to be watching whether his momentum will continue into Portugal again, or if Jordy Smith can reclaim his early year winning form in order to make a challenge to the seemingly unstoppable Kelly Slater who leads the race.
Running at the same time as the Men's contest will be the Women's Rip Curl Pro where the top 17 female surfers in the world will compete. Peniche is the only women's ASP competition in Europe, so it will be a special event for surfers as they not only enjoy Peniche, but open the event on 7th October.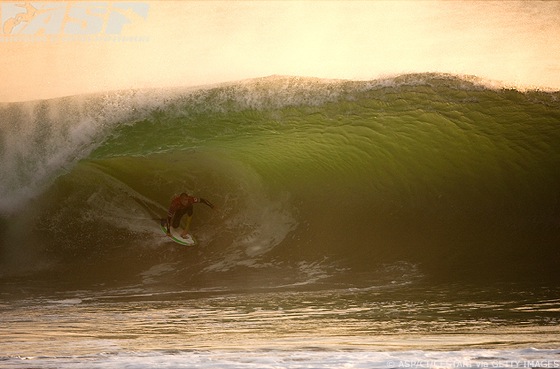 The Rip Curl Pro Peniche will be running from 7th to 18th October and will be available to watch online at
https://live.ripcurl.com/index.php?Portugal2010
. Make sure you look out for the Euro force boys, Portuguese Tiago Pires and French Jeremy Flores as they attempt to do well in Europe and improve on their world ranking positions.
So only a few days to go... and to get you in the mood, check out the teaser trailer below.