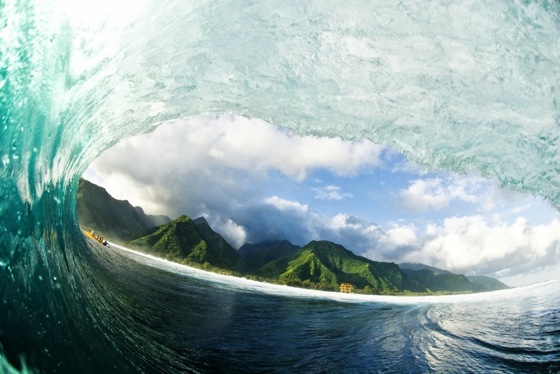 10 ft of barreling thick lipped ocean over a few feet of super sharp coral reef? Yes it's that time of year again... Say hello to one of the heaviest left hand breaks on the planet:Teahupoo, and get ready to watch the world's finest surfers battle it out The Billabong Pro Tahiti.
Stop number 5 of 10 of the ASP's world championship race is about to start next week over on the idilic French Polynesian island of Tahiti. Normally when thinking of Tahiti's dangerous and exhilarating break of Teahupoo, surfers break out with sweat. However this year the guys on tour have another worry... elimination.
The ASP has seriously upped the stakes with the tour this year. If you are not sitting in spot number 32 or higher at the end of the Billabong Pro Tahiti, then you will no longer be on the ASP's world championship tour for the rest of the year. Surfers can qualify the hard way- through qualification rounds or wildcard entries, however they will no longer be part of the seeded elite.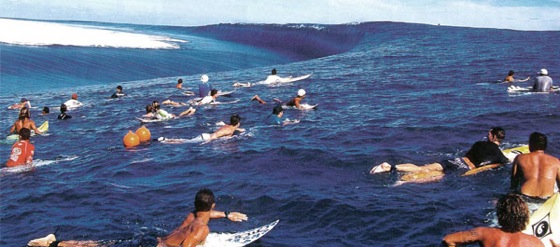 So who will be scrambling to get a great result and leap up the rankings?... Sitting at 33rd in the ratings with 5750 points each are Tom Whitaker, Kekoa Bacalso, Patrick Gudauskas, Tanner Gudauskas and Neco Padaratz. Next on the firing line at 38th are Dean Morrison and Ben Dunn with 4500 points each, whilst Mick Campbell, Drew Courtney, Jay Thompson and Nate Yeomans sit at 40th with 3250 points a head. The final two surfers who have everything to ride for are Marco Polo and Blake Thornton at 44th with 2000 points each. If these guys don't get high enough results then they are off the tour for the remainder of the year.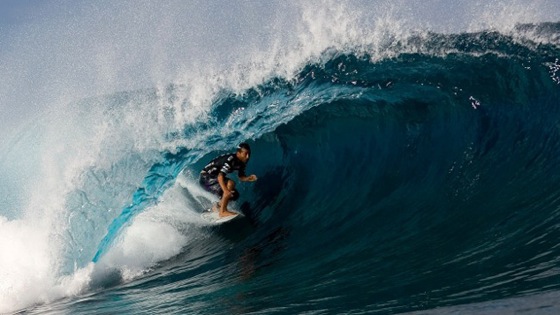 Our European representatives in the form of Portugal's Tiago Pires and France's Jeremy Flores are pretty much safe, as Pires is 15th and Flores is 24th in the ratings.
The Billabong Pro Tahiti has been part of the ASP's tour since 1999 when the ultimate comeback kid Mark Occhilupo took the event title and the world title. Since the event's birth winners have included Kelly Slater (3 times), Cory Lopez, CJ Hobgood and his twin brother Damien Hobgood, Andy Irons, Bruno Santos and last year's champ Bobby Martinez who also won it back in 06' as well.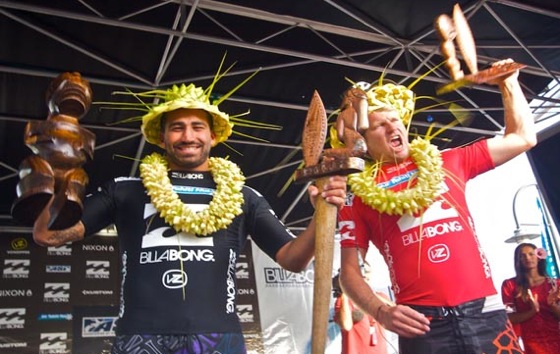 So what can we expect from the event itself? At the moment the wave forecast for Tahiti is looking good, so head high waves are set to be a minimum- which means great barreling waves. Teahupoo, found just off the coast of the town of Taiarapu, Tahiti Iti (Tahiti's small island joined to the main big island of Tahiti Nui), will certainly bring out the best in the ASP's surfers as they all clamber to either remain on the tour, or to increase their lead in their attempt to claim the world title.