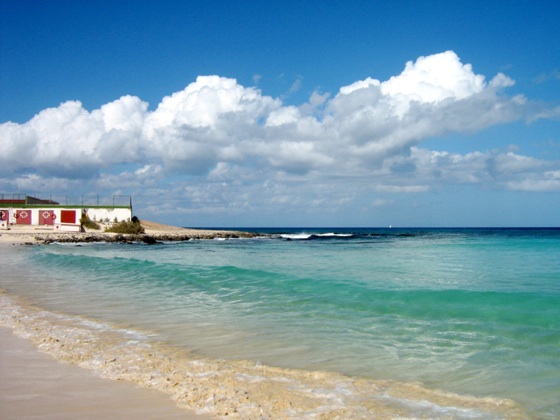 Over in the stunningly beautiful Spanish Canary Islands off the coast of Morocco lies
Fuerteventura
. Sun drenched, vast volcanic planes make up the majority of the island's landscape before the land meets the Atlantic Ocean.
Where the water meets the islands edge you find some of the best surfing waves in Europe. Whether you are a complete beginner or an expert, there will be waves for everyone. So here are our top 5 reasons for why
Fuerteventura
is the top winter surf holiday destination...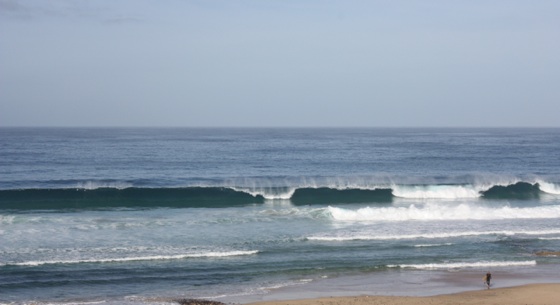 Amazing waves- Beach, rock or reef break, the island has it all. Make the most of the stunning waves by booking yourself in for surf lessons if you are a beginner, or looking to improve your technique. Up for a challenge? Ask to go surfari and visit the North Track.
Brilliant restaurants, cafes and bars- Fuerteventura has everything from traditional Spanish Tapas and Canarian Mojo sauce through to delicious Italian cuisine. Explore the busy streets of Corralejo to satisfy your culinary curiosity.
Great night life- The Spanish love to party, and the warm winter season in Fuerteventura is the perfect excuse. Whether it's local festivals, Christmas, New Year's or simply fiesta time, make the most of the Spanish way of life and join in.
Lots to see and explore- On a rare day off from the beautiful surf, explore the volcanic landscapes by hiring a car. The island rises up into the cloud line, with incredible ancient relics and shrines found at the foothills of the dead volcanoes. Breath taking scenery and views will transport you into a "Land Before Time" setting.
Sunshine all year round- What more could you want? With average temperatures during the day of 21 degrees C and above, and sea temperatures well into the high teens, Fuerteventura is exactly what you were craving when you were stuck at your desk job. So the question is: what are you waiting for?