The south west of France is home to some of the best surf in Europe, and helped to establish the European surf scene in the 1950s. The French are very proud of their surfing heritage, and the surf scene is still thriving today. Introducing the whole family to the French way of life, getting to surf daily in world class beach breaks, and washing it all down with some superb food and drink is a great idea for a family surf holiday this year.
To help you know where to start with your French surf plans, take a look at the beautiful yet affordable surf accommodation in the best surf towns below:
1- Hossegor Beach House, Hossegor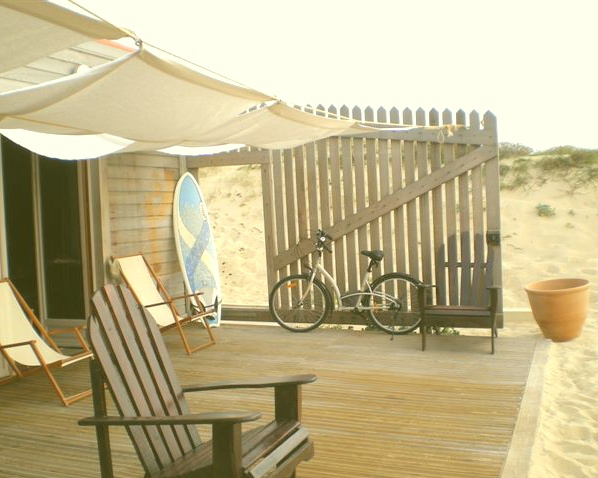 For your ideal location for the family consider the surf town of Hossegor, where every September the ASP holds its world tour event the Quiksilver Pro France. The beautiful golden sand beaches and amazing beach breaks have attracted the best surfers in the world, and will provide you with a great mixture of beginner and intermediate surf spots.
For the best experience of stepping out your front door onto the beach, stay at
Hossegor Beach House
. It is a great combination of the traditional and modern wooden decor of the region, located literally on the beach, sleeps up to 6, and has its own private plot… so you can watch the sunset over the ocean everyday from your beach decking.
2- Castlecap Apartments, Capbreton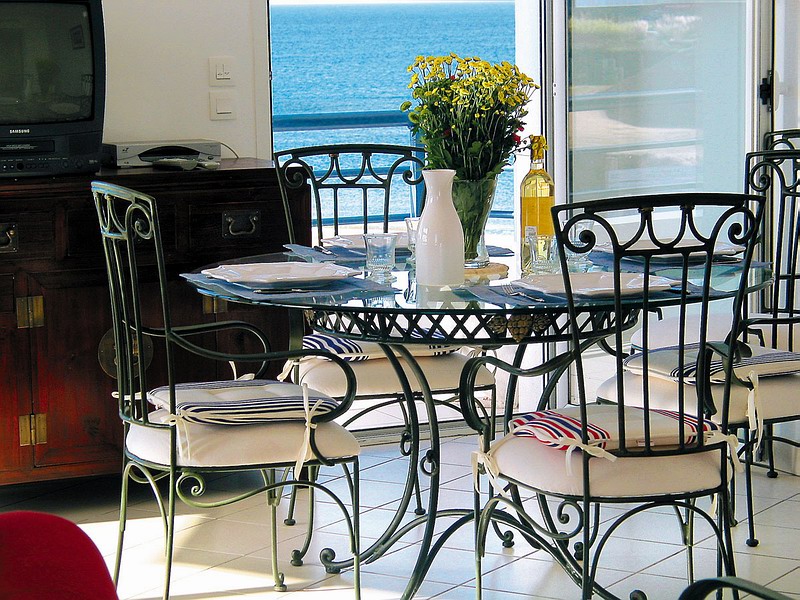 If you're looking to wake up to the sights and sounds of the ocean, then the modern and beautiful
Castlecap Apartments
are spot on. Located on Capbreton's beach promenade the apartments are self catered, sleep 4-6, and overlooks the surf you will be in everyday with your family.
Capbreton is a harbour town, so enjoy the great local seafood cuisine and walks around the amazing yachts anchored there. However, the town is also next to Hossegor, so make sure you take the family for a bike ride or walk into the town to discover all the great surf shops, or simply to indulge in some amazing French pastries at one of the many delicious patisseries.
3- Le Grand Large, Biarritz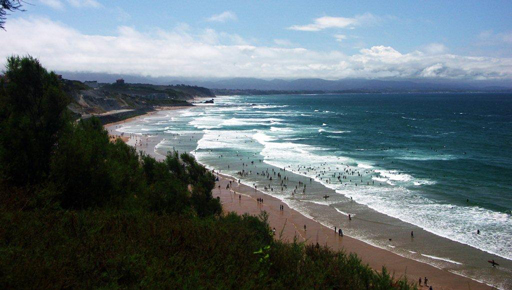 If you're looking to mix your surf holiday with a whole lot of culture, then base yourself in Biarritz. This French Basque surf city was the birthplace of surfing in France in the 1950s, and the culture is still very much alive today. Make the most of learning to surf at the stunning Cote des Basques where the Roxy Jam long boarding competition is held each year or at the slightly more challenging La Grande Plage.
For amazing ocean views, even of Cote des Basques, stay at
Le Grand Large
self catered studios and apartments. These beautiful apartments sleep 4-6, have their own balconies, and the apartment has its own heated swimming pool.