When you think of big waves, where springs to mind first? Hawaii, Mexico, or maybe Tahiti? How about Europe? It may not be the first place most surfers think of, but within Europe lies some almighty waves that attract some of the best big wave surfers in the world. Here are a few of our favourite big wave
surf spots
lying on our doorstep:
1- Aileens, County Clare, Ireland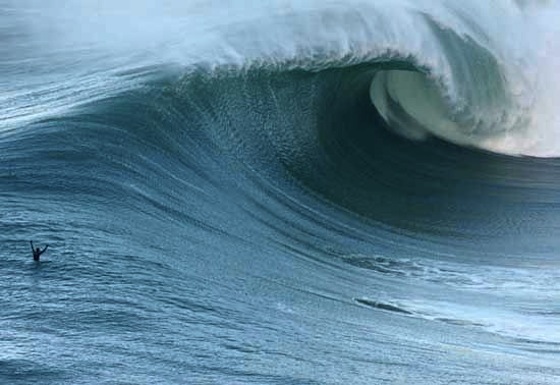 Renowned for its breathtakingly beautiful dark cliffs of Moher, Aileens aka Aill Na Searrach in Gaelic, is one of the premier big waves in both Ireland and Europe. With waves reaching and surpassing 50 foot, this wave requires total commitment and a tow-in water craft. With the break itself lying 2 miles from any access point, it is a real labour of love for surfers to commit to surfing Aileens.
2- Mullaghmore, County Sligo, Ireland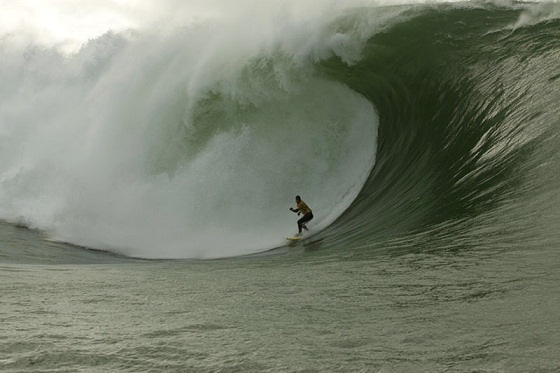 Home to Billbong's 'The Gathering' big wave contest, Mullaghmore's head surf spot can reach massive sizes of 20 to 30 feet. The wave rose to fame in 2010 when French big wave surf duo Benjamin Sanchis and Eric Ribiere towed into the enormous waves and won the contest, putting the spot and Ireland on the international big wave map.
3- Belharra, Basque Country, France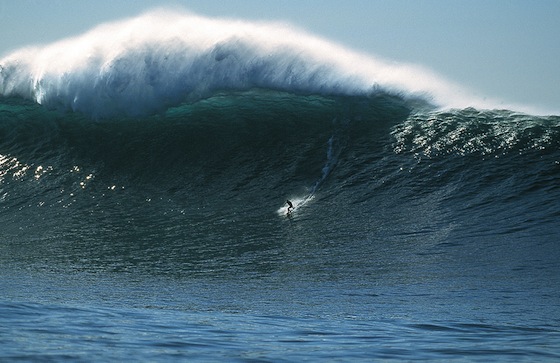 Two miles off the Basque coast of France near to the town of Saint Jean de Luz lies Belharra, the deep ocean trench wave that can reach up to 60 foot in size... but is very unpredictable. Tow-in surfers from around Europe have taken on Belharra's intense ride, but no one really knows how big this wave could get as yet.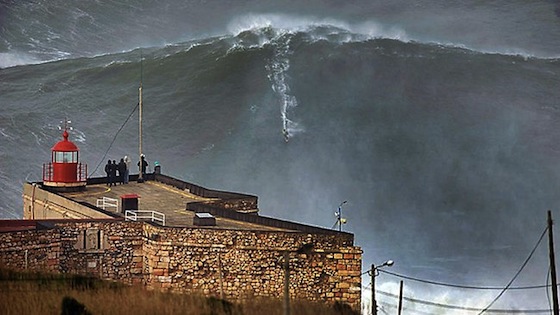 At the beginning of 2012 you'd be forgiven for not having heard of Nazare, however after 1st November 2012 it should have come on your radar... Big wave surfer Garrett McNamara rode what was one of the biggest waves ever to be caught on camera. 90 foot plus. Nazare, which lies about an hours' drive of Lisbon, Portugal has become a focal point of the big wave community ever since Gmac's incredible ride.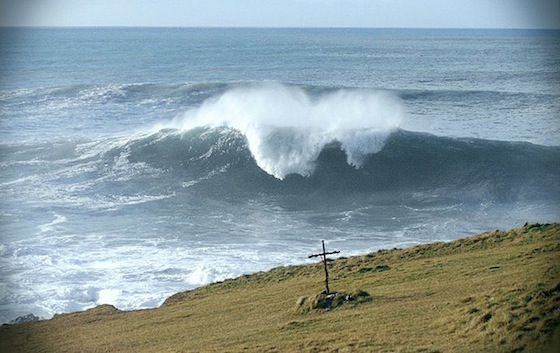 When you picture the Atlantic waves crashing into the Cornish town of Newquay, England how big do you picture them? 5 foot, maybe 10 foot at a push? How about 25 foot plus? The Cribbar lies off Fistral Beach towards the northern end, and only breaks a few times a year, but what it doesn't have in consistency, it makes up for in size.