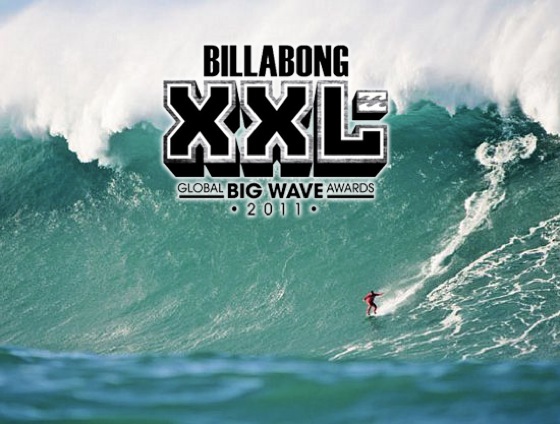 Over two thousands fans and surfers watching, a thousand plus images and videos submitted, 400 judges, and only six winners to claim it all. The Billabong XXL Big Wave Awards took place last week over in California.
On 29th April in Anaheim, California, big wave riders from around the world gathered to celebrate the best and the biggest waves ridden during the past year. The awards are now in their eleventh year, and continue to set records that are often beyond belief.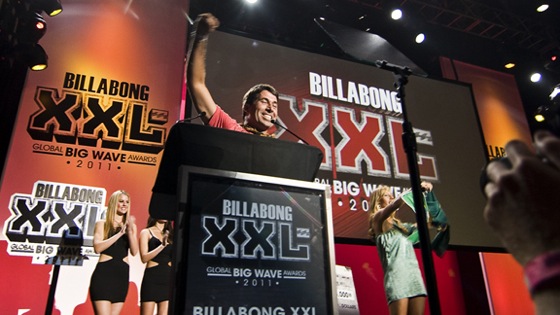 The top prize of the night went to Brazilian surfer Danilo Couto, who paddled into a monster 50ft+ wave at Jaws, Maui, setting heads rolling as the spot is normally thought of as a tow-in surf only. Couto won $50,000 and a Toyota truck for the year. (Nice pay packet for one wave).
Hawaiian charger Shane Dorian again stood out this year by scooping both the Monster Tube Ride and the Monster Paddle awards. Dorian set a new world record by paddling into a 57ft wave at Jaws, Hawaii, at in the season.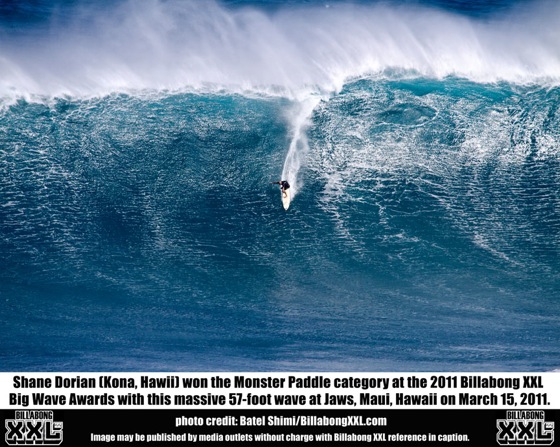 It was also a proud day for the European crew, as
Hossegor
's Benjamin Sanchis won the Biggest Wave award for surfing Belharra. The spot is infamous in Europe for producing some of the biggest waves during the winter season. Sanchis was really pleased not only with the award but to be bringing more focus to our European surf scene.
Special mention was made for Hawaiian Keala Kennelly, who took the women's best performance from previous winner Maya Gabeira from Brazil. Whereas the men's award was given to Sion Milosky posthumously, who tragically died at Mavericks earlier this year. Many of the surfers who won awards donated their prize money to the Milosky family fund.
Ride of the Year:
Danilo Couto (Brazil)
Date: 8th February 2011
Location: Jaws, Maui, Hawaii
Biggest Wave:
Benjamin Sanchis (France)
Date: 16th February 2011
Location: Belharra, France
Monster Tube Ride:
Shane Dorian (Hawaii)
Date: 15th March 2011
Location: Jaws, Maui, Hawaii
Monster Paddle:
Shane Dorian (Hawaii)
Date: 15th March 2011
Location: Jaws, Maui, Hawaii
Verizon Wipe-out of the Year:
Mark Matthews (Australia)
Date: 6th April 2010
Location: Shipstern Bluff, Tasmania


More
Surfing Videos