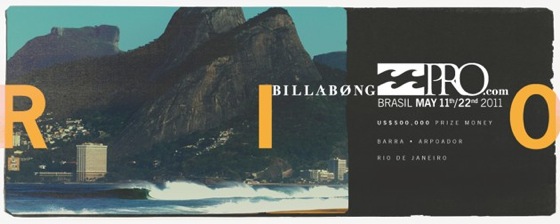 Over in the bustling city of Rio de Janeiro, Brazil the Billabong Pro is about to launch. The waiting period starts tomorrow 11th until 22nd May, and will see both the men's and women's contests being held alongside each other at Barra and Arpoador.
View
Arpoador, Rio de Janerio
in a larger map
The worlds best 34 male surf athletes, and the top 17 female contestants are descending on the beautiful city of Rio to compete in the homecoming of the contest. For the past 8 years the only South American contest has been held at Santa Catarina, Florianopolis, Brazil. Billabong took over the rights to the contest last year, and boosted the prize money to a massive $400,000.
Billabong's support of surfing in Brazil has been agreed for 7 years, and has meant that this year the prize purse has increased to $500,000. The prized and the points for the world championship tour insures that the event draws in the very best of the ASP's elite athletes, and will be watched by thousands all over the world.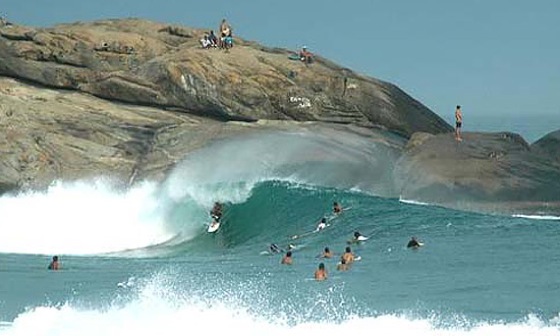 The contest will be held in the ever changing beach breaks of Barra and Arpoador, which on average hold chest to head high waves- but when the big swell comes will provide 8ft+ rides. Watch out for punchy lines and lots of aerials by the lighter surfers.
Last year it was Brazilian surfer Jadson Andre who claimed the victory in front of a packed home crowd, defeating x10 world champion Kelly Slater (USA). However, this year Andre will have everything to go for, as Slater is in form, leading the world rankings after winning the first event of the year at the Quiksilver Pro Gold Coast.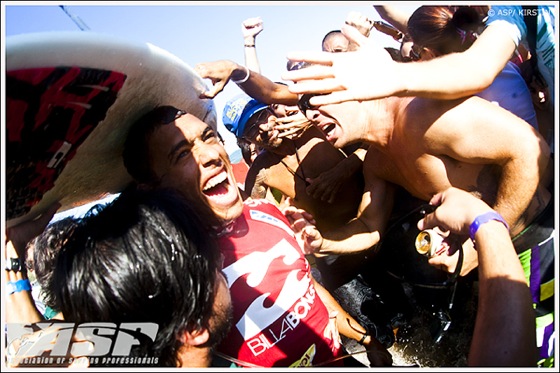 Other challenges to the event will come from Aussie Joel Parkinson, who is fresh off the back of his win at Bells beach. He'll be super hungry for a great result in Rio, as he's been injured each year for the past 2 years, which pretty much cost him at least one world title. So he'll be going for it in Brazil as he currently sits at number 2 in the rankings.
Billabong's event is stop number 3 of 11 for the men's dreamtour, however, for the women it will be number 5 of 7. So there is the possibility that a world title could be wrapped up by the end of the event. Hawaiian Carissa Moore has stormed ahead in the ratings this year after winning 2 of 4 finals. Closely following her is Aussie Sally Fitzgibbons, who took the win at Bells Beach last month. So the competition will be fierce and that's without even mentioning last year's world champion Stephanie Gilmore, who is hungry to get back her shot at her 5th title.
2011 Billabong Rio Pro - Webisode #1 from Billabong USA on Vimeo.