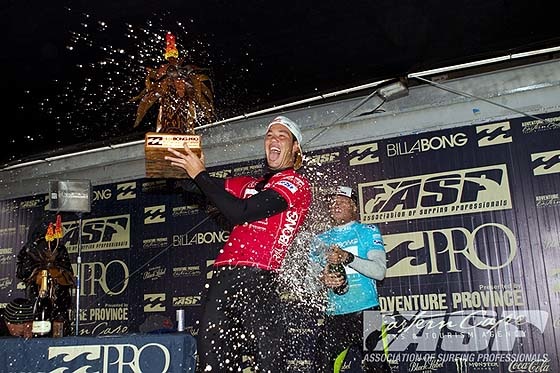 Jordy Smith has only gone and done it again... winning the Billabong Pro J-Bay for the second year in a row.
Yesterday in stormy waves at Jeffreys Bay, South Africa, 24 year old South African Jordy Smith powered his way through some tough heats to claim the Billabong Pro title. Running from the 14th to 24th July, the Billabong Pro J-Bay has seen some of the best and stormiest of conditions, and yesterday's final was no exception to the rule.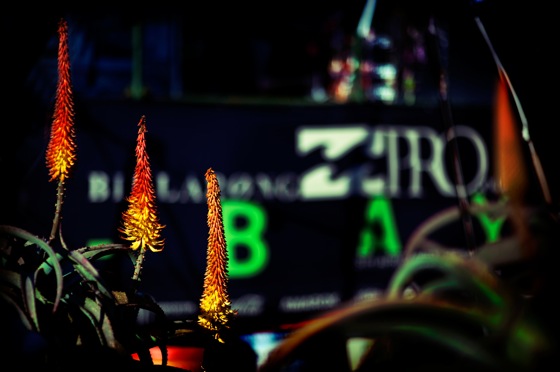 Smith's road to glory was paved with some fierce competition in the form of the perennially in shape Mick Fanning (AUS), Adrian Buchan (AUS) and Damian Hobgood (USA). Yet it was the final that witnessed Smith go head to head with Fanning that proved why this time he was the victor.
In 3-4ft waves Smith and Fanning battled out the final. Smith got the upperhand by landing a two hand rail grab that brought home the scores. Smith managed to create a two wave combination score of 15.60 out of a possible 20, whereas even with Fanning's sweeping cutbacks and quick turns, Fanning could only put together a final total score of 14.83.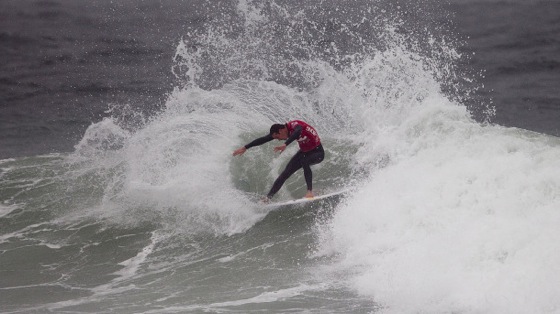 Close on the heels of both Smith and Fanning was Joel Parkinson (AUS), who after finishing equal third, now leads the world championship tour (WCT) ratings. J-Bay was event number 4 on the WCT, and there will be 11 events in total this year, so it is still early days to see who is likely to be taking the world championship title for 2011. However, the top contenders will already be looking to maximize their leads.
The leader board has shifted from the completion of j-Bay, as Parkinson took the top spot, Smith lies in a close second place, pre-J-Bay leader Adriano de Souza (BRA) slips to third, and Fanning jumps from eighth to fourth. Everyone is hungry for the win, especially as the top three have never won the title.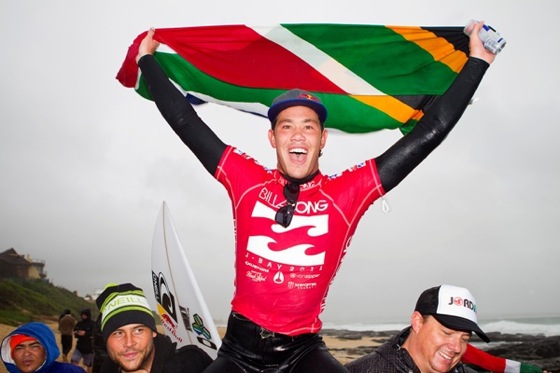 The rookies on the tour are also doing well and giving the old boys a run for their prize money. Australian Julian Wilson and Brazilian Alejo Muniz both posted quarter final results, bringing Wilson to spot 20 in the ratings and Muniz to a very comfortable 13. Muniz's result secures him a spot on the tour for the remainder of the year, as this year after the next event there will be a change over of the top 32 WCT surfers to those who are in the top 32 in the world. Some familiar faces are set to be replaced by some fresher ones.
The decider on who will be brought onto and who will be lost from the second hald of 2011's tour, will be at the Billabong Pro Tahiti, that's set to run from 20th to 31st August. Look out for more details at
https://billabongpro.com