Surf movies have come a long way since their initial popularity in the 1950s and 1960s. This year has seen all types of creativity shown, but there are always some surf videos that stand out more than others. Here are just a few that made our cut: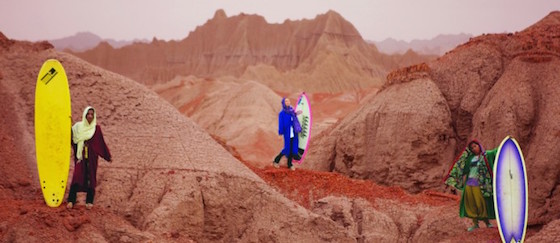 Surfing is all about exploring and sharing that incredible feeling of riding waves. In 2014 Irish champion surfer Easkey Britton was the first woman to surf in Iran… She started teaching women how to surf and helped to make a surf film about her time there. Incredibly beautiful, poetic, and eye-opening, the film '
Into the Sea
' is one of the best surf films of the year.
Wilson vs Burrow 21 Days Red Bull Surfing Part 1 of 3
Pro surfers Julian Wilson and Taj Burrow are the focus of this Red Bull feature as how the pros get ready for contest is put under the microscope. Get ready to want to get a whole lot better at your surfing.

Here's what It's like to Ride a Monster Wave at Nazaré | Behind the Lines, Ep. 4
Ready to hold your breath? Watch Andrew Cotton take on some to the biggest surf in Europe over in the now legendary surf spot- Nazare, Portugal. Not for the faint hearted.

Get a glimpse into the world of
Stephanie Gilmore
- x6 world surf champion, who was reigning supreme in the waves until an unprovoked attack my a stranger left her physically and emotionally hurt. Here is a taste for her story of what it's like to always be in the surfing spot light and her amazing come back this year!