It's cold out there, the weather and the surf is turning arctic, time for a little surf getaway to warmer winter locations… And not just any surf destination, it needs to be somewhere special, the 5 or 4 star variety. So where in the world should you go for the best surf and the best luxury treatment? Here are a few of our favourite ridiculously decadent destinations around the world to get you in the mood to do nothing but eat, sleep, surf… pamper and repeat.
1- Paradis Plage, Morocco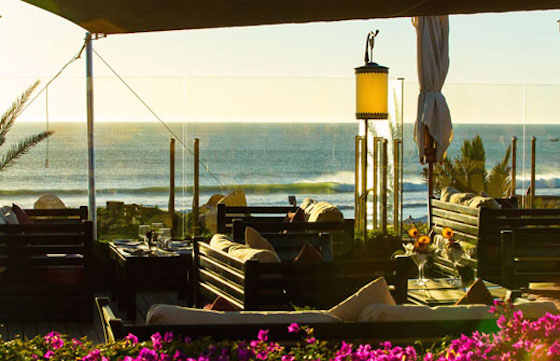 Surf, yoga, and spa time? Sounds almost too good to be true, however this all exists at
Paradis Plage Resort
25 minutes drive from Agadir, Morocco. The Resort overlooks a beginner to intermediate surf beach, holds 2 yoga sessions every day, and boast a world class spa. Few excuses not to relax in the African sunshine, enjoy surfing in the warm waves, and finish the day off with a much needed post-surf massage and mouthwatering tagine dinner.
2- Vila Gale, Lagos, Portugal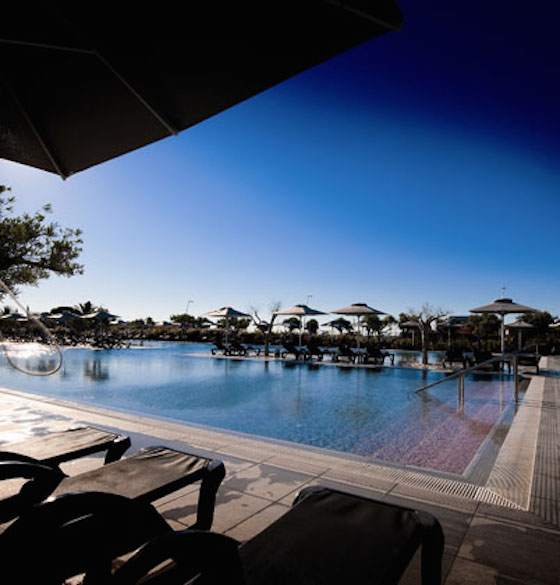 Southern
Portugal
is renowned for its relaxed vibe and warmer waters as well as its unspoilt surf. Base yourself at the luxurious beach fronted 4 star
Vila Gale hotel
. The hotel is only several minutes walk away from the marina and Old Town in Lagos, has its own spa, restaurants, tennis court and indoor swimming pool… as well as Portugal's largest outdoor swimming pool at 1000m squared. The area is well worth exploring with reams of shoreline to discover for kilometres of empty surf to yourself. Surf until you can surf no more, and then bundle yourself up in the hotel's restaurant for some delicious Portuguese cuisine.
3- Les Hortensias Du Lac, Hossegor, France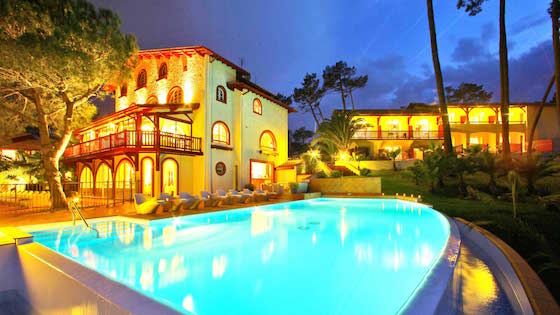 In the south western corner of France lies the surf town of
Hossegor
. Every year surfers flock to the golden sand beaches to surf in the world class waves, and devour their body weight in the delicious local cuisine. If cheese, wine, seafood, and a whole lot of barrelling waves is your passion then book yourself into the 4 star hotel
Les Hortensias Du Lac
that overlooks Hossegor's serene lake. During the winter months the town is quiet, relaxed and perfect for a chilled surf holiday when the surf breaks are near on empty, and the Pyrenees are a crystal clear backdrop to your surf session.
4- Alila Hotel & Resort, Uluwatu, Bali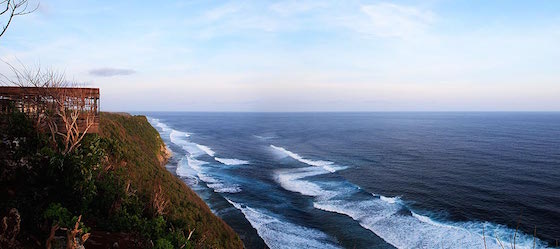 When it comes to specular views, Uluwatu hills are breath taxingly beautiful. Located on the southern western tip of Bali, Indonesia, Uluwatu is infamous for its perfect lefthand point break. For the best sunsets and surf sessions for more intermediate to expert surfers, stay at the
Alila Hotel and Resort
that are perched on top of the hills. There are plenty of beginner breaks within 20 minutes drive from the site, but the amazing resort will offer some of the best service and horizon's you have probably ever seen.
5- Turtle Bay, Oahu, Hawaii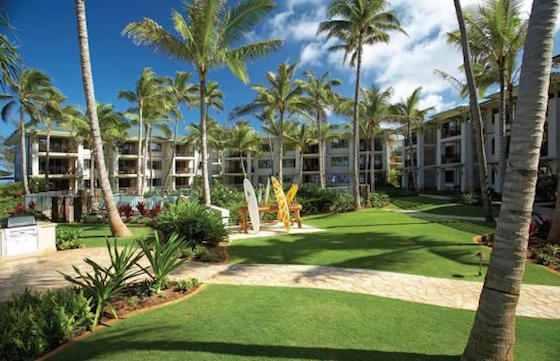 There are few places more hallowed in surfing than the north shore of Hawaii, especially as the Triple Crown of Surfing gathers momentum this month. For those lucky enough to know,
Turtle Bay Resort
at the north of the island of Oahu is a surfer's paradise.
The hotel is famous in its own right (it is the location for the film 'Forgetting Sarah Marshall') and regularly looks after celebrities and professional surfers. You can surf directly in front of the hotel, however it is the beginning of what is known as the severn mile miracle that is the north shore. So get in your car and explore the incredible surf, ensuring that you check out pro spots Rocky Point, Sunset Beach, and Pipeline… before continuing on to surf at Puaena Point or Haleiwa for those of us who are still learning.