Santa Catarina State - Florianopolis
Surf Holidays & Camps in Florianopolis and Santa Catarina
Brazil's Surfing Mecca
Surf Packages




surf & stay in the worlds best surf camps
Santa Catarina State - Florianopolis
"Floripa", as the city is kindly nicknamed, has a unique setup that mixes beaches, sand dunes, lakes, forests and mountains, making the place a very peculiar and interesting destination with its own particular vibe.

Since it is an island city, Florianopolis has beaches facing all possible directions, which obviously can pick up any swell direction and means consistent surf year round.

This condition has made Floripa into one of the major epicenters of brazilian surfing industry, with many companies establishing themselves in the city over the past 20 years, in search of business opportunities, and of course, the diversity and quality of the waves in the area.

The city´s economy revolves a lot around surfing and tourism, with visitors coming from many countries in search of the beauties of this island city.

The city came in the international surfing spotlight after hosting for the first time in Brazil a World Championship surfing event in 1986 in Joaquina beach, which became a legend for the memorable waves delivered during the contest.

Have a look at our Florianopolis Surf Camps and resorts and start planning your Florianopolis surf holiday...
Weather Conditions
J/F
M/A
M/J
J/A
S/O
N/D
Air Temp (°C)

28°

26°

20°

18°

22°

24°

Wetsuits
Rain
Surf conditions for Beginners:

J

F

M

A

M

J

J

A

S

O

N

D
Surf conditions for Intermediates:

J

F

M

A

M

J

J

A

S

O

N

D
Surf conditions for Advanced:

J

F

M

A

M

J

J

A

S

O

N

D
Season
April to October is the best time to go. Its a year round destination though and there is always warm water & great nightlife!
Accommodation

Area

Getting There

Waves

Brazil Blog
The city´s cultural life revolves around the shores of the Conceição Lagoon, located in the very centre of the island. It´s along the shores of this beautiful lake where many of the historic buildings of the city are located, as well as the best restaurants, bars and night clubs. During summer, Floripa´s population nearly doubles with the arrival of tourists and beachgoers from other parts of the country.

If you´re coming from abroad, you will have make a stop over in São Paulo or Rio, as there are no international flights coming from Europe and North America into Florianopolis. If you´re already in Brazil, Florianopolis is connected to every major city in Brazil, so finding a flight anytime of the day to Floripa won´t be an issue.
As we pointed out before, the fact that Floripa is an island, it picks up swell coming from all directions. But usually, the place handles best swells from the eastern and southeastern quadrant.

Bigger southerly swells are common in winter, and mellow easterly swells most common in summer. It is said that Floripa has over 90 beaches in total, but the most famous one has to be Joaquina. On the good swells, perfect A-frames break all along the beach, delivering smooth walls and perfect barrels. Because of its fame, the place tends to get overcrowded on weekends.

For the beginners, the best option has to be Praia Mole, producing mellow waves for your first paddle-outs, and with plenty of entertainment on the sand as well.

Even though these first two are probably the best know waves of the city, the gem of this place has to be Campeche. A perfect right-hand point break, breaking through three sections and often compared to the legendary Jeffrey´s Bay in South Africa, but because of its quality, locals can get pretty territorial.
From our blog: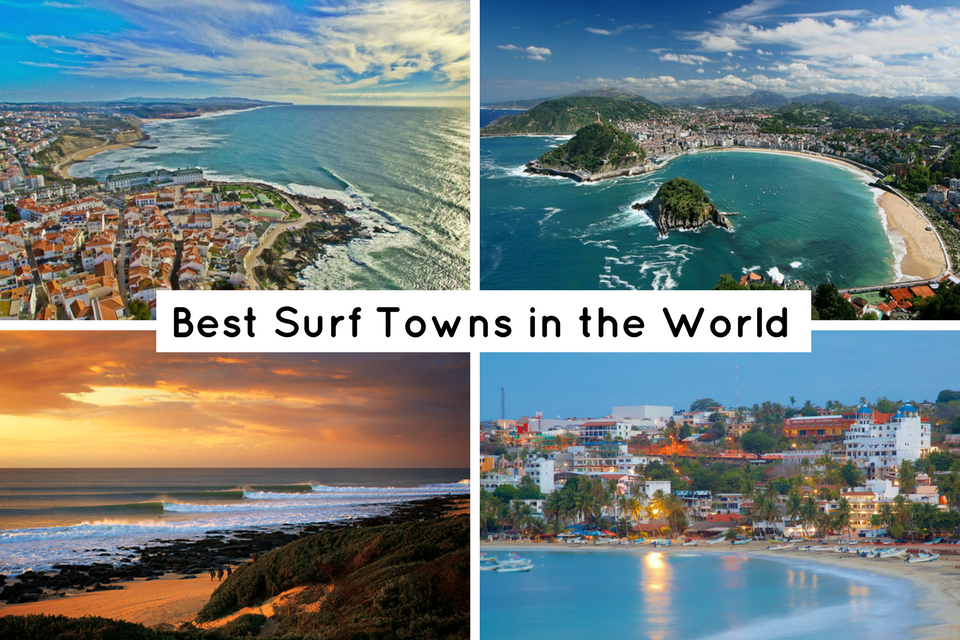 These 15 best surf towns in the world tick all the boxes for a surf ...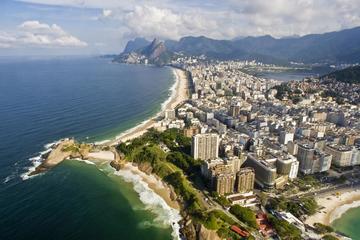 Surf holidays in Rio de Janeiro are a fantastic experience with a variety of waves ...