Lisbon Waves Surf Lodge
Lisbon Waves Surf Lodge
Rua Manuel Agro Ferreira N25, Costa da Caparica - Lisbon, Portugal
Chat with a host who can help organise your trip...
The Place
Couples
Families
Groups
Solo travellers
The Surf Lodge is a small and cozy Villa situated in Costa da Caparica, just 100 meters from the ocean. You can surf from sunrise to sunset, just a couple minutes walking from the House. It was designed to make your Surf Trip stress to free. With very comfortable rooms and shared areas, you can rest and re to boost in between surf sessions. The space fits normal B&B standards so you can travel with your families or non to surfing buddies and they'll feel good too.

The Lodge has a capacity for up to 8 persons, 3 double/twin rooms (2 with shared bathroom and 1 with private bathroom), Shared kitchen, living room and an outside area where you can chill, sunbathe, freshen up in the little pool or do a barbeque. Within 5 minutes walking from the property you can access over 10 different surf spots, the town center, several restaurants and all other commodities you might need, such as supermarkets, pharmacy, souvenir shops, etc.

Walk to the beach or take our complementary transfer to Praia da Mata, the base for our surf school, that has been running since 2004 and will help you catch more and better waves, besides polishing your skills.

If you want to go to Lisbon, Sintra or other spots, it's quite easy, with a bus stop located 3 minutes from the lodge, plus the boat and train stations located 5 minutes driving away to if available, we'll be happy to take you there, no extra charge.
Location
Costa da Caparica is a sunny Surf town located 20 minutes away from Lisbon Center or Lisbon Airport. Staying in Caparica makes it very easy to enjoy Lisbon without missing out on surfing. After a couple surf sessions, you can go partying in Bairro Alto or Cais do Sodré, or go sightseeing in downtown Lisbon.

We believe Caparica to be the most user to friendly surf area in Europe. The surf is pretty consistent year long, so there's rarely a flat day. All spots around the Lodge are safe and playfull beachbreaks, able to amuse any surfer, from begginers to legends! Most of Portugal's famous spots, like Ericeira or Peniche are about an hour drive. Costa da Caparica's surfing potential is still largely underrated and so thecrowd factor is lower than any where else around.

At the beach, you won't belive you're this close to a major capital City, as the vibes are relaxed, nature beautifull and the sunset unforgettable.
Reviews

Facilities

Room types

Getting there

Surf Lessons

Waves

Terms
12 REVIEWS
Summary
Accommodation
Surf Lessons

Edward
United States of America
October 2022
Travelled as a couple
How did you like the accommodation?
Great location and comfortable spot!
How were the surf lessons?
Excellent instructors and location. I plan on returning!

William
United Kingdom
August 2022
Travelled solo
How did you like the accommodation?
I didn't stay at the lodge as it was full, so the stars are awarded as I do not want to leave a negative review as I've heard good things about it
How were the surf lessons?
Mauro was fantastic. From his warm up (which I found particularly excellent and valuable for all the movements and dynamic movements we needed when surfing) to the attention and details he would notice to help me improve. It was honestly the best surf lessons I've ever had. The time went quickly and I feel that my knowledge has been expanded greatly whist I had some really good fun. He's spent a lot of time talking to me in the water so the feedback was instant, and he really helped me move forward.I would thoroughly recommend these lessons!

Graham
Asa, Sweden
October 2019
Travelled with friends
How were the surf lessons?
- Less Reviews

Zoey
Mississauga, Canada
September 2019
Travelled as a couple
How did you like the accommodation?
The accommodation was fabulous! Better than what we imagined. We stayed in the guest house outside the main building and had full access to the rest of the amenities. It is located a short stroll from the beach, the beach bars and restaurants.

We went in mid-September when it was a little quieter so we had no problems getting tables or service. The host was fantastic, so warm and welcoming and extremely knowledgeable about the area and even made us breakfast! He provided us with excellent advice on local joints to check out. He is very passionate about surfing and it was a pleasure meeting Gonçalo and his surf team!
How were the surf lessons?
My husband took a surf lesson. He would have loved to take more, unfortunately, we had to continue with our pre-arranged travel plans. Proper equipment including wet suits were provided, the lesson was a full 2 hours in the morning, and transportation to/from the surf area was also provided. Gonçalo and his team had a good student to teacher ratio and grouped according to level and ability. My husband received good tips and instructions and he can't wait to put them to practice next time around.

Teodora
Galway, Ireland
September 2019
Travelled with friends
How did you like the accommodation?
The Lodge was in a great location two minutes from the beach. The house was clean and we were very well looked after. Our hosts were amazing, very accommodating. The house was lovely and I think the owner has already plans for improvement, but an en-suite bathroom wound be awesome.
How were the surf lessons?
The surfing was amazing, so were the instructors. They were very patient, explain everything in detail. They gave us feed back how to improve our surfing. So multo obrigada goncalo, Miguel, Bernard and hermano. I hope I spelled their names right.

Corinna
Germany
August 2019
Travelled with friends
How did you like the accommodation?
Goncalo is very friendly and helpful. Every time we needed something or wanted to know something he answered really quickly and without any communication issues! The house is in a great place near the beach and is very comfortable. Also the surfing lessons were really great, we had a great time!

John
Sweden
July 2019
Travelled with friends
How did you like the accommodation?
Beyond our expectations. Gonçalo is just great and very service minded. We woke up to a nice breakfast with fresh squeezed orange juice every day. Gonçalo really wen't out of his way to give us recommendations for resturarants (with vegitarian alternatives).


How were the surf lessons?
We also got surf lessons from Gonçalo. I've had a lot of instructors and been to a few surf camps before and Gonçalo are among the best surf instructors I've ever had. He really notices the small things you need to change to improve your surfing.


Matt
How did you like the accommodation?
Thanks for a great stay and all the great advice and tips. The lodge, breakfast, surfing and recommendations were great! Highly recommend it if you want a chilled personalised holiday.


Egle
Lithuania
June 2019
Travelled as a couple
How did you like the accommodation?
The owner (Goncalo) is very friendly and helpful. The other staff member Filipa was very nice too. We received a very warm welcome and enjoyed our stay. Although there was an error in the listed price when we booked (it was somewhat obvious because the price was way cheaper than anything else), we received an upgrade to our room because of that.

The house has several rooms inside with a shared bathroom and there is a small building next to the house which is just a bedroom with an en-suite bathroom. We stayed in the detached room. The only downside of the whole stay was a slight smell of mold in the room. However, other rooms in the house are spotless, so this might be something that could be fixed soon. The house also has a shared living room and kitchen which are great. There are all the amenities you would expect, including a washing machine.

There is free parking right around the corner and the ocean is literally less than 5min walk away.

We would definitely recommend staying here.
How were the surf lessons?
All the instructors are very friendly and professional. The groups are small (in our case 5 people), so we did not feel left out or forgotten. We were (and still are) complete beginners but the lessons accommodated our skill level. We were able to catch some waves by ourselves which I think is great progress considering we only had 2 lessons. The instructors provided feedback after each attempt to catch a wave and were also very supportive.

Overall, a very pleasant experience. In the end, we wished we booked more lessons but we already had other plans.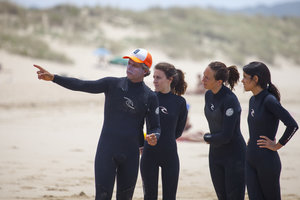 Reply from Gonçalo
Thank you for your review Egel,

Indeed that exterior room has given us some troubles and we are not using them until we sort out the issue, which is a very hard to find crack on the wall, that let's some water in when it downpours (like twice a year in Portugal ;) )

Anna
How did you like the accommodation?
The house is modern, clean, bright and spacious, has a cute little patio, the breakfast is good and generous. It's right by the beach and close to the city center, shops and restaurants. It's our second time in the lodge and we choose this place because it feels like visiting family rather than renting a room. They hint is in the name, it's a Surf Lodge so if you like the ocean, surfing and are relaxed, you will enjoy it here with like-minded people. Communicate with the host in advance to agree on check-in time, the room you're getting as there's a couple and other org. Goncalo is also an amazing surfing instructor, patient, knowledgeable, the classes are reasonably priced, so it's a double jackpot. We will def stay here again next time we're in Costa :)

Clementine
London, United Kingdom
May 2019
Travelled solo
How did you like the accommodation?
Ideal location of the surfhouse, a few meters away from the beach and 2min walk to the town center. Plenty of restaurants nearby including with a view on the ocean/waves. Very convenient location overall also benefitting from a quiet street and neighbourhood.
Gonçalo, the owner, was always available for any questions and gave me some useful tips regarding the surrounding area/restaurants and best way to avoid traffic jams on my way back to the airport.
I strongly recommend this surfhouse.
How were the surf lessons?
Surf lessons taken with Gonçalo (owner of the surfhouse) and Mauro, very good instructors, they give you detailed feedback on your technique to improve and reach the next level (I consider myself as "intermediate/improver"). Lessons in small groups to allow the maximum coaching during the sessions (around 2h). We went to uncrowded beaches, not very far from the town center.
Really good experience and best surf lessons I've taken so far (I've surfed in a few locations including in Spain, Portugal and France).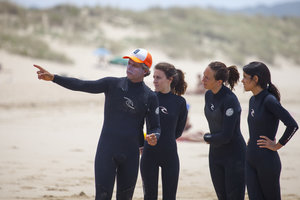 Reply from Gonçalo
Dear Clem,
Thank you for your review and kindness. It's a pleasure to surf with you and meet up regulary in Caparica. Looking forward for the next surf trip

Fivos
Greece
January 2019
Travelled with friends
How did you like the accommodation?
Gonçalo was super nice, really enthusiastic about giving us info and tips about the forecast and the waves and helped us have a truly amazing time in Portugal. The lodge was clean, cosy and great to chill after a surfing session. It was also right next to the beach and no more than a 20' drive to central Lisbon or the airport. Would definitely stay again! Gonçalo will make your surfing trip worthwhile!
+ More Reviews
Number of people: 8
Free shuttle bus to town centre
Additional Fees:
No aditional fees
Extras:
Extra bed 20€/night Low Season and 30€ High Season - available only on 2 of the double rooms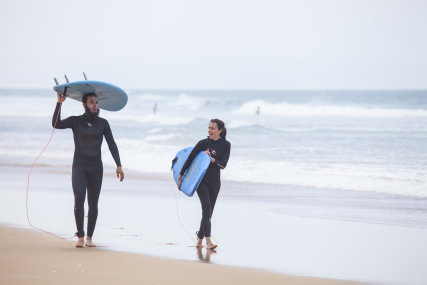 Double Room with Shared bathroom
Room Type: Private
Sleeps:

2
Double or Twin room, with capacity for an extra bed, full size. This room shares a full bathroom with one other Double room.
This room as 12 sq meters and features a closet and heating. Staying in this room you can access the shared kitchen, living room and exterior garden and sun terrace.
The wifi is free and has good coverage both at the rooms and common areas. Breakfast is included in the room rate, plus you get to choose what to have for breakfast and at what time you want to have it (until noon). There's free coffee and tea all day, plus the ocasional surprise snack...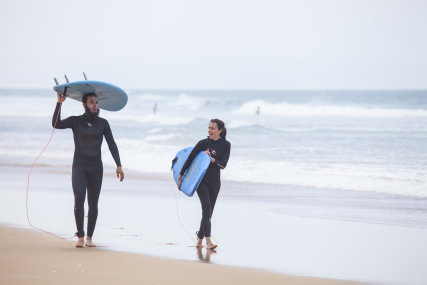 Double Room with Private Bathroom
Room Type: Private
Sleeps:

2
Double or Twin room, with capacity for an extra bed, full size. This room includes a full bathroom, located outside the bedroom, 1 meter away.
This room as 12 sq meters and features a closet and heating. Staying in this room you can access the shared kitchen, living room and exterior garden and sun terrace.
The wifi is free and has good coverage both at the rooms and common areas. Breakfast is included in the room rate, plus you get to choose what to have for breakfast and at what time you want to have it (until noon). There's free coffee and tea all day, plus the ocasional surprise snack...
Bed linen and bath towels are included. The all property has daily housekeeping. Check to in and check to out times are flexible as long as we don't have any other guest arriving the same day.
You can never get lost
When you book you will receive our confirmation email with full travel directions of how to get to us.
We provide Airport Transfers from and to Lisbon and they can be booked in the booking steps.
Price for 1-4 people: €40
Price for more than 4: €70
- Nearest Airport: Lisbon
- Distance from Airport in kms: 15 km
- Time from Airport in a car: 20 minutes
- There is a train from the airport
- There is a bus from the airport
Come Surf With Us
Surf Lessons can be added in the booking steps if they are not already included in a package.
Instructors
Costa da Caparica is a great place to surf, catering for all skill levels. With many hours of sunshine a year, consistent swells and a medium to low crowds, we believe it to be one of the best surf spots in Europe, for the everyday surfer. While other (great) surf spots in Portugal get all the reputation, Caparica remains largely underrated and therefore way less crowded than expected.
Main Surf Beach: Praia da Mata, Costa da Caparica
Surf Lessons we offer:
Kids Surf Lessons
We cater for all ages. All groms from age 8 are welcome and will have kids special 90 minutes surf lesson. Children under age 8 will be able to join super special and semi private 1 hour lessons, with no more than 4 children per surf coach. This lessons will be held with the upmost concern for safety and confort of the future surfing stars. Surf gear and insurance included.
Beginner Surf Lessons
2 hour lesson with surf gear included and insurance. Maximum 6 students per 1 (experienced) Coach, but usually 1:4. Maximum concern with each student progression and fun, adapting our coaching according to your expectations - just having a good time or achieving your full surfing potential. Transportation and meals available (extra charge).
Intermediate Surf Lessons
This is where we excel. We'll find the best waves for your skill level. If you're not a begginner, you won't get begginers waves. We will boost your wave catching skills and sharpen your technique. 2 hour session or full day surf safaris available, with insurance and performance surf boards included. Video analysis and cross training exercises whenever needed.
Advanced Surf Lessons
Having coached competition athletes, our head coach can help experienced surfers improve their technique, wave selection and board choice. With a post graduate degree in Surf Coaching and Sports Psychology, our head coach will also teach you how to self-evaluate your perfomance and boost your own progression. And in the meanwhile probably tell a lotbuch of very funny stories!
Private Surf Lessons
Available but subject to availability. Private sessions can be held for 1/2 persons or for small groups of similar surf level. Surf gear and insurance inclueded, Transportation available.
Surf Guide
Within an hour drive from our base, you can find the majority of the most famous Portuguese surf spots, and few more only some know about... We'll choose the best spot to surf on each day, according to your skill level. Participants must have previous surf experience - we reccomend you do a Surf Lesson before the Surf Guide, for a better accessment of your skill level.
Yoga
Our Surf Coach Mauro is also a certified Yoga teacher and we offer regular Yoga lessons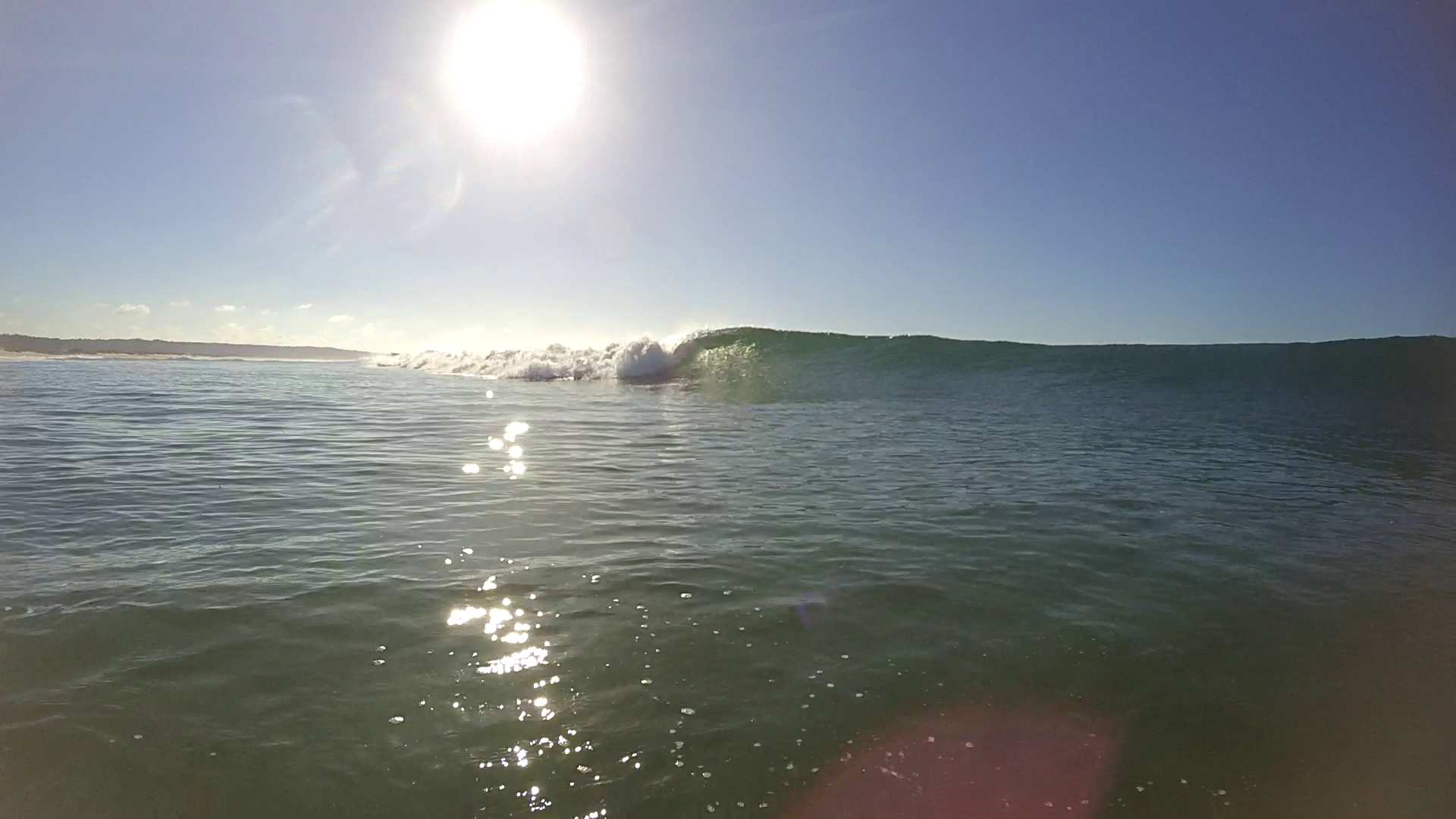 Praia da Mata
Level: All Levels
Super fun and user friendly beach break. Safe for beginners, relaxed and ripable for intermediate/advanced. Often uncrowded, specially on week days.

3 kms from our House. This is also where our Surf School is based.
São João
Level: All Levels
Punchy beach break that is offshore most summer mornings. Super fun at waist high, when all spots close by are flat.
Gets hollow and strong when overhead, for advanced surfers only.

10 minutes walk from our House
Traquinio / Paraiso
Level: All Levels
The most consistent wave around, picks up the most swell and offers point break style waves one both ends, when the sand bank is right. Being right at the center of Costa da Caparica, it's often crowded.

5 minutes walk from our House
Surf conditions in Lisbon:
Beginners:

JAN

FEB

MAR

APR

MAY

JUN

JUL

AUG

SEP

OCT

NOV

DEC
Intermediates:

JAN

FEB

MAR

APR

MAY

JUN

JUL

AUG

SEP

OCT

NOV

DEC
Advanced:

JAN

FEB

MAR

APR

MAY

JUN

JUL

AUG

SEP

OCT

NOV

DEC
Rain
Wetsuits
JAN/FEB
MAR/APR
MAY/JUN
JUL/AUG
SEP/OCT
NOV/DEC
---
Downtown Lisbon city itself does not have a beach and walking around siteseeing you may be oblivious to the fact that dozens of beautiful white sandy surf beaches are only a 5 minute car drive away (Or 4 train stops!)
The surrounding beaches pick up all the swells the Atlantic have to offer making it one of the most consistent surf destinations in the World.
The area has a good selection for all standards. Closest to the city would be Caxias & Santo Amaro de Oeiras.
Caxias
is a beautiful beach that on its day can produce perfect lefthander barrels.
Oeiras
is more of a winter wave and is one of the best waves in Portugal.
Next stop is
Carcavelos
, probably Portugal's most famous wave. Its one of the best beach breaks in Europe and regularly hosts National competitions. It suits all standards, a perfect place to learn and a great place to score some fast beach barrels with multiple peaks along the 1km stretch of beach.
There are many other spots along the coastline that runs from Lisbon out to Estoril & Cascais. Long boarders will love
Sao Pedro
and short boarders will thrive on spots like
Poca and Sao Joao
. Then on the other side of Cascais there is the stunning long white sandy
Guincho
beach, one of Portugal's most consistent surf spots, usually best in the morning as it can be exposed to afternoon onshore winds.
Across the river Tejo in Setubal, a 20 minute drive away, is the less crowded
Costa de Caparica
. Perfect for beginner/intermediates as the man made jetties create nice consistent waves. The beach stretches for 30kms and all of it is surfable!
Lisbon is also a great base to explore other regions. The surf mecca of
Ericeira
is only 35 minutes drive away and 1 hour north is
Peniche
, host of the WSL World Tour every October.
Come Surf Lisbon with us...
PAYMENT
A small deposit is required to secure your booking.
Your balance is due at check in.
CANCELLING YOUR BOOKING
To cancel go to the MyAccount section and log in or register and you can cancel from within your account.
Your deposit is non refundable but can be used for the same property/surf school within one year of your original booking.
You can cancels anytime up to 7 days before travelling and you will not be charged the balance.
The following cards are accepted at this property:
The Surfholidays Advantage
Easy messaging with a local surf host & expert to plan & book your dream surf holiday
1 Customize your surf trip with the help of a local surf host
Surfholidays has handpicked the world's top surf camps, accommodation & surf schools so you will have peace of mind and an unforgettable trip that meets your exact requirements.
2 Secure & easy booking
You can book instantly or message a host directly & request a custom option. Once you are happy with the trip, you can easily book via Surfholidays' secure payment platform.
3 Support before and after your trip
Our team at Surfholidays and your local host onsite are available before and during your trip to ensure things run smoothly.
4 Authentic travel experiences
Surfholidays hosts ensure that you will have the best experience based on up-to-date local insights. On top of that, the vast majority of your money will go straight to support and grow local surf towns.
Surfholidays offers a 100% satisfaction guarantee
If you are not fully satisfied, we'll work with you to make it right.