Oaxaca - Puerto Escondido

B Surfer Surf villa
B Surfer Surf villa
Calle Heroes Oaxaqeños, Puerto Escondido - Oaxaca - Puerto Escondido, Mexico
Chat with a host who can help organise your trip...
Explore our Available Surf Packages
The Place

Shared & Private room options
Couples
Families
Groups
Solo travellers
B SURFER surf school at Puerto Escondido offers great accommodation right on the surf spot of La Punta de Zicatela.
Our surf school offers you staying at the beautifull surf villa with ocean view (200 meters from the beach and surf spot) with big green territory, hamacas, 2 swimming pools, wifi coverage. The territory of villa has beautiful garden with common grill and kitchen, spacious pool area with pool chairs and area with hamacas, Internet wifi all over the place. Cleaning service is provided two times per week.
Villa offers standard suites, master suites with private kitchen and two separate houses with 2 and 3 bedrooms.
Location
B SURFER surf villa is situated in the beautiful bay of La Punta de Zicatela of the famous Puerto Escondido surfing town, right on the beach with famous world class waves. Nowadays La Punta de Zicatela is the heart of surfing and «pura vida» life of Puerto Escondido, within the walking distance from villa you will find best restaurants, beach and chill to outs bars and lounges, local markets filled with fresh vegetables and fruits, local cafes with delicious mexican foods, surf and organic shops. Beach volleyball games, sunset walking and surf parties is a part of everyday life in this place!
Reviews

Facilities

Options

Getting there

Surf Lessons

Waves

Terms
6 REVIEWS
Summary
Accommodation
Surf Lessons

Lena A
San Diego, California
November 2019
Travelled solo
How did you like the accommodation?
I traveled to Mexico for the first time in November 2015 and I am glad I chose to go to Puerto Escondido, Oaxaca. Puerto is an incredible place and B Surfer definitely made my stay there especially memorable! Not only this town offers world-class waves, but you will get to explore its unique culture, untouched beaches, welcoming locals, delicious Mexican food and killer sunsets. Even if you don't surf, Puerto has lots of things to do and places to see. But if you do surf (or would like to learn), this spot is absolutely amazing! You can tell the quality of the waves from the moment you get there - from gorgeous Carrizalillo, to beloved La Punta, to infamous Zicatela. And you simply fall in love...

I had been surfing for about four months when I booked my trip to do a surf camp with B Surfer. I didn't really know much at the time, but B Surfer broke it down for me and helped with each stage of learning. Their comprehensive program includes theoretical surf lessons that cover anything you could possibly would want to know about surfing, surf fitness that will whip you in shape and give you six pack :) , and yoga classes to help with flexibility and focus. You will have daily surf lessons in the water with experienced instructors that guide you through every step and make sure you are safe, and detailed analysis of your surf sessions through photos and videos. Everyone is always very helpful and I never felt like there was a question that couldn't be answered. After spending two weeks with B Surfer, my surfing had improved significantly and gave me confidence. I started to have so much fun in the water!

In addition to the educational part of the program, B Surfer offers lots of fun, social events, great trips and tours to see the town. I made lots of friends in my surf camp and still keep in touch with everyone. I even went back this year to visit the instructors and surf my favorite wave again!

If you are wondering about accommodations, the villa is gorgeous, safe, and super close to the beach and places to eat. I watched the sunrise and sunset every night from my balcony and could see and hear the waves at all times.

I highly recommend B Surfer! They always have great deals, especially around the holidays. You will have the time of your life there :)

Carolina
Zurich, Switzerland
November 2019
Travelled solo
How did you like the accommodation?
How were the surf lessons?
I started at zero experiences and i felt very safe as from the beginning. Although Jose wants you to catch every possible wave, he meets a very high standard of safety and is always keen to respect the etiquette. I also appreciated the focus he puts on to teach you how to read the waves and on what to pay attention on. I would definitely recommend Jose to all my friends and everyone who wants to have a kind but also keen teacher.
Thanks also to Anna and Abi for the great time I had by surfing with you in La Punta!

Andrea
Brussels, Belgium
March 2019
Travelled as a couple
How did you like the accommodation?
One of the best trips ever. Our trip has started with a rather bad experience of stolen passports shortly after arriving to Mexico city, yet it was all compensated by fantastic spot we've been to. Shortly after we've been upgraded, having villa with own private pool for ourselves. Yet even if it wouldn't be the case the accommodation complex is gorgeous. Very quiet, meeting nice people and very private.

The surf town was great, not overcrowded with tourists. Rather people that do enjoy surfing and more independent vacation blending with the locals. Find this enriching and proper travel experience. Very nice small restaurants with delicious meals, on pretty low budget. Small coffee shops with fresh bread, options for vegetarians. Enjoyed Amarisa coffee shop with delicious cakes and fresh bread, as well as shop next to the Punta with wide selection of nuts, teas, bread, veggies etc. Great dining at Lucy's, their veggie burgers were delicious.

The villa as well is just few steps from the beach and you can always choose to chill at the pool in the shade during peak sun hours. And go to the beach towards sunset, which is beautiful. For slightly bigger and more touristic experience you can walk towards Zicatela town, with lot of shops and restaurants. Is enjoyable to do that walk on the beach , just around 3km. Or take a taxi, which is truly cheap. Around 40 pesos per ride. If you need to do bigger groceries, you can go to Chedraui supermarket which is located in Puerto Escondido. We were truly sad when leaving and thinking of coming back for longer period.
How were the surf lessons?
Surf was great part of the package, something to look forward to each day. We felt truly exercised daily, making us nicely tired. Certainly much better than just sit at beach during 2 weeks.

The instructors were very attentive and choosing suitable waves for each person's level. We felt assured in the water and quickly started to be able to catch smaller waves. Again sun can get pretty hot, especially that you have to follow the tide and go in when waves come, so be well prepared with strong sunblock and appropriate clothing. In any case being in the sea for around 2 hours, also when there are not plenty waves sometimes, is truly enjoyable and peaceful. Lot of pelicans landing and bombing themselves to catch the fish is really nice part of the scenery.
- Less Reviews

Victoria
Vancouver
January 2019
How were the surf lessons?
B Surfer is the most professional surf school in Puerto Escondido. They take the time to TEACH you how to surf, how to be safe, understand the ocean as well as having SO MUCH FUN. I think the photo and video sessions used for analysis/teaching is what really impressed me the most. I feel like I can take what I learned and keep improving as a surfer for the rest of my life. Muchas Gracias!!!

Anna
Moscow
December 2018
Travelled as a couple
How did you like the accommodation?
The best place to stay in La Punta de Zicatela in Puerto Escondido.
How were the surf lessons?
It was a very well organized and very cool camp. Excellent accommodation. The instructors were very attentive and helpful. Really improved the skills with these guys!!! Interesting trips to great sights and spots to relax and enjoy sunset!!we'll certainly come again!!

Oleg
Selva de Val Gardena, Italy
December 2018
How did you like the accommodation?
The trip to Mexico was organized somewhat spontaneously, however, the choice of the place of residence and the school for learning surfing B Surfer proved to be 100% justified. Just excellent place to stay! Cannot be better!
How were the surf lessons?
La Punta is a very good spot for learning and improving your skills, not very big but not very overloaded with surfers, a lineup is very close and does not require enormous efforts to achieve it, the waves are fast, not very long but comfortable enough, lots of pelicans and occasionally jumping manta rayas. Jose is an excellent instructor, and of course thanks to him we got the desired progress in surfing. Also, Anya and José organized several excursions and trips to other spots, and this also made our stay in Mexico unforgettable!. In general, the desire to return to Puerto Escondido is huge, and if we come back we will certainly be with B Surfer.
+ More Reviews
Number of people: 20
Additional Fees:
No additional fees!
Extras:
After surf activity: excursions and learning Spanish language programs. B SURFER surf school offers a wide variety of private and group eco-tours and excursions to the outstanding surroundings of Puerto Escondido.

During your free time, you can enjoy with us adventure boat trip, whale watching, fishing tour, snorkeling, diving, breakfast with oysters, visiting coffee plantations in the mountains, bird watching, night swimming in glowing famous towns of Mazunte&Zipolite, tours to waterfalls, zip lines in jungles and surf trips to the secret surf spots!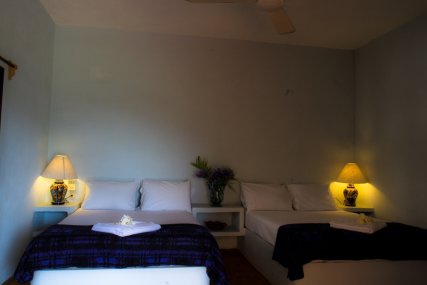 Standard suite
Room Type: Shared - Mixed
Sleeps:

3
Standard spacious room with two or three matrimonial beds for 2 to 3 guests with private terrace. WC and shower ensuite.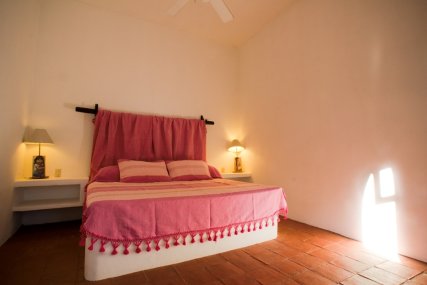 Standard suite
Room Type: Private
Sleeps:

2
Spacious standard room with one king size bed, private terrace, WC and shower ensuite.
You can never get lost
When you book you will receive our confirmation email with full travel directions of how to get to us.
We provide Airport Transfers from and to Puerto Escondido and they can be booked in the booking steps.
Price for 1-4 people: USD$15
Price for more than 4: USD$30
- Nearest Airport: Puerto Escondido
- Distance from Airport in kms: 15
- Time from Airport in a car: 20mins
- There is no train from the airport
- There is no bus from the airport
Come Surf With Us
Surf Lessons can be added in the booking steps if they are not already included in a package.
Instructors
Puerto-Escondido, Oaxaca, Mexico, our surf camp is based at the most consistent surf spot in Mexico — La Punta de Zicatela. All year round there are waves to learn and advance your surfing. Warm beautifull water +29 C and hot weather all year round.
Main Surf Beach: La punta de Zicatela
Surf Lessons we offer:
Kids Surf Lessons
We offer surf lessons for the children aged from 7 to 12 years old. The necessary requirement is ability to swim. We ask parents be nearby to make sure children are safe and not scared. Our main priority fun and safe surf lessons. We provide all necessary equipment for the surf lesson and round transportation.
Beginner Surf Lessons
We meet high standards of safety, providing surf lessons on the amazing and light Wavestorm boards, designed for surf lovers who want to catch every single wave, «No wave unridden!». The surf lessons last two hours, including warm-up, necessary information about surf spots, theory part and practicing in the water, equipment and transportation. Student ratio 1:2!
Intermediate Surf Lessons
Every group surf lesson will be divided into smaller focus groups, depending on the level of surfing skills you have.
B Surf guarantees one instructor for two students, to ensure your safety and best learning results!
The surf lessons last two hours, including warm-up, necessary information about surf spots, theory part and practicing in the water, round transportation, equipment and lycra!

Private Surf Lessons
We offer private surf lessons for the ones who wants to have personal attention and improve their surfing skills! The surf lesson last 90 mins in the water, full time one to one with the instructor. It will be customized upon your surfing level and skills in order to get maximum efficiency to make your surfing better!
Surf Guide
We offer surf guiding for those ones who already knows how to surf but wants to explore the new surf spots with locals, getting the most helpful information about the spot and the wave!
Yoga
Yoga for surfers. Yoga is very important for surfers and the ones who wanna B SURFER! It makes your body stronger, gives it necessary flexibility and teaches right way to breath. Specially for surfers we prepared special yoga course for surfers it includes breath and meditation techniques, intensive flow of Power Core/Viniyasa/Ashtanga yoga and deep relaxation.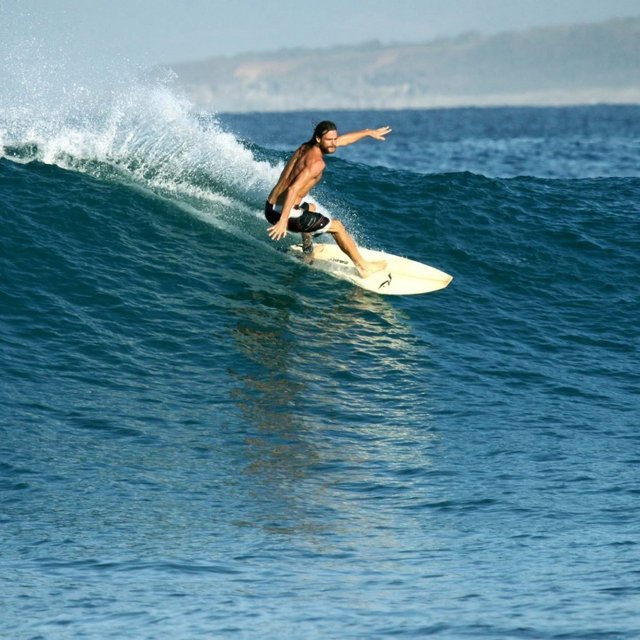 Puerto Escondido
Level: All Levels
The beautiful surfing town and the nearby surroundings offer surf spots for surfers of all levels. From complete beginners to advanced! In case the waves are big, there are magnificent surfing spots with turquoise waters and coral sand on the beach that offer smaller and soft waves for beginners. Intermediate and advanced surfers will be excited to master their skills in the home spot of la Punta, with fast and fun waves.
Surf conditions in Oaxaca - Puerto Escondido:
Beginners:

JAN

FEB

MAR

APR

MAY

JUN

JUL

AUG

SEP

OCT

NOV

DEC
Intermediates:

JAN

FEB

MAR

APR

MAY

JUN

JUL

AUG

SEP

OCT

NOV

DEC
Advanced:

JAN

FEB

MAR

APR

MAY

JUN

JUL

AUG

SEP

OCT

NOV

DEC
Rain
Wetsuits
JAN/FEB
MAR/APR
MAY/JUN
JUL/AUG
SEP/OCT
NOV/DEC
---
PAYMENT
A small deposit is required to secure your booking.
Your balance is due at check in.
CANCELLING YOUR BOOKING
To cancel go to the MyAccount section and log in or register and you can cancel from within your account.
Your deposit is non refundable but can be used for the same property/surf school within one year of your original booking.
The Surfholidays Advantage
Easy messaging with a local surf host & expert to plan & book your dream surf holiday
1 Customize your surf trip with the help of a local surf host
Surfholidays has handpicked the world's top surf camps, accommodation & surf schools so you will have peace of mind and an unforgettable trip that meets your exact requirements.
2 Secure & easy booking
You can book instantly or message a host directly & request a custom option. Once you are happy with the trip, you can easily book via Surfholidays' secure payment platform.
3 Support before and after your trip
Our team at Surfholidays and your local host onsite are available before and during your trip to ensure things run smoothly.
4 Authentic travel experiences
Surfholidays hosts ensure that you will have the best experience based on up-to-date local insights. On top of that, the vast majority of your money will go straight to support and grow local surf towns.
Surfholidays offers a 100% satisfaction guarantee
If you are not fully satisfied, we'll work with you to make it right.