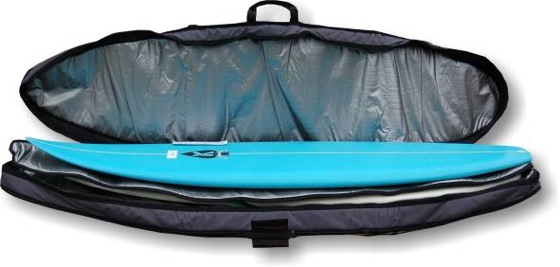 After months of dreaming about your next
surf holiday
, the day has finally come when you'll be whisked off to your ideal destination- bags and boards in tow. However, to avoid extreme heartbreak, make sure that your surfboard arrives in one piece by packing your baby nicely for the flight. Here's a few ideas for how to look after your beloved...
Wrap it! Airlines are unfortunately notorious for charging an arm and a leg for the joy of transporting your surfboard, however how often have you seen your precious investment being thrown off your flight, then dumped under a mass of other boards or worse? So to help you board make it in one piece a bit of protection is needed.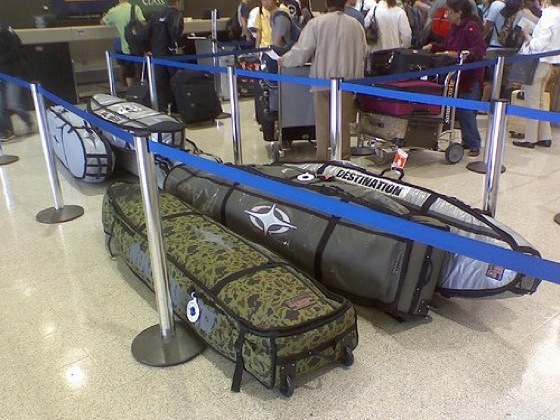 Start by investing in a good durable boardbag. Make sure that you think about how many boards you'll be traveling with, and whether it would be a good idea to team up with a friend and get a coffin bag- one bag can mean the difference of being charged for multiple bags, and more pennies = more surf trips abroad.
Find a boardbag that fits snugly around your board. Usually the right size will be whatever your board's length is plus 6 inches. To help with the board's protection, you can had foam piping around its rails (especially if it's a shortboard), you can bubble wrap (always fun after) and then there is the trusty clothing, towels and virtually anything soft that you own.
When you are deciding on which airline will fly you and your board, it would be worth your while checking their policy on surfboards and sports equipment. Just because you are paying extra for the privilege of taking your board doesn't necessarily mean that you will be given a bigger weight restriction. So check with the airline directly. Plus pre-booking your board will often help on the end price you'll be charged for taking your board.
So after all that prep- get out there and surf! PS don't forget to take some roof straps- just in case.