What is it about surf road trips that make them so much fun?
Whether you go solo, as a couple or even in a large group, surfing whilst travelling on the road gives us the freedom to discover surf breaks, secluded beaches, delicious local restaurants, interesting local characters and all the other joys you'll find for yourselves when embarking on surf road trips.

There are so many different types of surf trips that you can experience, from being completely out in the wild in countries such as Canada and Namibia, tracking famous roads, such as Highway 1 in California or travelling along a route with great history & cultural villages & cities such as from San Sebastian to Hossegor.
To help inspire you to get creative and pick out your next surfing adventure, we have listed our Top 5 surf road trips.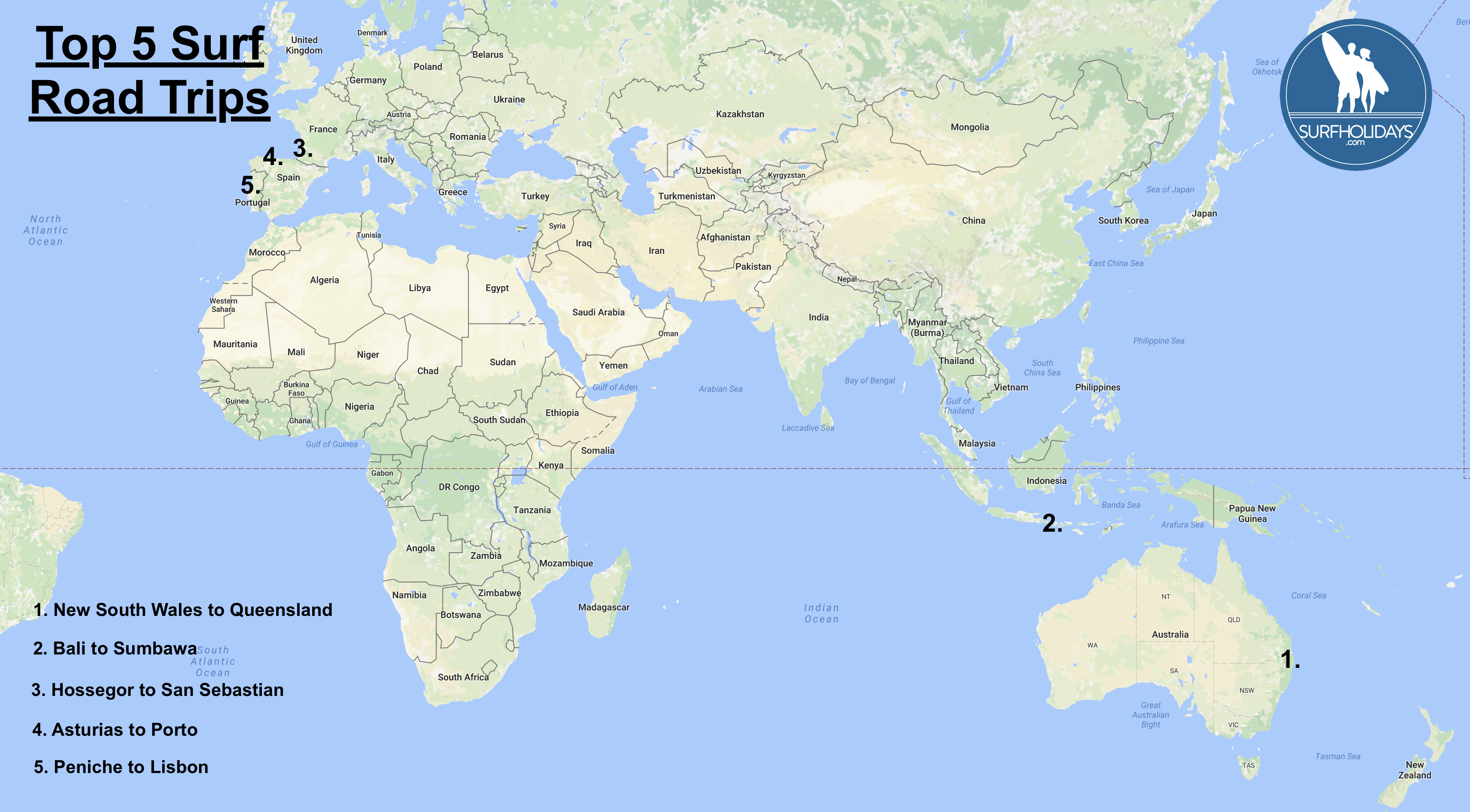 1. New South Wales to Queensland, Australia Surf Road Trip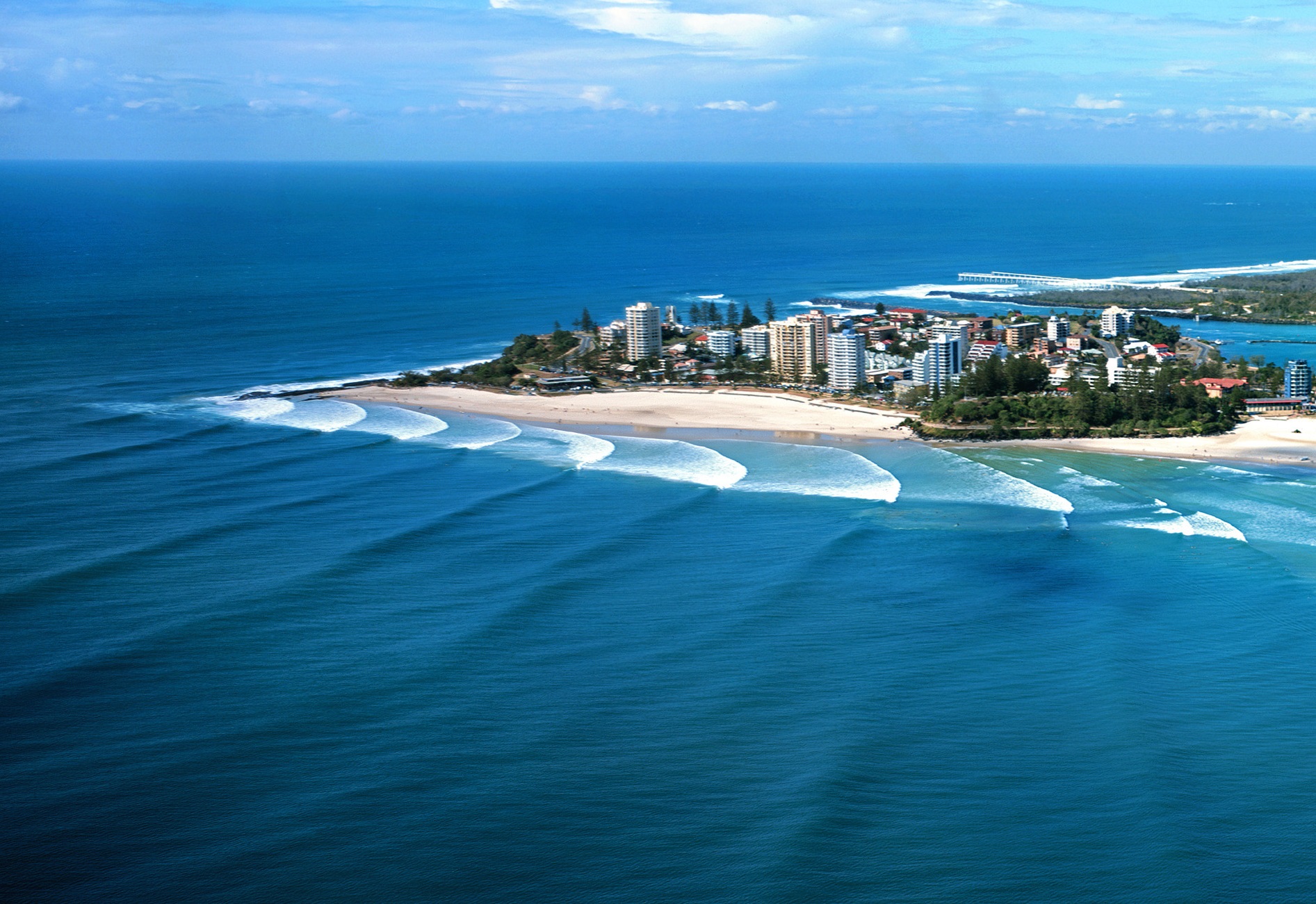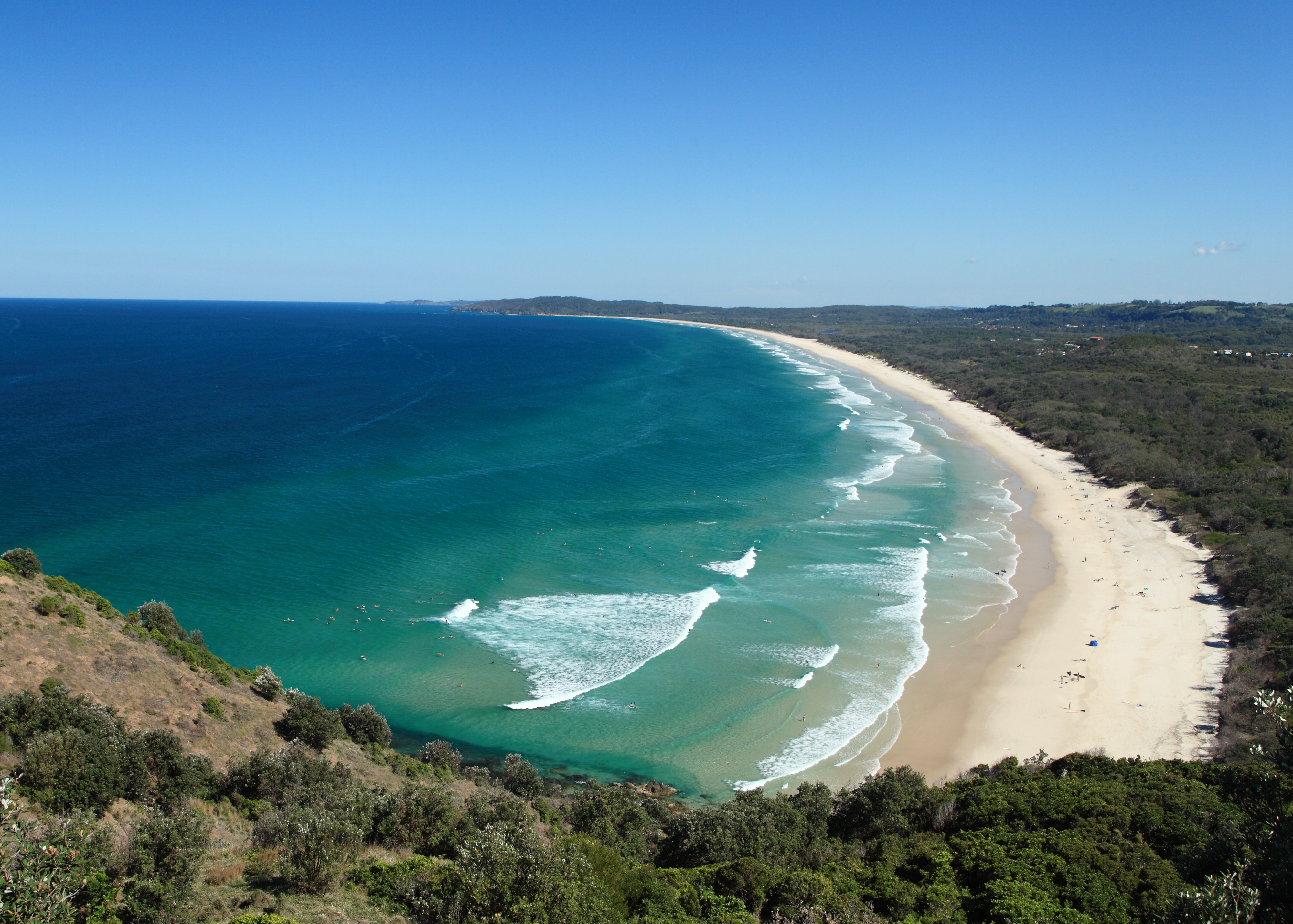 Kilometres: 1074km
Side of the Road: Left hand side
Days needed: 14 days
Best time to go for beginner and intermediates: April to December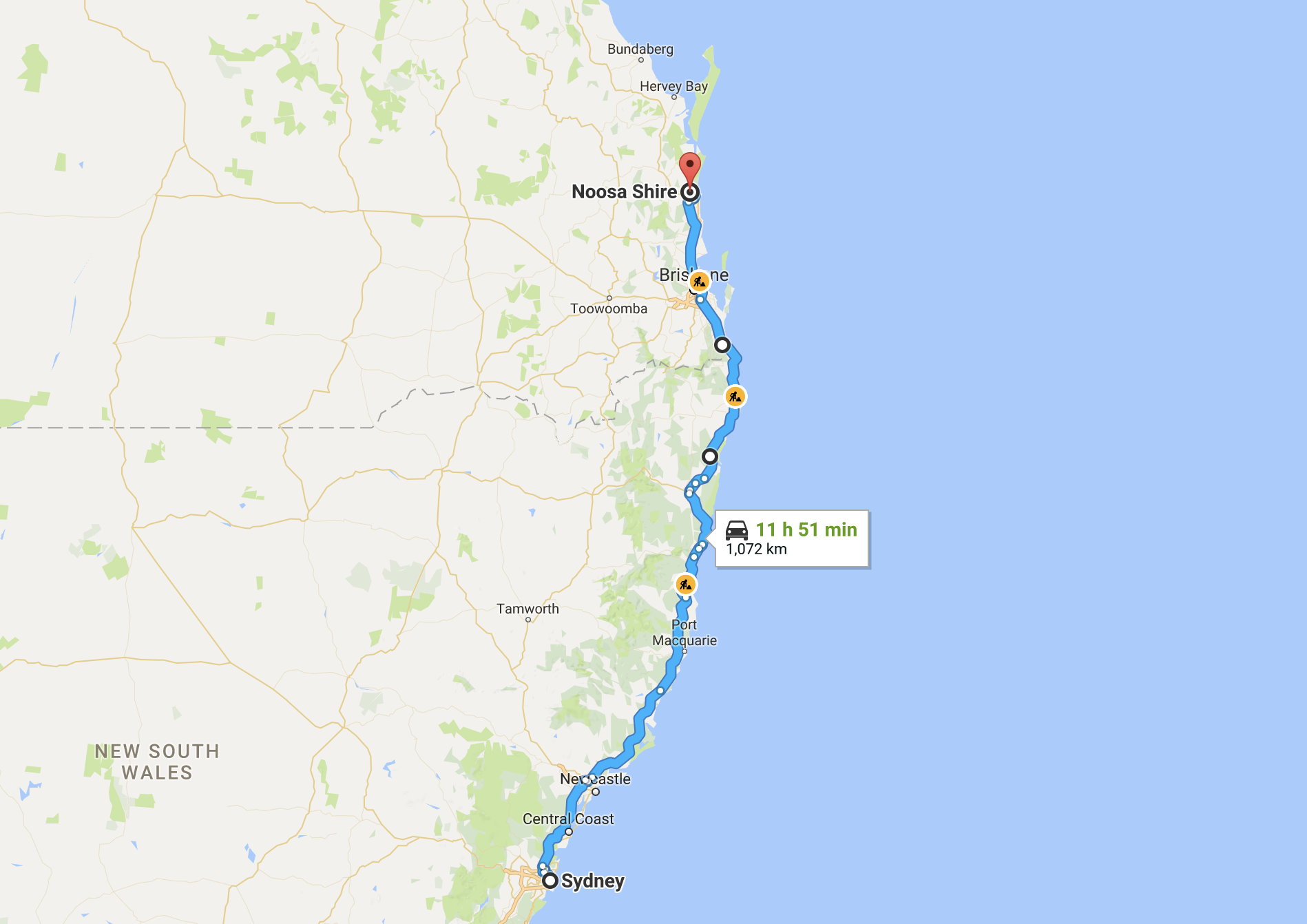 If you are after warm waves, great weather and breath-taking scenery, then road tripping on the East coast of Australia will be for you.
From the almond shaped barrels of Sydney's Northern Beaches to the super relaxing longboarding town of Byron Bay, NSW, there's much to see and do along this coast.

Tweed Heads & Coolangatta
Make your way up to Tweed Heads, Coolangatta, where you will find the legendary Snapper, Greenmount and Kirra. These waves make up the Superbank, where Mick Fanning, Joel Parkinson and Dean Morrison among many others hail from.
As soon as you reach Tweed Heads, you'll be on the Gold Coast territory of Queensland, so enjoy the sunshine and surf spots like The Spit and Straddie, and just follow the coast until you reach the long point reeling point breaks of Noosa.
View Accommodation & Surf Packages in
New South Wales
and
Queensland
2. Bali to Sumbawa Surf Road Trip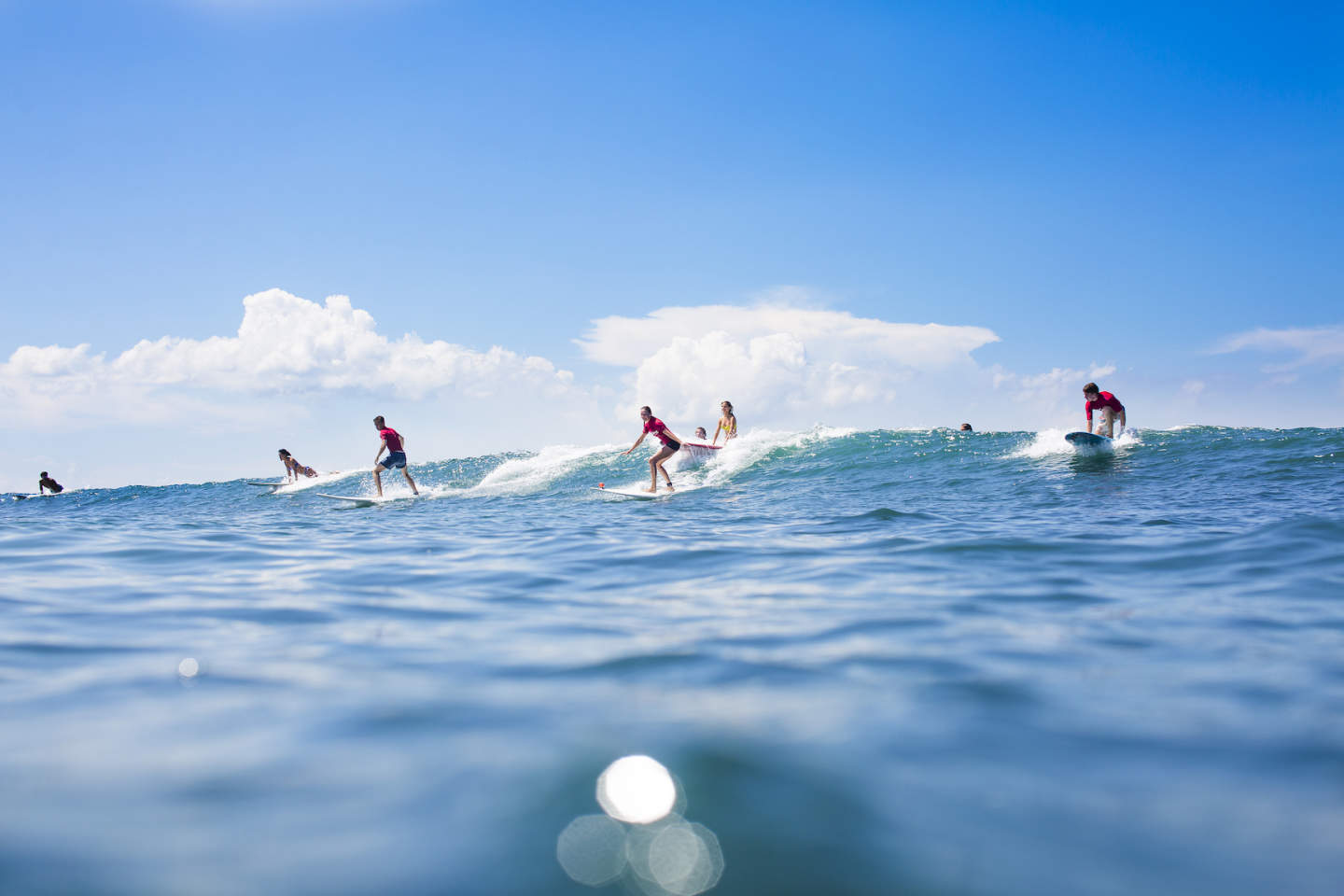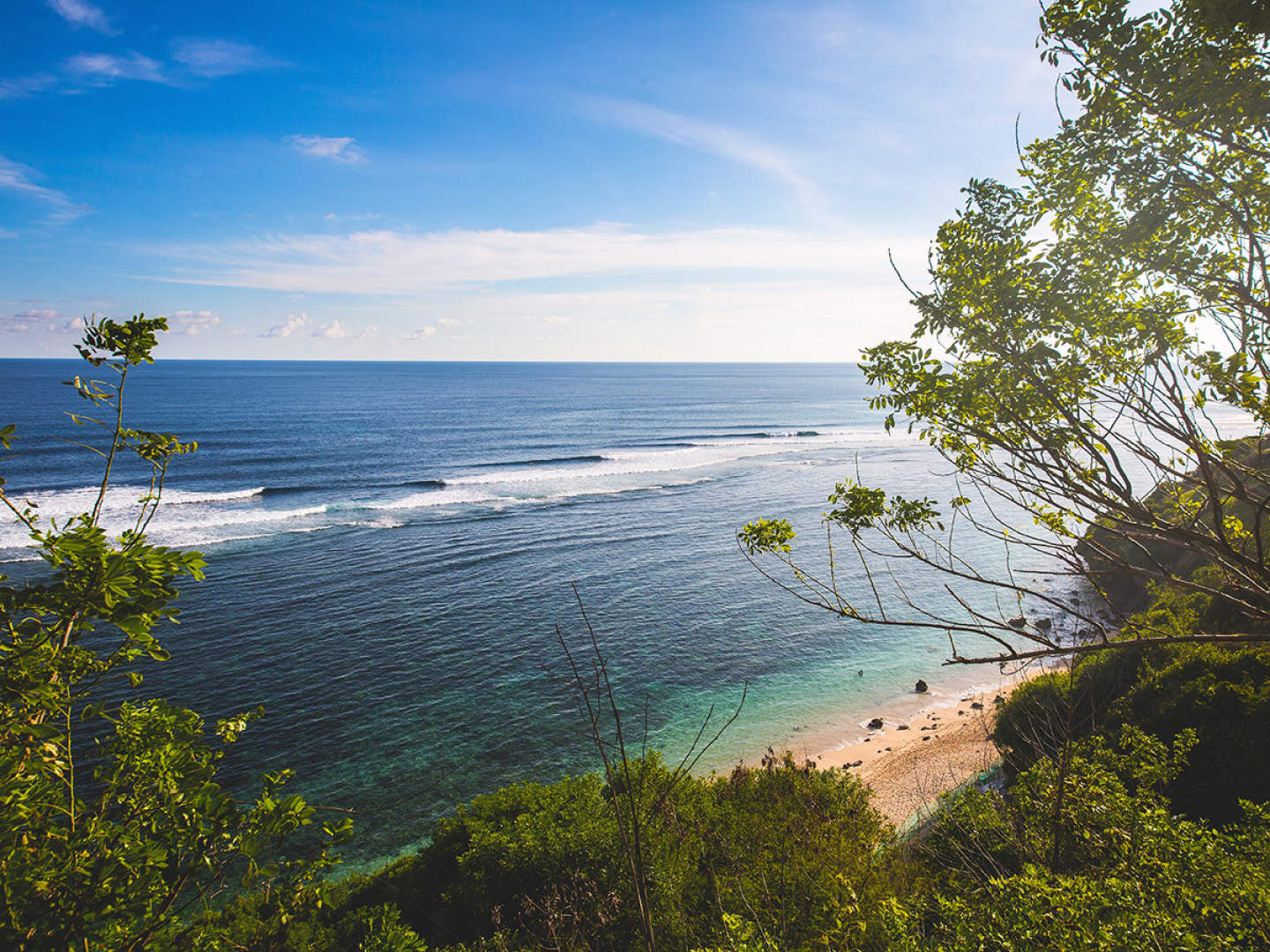 Kilometres: 430km
Side of the Road: Left hand side
Days needed:
10 days
Best time to go for beginner and intermediates: April to September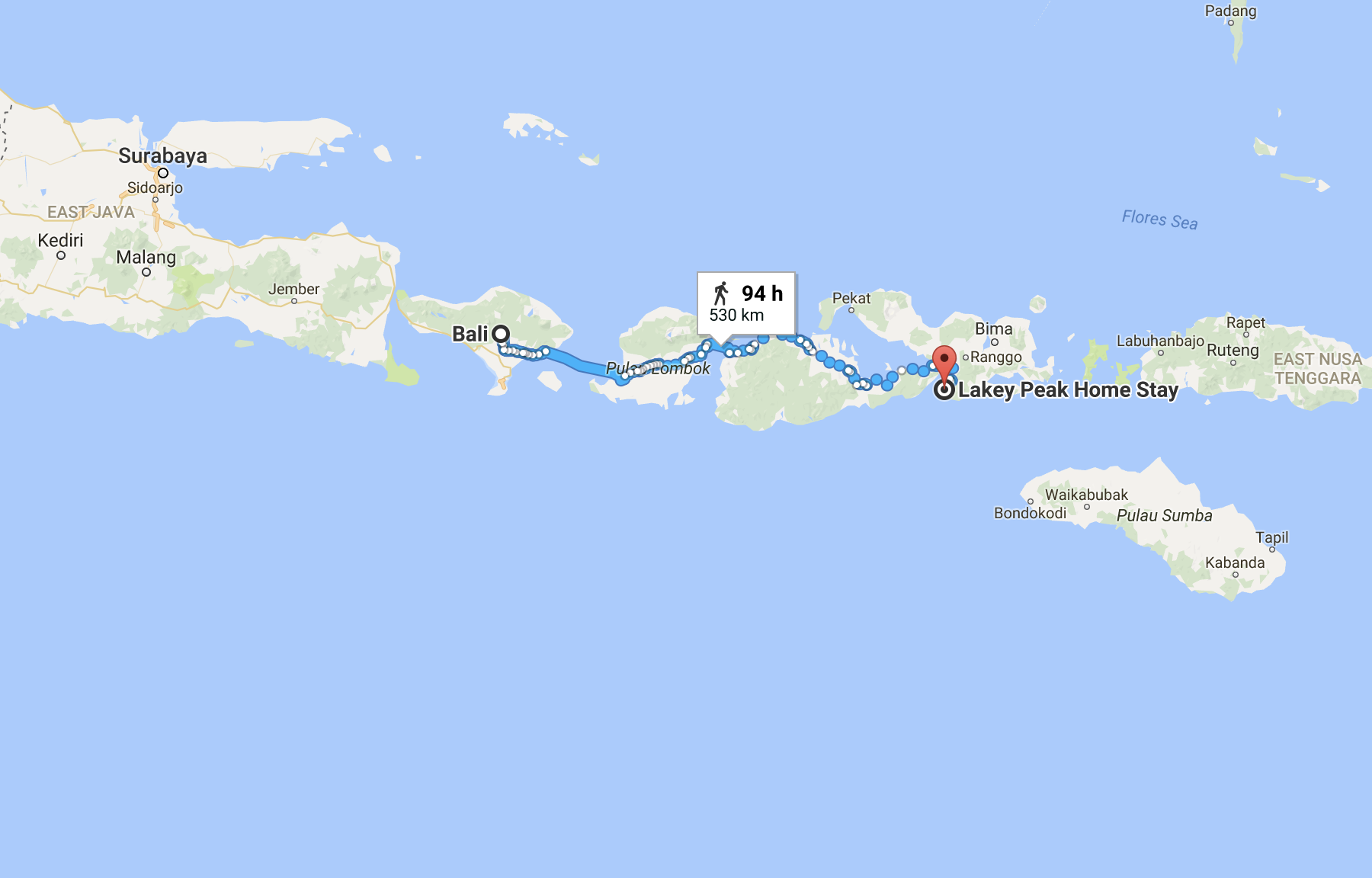 Indonesia is known as the Islands of the Gods, with many to explore on your surf holiday. Many people head to Bali to start off their Indonesian surfing experience, staying on this island alone, and missing the boat (literally) on travelling and surfing the neighbouring islands.
Bali & Lombok
Rent a scooter and make your way through Bali, surfing at the islands with many amazing waves, such as Dreamlands, Bingin, Uluwatu, Nusa Dua and Keramas before riding your bike onto the ferry at Padang Bai and heading to the next island along, Lombok.

Lombok is home to the world famous Desert Point, where you can score one of the best left-hand barrels in the world and take in the jungle and mountain views as you cruise along the roads, surrounded by rice paddies and smiling locals.
From there you can get another ferry from Labuhan Lombok to Poto Tano in Sumbawa.
Sumbawa
Still a fairly untapped Indonesian surf destination, with the majority of surfers heading to Lakey Peak, whilst we recommend you do too, we also suggest you explore around Super Suck for some deserted beach and reef break peaks.
View Accommodation & Surf Packages in
Bali
and
Lombok
3. The Basque Country Surf Road Trip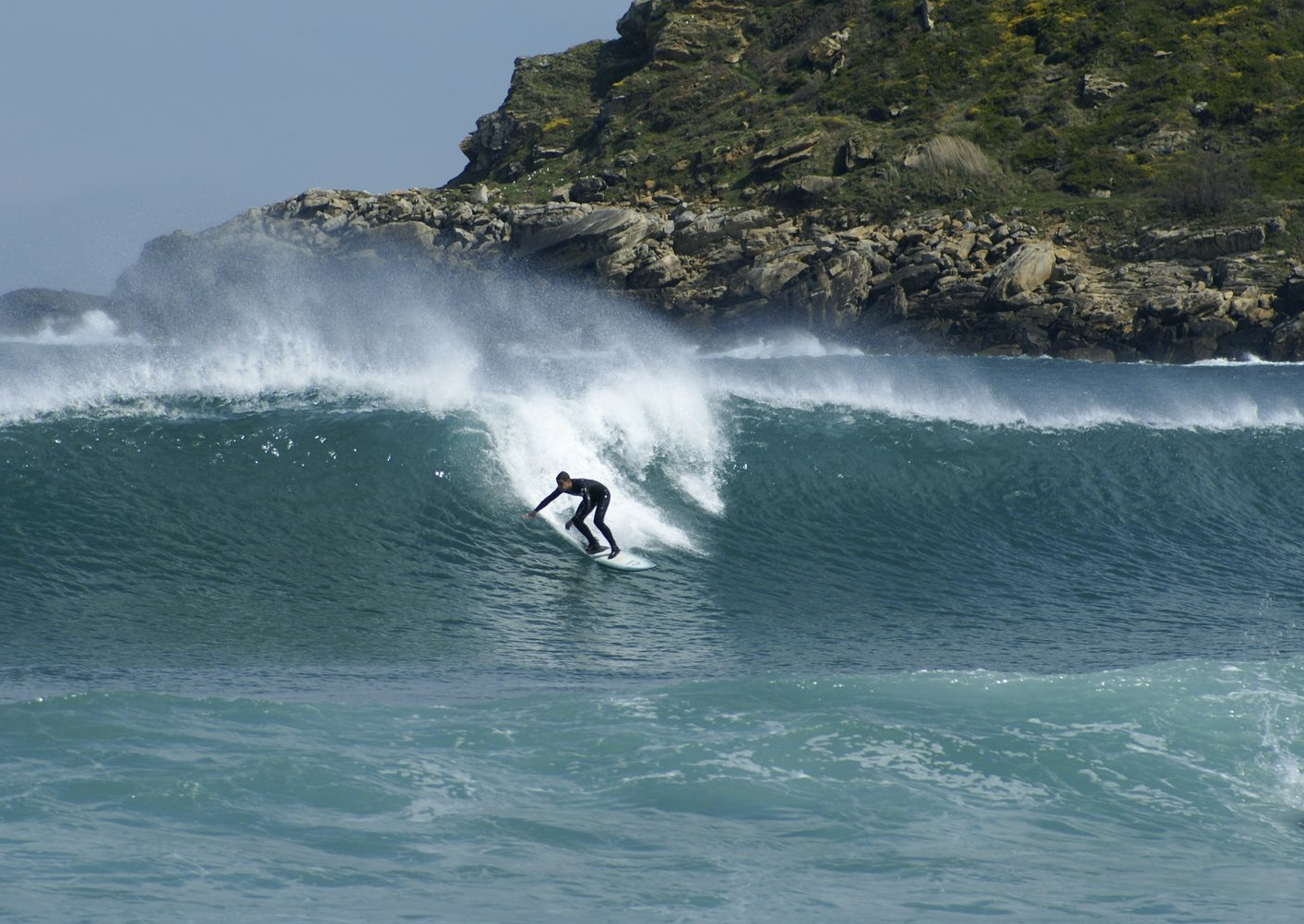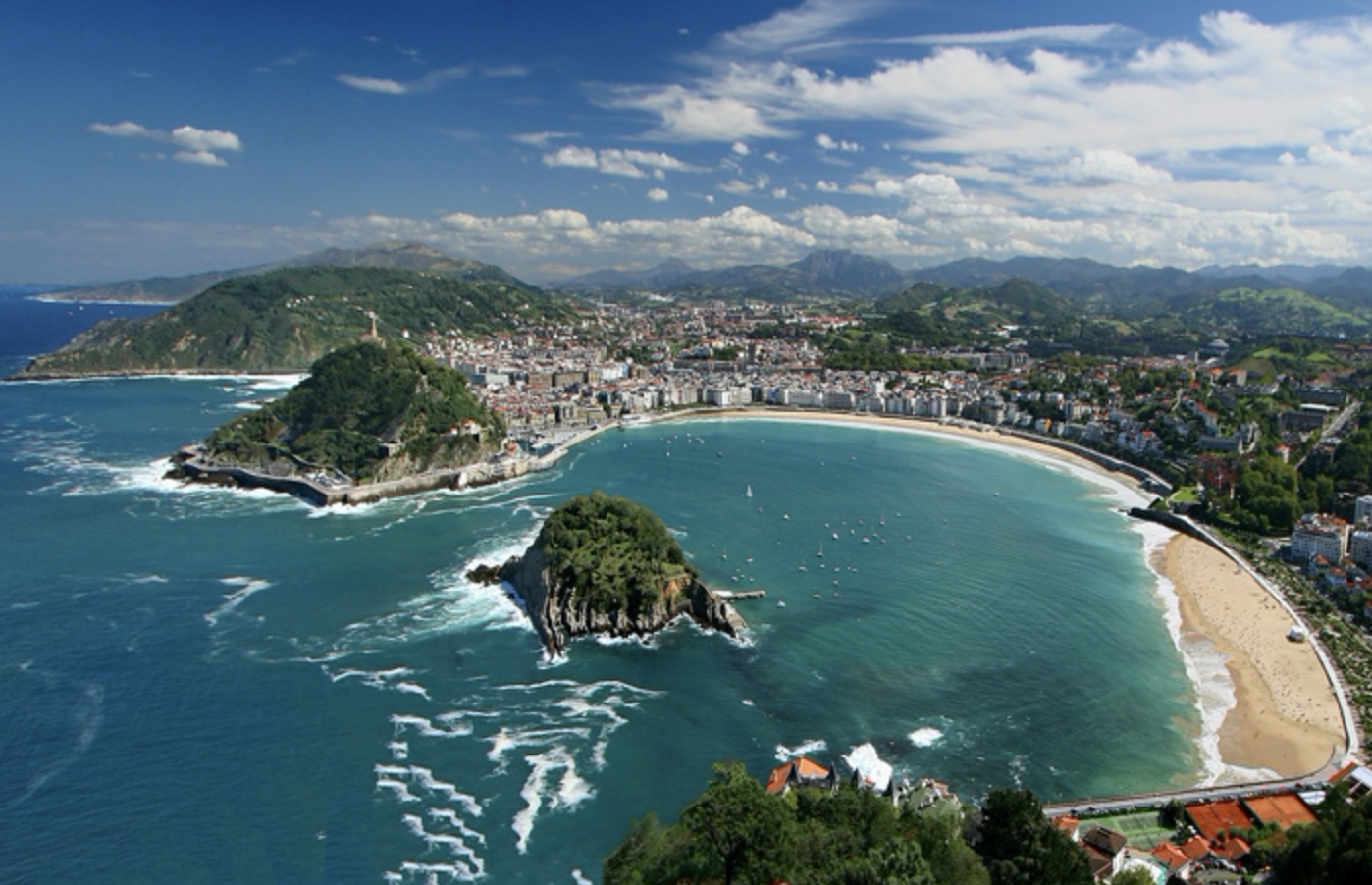 Kilometres:
79km
Side of the Road: Right hand side
Days needed:
5 - 7 days
Best time to go for beginner and intermediates: April to October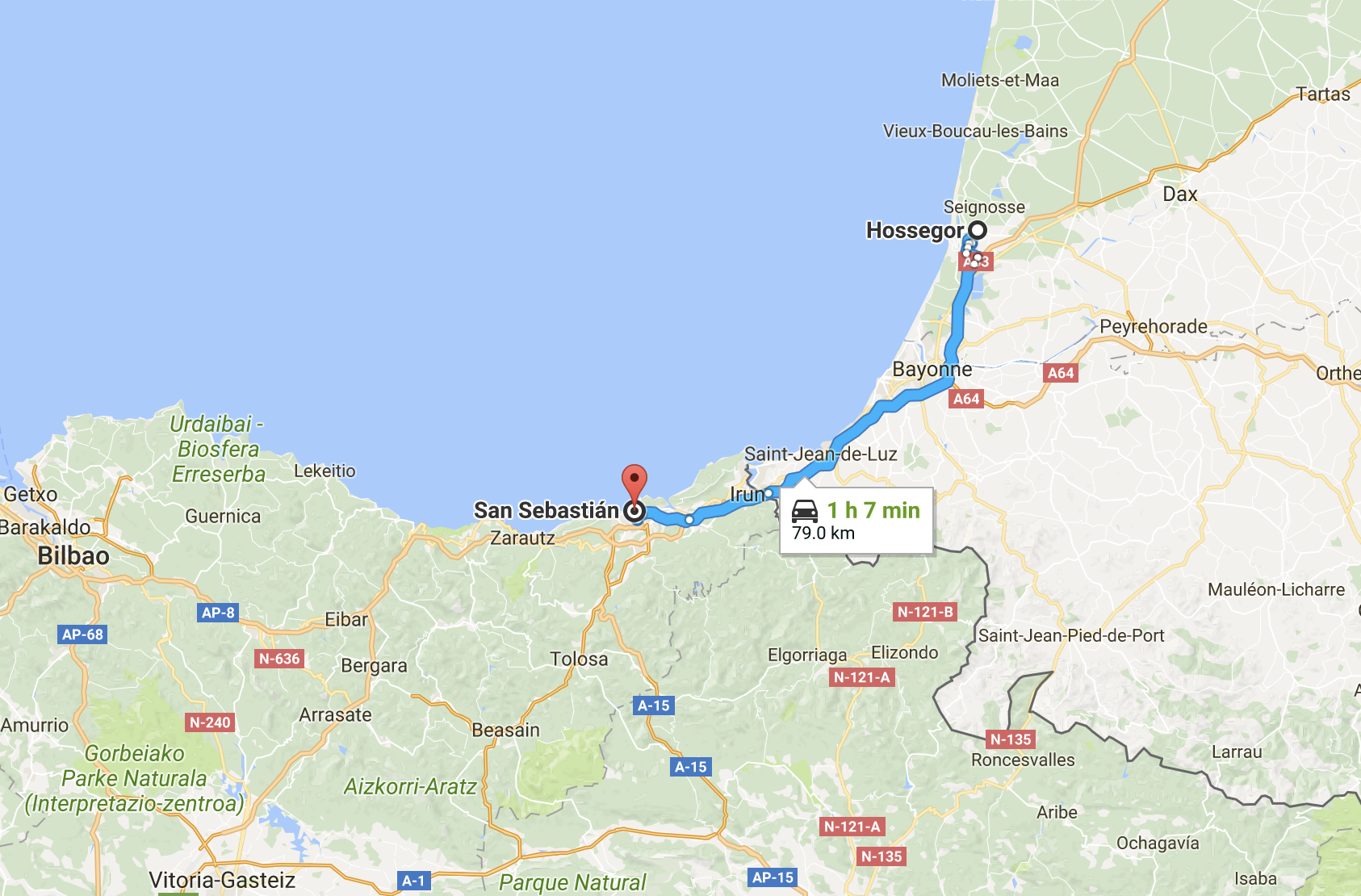 Biarritz & Hossegor
Explore the south-west coast of France and the history-rich French & Spanish Basque country
Fly into Biarritz and spend a day or two in the capital of European surf, where it all began! The city has three spectacular beaches, two of which are great for surfing. At night the place comes alive with restaurants spilling out onto the streets. From June to August there is a different type of festival each week - from surf, cuisine to culture and film.
Drive 30 minutes north to the world famous surf town of Hossegor. The region is renowned for miles of golden sandy beaches, delicious local cuisine, history-filled buildings and of course, world-class surf for all ability of surfer. You'll see famous surf breaks such as La Graviere, La Nord and beginner breaks like La Sud. Hossegor is made up of 3 towns really, the other two being Capbreton and Seignosse, all with different types of beach breaks to suit all levels.
San Sebastian & Zarautz
Drive back south, across the French border and into San Sebastian. The drive will take just under an hour. The city is the jewel in the crown here, an incredible place and the culinary capital of Spain. Make sure you feast on the traditional Basque tapas know as pintxos. Zurriola is the main surf beach, right in the city!
Once satisfied by the city's array of good food and shopping, take the E-70 Basque coastal route to the surf town of Zarautz (25 minutes drive) for some perfect beach break waves and enjoy the laid back surf vibe. If you have time drive 50 minutes on to Bilbao and go see the famous Guggenheim museum.
View Accommodation & Surf Packages in
Hossegor
, Biarritz ,
San Sebastian
and Zarautz
4. Porto to Asturias Surf Road Trip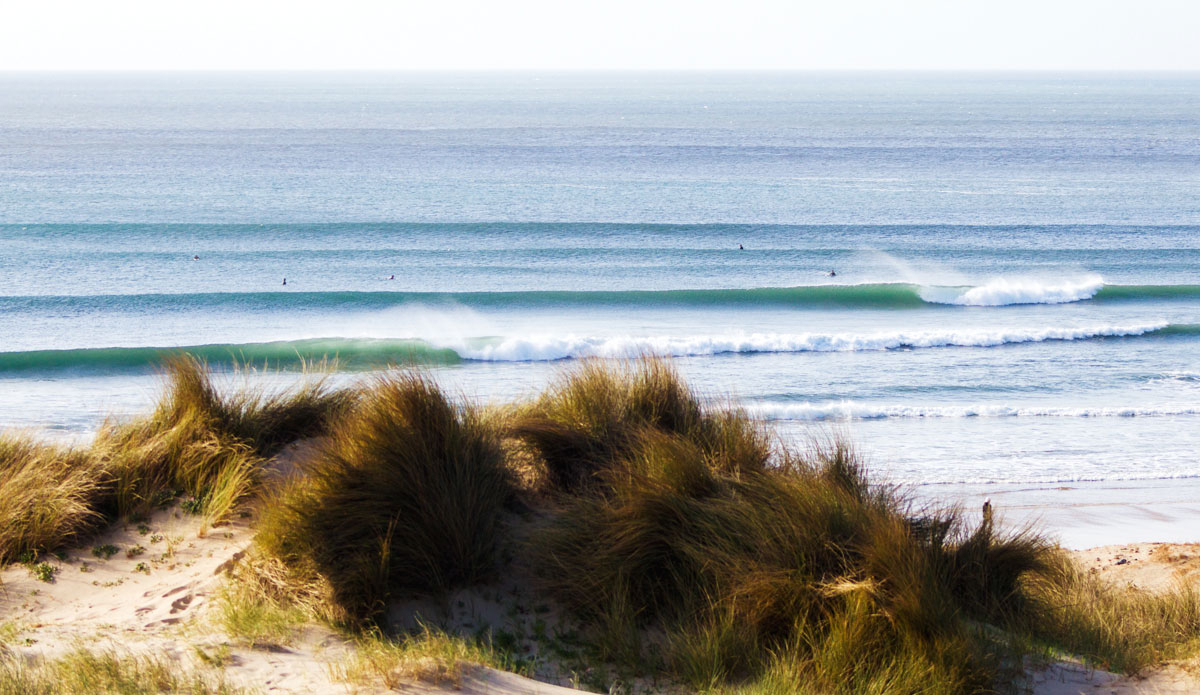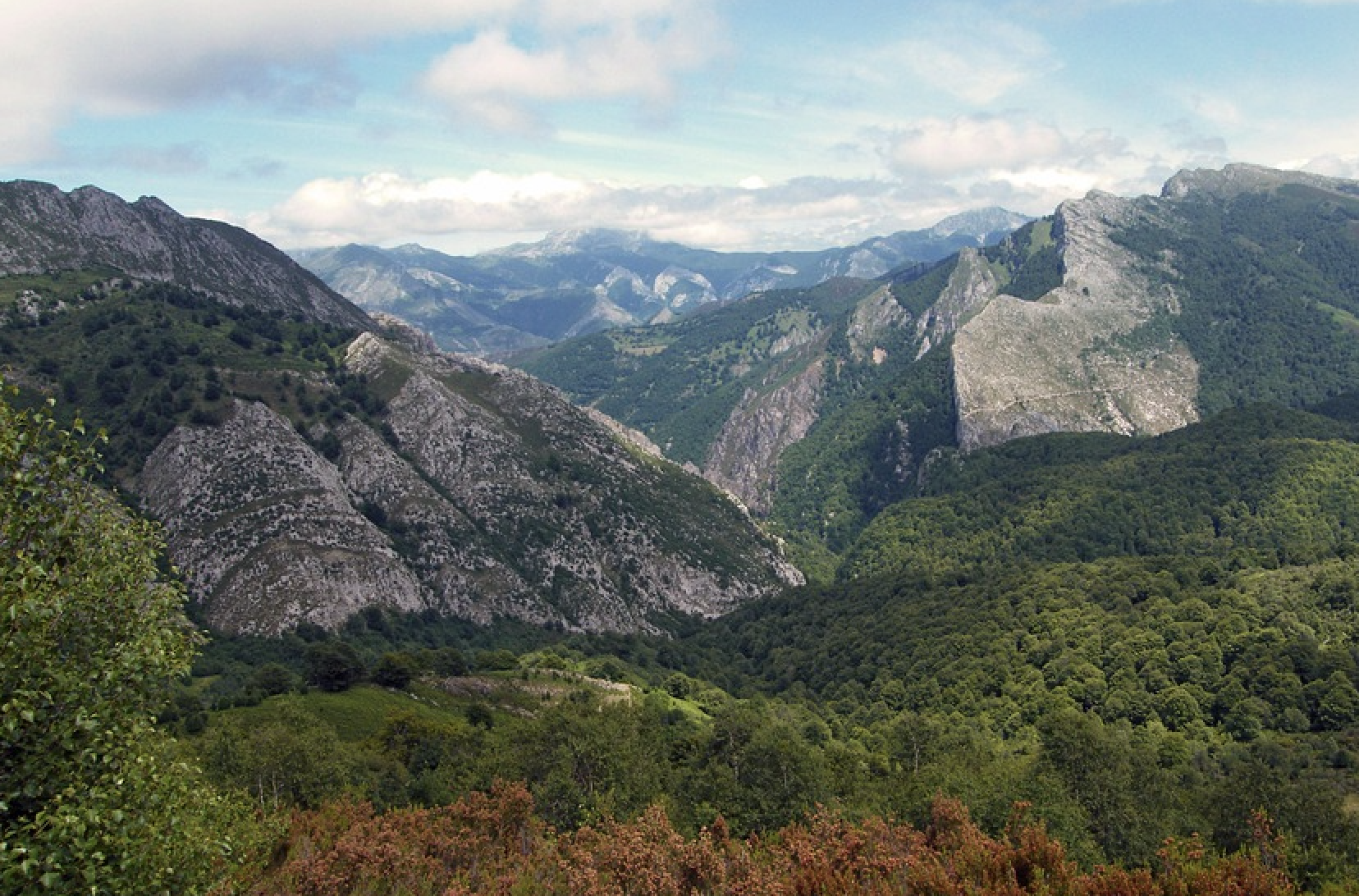 Kilometres: 795km
Side of the Road: Right hand side
Days needed: 7 days
Best time to go for beginner and intermediates: April to November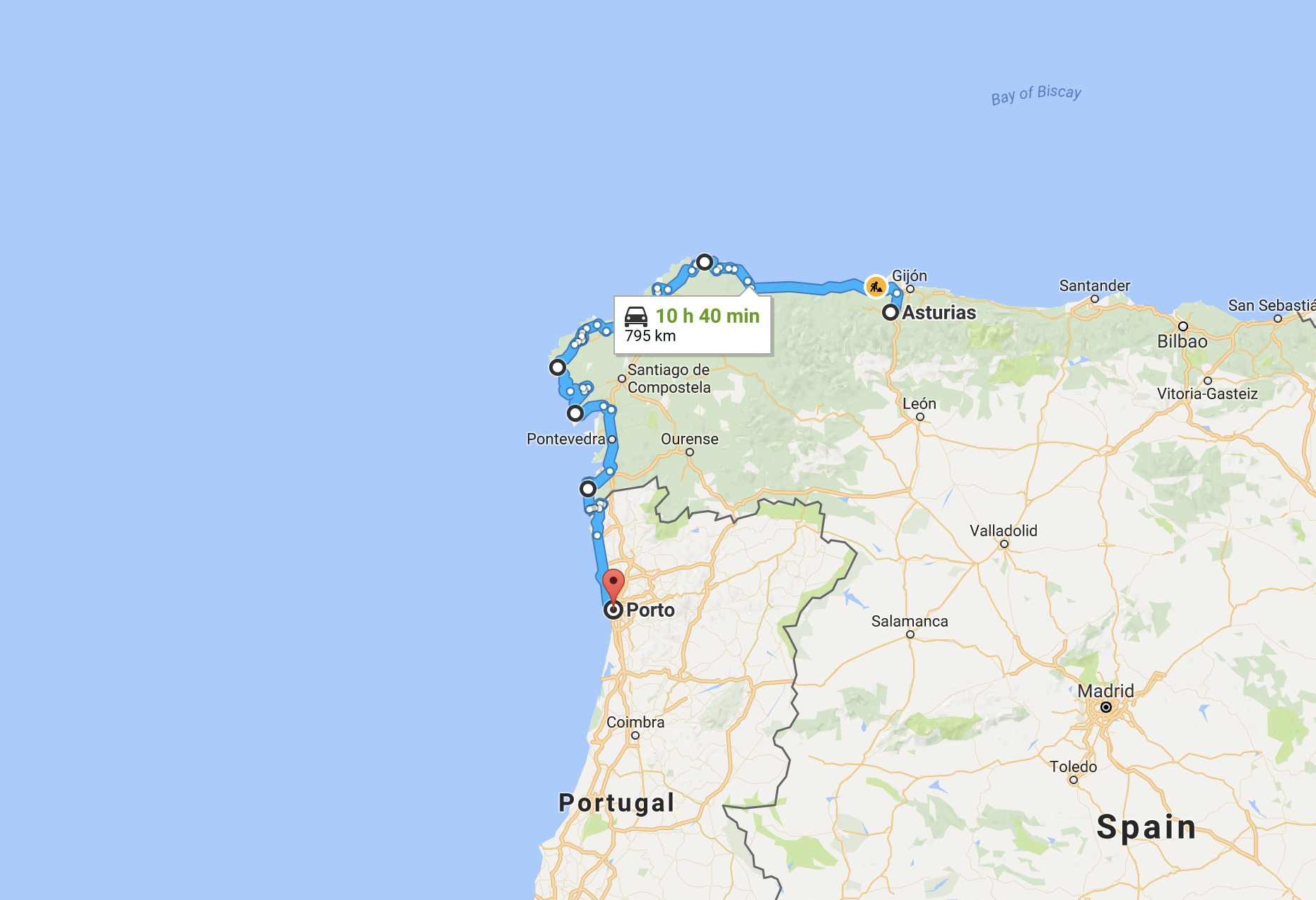 Porto & Galicia
Fly into Portugal's second city Porto, one of Europe's most spectacular cities and a UNESCO World Heritage Site. Lately the city has had a mini renaissance and rivals Lisbon for culture, Cuisine and beaches! The city is surrounded by green hills, with long stretches of beaches both North and South of the city. Close to the city you will surf Matosinhos, Esphino and Esmoriz.
Following the road North and you will come across many surf beaches, stop in Viana do Castelo for a day or so. Next drive over the border into Galicia in Spain and follow the coast along the Atlantic, stopping in the national parks near Fisterra and Arteixo, where you will find your own slice of deserted paradise, with other worldly views and some of the most consistent surf in Spain.
Asturias & Salinas
Asturias is the next state over in northern Spain and well known for its mountainous landscape, rugged weather, hearty food and medieval and religious architecture, as well as some of the best uncrowded surf in Europe.
Make your way to Salinas, a very pretty coastal village in Asturias that is great melting pot of locals and tourists and home to a great beach break that offers a wide variety of peaks to choose from. There is also a big board walk that snakes it way through a mountain and offers spectacular views back towards the beach and surrounding areas.
Take a trip inland to Gorfolí Peak in Illas, where you will find one of the few river pools in Asturias; the perfect place to cool off in the heat of summer.
View Accommodation & Surf Packages in
Porto
, V
iana do Castelo &
Asturias
5. Lisbon to Peniche Surf Road Trip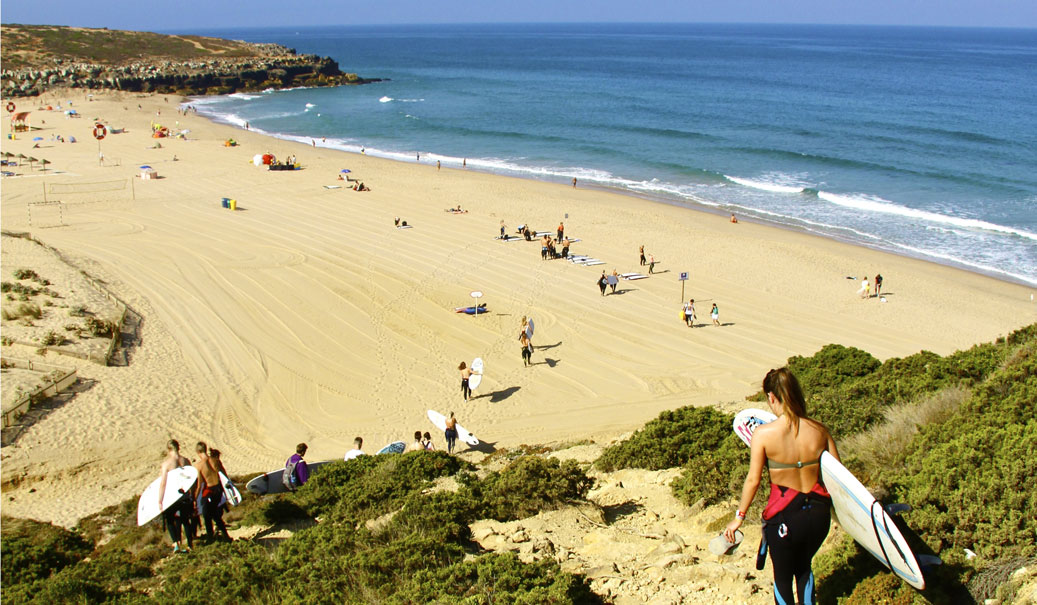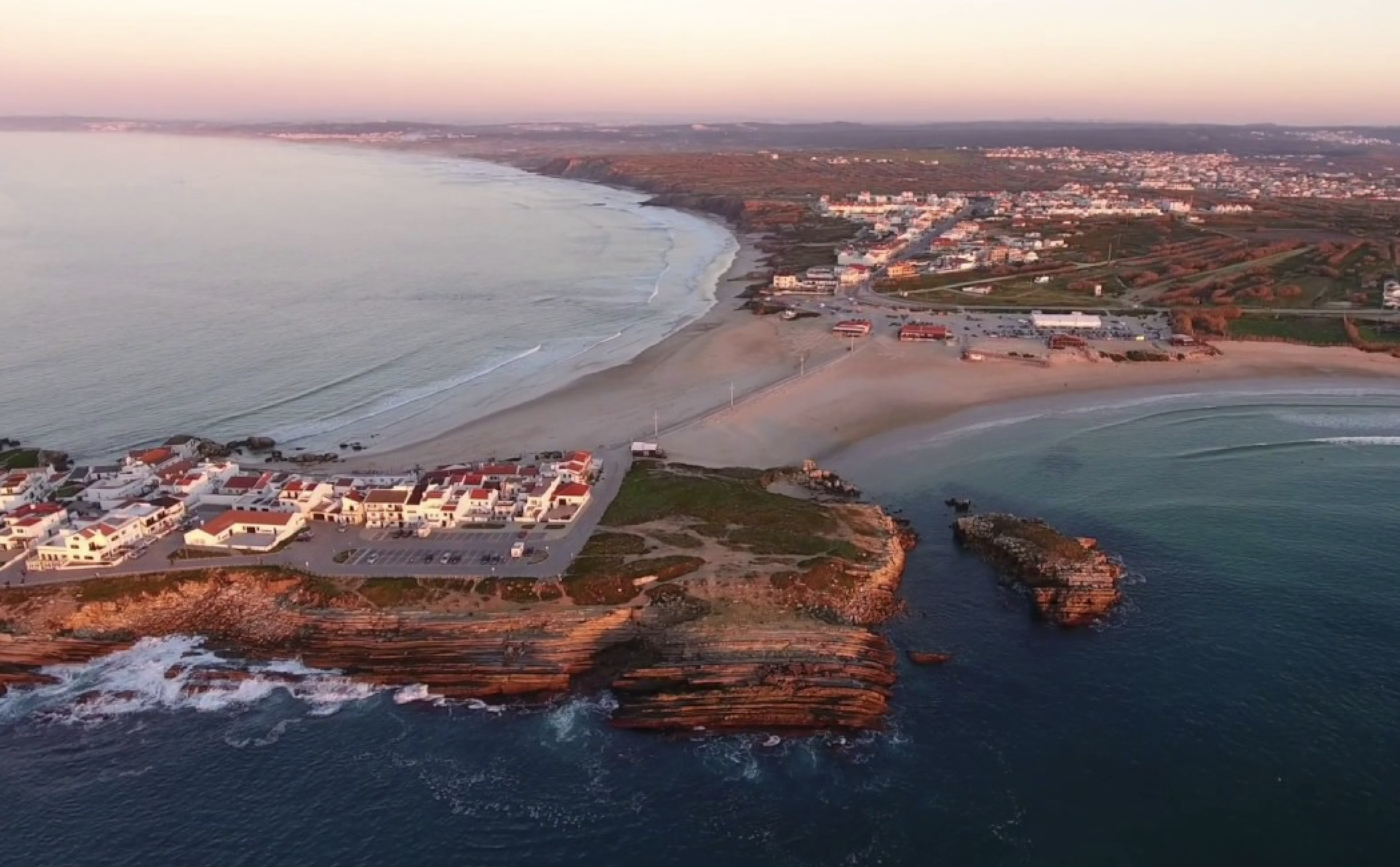 Kilometres: 142km
Side of the Road: Right hand side
Days needed: 7 days
Best time to go for beginner and intermediates: April to September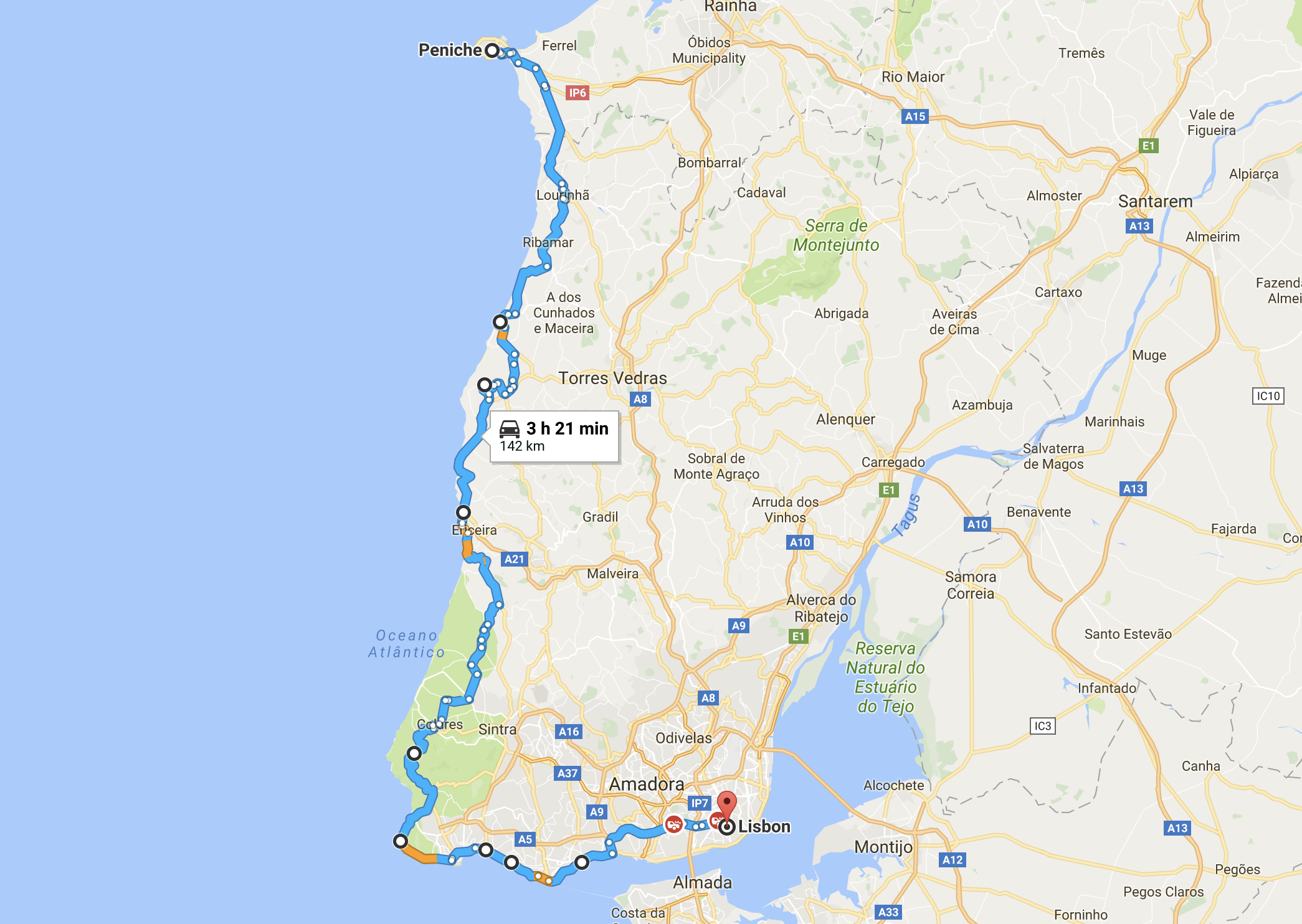 Peniche
For this trip we advise first driving straight from Lisbon to Peniche and then make your way back down. The drive along the highway will take you an 1 hour. Home to some of Portugal's most consistent surf beaches, Peniche is known as the home to arguably Portugal's most famous wave – Supertubos, a super fast barrelling beach break that can dish out some of the best barrels in Europe.
Making your way to the other side of town you'll find an area called Baleal and the break of Cantinho da Baia, one of Portugal's best beginner and intermediate surf breaks that produces great beach break walls at all stages of the tide. Take a boat out to the spectacular Berlengas Islands on your downtime from surf.
Heading down the coast, stop off in Praia do Aria Branca and Santa Cruz for a surf and some sardines in a beach side cafe.
Ericeira & Sintra
Carry on until you arrive at Ericeira, Portugal's surfing mecca thanks to its variety of different waves for all standards. Waves such as Cave, Crazy Left and Reef should be left to confident intermediate and advanced surfers, while Foz do Liozandro and Sao Sebastiao are great learner spots. The old town is a gem, its worth spending a few days her as a base.
30 minutes on south is Sintra, home to two of the most reliable surf beaches in Portugal, Praia das Macas and Praia Grande, but away from these beaches are a dozen hidden surf spots & coves that are waiting to be discovered! Drive up to the spectacular Disney style Palace for a break from the surf.
Cascais & Lisbon
Follow the coast road down to Cascais and surf Guincho Beach and stay for a few days...only 30 minutes from Lisbon city, you'll find a variety of different surf spots including one of Portugal's best point breaks Santo Amaro de Oeiras, the longboarders heaven, Sao Pedro and the some beach breaks such as Caxais.
Across the spectacular "5 de Abril Bridge" lies the sandy beaches of Costa Caparica, great for when surf conditions don't work on the Cascais side of Lisbon.

The next stop is the country's capital, Lisbon, although a Lisbon surf holiday is probably not the first thing that springs to mind when thinking of the city. Lisbon is surrounded by dozens of beaches that offer some of the best surf in Europe, with the most famous spot being Carcavelos, a very reliable beach break that suits all standards.
And that's before we mention all the treats waiting for you in the city, food, culture, art, clubs and bars, shopping and sightseeing to name a few, there's a reason why it's become one of Europe's most charming cities!
View Accommodation & Surf Packages in Lisbon , Ericeira , Cascais Sintra &
Peniche