In this months Meet the Host series we sit down with Nathan & Chloe, the owners of Wave Rider Surf Villa in Corralejo, Fuerteventura. They have remainder one of our most popular surf camps throughout the years...

1. What inspired you to start the Wave Rider Surf Villa?
We opened our first Surf Camp in early 2013. Back then there wasn't many surf camps/hostels around Corralejo. Nathan and I agreed that having the full surf & accommodation package would make it easier for our guests to plan their trip. Nathan takes care of the surfing side while I (Chloe) manage the bookings.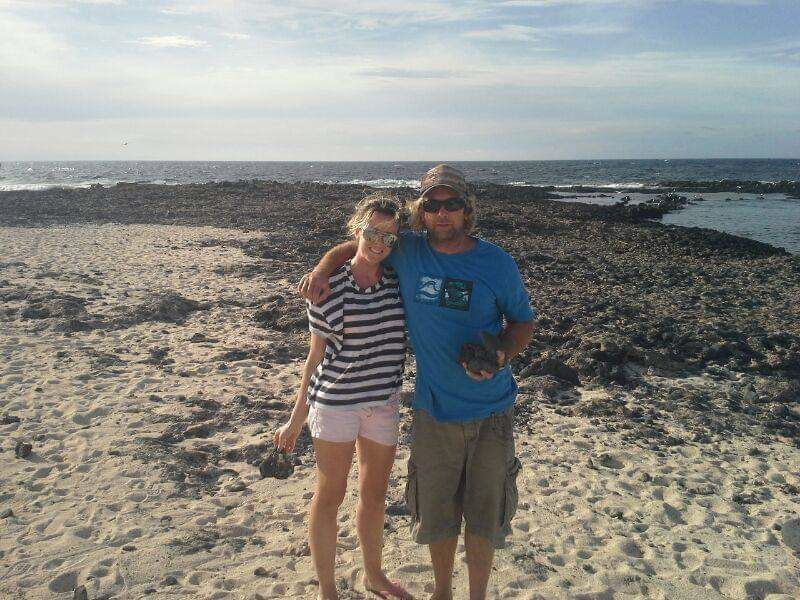 Wave Rider hosts: Chloe & Nathan
Having a surf villa means that we can hang out more with our guests, plan BBQ nights and offer yoga at the villa. It was hard to do this when our guests were scattered all over the town. Most of our guests are solo travellers so this means they can all hang out together. It makes us so happy to watch friendships (and the occasional relationship) grow over the weeks.
2. Who are the people behind Wave Rider?
Nathan, who is from Hertfordshire (he likes to call himself the boss. Technically he is, but he is up against two girls here :) Chloe is from Ireland and our amazing breakfast chef and all round villa legend Jamie... who is also from Ireland!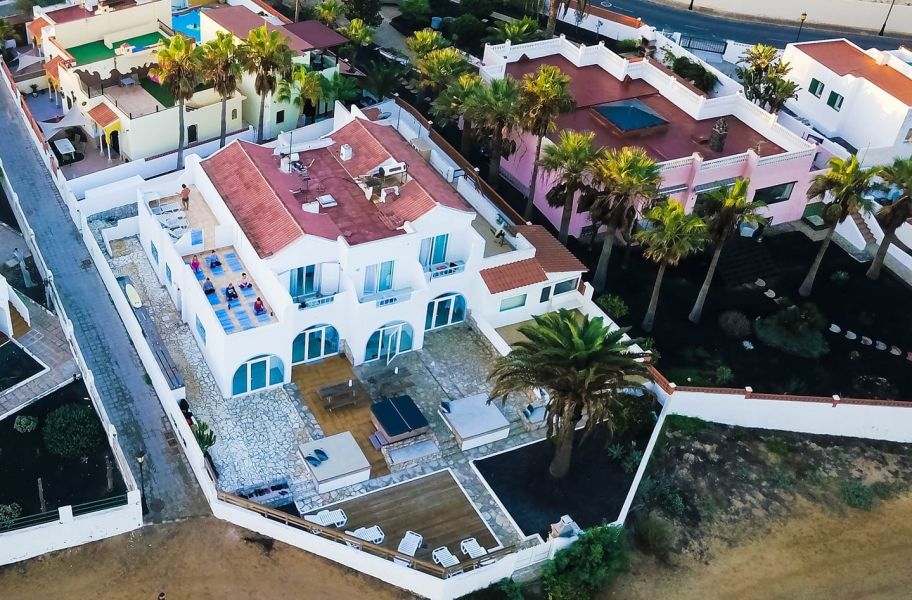 Pic: The Waverider Villa
3. How did you get into Surfing?
Nathan: I used to go to Cornwall as a kid with my family. My dad bought us a little foam board to play around on and it just started from there, I used to watch the big guys out the back and wanted to be out there with them!"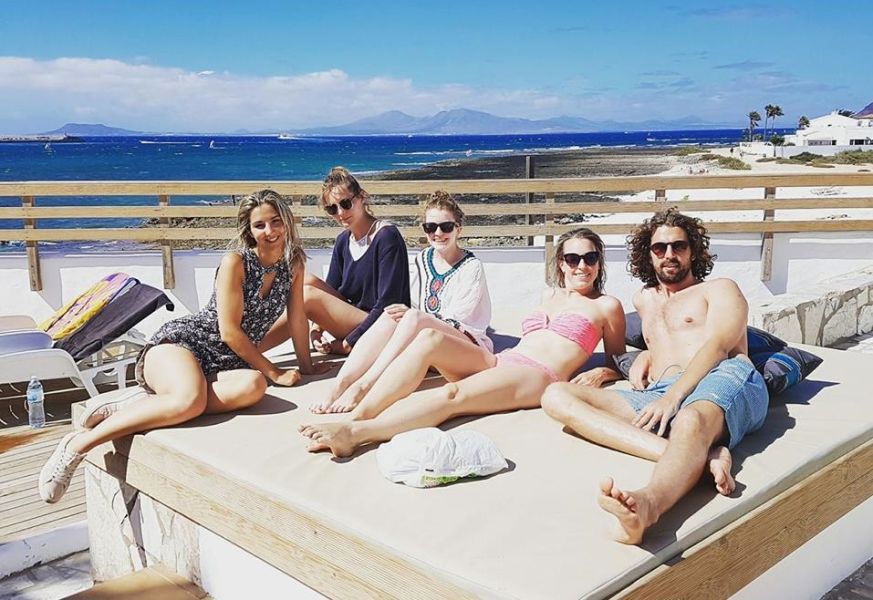 Pic: Guests chilling on the terrace overlooking the beach
Chloe: Surfing has always been in my family. My uncle Kevin Cavey was the first Irishman to surf in Ireland (1964)
4. What is unique about your Villa?
What makes our villa unique is the location and good old fashioned hospitality. Our Villa is literally right on the beach front in Corralejo. Our guests can escape the stress of city life and come and relax and recharge. There is something for everyone in Corralejo, which is a sleepy little fishing town north of Fuerteventura.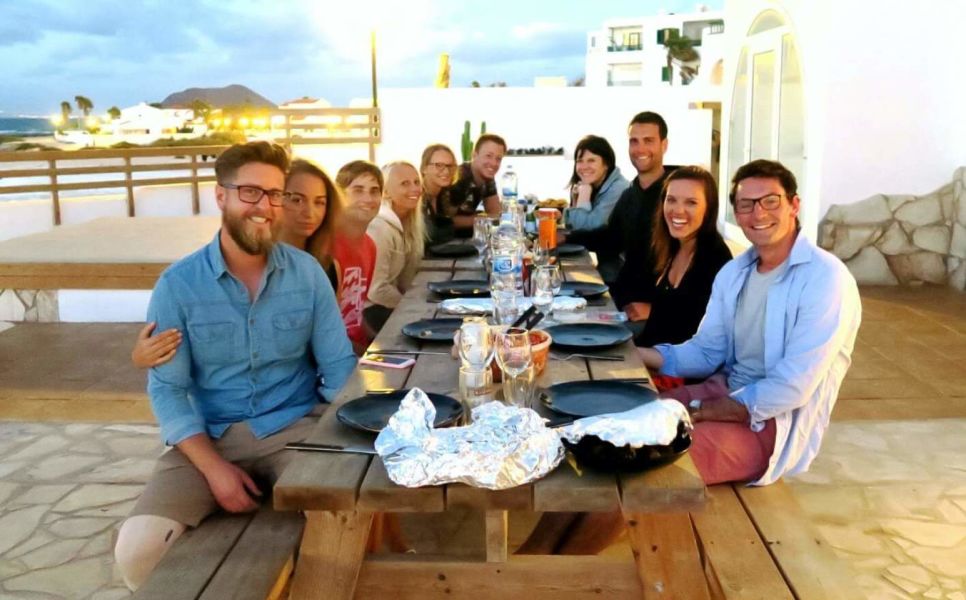 Pic: BBQ time at Wave Rider Surf Villa
There is also a reef break just a minute walk from the villa – no transfers necessary. We have been told by some of our guests that when they return to our villa, they feel like they are "coming home." Hearing things like this make us so happy!
5. What is your favourite wave in the world and why?
That's a secret!
6. What one destination would you like to go to surf?
Nathan: Bali and Hawaii are definitely on the bucket list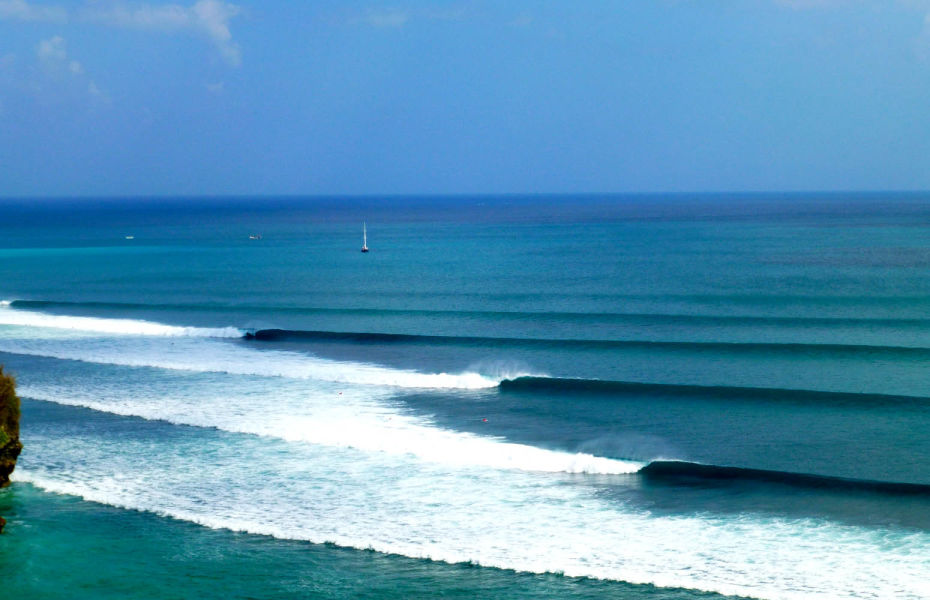 Pic: Surfholidays in Bali. Ulawatu wave.
7. What is a typical day at the Wave Rider Surf Villa?
Jamie is the fist to arrive at the villa for 7.45am and she starts preparing breakfast. Some of our early risers get up at this time to check out the sun rise and either practise some yoga on the decking, take a little stroll onto the beach with a coffee or head off on a morning run to the sand dunes.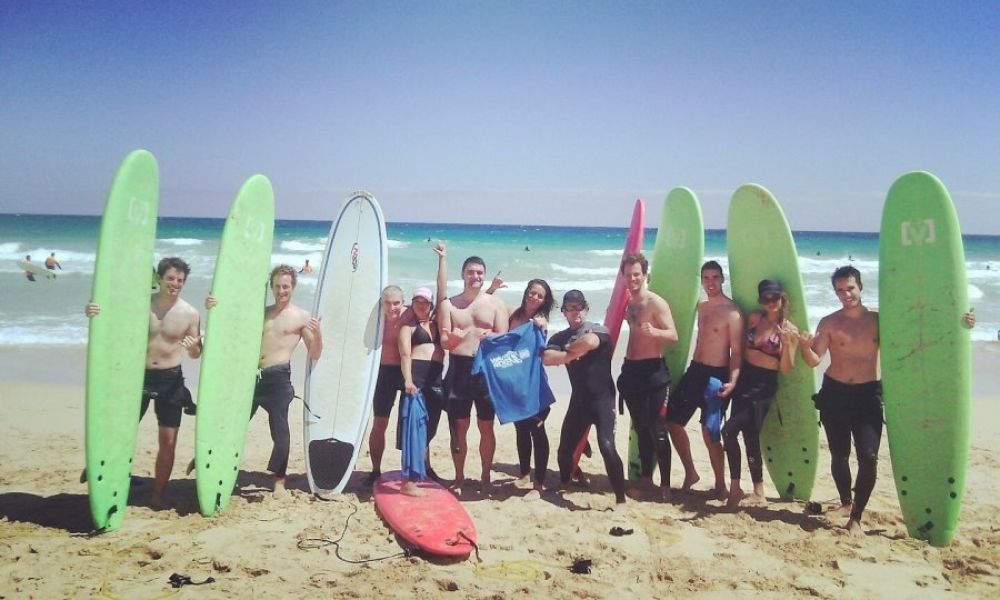 Breakfast is served at 8.30am. After breakfast everyone gathers their equipment and heads off with our instructor for the surf lesson. The lessons are split according to the groups ability. If we are teaching on the west coast, we always stop at a local bakery on the way back for coffee and cakes (could this be the best part of the day?!)
When everyone has come back to the villa they eat some lunch, take a dip in the hot tub and lounge around in the sunshine (sounds stressful, right? ; ) Others might pack in an afternoon excursion or even surf some more if their shoulders allow it. Once its 4pm they take a little stroll across popcorn beach to Sunset Lounge for Happy Hour...This place does a mean mojito!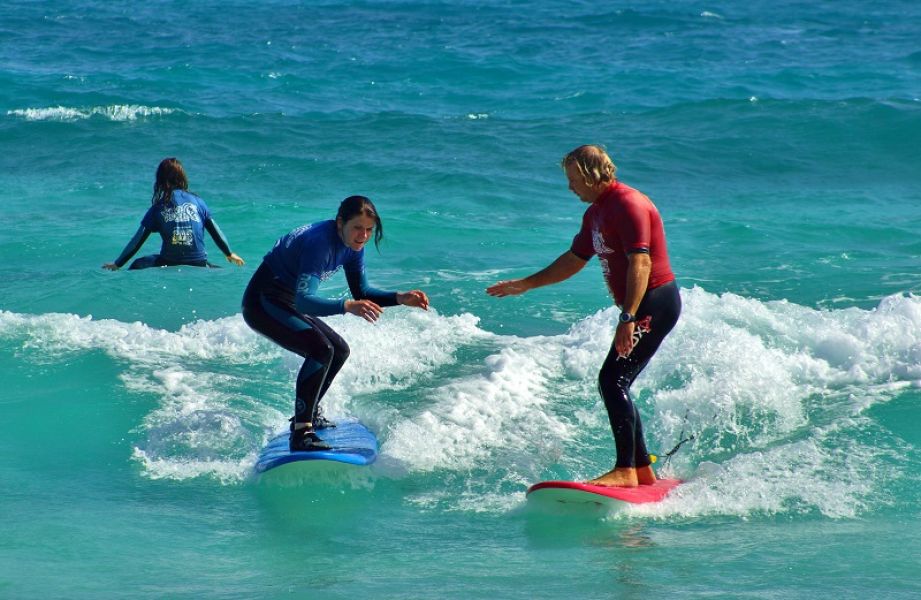 Then its showers and time to hit the town for some dinner and dancing! But If they decide to stay in, its BBQ night and games...normally involving some sort of alcoholic beverages ; )
8. Funniest guest or surf story?
There are too many to choose from!! Snapped boards, falling asleep at the kitchen table after a heavy night or 3am in the hot tub. What happens at Wave Rider, stays at Wave Rider!
9. Aside from Surf what 3 things should people do in Fuerteventura:
1. There is a volcano in Lajares called CALDERON HONDO. You will need a car to get here. There is a hiking path and it takes about 90 minutes at normal pace. You can make the hike as easy or as hard as you like. Once you reach the top you can stand and look right down into the crater of the volcano. Get your hiking boots on and do it!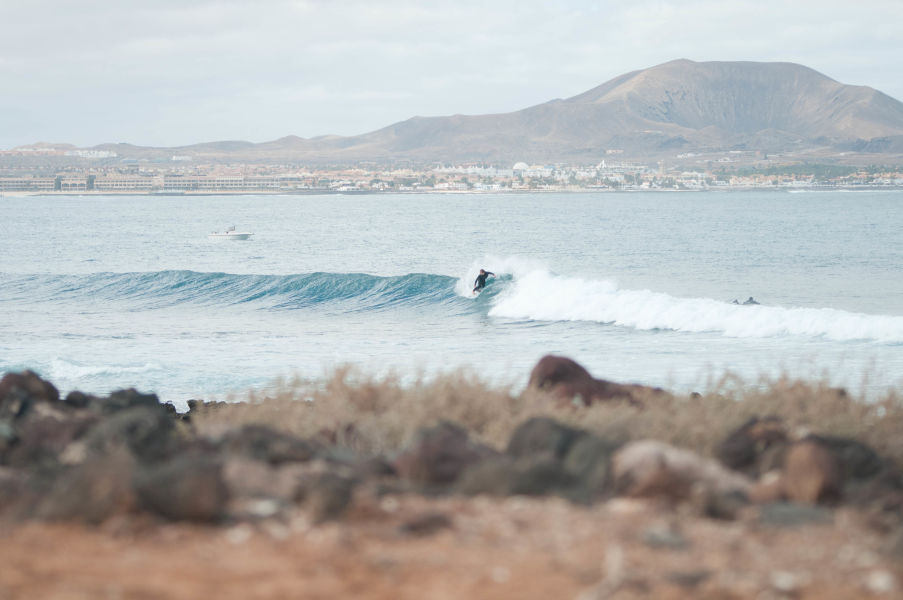 2. Ebike tours – power up and pedal effortlessly on your electric bike. Glide through the paths & bike trails as the canary islands landscape & tropical climate flow around you. A must do and recommended by all of our guests.

3. A boat trip to Los Lobos. You can set sail on a huge catamaran which includes kayaking, snorkelling, Stand Up Paddle Boarding and a swim in the lagoons! Sip cava and sunbath on this 4 hour excursion which goes from the harbour in Corralejo.