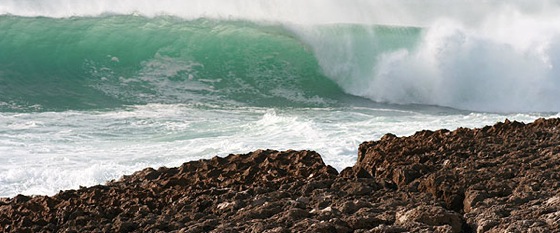 Wave:
Coxos
Where: Ericeira, Portugal
When: Best during the autumn and winter
Why: Barreling perfection
Stats:
Right hand rock reef break, 50m to 300m ride, starts working 5ft+
View
Coxos
in a larger map
Portugal seems to get all the best waves. Rip Curl holds its ASP world championship contest at Supertubos, there are literally hundreds of waves dotted about the coastline, and then to top it off- there is the legendary wave 'Coxos'.
One of the best kept secrets for years is the right hand break 'Coxos' near the town of
Ericeira
. This powerful rock/reef break produces world class barrels that challenge even the most professional of surfers. The locals managed to keep the break a secret until the 1980s, so it was one of the last spots to be discovered in the region.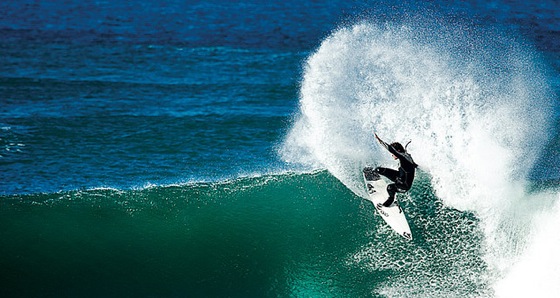 The wave tends to start breaking when the swell reaches 5ft. The rock shelf that forces the wave up can hold swells of up to 16ft. The reason for its deserved reputation of a world class wave, is the power behind the barreling wave. When the swell hits just right, normally in a north westerly direction, Coxos opens up and produces hollow, fast and powerful righthand waves.
One of the challenges of Coxos is the paddle our and in. Even though to break isn't that far from the shore, the current and rips can be extremely strong. So jumping from the rocks for a quick paddle out can be a risky business. Timing is everything with the paddle out in order to avoid being dashed against the rocks.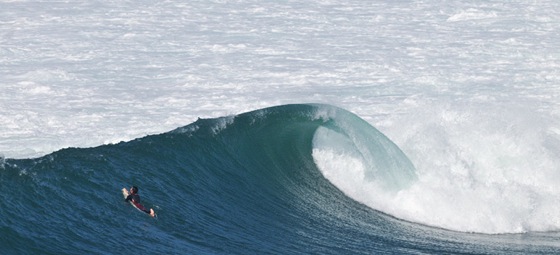 Once a surfer has made it into the lineup it is a matter of finding some serious courage. As with all legendary waves, Coxos requires a very quick take off, and some expert pumping skills, otherwise the surfer will get shutdown, and taken over the falls or smashed into the reef. On top of all the challenges that the wave offers the spot has become very popular over the years, and it has meant that weekends can be very busy. Being patient and respecting the locals here is key. However, for a more relaxed session, during the middle of the week there is still the empty perfect day to be had.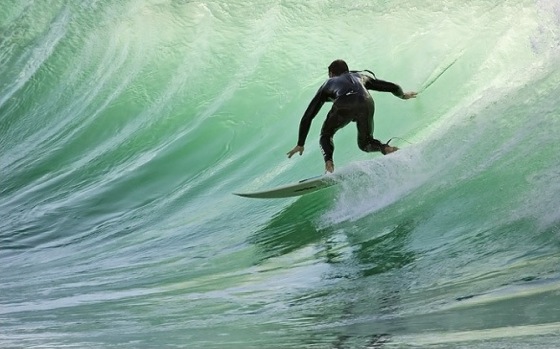 Portugal's legendary wave is found close to the far more relaxed reef break of Ribeira de Ilhas. This break is the ideal learning ground for intermediate or even beginner surfers when on a
surf holiday
in Ericeira. If you would like to visit Coxos and
Ericeira
, the closest airport is Lisbon, and then just a 40 minute drive away. For somewhere to stay, take a look a the very modern and environmentally friendly
Eco Lodges
.
Check out to of the best surfers in the world- x2 world champion Mick Fanning, and Portugal's own Tiago Pires taking on Coxos in the video below.