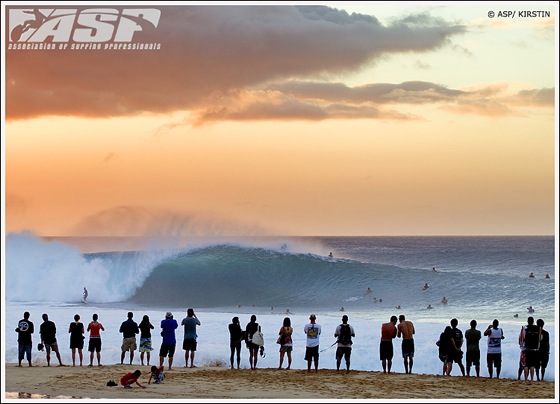 Imagine standing with your bare feet in warm sand, your shortboard under your arm, and your eyes focusing on an incoming wave.
Normally you would be running towards the water's edge, eager to get into the waves, however, you aren't at your usual break. The wave approaches, swells up, gets higher and with more force, becomes a barreling monster of a tube before finally exploding in a mighty thunderous crash. Welcome to Pipeline, the infamous playground of the best surfers in the world and home to the final stop on the ASP's world championship tour.

View Larger Map
The Billabong Pipeline Masters is about to start at the legendary Banzai Ehukai Beach Park on the north shore of Oahu, Hawaii. The contest is the pinnacle of the surfing calendar, the last event of the triple crown of surfing and the dream tour. It is here that the ASP's elite surfers will battle it out for much needed points, in order to either remain on the elite tour, qualify for the tour, or simply try to win the Triple Crown.
The Billabong event's holding period runs from 8th to 20th December which will hopefully allow enough time for some amazing swell to push through. This past week has seen some smaller surf on the North Shore of Hawaii, as La Niña has set in- the weather system that brings warmer, flatter conditions, exactly what you don't want for a contest. It has meant that the current O'Neill contests held at Sunset have been split between two locations of Kammies and Sunset in order to maximize the smaller swell whilst it existed.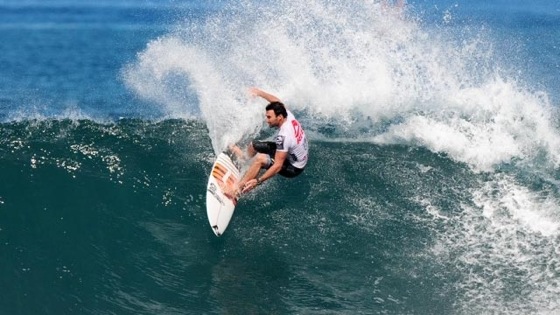 What can we expect from the Pipeline Masters? The wave itself always steals the show. Having claimed more lives than any other spot on the planet, Pipeline is lethal combination of huge barrels, railroad spike formed coral and thousands of spectators and cameras focused on every breaking wave. The wave can hold up to 25ft of hurtling barrel, and asks for an almost vertical take off when it is in form.
The event looks like it will be pretty heated. Australian progressive surfer Taj Burrow is the defending champion, so eyes will be on him to see if he can win it two years in a row. Yet the attention will be really directed to Taj's compatriot Joel Parkinson, who is freshly back from recovering from very nasty foot injury.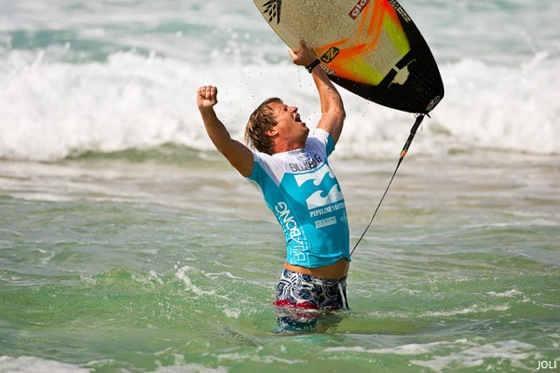 If you rewind to this time last year the Pipeline Masters was the arena for the show down between best friends Parkinson and Mick Fanning in the quest to win the world title. Parkinson lost to Fanning, but won the Triple Crown. This year both Fanning and Parkinson have lost the world title to Kelly Slater, but the Vans Triple Crown is still up for grabs. Expect to see Parkinson's surfing explode as he sets out to prove a point that he's back on the scene.