There have been a number of changes to the ASP's world championship tour in 2010, the biggest of which has been the cropping of the top 45 surfers to 34 half way through the year. With the 2011 around the corner, here's how the tour looks for the new year.
The Newbies: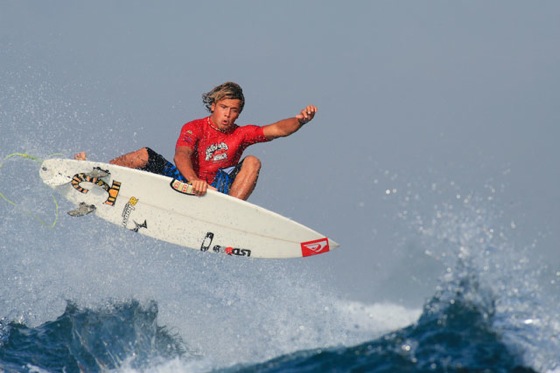 It's been a good year for Julian Wilson, he released his first feature surf film "Scratching the Surface" and finally qualified for the world tour. He's been sponsored by Quiksilver and been surfing brilliantly for years. Watch out for his smooth style and insane aerials in the coming year.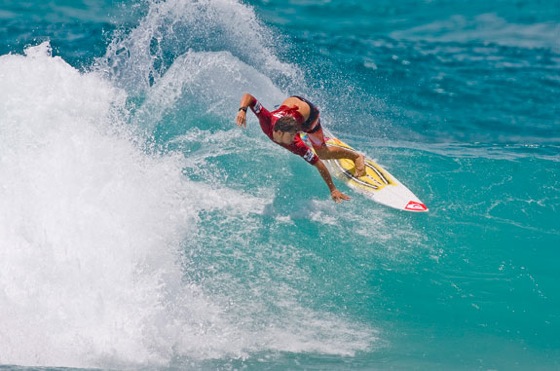 Muniz was born in Argentina, but surfs for Brazil as he grew up in the breeding ground for great surfers- Santa Catarina, Brazil. Muniz's extreme talent has meant that he has achieved what so many other couldn't- make it into the top 32 in the world, and qualify for the dream tour. With a big following and a lot of hope, it's going to be an exciting first year on tour for twenty year old Muniz.
The Returns:
Joel Parkinson (AUS)
Heitor Alves (BRA)
Raoni Monteiro (BRA)
Josh Kerr (AUS)
There will be some familiar faces back on tour in 2011, the most recognisable of which will be Joel Parkinson. After spending over half the year out of action due to a very nasty foot injury Parkinson is well and truly back. He won the Triple Crown of Surfing in Hawaii this month, making it three years in a row, achieved a perfect 10 score on his first wave at the Reef Hawaiian Pro, and managed to finish to finish 24th on the dream tour despite missing 6 of the 10 events on tour.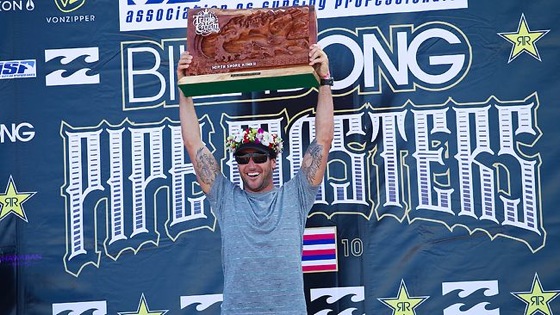 Also returning to the tour are Brazilians Heitor Alves and Raoni Monterio, and Aussie Josh Kerr. They have all worked their way through the grind that is the World Qualifying series to finish high in the rankings to re-qualify.
The Oldies:
A big well done to those who re-qualified, none more so than Dusty Payne, who managed to earn his place by defeating former world champion Mick Fanning in the final seconds of their heat at Pipeline.
Kelly Slater (USA)
Jordy Smith (ZAF)

Taj Burrow (AUS)

Mick Fanning (AUS)

Bede Durbidge (AUS)

Dane Reynolds (USA)

Adrian Buchan (AUS)

Owen Wright (AUS)

Jeremy Flores (FRA)

Adriano de Souza (BRA)

C.J. Hobgood (USA)

Michel Bourez (PYF)

Chris Davidson (AUS)

Jadson Andre (BRA)

Damien Hobgood (USA)

Kieren Perrow (AUS)

Brett Simpson (USA)
Taylor Knox (USA)

Bobby Martinez (USA)

Fredrick Patacchia (HAW)

Kai Otton (AUS)

Patrick Gudauskas (USA)

Tiago Pires (PRT)

Adam Melling (AUS)

Daniel Ross (AUS)
Matt Wilkinson (AUS)
Dusty Payne (HAW)
The Wild Cards:
Kai Otton (AUS)
Gabe Kling (USA)
Along with the top 32 surfers in the world requalifying, the ASP is able to grant 2 wildcards, and these fall to Otton and Kling this year.
Goodbye to:
Luke Stedman (AUS)
Tom Whitaker (AUS)
Roy Powers (HAW)
Luke Munro (AUS)

As part of the cut each year, sadly some well loved surfers have to go. However, 2011 will be different for all those who are looking to get back on tour. There will be change over periods when the top 32 in the world- not just the tour- will be moved onto the tour. So it will give more chances for those knocked off the tour, or those newbies with talent to claim a place again... more exciting and more opportunities. It looks like 2011 is going to be a good year.
Posted:
26/12/2010 20:30:00
by
Francesca
| with
0 comments