Pure Ocean Surf Academy
Pure Ocean Surf Academy
Surf School in Ericeira, Portugal
About
The Pocean Surf Academy is a Surfing school for both those who wish to learn to Surf and those who want to improve their skills in Surf. All the Teachers are trained and certified by the Portuguese Surf Federation.
Whether you are a beginner, with no skills in Surfing, or an experienced surfer, we'll be there to match your expectations, because: 'there's only one life and we should enjoy it. Preferably… Surfing!'
Kids Surf
Beginner Surf
Intermediate Surf
Advanced Surf
Private Surf
Lessons

Prices

Getting There

Reviews

Waves

Terms
Due to changing tides exact surf lesson start times are not decided until the week of your lesson.
After you book we will contact you the week of your lesson to tell you your lessons start time.
Kids Surf
We offer lessons for kids, from 6 years old. Each class takes around 2 hours inside the water always with a FPS certified teacher. All equipment is included in the price (surfboard/wetsuit/shoes) All legal Insurance are included.
Beginner Surf
Our Coaches, certified by the FPS (Portuguese Surf Federation), provide all the necessary equipment with the goal of getting you Surfing in the shortest possible amount of time. You'll gain the necessary confidence for the next step. You'll learn the basic movements in the water, to better adapt to the new environment, as well as all the necessary safety rules.
Intermediate Surf
These lessons are for those students who wish to continue learning and perfecting the techniques learnt in the beginners' level. At this point you'll not only improve and perfect all the techniques you've learnt before, you will also learn new, more radical maneuvers, and the best section of each wave to perform those maneuvers. The aim of this level is to perfect your skills at a technical level
Advanced Surf
In the Advanced level, we work with the assumption that the student already masters the basic Surfing techniques. At this point, we evaluate your experience and pass on our own experience to make your Surfing more balanced and consistent. We review your Surfing style through the analyses of recordings and we also help you to correct mistakes.
Private Surf
For the ones that prefer to learn faster we provide private lessons with one teacher for one student.
Surf Guide
We offer a surf guide to take you to best spots for surfing according to your level of surfing. Our surf guide will see your level of surfing and decide to where is safe for you to go and have some fun.
Prices from 14 January to 30 November
| Prices per person | 1 Day | 2 Days | 3 Days | 4 Days | 5 Days |
| --- | --- | --- | --- | --- | --- |
| Kids Surf Lessons | €35 | €70 | €105 | €140 | €175 |
| Beginner Surf Lessons | €35 | €70 | €105 | €140 | €175 |
| Intermediate Surf Lessons | €35 | €70 | €105 | €140 | €175 |
| Advanced Surf Lessons | €35 | €70 | €108 | €140 | €175 |
| Surf Guide | €90 | €180 | €270 | €360 | €450 |
Private Surf Lessons
Prices per person
1 Day
2 Days
3 Days
4 Days
5 Days
1 Person
€90
€180
€270
€360
€450
2 People
€180
€360
€540
€720
€900
3 People
€270
€540
€810
€1080
€1350
We pick you up from your accommodation
1 REVIEWS
Theodore
Frankfurt, Germany
November 2018
Travelled solo
How were the surf lessons?
Overall, the surf lessons exceeded my expectations. I booked three days of group lessons as an intermediate. When I attended my first lesson, there were no other intermediates, so I ended up having to goof around on my own. But my next two lessons ended up being one-on-one with an excellent coach (Neko), so it turned out to be a great experience in the end. The conditions were rough for an intermediate this time of year. But that's no one's fault but nature's.
Pedra Branca
Level: Advanced
Pedra Branca The first wave that we find, just opposite the Ericeira campsite, is Pedra Branca at the southern end of Empa Beach. Its name comes from a submerged stone, paler than the others, in the area where Surfers normally catch the waves. It is a very fast, reef-bottom left that receives SW to WNW swells. Due to the low reef shelf that is exposed at low tide it is normally surfed from mid to high tide. This wave is regular and dangerous and characterized by an area of rapid starts, followed by a barrel to the inside. Type of wave: Fast, powerful, left barrel Bottom type: Reef. Tide conditions: Mid to high tide. Swell direction: From SW to W/NW. Wind conditions: From SE to NE. Wave height: From 0,5 to 3,0 meters.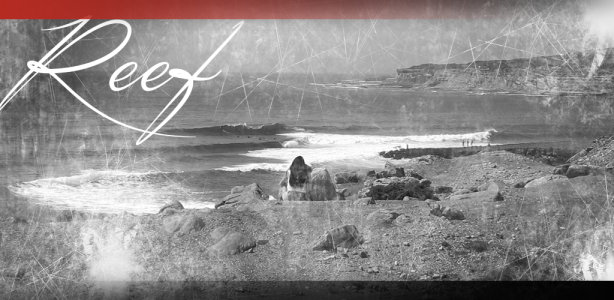 Reef
Level: Advanced
Reef Continuing along Empa Beach, which is bordered by a small cliff, 300 meters to the north we find Pedra Branca's twin beach and a wave called Reef. This right is formed from a very flat reef shelf which starts on land and gets deeper as it stretches NW. This is another regular, dangerous wave that has a very short, fast take-off zone followed by a barrel that ends exactly on the exposed shelf on the Surface on the inside. It only works with N to NW swells at mid tide. Type of wave: Fast, powerful right barrel. Bottom type: Reef. Tide conditions: Mid tide. Swell direction: NW/N. Wind conditions: From SE to NE. Wave height: From 0,5 to 1,5 meters.
Ribeira D'Ilhas
Level: All Levels
Ribeira D'Ilhas If we walk 500 meters north, we come across the most memorable and cosmopolitan of all the waves in the Reserve. Located in a valley with a sandy beach in the center where a stream flows into the sea, it is shaped like a natural amphitheater, which is perfect for Surfing events. It is no surprise that it was the venue for the first national and international championships in Portugal. Ribeira d`Ilhas is a long pointbreak right, meaning that the waves follow the contour of the shore, which receives all types of swells and works in all kinds of tide. It is the most consistent wave in the region. Ribeira d'Ilhas and its W/NW swells can provide rights up to 200 meters long. It is a very valuable, competitive wave as it allows surfers very different levels of approach. Type of wave: Long right. Bottom type: Rocks and Reef. Tide conditions: All tides. Swell direction: All swells – ideal conditions with W/NW. Wind conditions: Any quadrant – ideal conditions from SE to NE. Wave height: From 0,5 to 3,5 meters.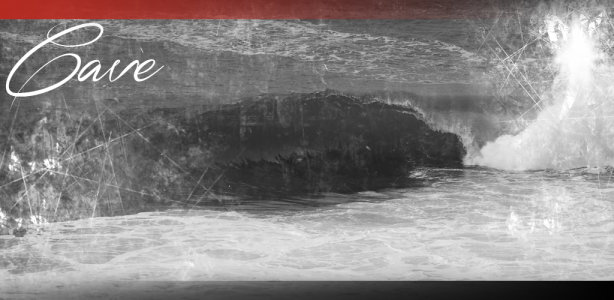 Cave
Level: Advanced
Cave We find Cave on the south side of Coxos Bay, with a shore angle still facing south. Surfers only recently started Surfing this powerful right and it has become very well-known in recent years because it is so spectacular and dangerous. It is really extreme, tubular and risky. It starts on a sudden, shallow shelf of reef that does not connect with the land. The water suction from the base to the top of the wave is so strong that it starts below the waterline, hence the name, and the barrel becomes progressively hollower, wider and flatter as the wave comes to an end. Cave should only be used by highly experienced surfers and even they are advised to wear protection. Type of wave: Fast, right barrel, flat and very dangerous. Bottom type: Reef. Tide conditions: High tide. Swell direction: N/NW. Wind conditions: From SE to NE. Wave height: From 1 to 2,5 meters.
Crazy Left
Level: Advanced
Crazy Left Near the south side of the bay is the Crazy Left, a pointbreak that only breaks well in N and NW swells. As it is too exposed to the north wind, it is not a very consistent wave in terms of quality, but when conditions are ideal its walls are fast and tubular with a number of sections offering high speeds. It only gets swells in perfect conditions above two metres because it is located in an area where the water drains off from the bay. Type of wave: Fast, long, left barrel. Bottom type: Reef. Tide conditions: Mid to high tide. Swell direction: N/NW. Wind conditions: From SE to NE. Wave height: From 0,5 to 2,5 meters.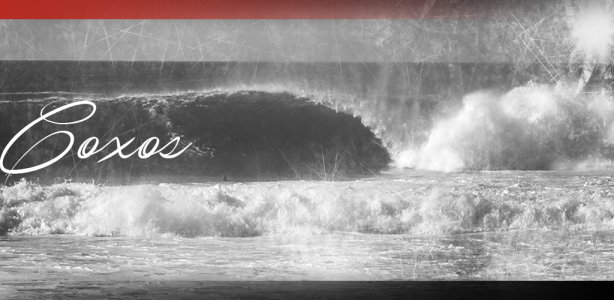 Coxos
Level: Advanced
Coxos Located in a landscape that has remained immaculate since people began to come here in the early 1970s, the Coxos wave is the one that best symbolizes the spirit of local Surfers and the values governing the World Surfing Reserve: protection, preservation and sustainability. It is formed by a reef that slopes gently and uniformly to the middle of the bay. It has a classic pointbreak configuration with its break line accompanying the contour of the shore from start to finish. It is always a strong wave that has different sections and works with a variety of swell directions. In ideal conditions it offers barrels lasting several seconds. The locals' devotion to this wave was the spark that triggered the whole World Surfing Reserve application process. Type of wave: Long, powerful right with several barrel sections. Bottom type: Reef. Tide conditions: Low tide to rising or falling mid tide. Swell direction: All swells, ideal conditions with W/NW. Wind conditions: From SE to NE. Wave height: From 0,5 to 3 meters.
São Lourenço
Level: Advanced
São Lourenço Moving on from Coxos Bay and walking northwards for a few minutes, we find São Lourenço Beach in a large bay around 1.2 km wide. Near the middle, about 300 meters from the beach, is the São Lourenço wave itself, the last of those in the reserve. These rights start on a rocky plateau to form fast waves with a large volume of water because their peak is located at a considerable distance from the beach. It is normally surfed at mid tide and needs N/NW swells and an easterly wind. Type of wave: Powerful right with several sections receiving larger swells. Bottom type: Rocks, sand and reef. Tide conditions: Mid tide. Swell direction: N/NW. Wind conditions: From SE to NE. Wave height: From 0,5 to 4,5 meters.
Surf conditions in Ericeira:
Beginners:

JAN

FEB

MAR

APR

MAY

JUN

JUL

AUG

SEP

OCT

NOV

DEC
Intermediates:

JAN

FEB

MAR

APR

MAY

JUN

JUL

AUG

SEP

OCT

NOV

DEC
Advanced:

JAN

FEB

MAR

APR

MAY

JUN

JUL

AUG

SEP

OCT

NOV

DEC
Rain
Wetsuits
JAN/FEB
MAR/APR
MAY/JUN
JUL/AUG
SEP/OCT
NOV/DEC
Season
Best time to go depends on your level above. July, August & September are the peak tourist months.
This is where you surf Europe's best coast line and let the fun begin.There are over 12 surf breaks along the Ericeira coast, with different options for all standards. With so much choice you'll feel like a kid in a sweet shop! The area was introduced in the Stormriders Surf Guide to Europe with the heading "Enter the Heartland".
World Surf Reserve
In 2011 it was awarded the title of 'World Surf Reserve', there are only 2 other places in the world that share the title: Santa Cruz, US and Manly, Australia.
If it is your first surfing holiday to Ericeira then head straight to
Foz do Lizandro
and
Sao Juliao
beaches south of town, they are perfect beginner and intermediate surf spots. Closer to town is
Praia do Sul
. Another great beginner beach breaks. All best at mid tide but surfable at high and low tide also.
For Intermediates you have the reliable and safe reef break
Ribeira d'Ilhas
, which host the WSL World qualifying series surf championships every year. And for the more adventurous you have the world class
Coxos
. That's just naming a few, there are too many surf breaks to mention here!
Don't forget to explore further up the coast - 25 minutes away is Santa Cruz and an hour away is
Peniche
, home to the World renowned Supertubos and host of the Rip Curl Pro since 2009. 30 minutes south of Lisbon is the
Cascais
coast with the famous Praia do Guincho surf beach. And when north winds are blowing you can venture further south towards
Carcevelos
beach and the other surf spots along the Lisbon coast.
Come Surf Ericeira with us…
Payment
A small deposit is required to secure your booking.
Your balance is due when you arrive at the beach.
Cancelling
To cancel go to the MyAccount section and log in or register and you can cancel from within your account.
Your deposit is non refundable but can be used for the same property/surf school within one year of your original booking.
What happens if the surf school cancel the Surf Lessons?
In the rare occasion that conditions do not allow for the surf lesson to go ahead you will be given a full refund.
Debit/Credit cards are not accepted on site – cash only.
Why use Surfholidays.com?
Book your accommodation & surf lessons/guiding in the one place
24/7 Support – phone & email
20,000 booked since 2009
Best price guarantee
Flexible payment: Only a deposit is needed to book
Flexible cancellation conditions
Manage your bookings online
You're in control of your booking. No registration is required.
Your booking is secure & details are protected by a secure connection.
Mario Santos