Sao Paulo- Ubatuba
Surf Holidays in Ubatuba & Sao Paolo
White sandy beaches and tropical rainforest
Surf Packages




surf & stay in the worlds best surf camps
Sao Paulo- Ubatuba
Considered one of the surfing capitals of Brazil, Ubatuba is great surf holiday destination, blessed with dozens of beaches, and many of them delivering world class waves. Top WSL surfer Filipe Toledo is a Ubatuba local, brought up in the powerful waves of the area. The 2014 World Champion, Gabriel Medina, also comes from around the corner in Maresias, very famous for its barrells, and just 100 km away from Ubatuba.

Ubatuba is located in an area of dense tropical vegetation, mixing the beach and forest landscape together. The result is a whole bunch of little coves and bays to explore and discover. Its a laid back beach town with plenty of restaurants, cafés,boutique hotels and Ubatuba surf camps making it a great base for exploring the many surf beaches in the area.

While you can have crowed beaches in Ubatuba such as Praia Grande, you will find lots of nearly deserted beaches such as the inspiring Prumirim, with its giant rocks off the beach, perfect for a pleasant stand up paddle spin, or a quick swim in the waterfall/lake by the track that leads to this beautiful little cove.

Have a look at our Ubatuba surf camp and resort options, and start planning your Ubatuba surf holiday...
Weather Conditions
J/F
M/A
M/J
J/A
S/O
N/D
Air Temp (°C)

28°

26°

24°

23°

24°

25°

Wetsuits
Rain
Surf conditions for Beginners:

J

F

M

A

M

J

J

A

S

O

N

D
Surf conditions for Intermediates:

J

F

M

A

M

J

J

A

S

O

N

D
Surf conditions for Advanced:

J

F

M

A

M

J

J

A

S

O

N

D
Season
Peak season for tourists is December to March. April is the rainiest month, Dec is the driest. Surf is year round
Accommodation

Area

Getting There

Waves

Brazil Blog
Taking a break from surfing you will find plenty of things to do and explore including some of Brazils most impressive waterfalls around Ubatuba. Make sure to get a local map/guide to check these falls out.

During the summer months, Ubatuba´s nightlife gets pretty busy with tourists and beachgoers from São Paulo that populate the town with people, filling up the local bars, pubs and restaurants. During winter, with the cold weather, things become much more quiet and laid back.

Ubatuba is surrounded by the Serra do Mar mountain range lending a dramatic landscape to the area.
You can get to Ubatuba through São Paulo, which is about 250 km away or from Rio de Janeiro, about 310 Km away.
How to get to Ubatuba from Sao Paolo:
Driving from Sao Paolo to Ubatuba
- We have a
discount car hire
section on our website where you can rent a car. Leaving Sao Paulo you have to take the Ayrton Senna Highway until you reach the city of Sao José dos Campos, where you should join the Tamoios Highway up until Caragua. Then you join the Rio-Santos Highway going north until you reach Ubatuba.
Bus from Sao Paolo to Ubatuba
- The bus companies Litoranea and São José leave every two hours from the Tiete Bus Station. The trip costs around 70 reais and takes 4 hours.
Driving from Rio to Ubatuba
- driving from Rio is a bit longer, but it´s a straight line and the coastal highway of Rio-Santos has amazing views. Just follow the Rio-Santos Highway southbound from Rio and it will lead you into Ubatuba, around 310 km drive.
Bus from Rio to Ubatuba
- The bus companies Util and Normandy operates itineraries every two hours from the Novo Rio bus staion to Ubatuba. The trip costs around 90 reais and takes 5 hours.
Due to the quantity of beaches in Ubatuba, you won´t have a problem finding a good surfspot, and since the area is kind of a wave magnet, there´s consistent surf year round, although it is during winter when bigger waves show up more frequently.

The most coveted gem of the area is Itamabuca beach. It has an awesome right hander that peels down from the point, but due to the quality of the wave, this spot gets very busy. The good news is that Itamambuca is very long beach, so you will have no problem walking down the beach and finding a good sand bar.

Another place you shouldn´t miss is Felix beach. Apart from being a beautiful beach, with the forest trees just a few steps from the ocean, it has got probably the most perfect barrels in Ubatuba. On small days, it also a great place for beginners.

While you´re in Ubatuba, if you´re feeling adventurous, try and hit the road to Maresias, Gabriel Medina´s local break, and experience one of the most consistent and powerful waves in Brazil.

Come Surf Ubatuba with us…
From our blog: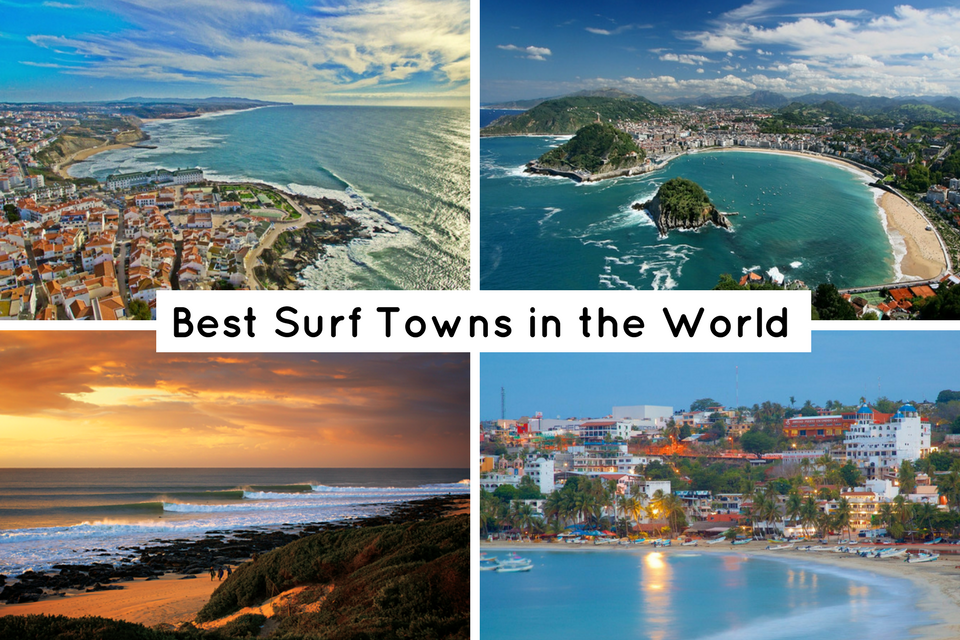 These 15 best surf towns in the world tick all the boxes for a surf ...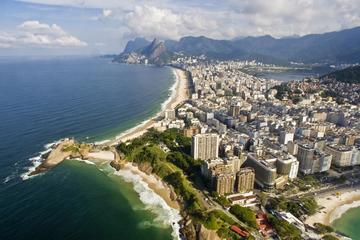 Surf holidays in Rio de Janeiro are a fantastic experience with a variety of waves ...