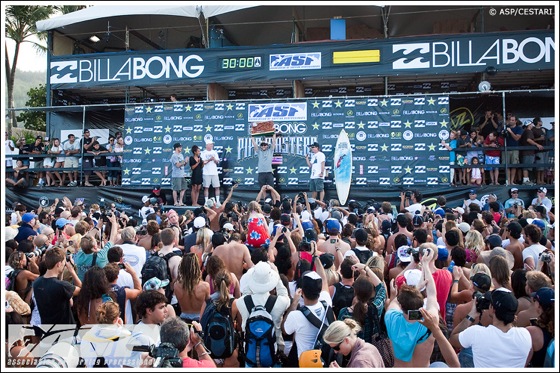 It is official, The Vans Triple Crown of Surfing and the Billabong Pipeline Masters are over and the victors have been crowned. A massive congratulations to the first ever European and Frenchman to win the Pipeline Masters...
Jeremy Flores
; and well done to Joel Parkinson for claiming the Triple Crown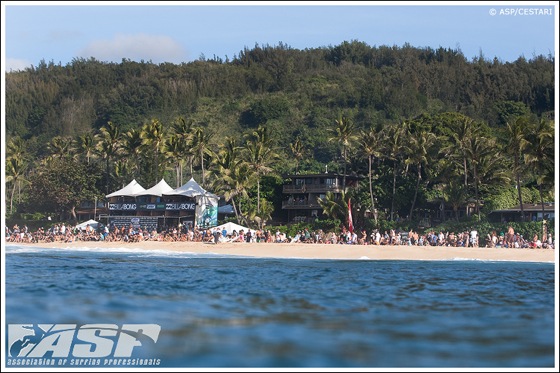 Here's how it all went down over on the north shore of Oahu:
Mens Events:
1. Reef Hawaiian Pro 6* Prime WQS
Alii Beach, Haleiwa, Oahu
12th to 23rd November
Last year's winner: Joel Centeio (HAW)
Winner: Joel Parkinson (AUS)
This is where the Vans Triple Crown began. In the town of Haleiwa that starts the seven mile miracle that is the North Shore, Joel Parkinson stormed his way to victory. His first wave of the competition was a perfect 10, immediately announcing that he was back from his recovery time from his injured foot and ready to win.
2. O'Neill World Cup 6* Prime WQS
Sunset Beach, Oahu
24th November to 6th December
Last year's winner: Joel Parkinson (AUS)
Winner: Raoni Monteiro (BRA)
Sunset Beach played host to the O'Neill World Cup for both the guys and the girls contests. In the varied conditions it was the incredibly talented Raoni Monterio who surpassed all others including last year's winner Joel Parkinson.
3. Billabong Pipe Masters WCT
Banzai Pipeline, Oahu
8th to 20th December
Last year's winner: Taj Burrow (AUS)
Winner: Jeremy Flores (FRA)
At Pipeline, it can be anyone's to win and this year didn't disappoint. Frenchman Jeremy Flores from
Capbreton
made his career best, winning the Pipeline masters, and becomes the first ever European to do so. Flores announced that he's back in the game and as hungry as ever for the big wins.
Vans Triple Crown of Surfing
Last year: Joel Parkinson (AUS)
Winner: Joel Parkinson (AUS)
There could only be one winner this year: Joel Parkinson, who goes down in the record books as having won the Triple Crown three times now. He may not have won Pipe, and have been out of action for most of the year with his foot injury, but as soon as he's back in the water all other contestants need to pull up their game.
Womens Events: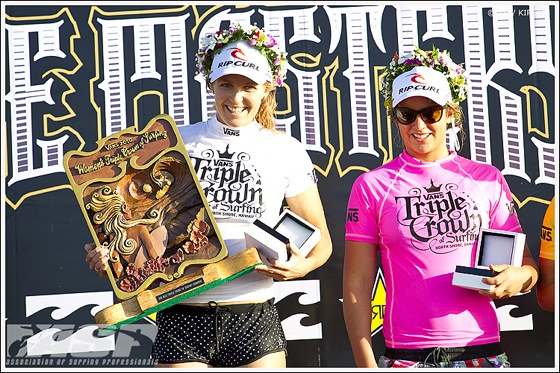 It's all about Stephanie Gilmore these days... She won the Cholos Hawaiian Pro, and then ripped it apart at Pipeline for the speciality event Duel for the Jewel. Keep a watchful eye on Aussie Tyler Wright next year on tour: she was brilliant at O'Neill's World Cup at Sunset Beach and has finished 3rd in the world rankings.
1. Cholos Women's Hawaiian Pro 6* WQS
Alii Beach, Haleiwa, Oahu
12th to 23rd November
Last year's winner: Alana Blanchard (AUS)
Winner: Stephanie Gilmore (AUS)
2. O'Neill Women's World Cup WCT
Sunset Beach, Oahu
24th November to 6th December
Last year's winner: Carissa Moore (HAW)
Winner: Tyler Wright (AUS)
Speciality Event: Vans Duel for the Jewel
Banzai Pipeline, Oahu
8th to 20th December
Winner: Stephanie Gilmore (AUS)