To the people reading this we're sure you've gone on plenty of surf holidays; Morocco surf trips on the other hand, are truly a magical experience, rich in culture that will create memories that will last a lifetime!
The coastline is much the same as Portugal or Spain with white sand beaches framed by dramatic coastline cliffs with an abundant amount of surf breaks with reefs, beaches and long point breaks seemingly around every corner.
Aside from the world class waves, Morocco's rich history, culture and beautiful weather keeps people coming for more Moroccan memories. Picture yourself surfing blue perfect waves in the morning, riding camels through the desert in the afternoon before watching the sun set atop a mountain at night and you start to imagine how amazingly diverse this country is.
With that in mind, we have listed five of our favourite activities and excursions that you must try when on your Surf Holidays Morocco trip, read all about them below:

Paradise Valley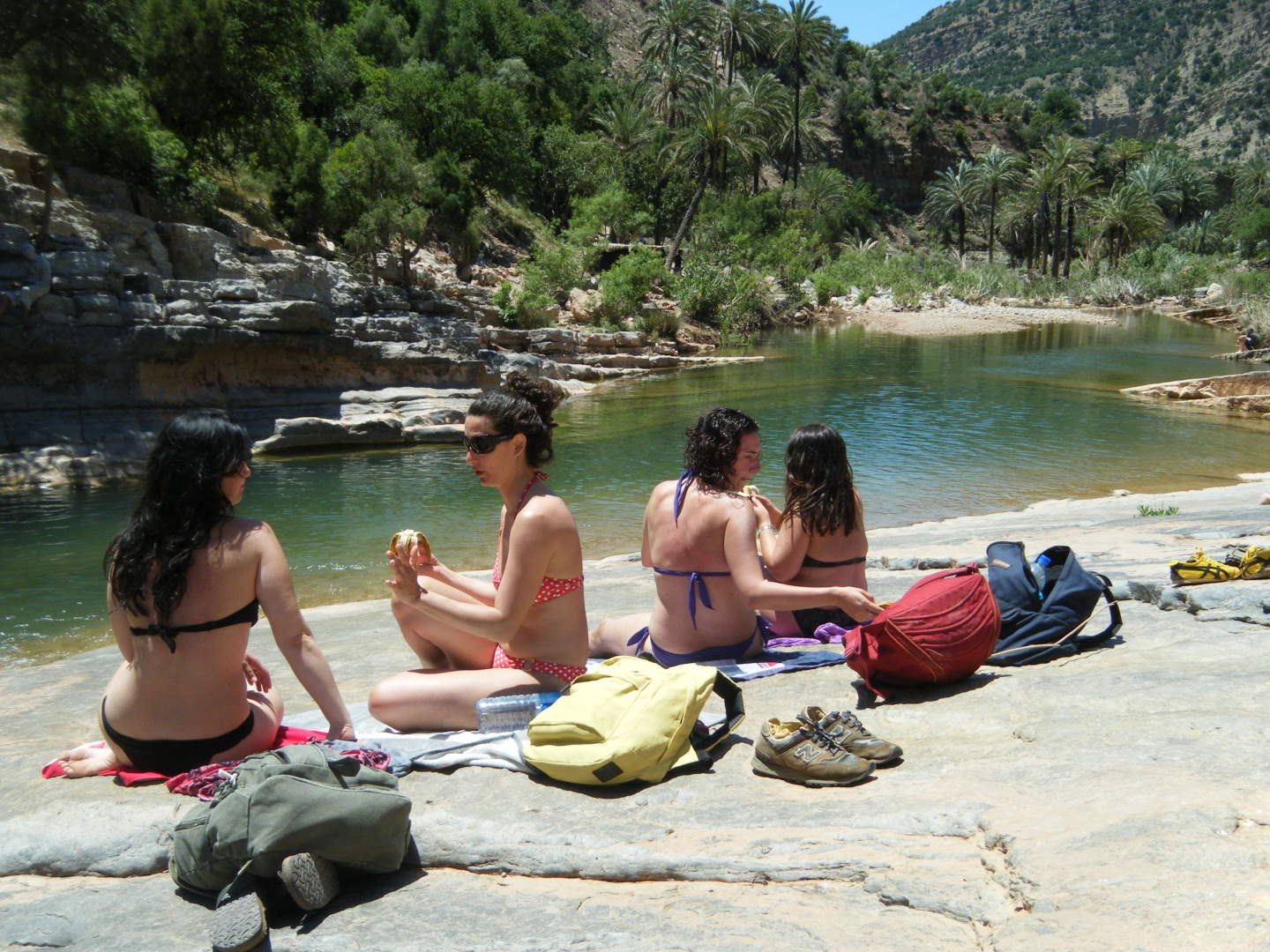 Paradise Valley is what its name suggests… Paradise! Located in the Moroccan Atlas Mountains in a section of the Tamraght River it's home to many waterfalls, rock pools and lagoons, making it a great place to unwind and relax – which is not that difficult in Morocco! There are natural water slides and great rock jumping spots for the adrenaline seekers.

Todgha Gorge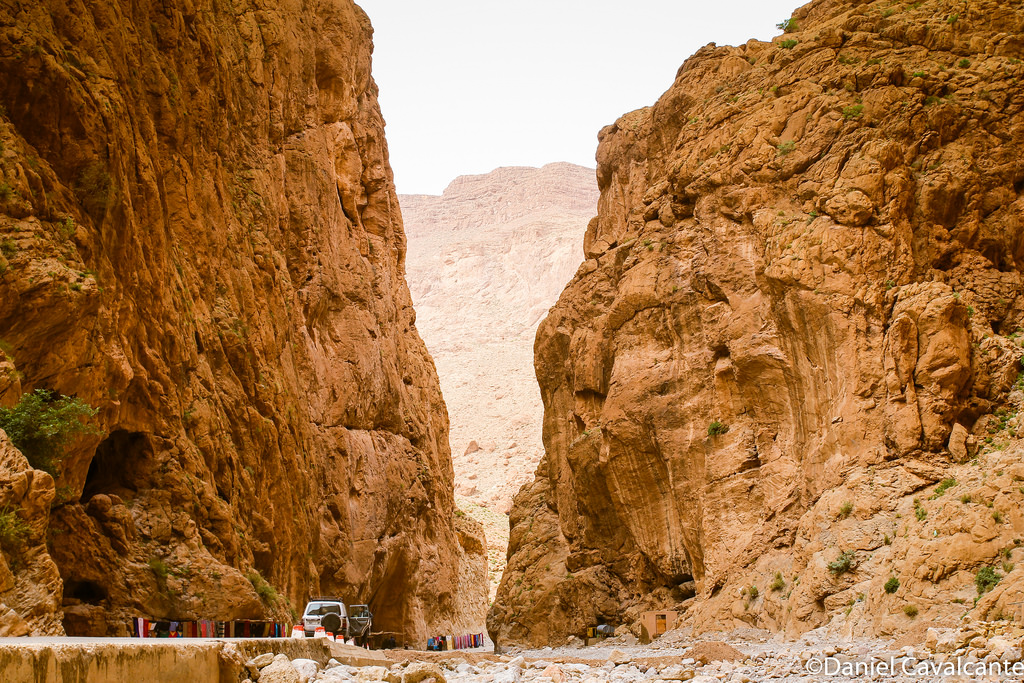 Todgha or Todra Gorge is a kaleidoscope of colour with orange, pink and grey limestone separated by a 300m deep fault line that a turquoise river runs through. Hikers also pass through here, with some points being so thin that people can only get through in single file! A beautiful and humbling site to see.

Sahara Desert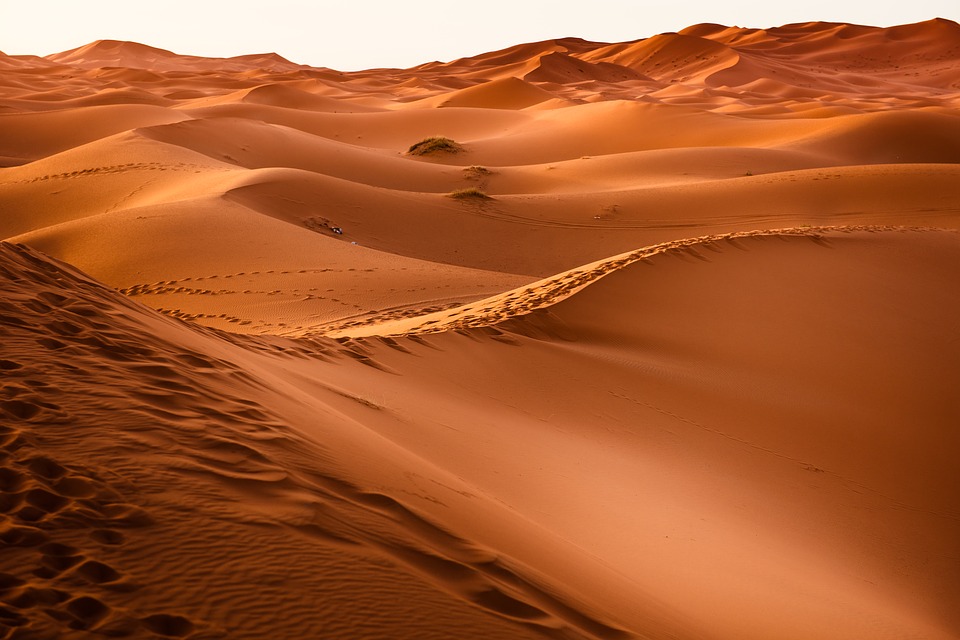 Undoubtedly the world's most famous desert, the Western Sahara is a must see on your Morocco surf trip. Did you know that it's the third largest desert in the world after Antarctica and The Arctic? Making it the largest 'hot desert' in the world! Hop on a tour and explore the massive dunes by 4x4 before enjoying traditional food in a Bedouin camp. Don't forget the camel ride too!

Marrakech Souks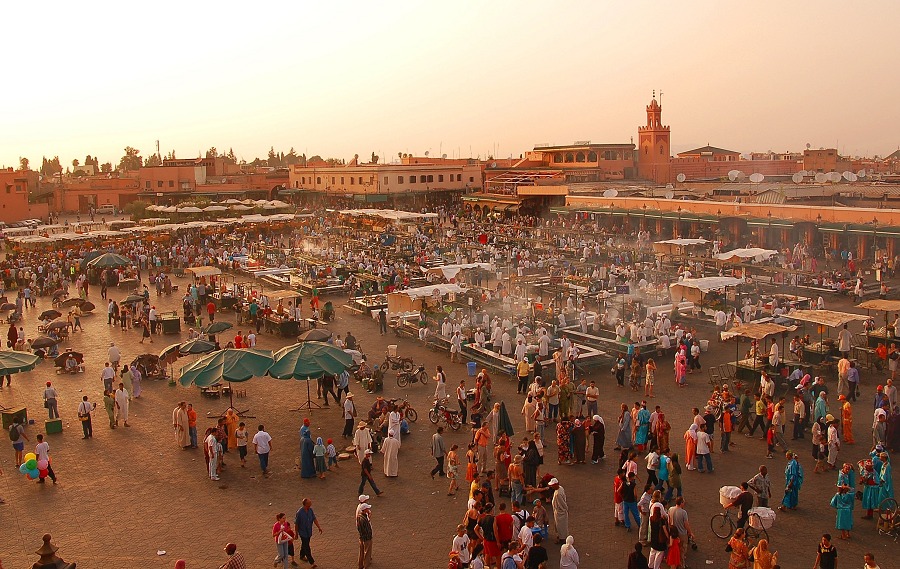 A trip to Morocco wouldn't be complete without a trip to the Marrakech Souks. This incredible and vibrant market, and Morocco's largest, is awash with colour and the smell of spices perfuming the air as you walk around. Try many of the local delicacies, with the mint and eucalyptus tea not to be missed. Treat yourself to some luxurious fabrics, ornaments and spices for when you return home.

Mount Toubkal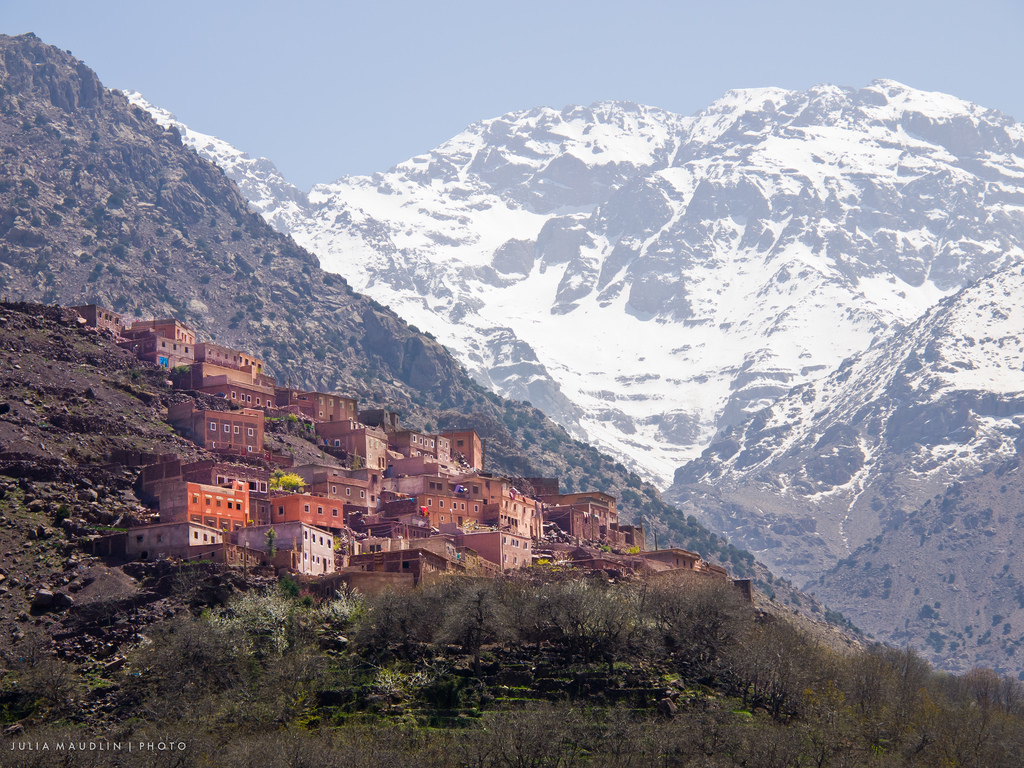 Perched way up in the Atlas Mountains is North Africa's largest peak, Mt Toubkal, at a staggering 4167m. With empty trails, pristine air and unrivalled views over the Toubkal Massif, this is a sight not to be missed. Nothing can replace the memory of standing above the clouds on this one-of-a-kind mountain range.
Check out the video below of surf legend Tom Curren's daughter Lee-Ann surfing around Morocco earlier his year, with the clip also showing off the Moroccan lifestyle and what you can expect when you join us on your next surf adventure.
Other articles you may also want to read:
Legendary Surf Spots: Anchor Point, Morocco
What is the best surf area in Morocco?

Photo by: Surf Star Morocco
Photo by: Heather Cowper
Photo by: Daniel Calavante
Photo by: Luc Viator
Photo by: Julia Madlin